⭐️Free HBD Week Fifty-Six (With Added Prizes)⭐️
Before we get to the Free HBD Raffle details;
First A Word From Our Sponsors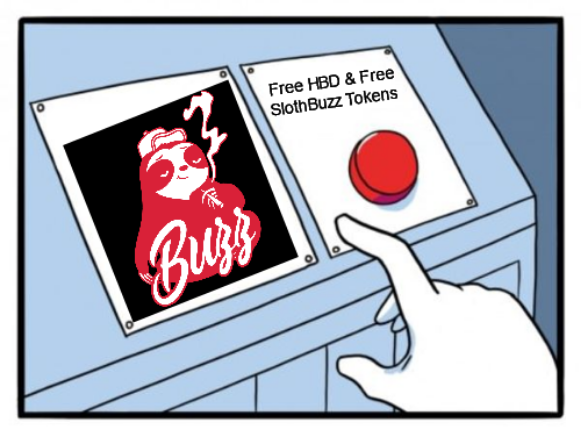 This Weeks Sponsor
SlothBuzz has generously donated some SlothBuzz tokens that will be given out over a period of 10 weeks. This means that the winner of the HBD raffle will not only be winning HBD but will also be sent a SlothBuzz token. (What is SlothBuzz?) Good question; SlothBuzz is a front-end used to access the Hive Blockchain. One can earn SlothBuzz tokens along side the standard HIVE Blockchain rewards (HIVE and HBD) when creating and curating content posted on the SlothBuzz site. Currently there isn't many SlothBuzz tokens out in the wild which means now is a great time to earn some. To visit the official SlothBuzz site click the following link (SlothBuzz routinely runs a Fun MEME Contest that seems to be getting some Buzz): https://www.sloth.buzz/
---
Last Weeks Sponsor
Last week we had the multi-chain play2earn game Crypto-Shots donate some in game assets. The Crypto-Shots team routinely hands out goodies to those who frequent the HIVE Blockchain. The game itself has quickly risen to the top of the Play2Earn charts. The thing I like the most about Crypto-Shots is it has a free to play, no log-in, no key required version that anyone can play. If this is something that interest you: You can give it a try and play today @ https://play.crypto-shots.com/. KeyChain is required to play the official Play2Earn version of Crypto-Shots.
---
How To Install KeyChain
As noted Keychain will be needed to log in to the Crypto-Shots marketplace. Regardless of if you are participating in crypto-shots or not the Keychain App is something every HIVE Blockchain user should consider installing. The app makes HIVE account switching a breeze and keeps our keys safe. Click on the highlighted link for the browser you use to get started.
---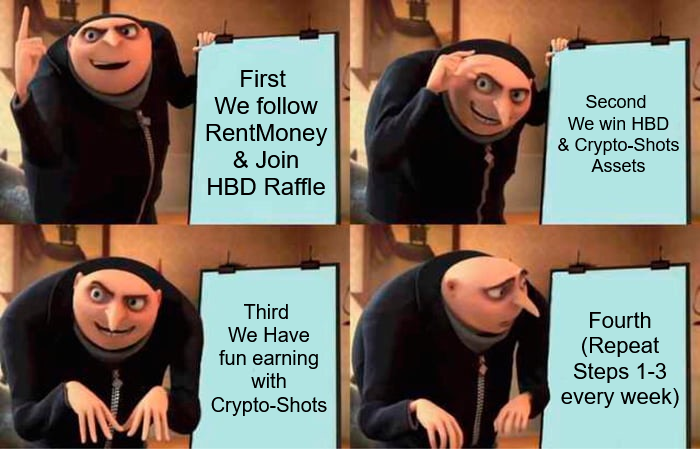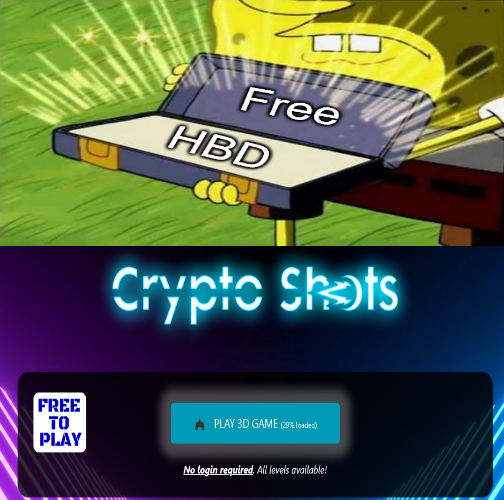 (Test the game with their non log in/ no key required free to play version)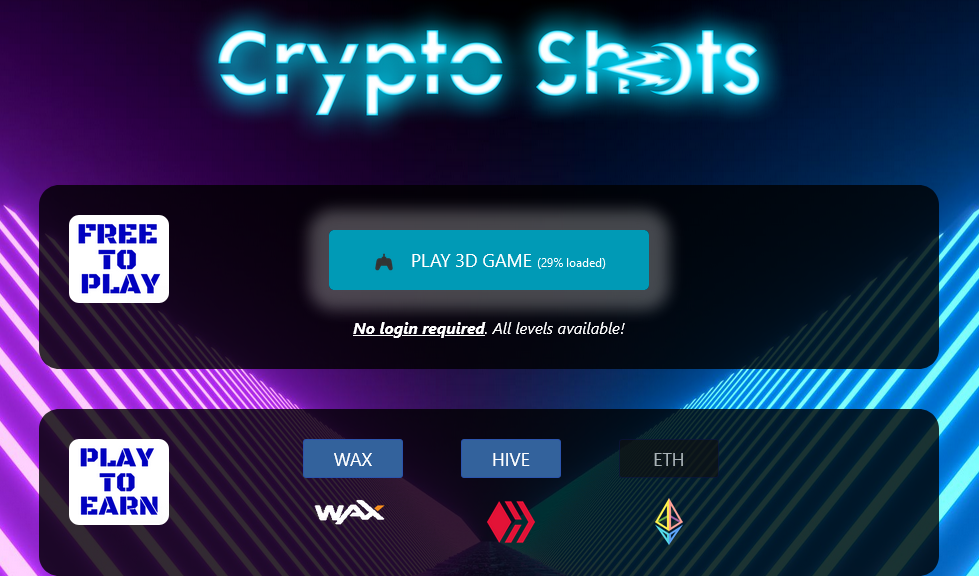 Crypto-Shots Recent News
WEB3 ChatGPT Discord bot connected to Hive 🔥
New liquidity pool (Doom:Swap.Hive)
Liquidity Pool: https://tribaldex.com/dieselpools/pools
ChatGPT
(Crypto-Shots Team Quote)
After testing it in our Discord server and a couple of partners' servers, we are excited to announce the launch of our public Discord bot that utilizes OpenAI's ChatGPT technology and is connected both to the Hive and Wax blockchains.
Our bot provides users access to a range of features and capabilities, including natural language processing and advanced conversational abilities. To unlock even more capabilities, users must hold a certain amount of our NFTs or specific thresholds of our token (in their wallet and/or in liquidity pools). This not only adds value to our tokens but also provides a tangible use case for it.
In addition, we are inviting partner projects to integrate our bot into their own Discord servers. By doing so, they will be able to increase engagement and add a valuable use case to their own project token and NFTs. We believe that our bot is a win-win for both our project and our partners and will bring more users into the web3 sphere.
More Info here: https://peakd.com/hive-190697/@cryptoshots.nft/chatgpt-public-discord-bot--connected-to-hive-and-wax--live-in-beta
---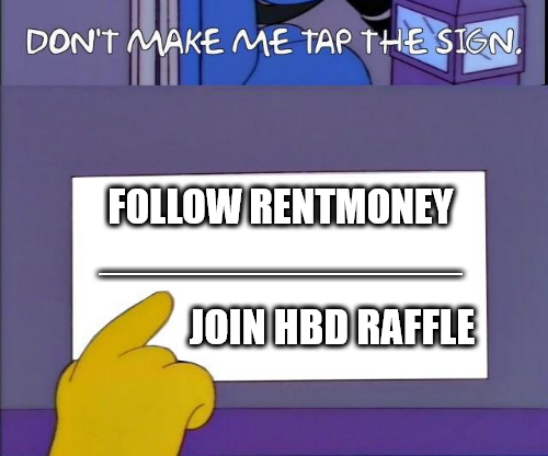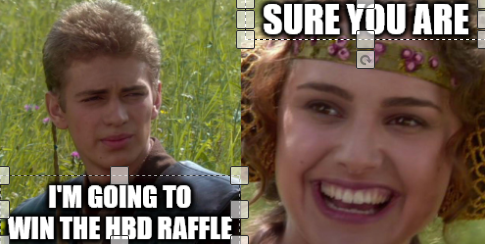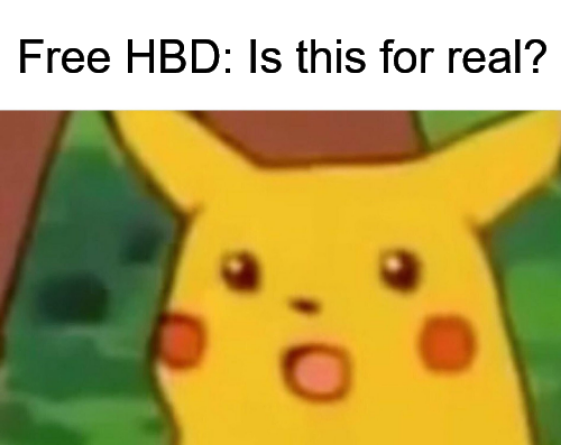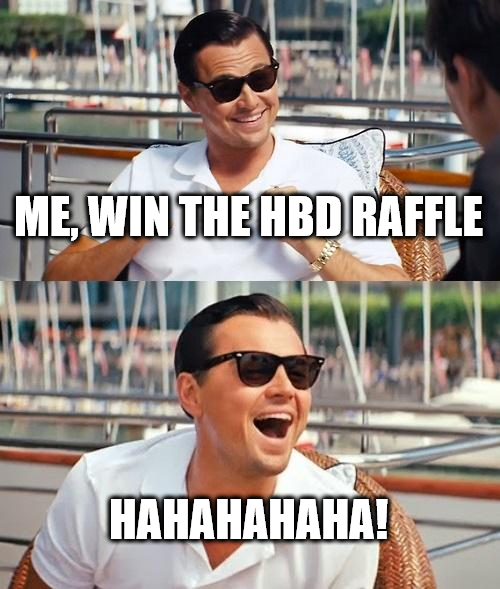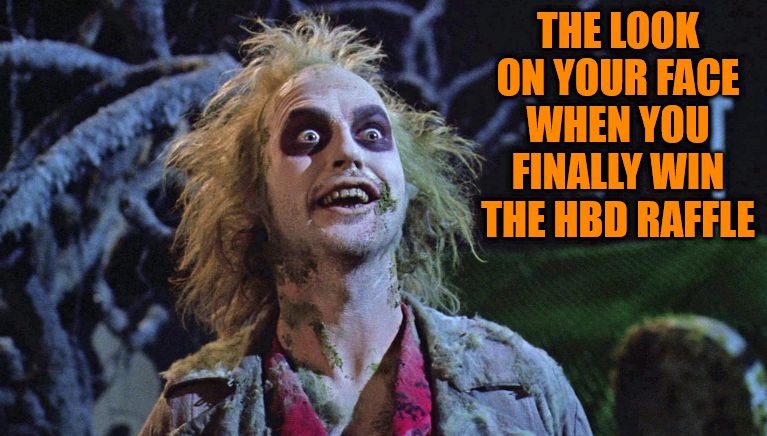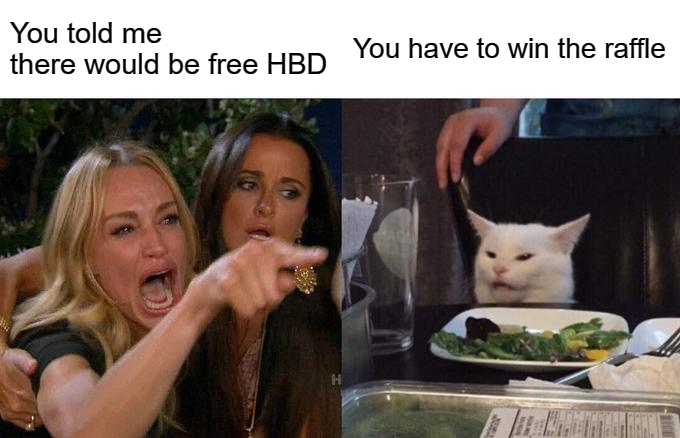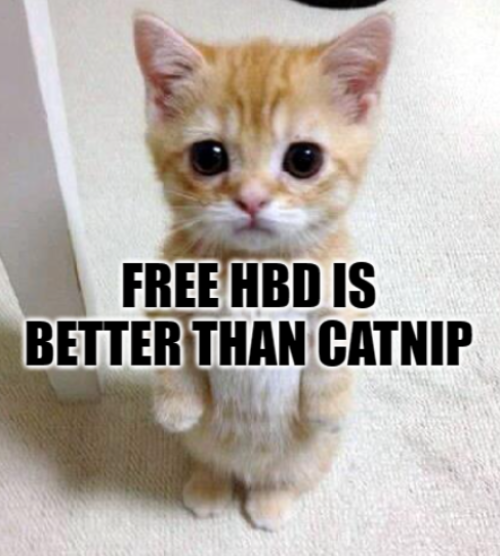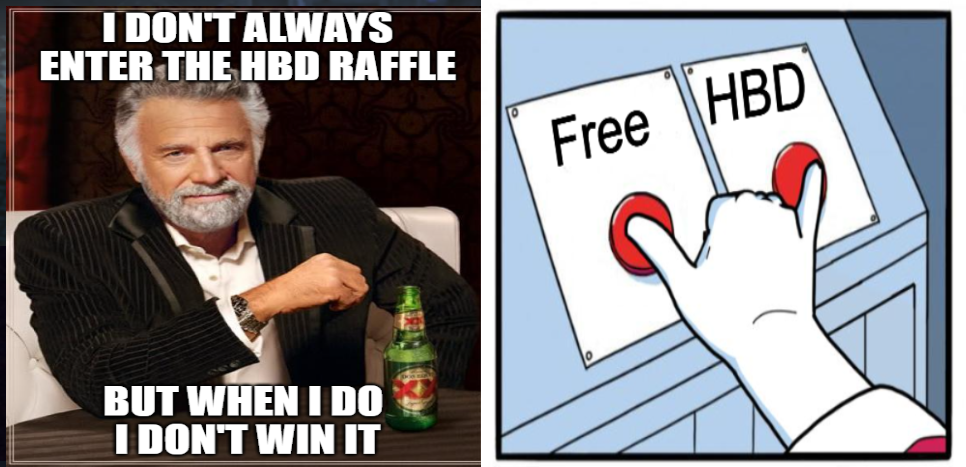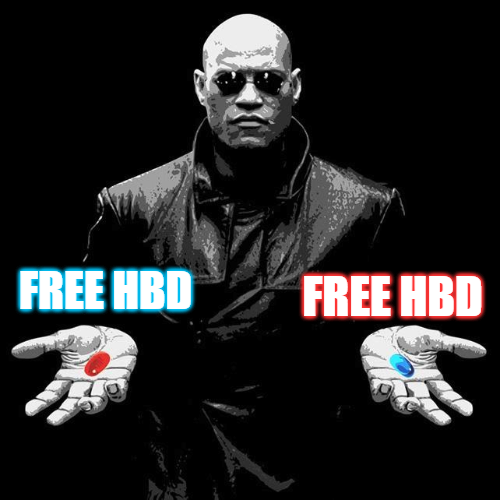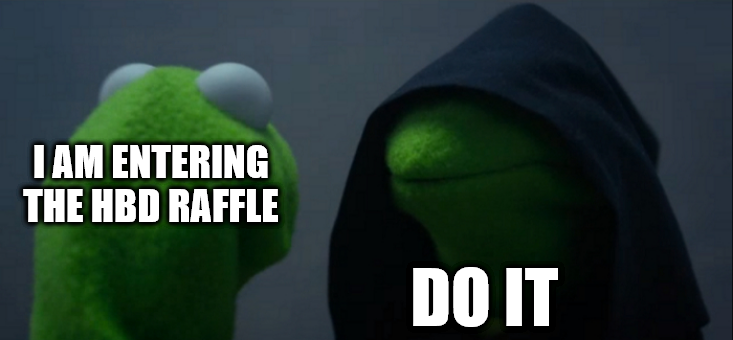 ---
Above images are from Image Flip/ Cropped and edited by @rentmoney
---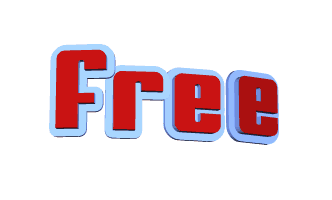 s
---
Rentmoney's Recent Content
---
I'm giving away all the liquid HBD this post generates via a free raffle. No upvote, Rehive or Follow required (Although doing one or all three is greatly appreciated). Last week we had well over 50 entries and I hope to improve on that number this week. Smash that upvote button and hit that reblog button. The more HIVENS that upvote and participate in this FREE RAFFLE the higher the potential rewards are for curators and the eventual winner. This HBD giveaway is becoming popular and because of that popularity we want to hand out even more rewards. Introducing our newest addition to the FREE HBD Raffle Reward Giveaway.
RentMoney's HBD RAFFLE HALL OF FAME
Our HBD raffle has some loyal participants that enter each and every week. Some of them have won multiple times (good job). I would like to reward such participants with an extra giveaway plus give them a chance to have their name etched in blockchain history (excuse the hyperbole). To get your name on RentMoney's HBD RAFFLE HALL Of FAME all you need to do is win the HBD raffle at least three times. Doing so will award you with a HBI Share. The rewards don't stop there, win this raffle five times and win an addition reward (What could it be/ Who will be the first?). Every-time someone enters the HBD Raffle HOF they will be featured below until the time comes that the next inductee wins their way in.
Congrats @deeanndmathews who is the Fourth HOF Inductee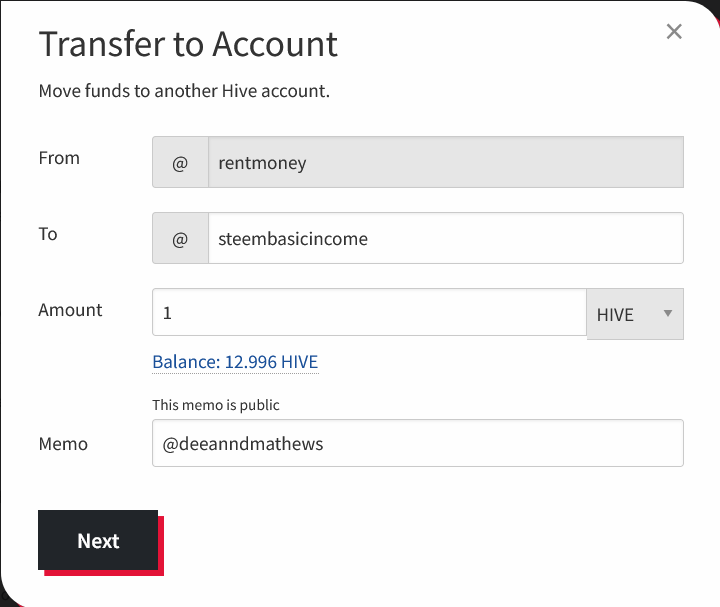 What Is HBI?
Hive Basic Income is an initiative on the Hive Blockchain that helps us support our favorite authors content by giving them upvotes on our behalf. Each HBI share cost ONE HIVE. The more HBI shares someone holds the higher the upvote one will get from the initiative. To give someone a HBI share all you need to do is transfer ONE HIVE to the account @steembasicincome and in the transfer memo place the name of the recipient of the share. The interesting thing about this initiative is that each time you purchase a share for someone it also gives you one share. This means you are also helping yourself while you help others.
How To Enter
This Weeks HBD Raffle?
Everyone who comments gets a FREE raffle ticket
That's It
Seriously, That's IT
Nothing else is required!
Bonus Entry Ticket
Reblog this topic and let me know that you did so in the comment section below and you will earn an extra ticket towards winning all the Liquid HBD this topic generates.
Lets Spice Things Up
Having trouble deciding on what to reply with. Let me help you with that. Lets talk Splinterlands. To be more specific let me know what your favorite aspect of the game is; Don't play Splinterlands? Les hear about some of your other Hive Blockchain activities. As always any comment counts towards a FREE raffle ticket.



It's that simple folks ..... no tricks or hoops to jump through. I will pick a winner in 7* days using a random number generator. The order of your comments will determine your raffle ticket number.
MAX 5 Hive Dollar per winner. If this post generates more than 5 liquid HIVE Dollars the excess will be given to a second winner. There is no max on how many winners there can be :)
---
HIVE Dollars Given Out To Date
---
***Week Fifty-five winners please note that your Crypto-Shots Starter Packs/ NFT will be sent as soon as the Crypto-Shots team take notice the winners of last weeks HBD Raffle have been announced. The first place winner will receive their HBD winnings within 48 hours.
---
Payment Proof for week Forty-Three: https://hive.blog/hive-167922/@rentmoney/hbd-raffle-winner-1250-dec-winner-psyberx-nft-winner
---
****Note: HBD sent to the weekly winners is rounded and might not 100% match the Liquid HBD earned in a specific giveaway. We do try our best to make sure we give out all the liquid HBD earned and some more on top of that. Going forth we will only be working with two points after the decimal. If you would like to stop being tagged please say so in the comment section so I can remove your tag.
---




---
Learn About Tip Tokens
| Token Name | Bot Command | More Information | Issuer |
| --- | --- | --- | --- |
| LOLZ | !LOLZ | Hold at least 16 LOLZ in your wallet to call bot | @lolztoken |
| LUV | !LUV | Hold at least 10 LUV in your wallet to call bot | @crrdlx |
| PIZZA | !PIZZA | Hold at least 20 $PIZZA in your wallet to call bot | @pizzaexpress |
| BEER | !BEER | Stake at lest 24 BEER in your wallet to call bot | @detlev |
| HBIT | !hivebits | Tip Yourself: Use command to reply to your own comment | @crrdlx |
| PGM | !PGM | Click Here For PGM Details | @pgm-curator |
| MEME | @memess.curator | Tag @memess.curator in your HiveME.ME posts for manual curation | @memess.curator |
| No Token | !GIF | Replies With Random Gif/ No limit on amount of calls | - |
| No Token | !MEME | Replies With Random MEME/ No limit on amount of calls | - |
---
When you start to laugh, it doesn't just lighten your load mentally, it actually induces physical changes in your body. Laughter can: Stimulate many organs. Laughter enhances your intake of oxygen-rich air, stimulates your heart, lungs and muscles, and increases the endorphins that are released by your brain.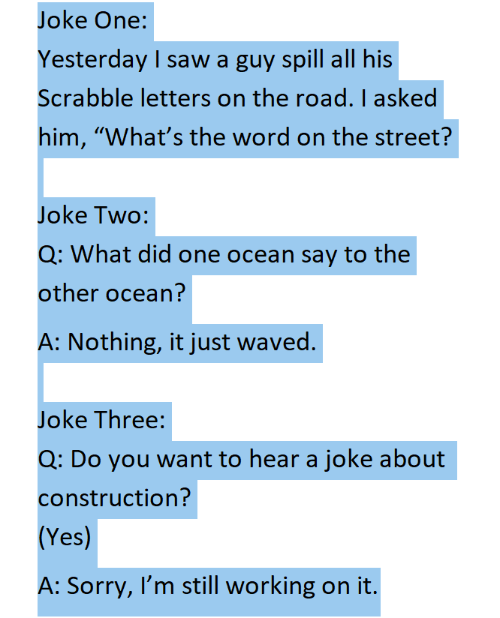 ---
What Is Splinterlands?
Splinterlands is a blockchain game built on the Hive Network. The game itself utilizes NFT's for game play. These NFT's can be won in battle and/or purchased from the official Splinterlands marketplace or many other secondary markets. Game play rewards players with cryptocurrency and in game assets. Click here to get started with Splinterlands.
---
Hive Engine is a platform that empowers communities, project owners, fundraisers, developers, and businesses to quickly and easily build on the Hive blockchain like never before. Secondary Hive Blockchain tokens can be traded on Hive-Engine.
---
Tag Request:
Don't miss out on our future HBD raffles. Request to be tagged and your name will be added to the below tag list. You can see your tags in the notification section of your preferred Hive Blockchain frontend (Hive.Blog, Peakd, Ecency, LeoFinance, Splintertalk, HiveMe.Me, POB, VYB ect.) Sometimes this raffle gets allot of comments so if you requested to be added but don't see your name you can request to be added again and I'll do my best not to forget to add you the second time around. If you want your tagged removed, say so in the comment section and it will be.
HIVEN SPOTLIGHT
Every week* in the HBD raffle we like to highlight a participant. This weeks we would like to shine the Spotlight on the Hiven known as @stdd. (@stdd) Joined the Hive Network in April of 2021 and likes to blog about a variety of topics. One of their most recent posts is titled; Сrossword. Hive savings. My Actifit Report Card: February 25 2023. We will leave a snippet of said post below but if you want to visit in full you will need to click on the provided link.
I often think of a man in his 50s whom I met in a factory about 20 years ago. He was sitting quietly at his desk, solving a crossword puzzle. Looking over his shoulder, I saw that the crossword puzzle was completely solved. And it was repeated several times. It really was a smart man and quite wise, as it turned out. But he was working for $300. Continue reading here: https://hive.blog/hive-193552/@stdd/actifit-stdd-20230225t203451364z
Advertisement

---
RentMoney's HBD Raffle
Hall Of Fame
---
Watch A Splinterlands Battle Below
https://splinterlands.com?p=battle&id=sl_1537e73726dc7dae35dc0e71db3dfa9d&ref=rentmoney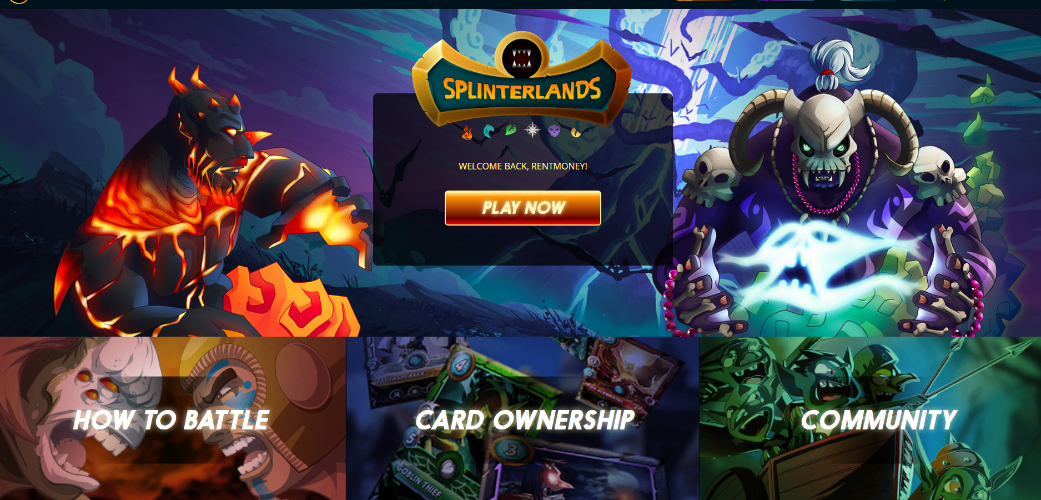 ---
---
Crypto-Shots Trailer:
---
---