The Brit List - September 2021
Introduction
I started compiling these lists in December 2020 to continue something @pennsif used to do as I think it helps bring the community together. Since then I have found lots more people to include. @HiveSQL has been really useful for this. I use Python with beem (by @holger80) in a script to generate what you see here. Some of the post is manual as I like to include some commentary and I will keep tweaking it. I am open to suggestions for improvements. I aim to do a fresh list on the first Saturday of each month.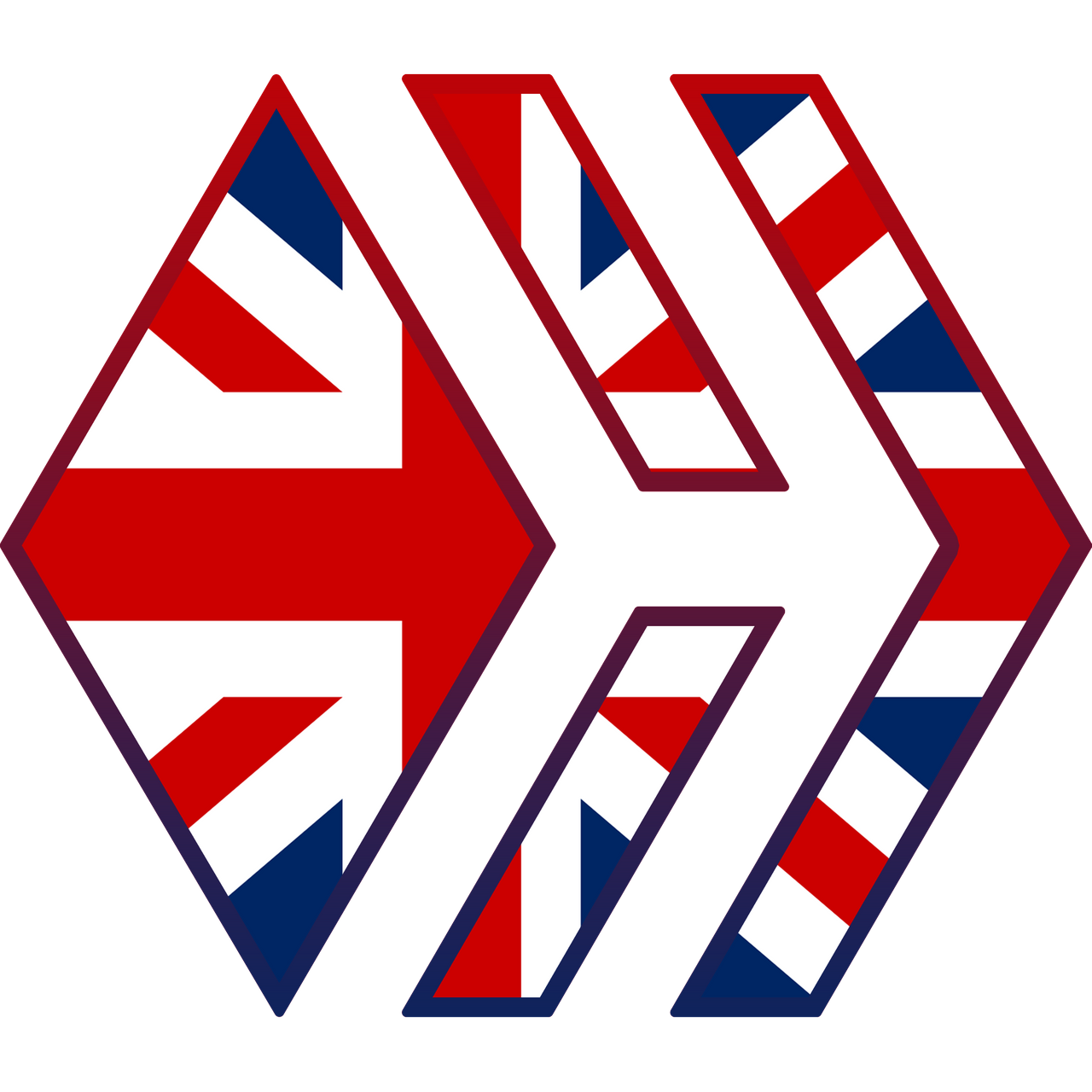 Logo by @barge
I also rely on the community to let me know of more people to include who may not have obvious account metadata. You can find me in the @teamuksupport Discord to discuss it or drop me a comment.
The list will include anyone living in the UK as well as Brits who have moved abroad. Inclusion on this list does not mean I recommend people, but I will remove accounts if they are known to be abusing Hive or are falsely reporting their location. If you have lost control of your account through phishing or other means then let me know so that I can update your entry.
Previous editions
What it means
The numbers above are for those who had posted or commented in the previous month. In the lists below I break each region into three lists:
Active as above.
Just voting. I will guess that a lot of these use automatic votes, e.g. HiveVote. Previously there were some that appear to have been compromised as they vote for known abusers. Those are now excluded until I hear that they have recovered control.
Inactive in the last month, but most have done something since Hive started. We can hope to bring them back.
I want to count people rather than accounts as some have several. I can include those in brackets if you want. Let me know if you want me to update your listing. You can be as specific as you like about your location.
Commentary
The number of active Brits is up this month after a couple of months when it dropped. We had lots of new people join up over the last 30 days. I suspect there are actually a lot more who have joined @splinterlands as the statistics for the game site show a lot of visitors coming from the UK. I would hope some of them will look at the social side and other dapps.
The biggest increases were in the south east and 'somewhere in the UK'.
The boost in the $HIVE price may help too. Perhaps people who had taken a break from Hive will come back. I have seen a few dormant accounts start posting again as some were not on my list, but my scripts detect the activity.
We need Hive to be talked about more as a place to socialise and bypass censorship as well as a way to earn. I get frustrated by other platforms that bombard you with advertising whilst hiding the stuff you might actually want to see. I want my Hive feed to be full of music and other great content that I can reward.
I have seen some accounts who have UK on their profile, but the posts lead me to think that is not true. I cannot verify every case, but let me know if you spot anything odd. I want this list to be useful to those organising meet-ups. If there are enough people in your area then set something up. It does not have to be anything fancy. Just find a venue and set a date. Let me know and I will share the details.
The Numbers
London and the South East (64/28/49)
@actuarialuk91 (Cambridge), @adetorrent (London), @andy4475 (Woking), @atomcollector (@risingstargame @juxtamusic), @audiohive-me, @awah, @basilmarples, @bellou61 (Brighton), @blockchainyouth, @cathgothard (London), @cezary-io, @chris-uk (Norwich), @cryptogee, @cryptosneeze, @daine-cherry, @dannyshine, @darkstardust (London @ladystardust), @davidthompson57, @donatello, @dubble (London), @dunsky (London), @edenmichelle, @ezzy, @garrickalder (London), @gillianpearce (Brighton), @grizzle (Bedford), @grooverman (Brighton), @imfarhad, @independentpress (London), @jaxsonmurph, @kgakakillerg (@gmlrecordz @kggymlife), @lloyddavis (@steemcampuk @lloyd-social), @maneco64, @ministickupboy (Brighton), @moemanmoesly, @molometer, @nakedverse, @namiks, @nathanmars, @nicolcron, @notaboutme, @petrahaller, @rapptv, @raymondspeaks, @rightbuildgroup (London), @rmsbodybuilding, @samsmith1971, @sergiomendes (@thesassysergio), @shutterepair (London), @silvergoldhunter, @spectrumecons, @stav (Norfolk), @steevc (Bedfordshire @tenkminnows @swing47), @stickchumpion, @stickupboys (Brighton), @stickupmusic (Brighton), @stickupofficial1 (Brighton), @tdctunes (London), @todayslight, @trippymane, @ultravioletmag, @ura-soul (Norfolk or elsewhere), @winkandwoo, @writerjordan
Voting: @bleepcoin, @camerarules, @charitycurator, @d3p0, @dashfit, @digna, @holisticmom, @icepee, @immarojas, @kabir88, @kph, @liverehab, @markangeltrueman, @matildamoment, @mattniblock, @nanzo-scoop, @nickyhavey, @pizzadalek, @pushpedal, @rafique, @redrica, @slayerkm, @stimp1024, @talesfrmthecrypt, @touringhousewife, @tricki, @wilfredn, @xxxxxxxxxxxxxxxx
Inactive: @abeilleblooms (Southend), @adamaslam, @artelmedia (West London), @artzo, @bewithbreath, @blackrussian, @boogieboa, @breadcentric (Bedfordshire), @carwashlondon, @danshawmusic (London), @djjamesblack (Brighton), @dolphinartuk (Essex), @dougalporteous, @dougdigital, @dronegraphica, @elmerlin (London), @endaksi1 (Cambridge), @fleur (Cambridge), @frankiic3, @greatvideos, @hockney, @jameshsmitharts, @jedb, @kaywoods, @kezyma, @knelstrom, @knit-stich-witch (London), @mamalanuk (Brixton), @minteh, @profitmachine (Istanbul and London), @queenoftheworld, @rawveganista, @rea, @robbieallenart, @rosa33, @sagardyola (London), @sazzler, @stealthywolfxli, @steemlondon, @stormkeepergu (@stormkeepersmdk), @susanlo, @teodora, @the-busy-bee, @the-gorilla, @thecryptidcrone, @thedawness, @timspawls, @watt.the.watt, @zoltarian
The Midlands (14/11/20)
@abh12345, @article61, @batchgaming (Nuneaton), @dawnsart, @dickturpin, @ellenripley, @fastchrisuk, @jaytaylor, @rimicane, @rthelly, @shanibeer (@susie-saver Leicester), @shmoogleosukami, @susie-saver, @xwidep
Voting: @awakingelements, @beautifulbullies, @dannewton (@earthsea), @gribbles, @kryptoe, @leighscotford, @michelle.gent (Sherwood Forest), @neopch, @skaarl, @tamiapt6, @unkidrik
Inactive: @audreyvr, @bettynoir, @brianbrogan1960, @codelikeamother, @decentered-media, @ebabb, @fishlucy (Stoke On Trent), @fizogphotography, @flashpointstudio, @galacey (Birmingham), @martaesperanza, @maxrwolfe, @neilru75, @opheliafu, @paulofnottingham, @purplephoto, @s0u1 (Nottinghamshire), @stormriderstudio, @the3metrewrap, @wildonewon
The South West (16/5/4)
@awhofficial (New Forest), @blade7 (Cornwall), @davidlionfish (Bristol), @diveratt, @dontcare89 (Newquay), @francesleader, @jimbobbill, @jonboka, @livinguktaiwan, @mudcat36, @newtonclassics, @nockzonk, @sharpshot, @sunsethunter, @ukbitcoinmaster, @whickey (Bristol)
Voting: @adambarratt, @eveningart, @perceptualflaws, @thomaskatan, @wolven-znz
Inactive: @cryptokingzno1, @dedarknes (Plymouth), @phoenixftwinter, @stickycj
The North (24/16/18)
@ambrosechappel (Southport), @amos1969, @ashtv (Yorkshire), @c0ff33a (Yorkshire @whiterosecoffee @teamuksupport), @chisdealhd, @dadspardan, @darrenclaxton, @darrenflinders, @demotruk (Isle of Man), @dizzydiscovery, @iamdarrenclaxton (Derbyshire), @jphamer1, @karenb54, @kiers (Manchester), @let123, @planetauto, @raj808 (Liverpool), @richgaynor, @sam1965uk, @slobberchops, @stevenwood, @streetwize (Bradford), @teamhumble, @vraba
Voting: @artonmysleeve, @bingbabe, @cryptocurator, @digitaldan, @goblinknackers, @jskitty, @lastravage, @m-ssed-t, @makrotheblack (Liverpool), @mattbrown.art (Isle of Man), @mckeever, @pcste, @radicalpears (Huddersfield), @sarennadiu (Manchester), @sisygoboom, @someguy123
Inactive: @adamfryda-art, @amy-explores, @anidiotexplores, @dismayedworld, @emergingtech (Manchester), @erdeniz (Manchester), @father2b, @gentmartin (Leeds), @honeyrabbit, @introvert-dime, @jackshootsstuff (West Yorkshire), @jacpl, @leetodd, @madmaxx12 (Manchester), @magenta24, @schminimal, @steddyman, @yunnie (Isle of Man)
Scotland (10/7/8)
@barge (@krunkypuram), @cadawg, @camuel (@acousticguitar), @celticheartbeat (@jubei333), @cottonlazarus, @howiemac, @huitemae, @joshuaslane, @kevmcc, @meesterboom (@b00m)
Voting: @btcvenom, @fiftysixnorth, @myskye, @natubat, @rafalforeigner, @stef1 (@art-venture), @wisbeech
Inactive: @agrestic, @danaidhbee, @epicdave, @graemesaxton, @highlandwalker, @imaginingfreedom, @indusrush, @injuryclaims
Wales (7/4/6)
@cassi, @grindle, @louisthomas, @nozzy, @stevelivingston, @theturtleproject, @welshstacker
Voting: @elizabethharvey, @gazbaz4000, @p-props, @stevejhuggett
Inactive: @alishas, @artystuff, @magnus19, @pennsif (@steemclub-uk), @pumpkinsandcats, @trolleydave
Northern Ireland (2/1/0)
Voting: @besold
Somewhere in the UK... (35/42/33)
@abdex9, @audrein (England), @beachgamestv, @british-bulldog, @cryptovios, @elliotjgardner, @fadetoblack, @fallfromdisgrace, @forbritain, @frugal-fun, @hftdigital, @hive.curation, @iansart, @impshum, @jmehta, @lordavatarii, @marketingmonk, @millycf1976, @monsterjamgold, @mrsatoshiii, @nockzonk, @offthecuff2020, @platinum-blue, @qsett, @remystar93, @sandrolinux, @sbenbow, @scubahead, @socialmediaseo, @tobias-g, @trading-tokens (England), @utopia-hope (England), @v3ptur, @zedcell, @zeeshannaqvi72
Voting: @alheath, @anarchojeweler, @andrewharland, @biscuitbarrel (England), @blue.panda, @bobskibob, @bokarecords, @britcoins (England and SE Asia), @brothershield, @cynicalcake, @damianjayclay, @djsl82, @dnpq, @english-ant, @eternalsuccess, @filbell, @gmuxx, @goldstreet, @haitch, @hopehuggs, @imbartley, @lefty619, @localgrower, @loolooasuna, @luppers, @niko3d, @owenwat, @phonetix, @pjau, @quickthen, @realjohnaziz, @ryanscottesq, @scalextrix, @steemboat-steve, @stevieboyes, @tazbaz, @tggr.trb, @tkolpaczek, @tomatom, @tommyrobinson, @vtravels, @webdeals
Inactive: @adhudson, @alienbutt, @arrasails1977, @autocoincars, @basejumper, @bloodycritique, @bobbylee, @brauner-benz, @brianhphotos, @catanddogtips, @clivemartin, @crucialweb, @davewuk, @drvimto, @earnxtreme, @fatasfunk, @hilarywhitehead, @hkb28, @jimjam1210, @marcusbraeburn, @peedeerai, @pellx, @premiumdomains, @quirk-it, @redarrow, @seanspeaks, @shando73, @smileformovie, @spicetrader, @the-nature-plug, @tremendospercy, @ukheather, @vibeof100monkeys
Expats (18/3/7)
@accelerator (@rycharde Thailand), @cristina-zac (Spain), @cryptoandcoffee (South Africa), @eco-alex (Planet Earth), @eftnow (Spain), @elricmoonslayer (Spain), @felt.buzz (France), @justinchicken (Japan), @lucylin (Thailand), @mattsbeamer (Russia), @minismallholding (Australia), @nathen007 (@leedsunited Thailand), @revisesociology (Portugal), @samstonehill (France), @sebcam (USA), @shepz1 (Poland), @starkerz (Cyberspace), @trucklife-family (The Earth)
Voting: @jeffandhisguitar (SE Asia), @tggr (Singapore), @thinkit (Thailand)
Inactive: @beckymeep (USA), @biggypauls (Philippines), @l0tti3 (South Africa), @livelovejourney (Majorca), @milliganstravels (Thailand), @moonyoga (Portugal), @ripebanana (Trinidad and Tobago)
Totals
Total active UK: 172, Expats: 18
Charts
This shows the numbers in each category of the active and voting accounts. Level is based on 'VESTS'. Minnow equates to about 530HP and each level is 10x the previous.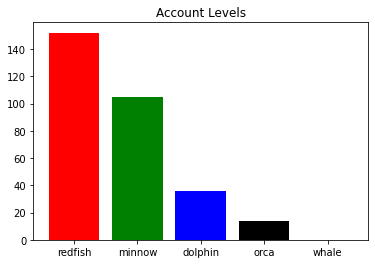 This shows when people joined Hive. The last few months are shown separately to make any changes obvious.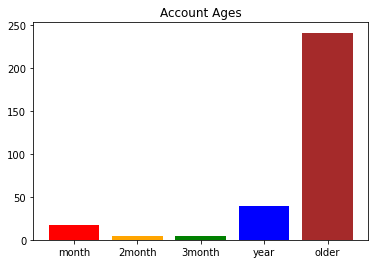 UK Witnesses
Please support your local witnesses.
@someguy123, @ura-soul, @cadawg, @whiterosecoffee, @c0ff33a, @shmoogleosukami
---
---