It's Giveaway Time: Free Packs Inside

It's Giveaway Time
(But first a word from our sponsors)
---
The Crypto-Shots team has been hard at work with bringing level two and level three of the Crypto-Shots game to the HIVE community. I am happy to report that on January 1st/2023 they did just that and they did it in style. Crypto-Shots has asked me to host a couple giveaways to celebrate such an occasion. The first one was our special Crypto-Shots edition of Battle-HIVE. Here today in this post we will host another. Up for grabs (you guessed it) will be Level two and Level three Crypto-Shots Nft's. In fact the Crypto-Shots giveaways won't end here as we have a third one planned that will be announced once this one is completed. Hit that follow button so you don't miss out on all this free stuff that has been donated by the Crypto-Shots team.
---
Witness Vote
(Your Vote Counts)
You might be asking yourself (self) why is @rentmoney plugging Witness votes in a Crypto-Shots giveaway. The answer to that is @keys-defender is running the Witness node for Crypto-Shots and even if they weren't I would still recommend voting for them. On top of running a Witness Node for Crypto-Shots @keys-defender does other amazing work such as helping to protect the accounts of those who interact on the HIVE blockchain. Some of their work includes searching for compromised keys and notifying the owners of such keys. For a more clear picture of what @keys-defender is all about click on their HIVE profile name @keys-defender and give their blog a view.
---
What is Crypto-Shots?
Good Question :) Crypto-Shots is a #play-to-earn game that allows players to earn tokens and NFTs all while having fun! Crypto-Shots is on the WAX and HIVE networks. What stands out about this game is most of the play-to-earn games on WAX are 2D and simple click-to-earn games, Crypto-Shots goes above and beyond such game play. Crypto-Shots has taken the blockchain gaming community by storm and has quickly risen to the top of PlayToEarns top blockchain games list.
---
Level Two Sneak Peek
Level Three Sneak Peek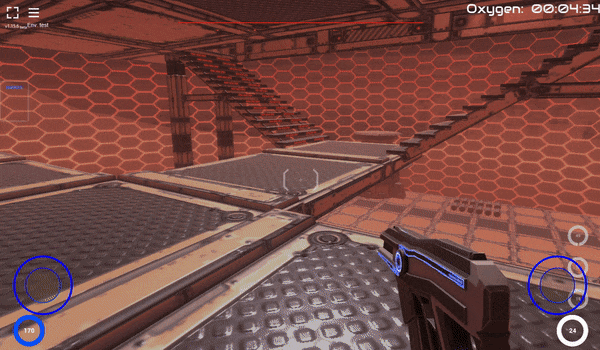 ---
(Test the game with their non log in/ no key required free to play version)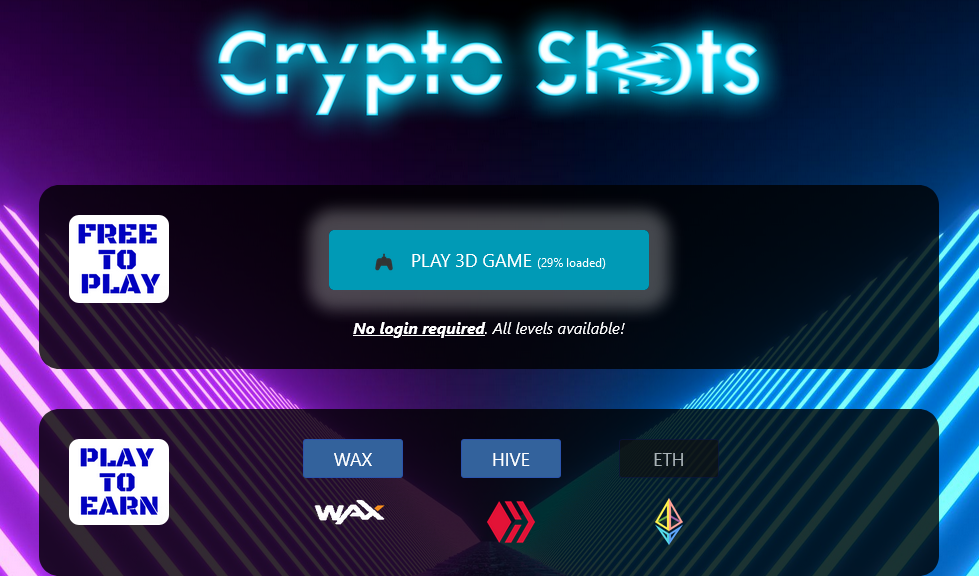 ---
Giveaway Rules
---
---
---
Comment for one raffle ticket
---
Tag two others for a second raffle ticket
---
Reblog for a third raffle ticket
(Let me know you did so)
---
Mention this giveaway in a post for fourth ticket
(Must contain link to this post)
---
Do all four listed tasks for a fifth raffle ticket
---
How Winners Are Chosen
On the seventh* day of this post creation (post payout) a random number picker will determine the winning raffle ticket. The raffle ticket number in which you own is determined by the timing of your entry comment. If the random number generator picks your number you will win a Level Three Crypto-Shots NFT. The two Hiven's you tagged will win a Level Two Crypto-Shots NFT provided they come to the comment section and express their interest in winning such a prize. If they don't leave a comment before a winners post is created the Level Two Crypto-Shots assets that would of been theirs will be forfeited and given to someone else. This is to ensure the Crypto-Shots Level packs go to someone who wants to play the game.
---
Reminder:
All that is needed to enter is a comment
All other listed tasks are ways to earn extra raffle tickets
---
Prizes
One Level Three Crypto-Shots Pack
Two Level Two Crypto-Shots Packs
---
Advertisement

---
Crypto-Shots Information:
Top 50 Blockchain Games List
Source: https://playtoearn.net/blockchaingames/Hive/All-Genre/All-Status/All-Device/All-NFT/All-PlayToEarn/All-FreeToPlay
---
Crypto-Shots WHITEPAPER:
---
Crypto-Shots COMMUNITY:
---
Crypto-Shots SOCIALS
---
Crypto-Shots WebPage:
---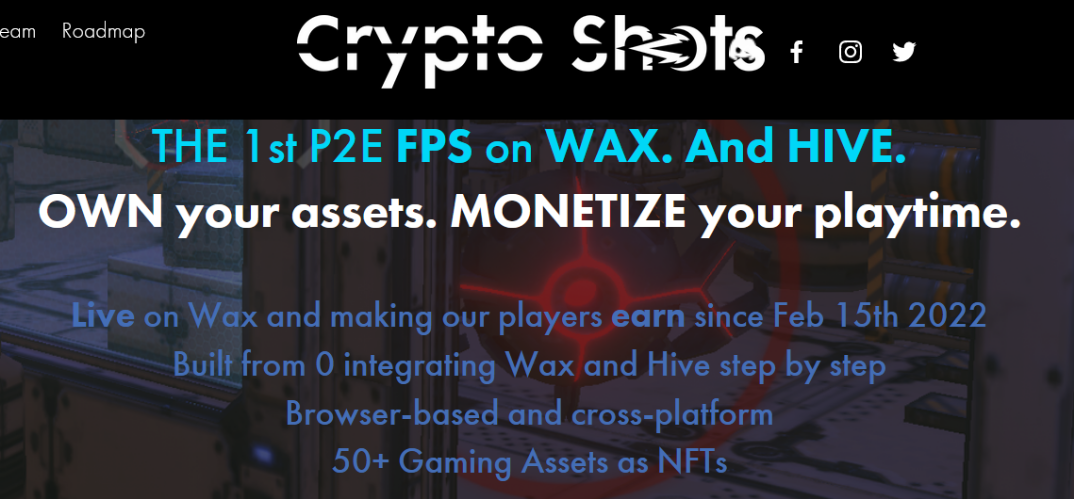 ---
Crypto-Shots Trailer:
---
---
---