WORLD'S SPICIEST CHIP CHALLENGE! #LASTCHIPCHALLENGE

---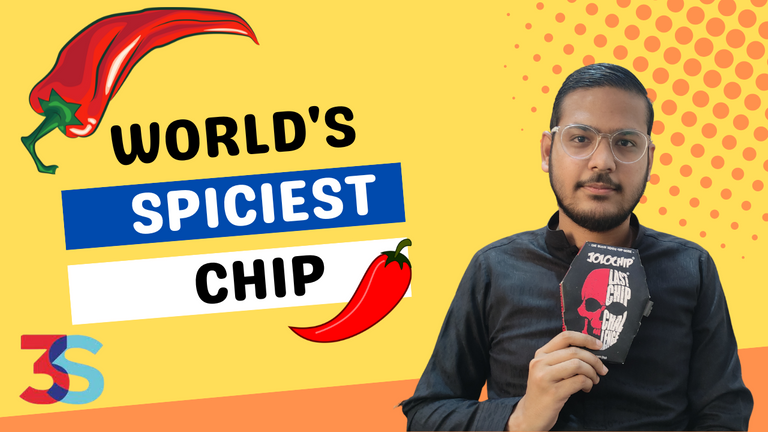 Thumbnail is not shown correctly on some frontend so manual fix.
WHAT IS THIS?
This is JOLO CLIP CHALLENGE and it is considered to be the world's spiciest chip.
HOW WAS YOUR EXPERIENCE?
When I opened the chamber of secrets, it felt like acid was coming out of my most sensitive part of body. You get the idea ;)
WHY YOU DID IT?
Primary Reason: For the love of HL audience!
Secondary Reason: I am the first person in hive's history to do this challenge. Just like posh invitiative, I am going to upload a utube short and for full video I will link them to hive. I believe as this challenge is famous on web2, I will redirect web2 audience and make them permanent web3 users.
If you are watching this from outside of HIVE and wanna know what's going on in web3,
CLICK HERE: https://hiveonboard.com?ref=dlmmqb
What is Hive?
Hive (HIVE) is a blockchain running on a delegated proof-of-stake (DPoS) consensus mechanism. It launched in March 2020 as a hard fork of the centralized Steem blockchain and as a gateway from Web 2.0 to Web 3.0. The blockchain claims to offer "lightning-fast processing times and fee-less transactions." Examples of use cases include social media with monetized rewards for content creators, interactive blockchain games, identity management, micro-loans and more. The platform powers decentralized applications (dApps) like Splinterlands, PeakD and HiveBlog.
~CoinMarketCap
---
▶️ 3Speak
---
---