Zaciekawił mnie możliwości smartfona @ptaku, który ostatnio wrzucił dość dobre zdjęcie zrobione nocą przy użyciu specjalnego trybu do zdjęć nocnych. Rano wracając z pracy, byłem na tyle jeszcze żywy, że postanowiłem zatrzymać się na chwilę nad kanałem i wypróbować ustawienia do nocnej fotografii w swoim flagowcu od Sony. Wyszło jak wyszło i średnio jestem zadowolony z wyników, w sumie obiektywy w tym aparacie były chwalone przez ekspertów i ja również jestem zadowolony z jakości zdjęć. Zdecydowana większość publikowanych przeze mnie zdjęć jest robiona Xperią One. A jak wam podobają się te zdjecia?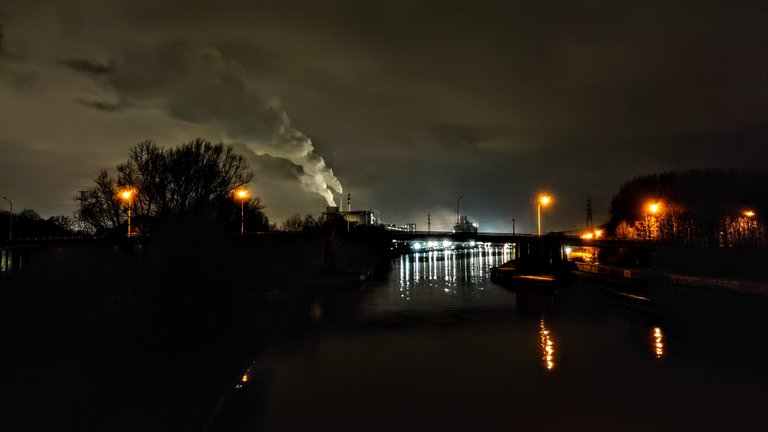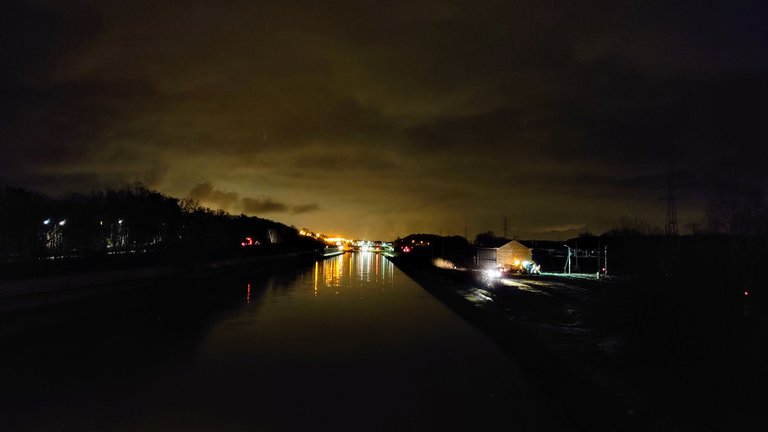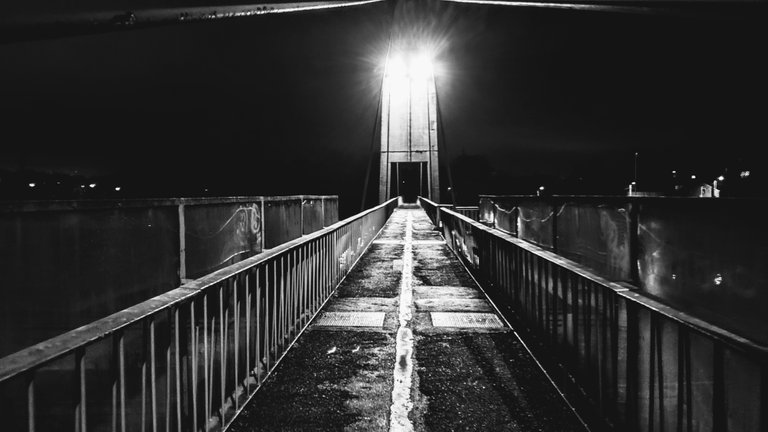 Jak wstałem około południa to szybko się zebraliśmy i pojechaliśmy na marsz z kijkami do lasu w Havre. Nie mieliśmy dziś czasu na wyprawę gdzieś dalej bo około 15 musieliśmy być już w domu. Po raz kolejny z rzędu był to energiczy marsz, zdecydowanie szybszy niż w poprzednich tygodniach, tylko oglądam się co chwilę za siebie, żeby sprawdzić czy żona się nie zgubiła. Dziś nawet kilka razy jak pewna krowa z dowcipu o policjantach mrugała lewym okiem i chciała mnie wyprzedzić :)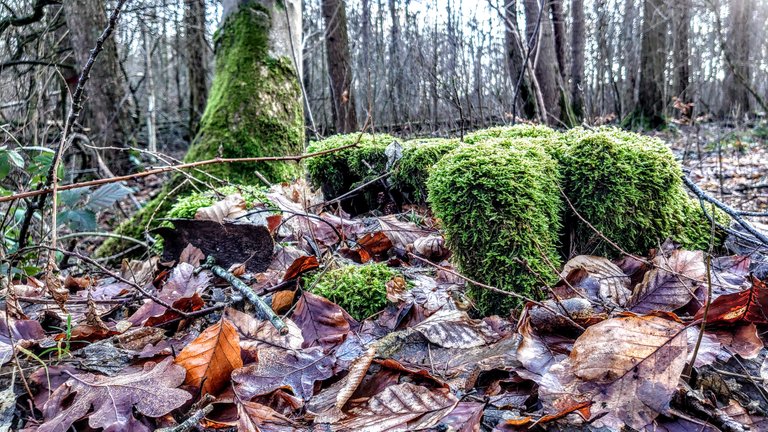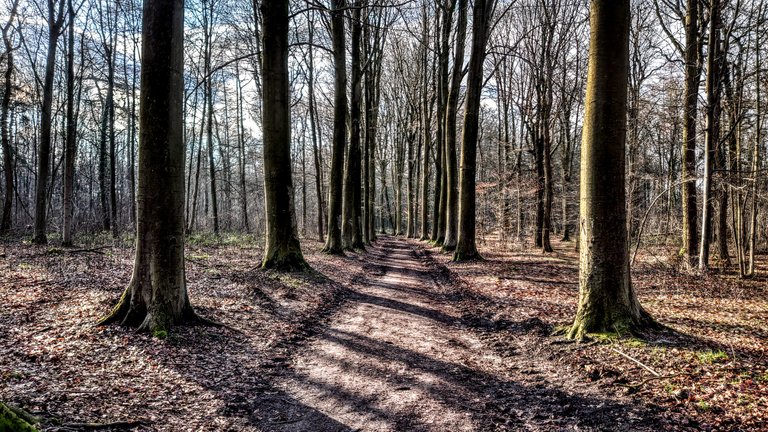 Na koniec pochwalę się, że dziś nasz zespół otrzymał "Outstanding Team Work Award", to już drugie takie wyróżnienie w przeciągu ośmiu lat jak tu pracuję. Mam nadzieję, że przełoży się to na decyzję o przedłużenie naszych kontraktów, bo wciągu kilku miesięcy musi zapaść decyzja co będzie po zakończeniu obecnych kontraktów w czerwcu przyszłego roku. Chciałbym jeszcze parę lat tu popracować, a myślę, że te wyróżnienie jest dobrym omenem.

Dystans pokonany w 2021 roku: 203,65 km - z podziałem na dyscypliny:
| Dyscyplina | Dystans |
| --- | --- |
| Spacer / Marsz / Nordic Walking | 193,09 km (+9,00 km) |
| Kolarstwo / Rower MTB | 0,00 km |
| Jogging / Bieganie | 10,56 km |

POLSKA LIGA ACTIFIT - notowanie #24
Suma kroków wszystkich uczestników z ostatnich raportów to 88 437, co daje średnią 12 634. @bucipuci obstawiał 11280, na co @cezary-io odpowiedział 12332. W zestawieniu brakuje jeszcze raportu @ptaku, ale i tak widać, że wygrał @cezary-io i on otrzyma 200 AFIT.
☢️ UWAGA PROPOZYCJA HAZARDU 🕝
Aktualnie jest ośmiu uczestników, może zabawimy się w przewidzenie średniej kroków z jutrzejszych raportów. Podawajcie typy w komentarzu pod postem, do godziny 15 jutro.
Dość dowolna forma rywalizacji pośród polskich (ale nie tylko) Actifiterów na największą liczbę kroków zarejestrowaną przy użyciu aplikacji Actifit. Zabawa zaczęła się 1 stycznia 2021, ale kolejne wydania będą publikowane z jednodniowym opóźnieniem po opublikowaniu raportów z dnia poprzedniego. Każdy jest mile widziany i może w każdej chwili dołączyć (wystarczy wyrazić taką chęć w komentarzu pod postem).
Everybody is welcomed and can join to competition in any stage (just sign in comment udner this post, than I will count your steps from 1st Jan.).
.
This report was published via Actifit app (Android | iOS). Check out the original version here on actifit.io




16709