PGM POWER UP DAY (22-30 JUNE) [ita-eng] RE-BLOG to get a lot of people involved!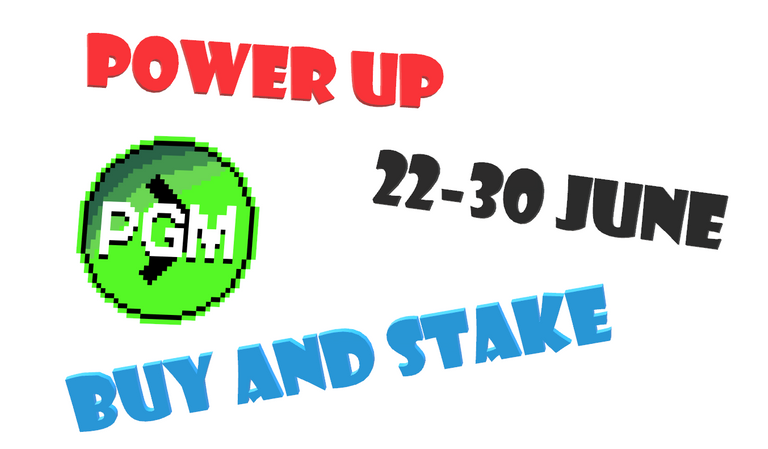 Hello all friends of the PGM community , now that we have hunted a lot of features we have to let the world discover them , it is a way that we came up with and that you have approved a lot is the PGM POWERUP day , that is a period that will last a good 8 days , where you can all make a post where you can talk about the PGM power UP that you are going to do , the posts can also be more [MAX 2] to which we are going to give a vote from 25% to 100% by @pgm-curator and @token-curator and 3 users randomly drawn will receive 2500 PGM in delegation by @zottone4 account that we will use for these mega delegations!
---
The rules will be as follows
Premiums
---
This is an event we want to do to make everyone with liquid PGMs realise how much they stand to gain if they stake PGMs!
In fact PGM has a lot of features peer the Holders, in fact we rely heavily on a proof-of-stake concept!
The more PGMs you have in stakes the more PGMs you will earn! So the bigger holders will be rewarded, this then may cause the price of PGM to go up.
In fact PGM in the last week, where we have not posted updates but simply advertised old ones has made a PUMP of 27% as the picture from @hiveland.dapp shows

We have also noticed that despite the drop in the value of HIVE , which brought our beloved crypto to $0.38 , our dear PGM has not lost any value , in fact the price has remained stable at $0.025 , while the value of HIVE/PGM has gone up and up a lot

The PGM value went up from 0.02 HIVE to 0.066 HIVE , quite an increase in value! So in the event of an increase in value of HIVE our token could go as high as $0.05 in value!
All this is possible because of the proof-of-stake plan we are implementing!
---
---
---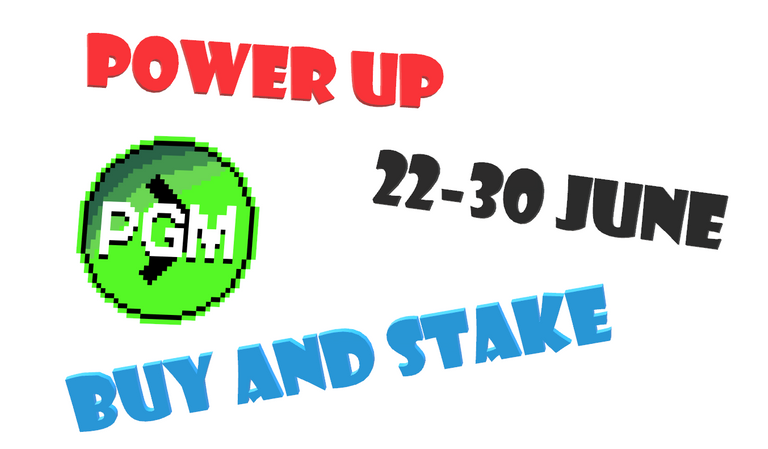 Ciao a tutti amici della community di PGM , ora che abbiamo cacciato un sacco di funzioni le dobbiamo far scoprire al mondo , è un modo che ci è venuto in mente e che avete approvato molto è il giorno del POWERUP di PGM , ovvero un periodo che durerà ben 8 giorni , dove potrete tutti quanti fare un post dove parlare del power UP di PGM che andrete a fare , i post potranno anche essere di più [MAX 2] ai quali andremo a dare un voto dal 25% al 100% da parte di @pgm-curator e @token-curator e 3 utenti sorteggiati casualmente riceveranno ben 2500 PGM in delega da parte di @zottone4 account che useremo per queste mega deleghe!
---
Le regole saranno queste:
Premi
---
Questo è un evento che vogliamo fare per far capire a tutti quanti gli utenti con PGM liquidi quanto vanno a guadagnare se mettono i PGM in stake!
Infatti PGM ha un sacco di funzionalità peer gli Holder , infatti puntiamo molto su un concetto di proof-of-stake!
Più PGM hai in stake più andrai a guadagnare PGM! Quindi verranno premiati gli holder più grandi , questo quindi potrebbe portare il prezzo di PGM a salire.
Infatti PGM nell'ultima settimana , dove non abbiamo pubblicato aggiornamenti ma semplicemente pubblicizzati quelli vecchi ha effettuato un PUMP del 27% come fa vedere la foto di @hiveland.dapp

Inoltre abbiamo notato che nonostante il calo del valore di HIVE , che ha portato la nostra amata crypto a $0,38 , il nostro caro PGM non ha perso un valore , infatti il prezzo è rimasto stabile a 0.025$ , mentre il valore di HIVE/PGM è salito e pure di molto

Il valore di PGM è salito da 0.02 HIVE a 0.066 HIVE , un bell'incremento di valore! Quindi in caso di aumento di valore di HIVE il nostro token potrebbe arrivare anche a $0.05 di valore!
Tutto questo è possibile proprio grazie al piano di proof-of-stake che stiamo attuando!
---
---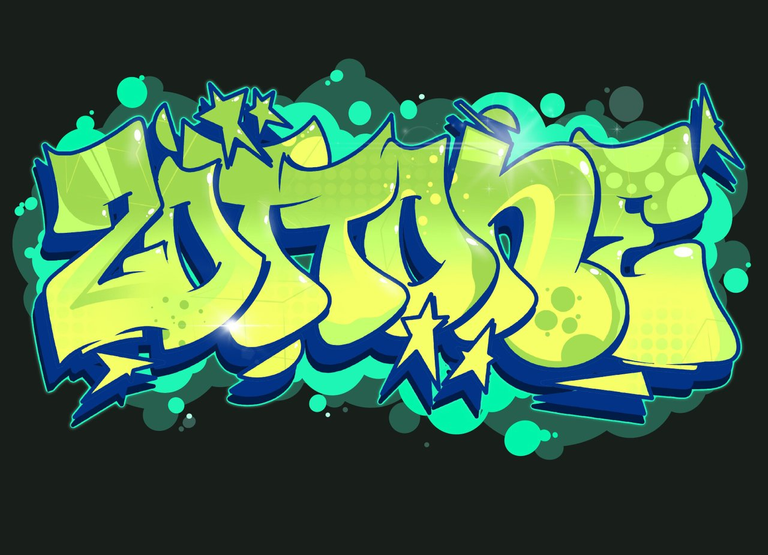 Follow me on
TWITTER ---> https://twitter.com/zottone444
TORUM ---> https://www.torum.com/u/zottone444
HYPPER ---> https://hyprr.com/profile/zottone444
NOISECASH ---> https://noise.cash/u/Zottone444
READCASH ---> https://read.cash/@Zottone444
BLURT ---> https://blurt.world/@zottone444
JOIN ON TELEGRAM ITALIAN GROUP ---> https://t.me/hiveitaly
FOLLOW HIVE ITALIA ON ---> Twitter -- Instagram -- Fecebook
photo by me / @hashkings /hive-engine
---
If you want to buy/sell Dcity cards with the PGM token from the NFTM.art shop click here
---
My private socials
Instagram---> ale_zotta_
Twitch ---> zottone
---
Links that may be useful to you for the PGM token
Buy it here
If you don't know how to buy the PGM token click here
If you want to know what projects we collaborate with, click here and here
If you want to become a sponsor of the project click here
joins the PGM discord server
FOLLOWE PGM ON TWITTER
Buy games by paying with hive-HDB-Pizza Token here @thebeardflex
To buy my microphone click here
To join my fortnite community click here
---
@jakkal
@c3r34lk1ll3r
@uggya
@brianhuang
@steem82868
@princekham
@myothuzar
@luizeba
@uthantzin
@thecuriousfool
@arpuch
@itharagaian
@token-thx
@solairitas
@thx.archon
@beeber
@hhayweaver
@tokutaro22
@mizuosemla
@mehmetfix
@agog
@hatke
@noblebright
@noctury
@mairapanelo
@dewabrata
@egistar
@stdd
@servelle
@suhlaing
@lxsxl
@forykw
@ana-maria
@kryptodenno
@r1s2g3
@bananasfallers
@blesker
@kojiri
@johnripper
@genming
@s3rg4
@urkanon
@dynamicrypto
@thaddeusprime
@tampilyne
@aweee
@ww-ww
@gr33nm4ster
@tanzil2024
@pousinha
@cpol
@krueger053
@new.things
@dksart
@kizunasport
@rzc24-nftbbg
@shikiphantom
@indiebandguru
@criptosectadepit
@xheadhunterz
@freed99
@adie44
@torran
@ydaiznfts
@emaxisonline
@michupa
@beeminer
@badpupper
@bokica80
@xykorlz
@heruvim1978
@zottone444
@isiksenpalvoja
@florenceboens
@davidxxl
@normos
@spt-shturm
@beemd
@roninrelax
@stea90
@ruralio
@imno
@andy4475
@atma.love
@maurojd
@benthomaswwd
@jonimarqu
@pablodare
@nane-qts
@lobaobh
@wazock
@clanft-bank
@mryoung1979
@dstampede
@curtis90
@pirulito.zoado
@edgerik
@gestion.alive
@flaxz
@bencwarmer
@bananofarmer
@felixgarciap
@yeckingo1
@hoosie
@mann0000
@vokus
@hive-143869
@vaynard86
@nyinyiwin
@koshwe
@davot
@nyimwa
@blitzzzz
@galdor100max
@mario89
@allonyx.ngs
@kraaaaa
@curatingunicorn
@darmst5339
@astrocreator
@from-mars
@nahueldare3627
@chaosbug
@chapelle
@mervinthepogi
@serhotest
@hafiz34
@amaillo
@elkingplayer
@cryptounicorn420
@dubble
@sissim72
@mad-runner
@femcy-willcy
@eustace-kidd
@barski
@metronet
@captainquack22
@gondek
@ravenmus1c
@chuiiiiiiii
@thedoc07
@thgaming
@henruc
@lolxsbudoy
@captaincryptic
@hutorou
---
---