Ladies Of Hive Community Contest #64: RESTORATION!!!

Fun Fact: Did you know that Wealth is People, and, the quality of a man's wealth is the abundance of credible people he has around him? - me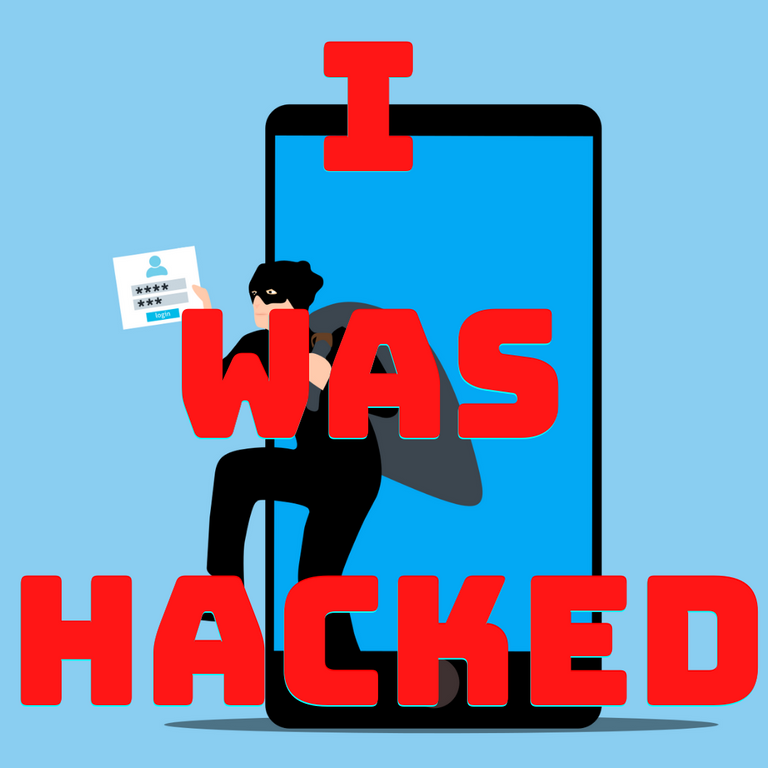 Happy Prosperous New Year to you😊
It's another great week with awesome questions. There has never been a more appropriate or ideal time for me to answer to the LOH #64 question than today. It's a factual occurrence with excellent timing, and it's the reason I'll be addressing the question
1️⃣ What are you most grateful for right now?

I'm trying to be calm while I type, but it can't wait. It has to be done because what should have been a night of weeping has transformed into a night of joy and laughing.
This occurred just hours ago, yesterday on January 4th 2022. I'd just ended a nice talk with pals on the @theterminal discord channel. I got interested in an excellent project called HIVELIVE owned by @bambukah, so I thought to register and also donate because of just how well developed it is.
I did not have enough Hive in my wallet (barely 0.78hive) and I wanted donating 2hive. So i carried on to My wallet at Roqqu, exchanged my local naira currency to hive and transferred to my hive-engine wallet.
I planned to go talk to my brother in his room and then continue with my agenda, but a sense came over me to remain and finish what I started. So I signed into my hive keychain app and, lo and behold, all of my accounts were reading ZERO (0). I assumed there was a network issue, so I went to my PeakD, Ecency, and Roqqu wallets to see whether the transfer was successful, and it was, indeed, "successful." I then looked through my "transfer history" on the Hive-keychain app and spotted a transfer to HACKER-XNITRO.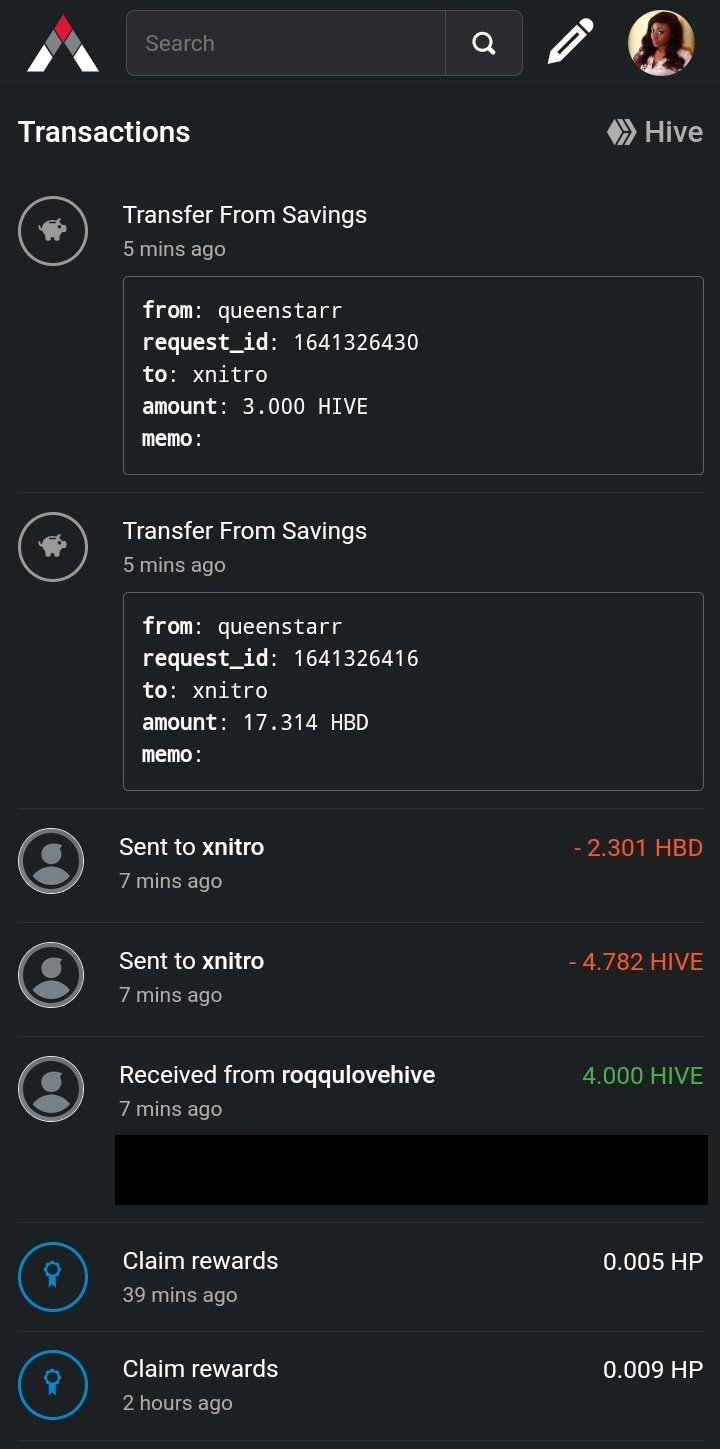 My heart fell_This is where my Hive Life took a bad-turn.

I quickly opened discord and alerted the @theterminal Admin Ms @thekittygirl to please check her DM, narrated the story to her and before anything first, she directed me to quickly change my passwords.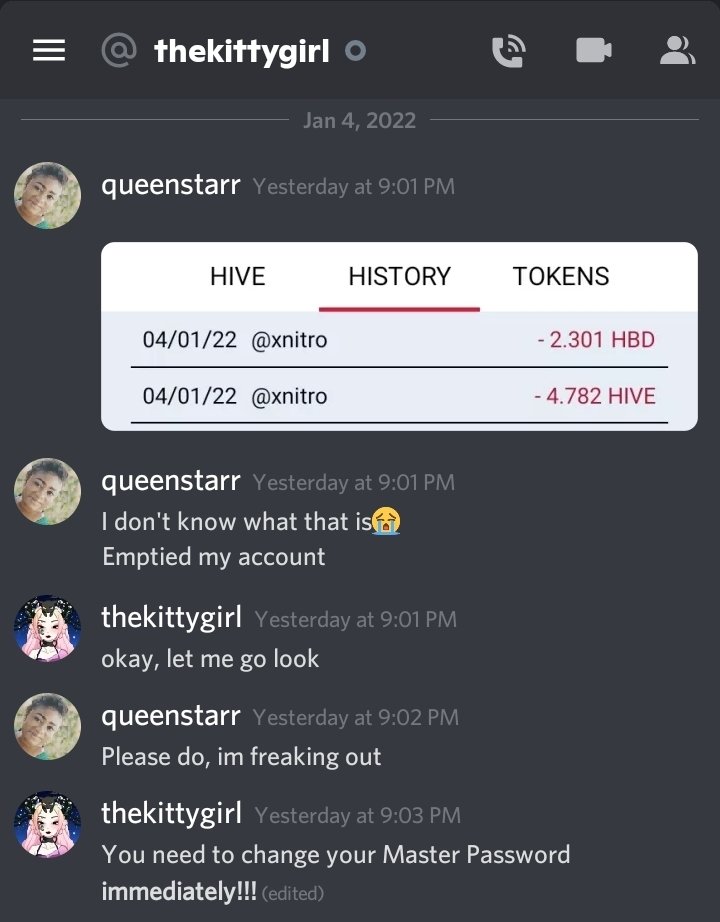 I was so disoriented that I couldn't think straight, and I was weeping and freaking out. This Hacker-Xnitro was already on the move clearing my accounts.
Ms @thekittygirl then questioned me about what I had done before to that. She was doing everything she could to find the cause of the problem.
I couldn't remember anything about the Memo or Roqqu to Hive engine, so I told her I was attempting to register with HiveLive, and she contacted the developer though she was certain it had nothing to do with that cause the developer is well respected, friendly and indeed credible.
Meanwhile, I couldn't breathe or think clearly, so I contacted my mentor, @badmusgreene, explained what was going on, and he, too, leapt into action. I gave him permission to check whatever he needed to verify for me and fix everything that needed to be changed because I just couldn't focus.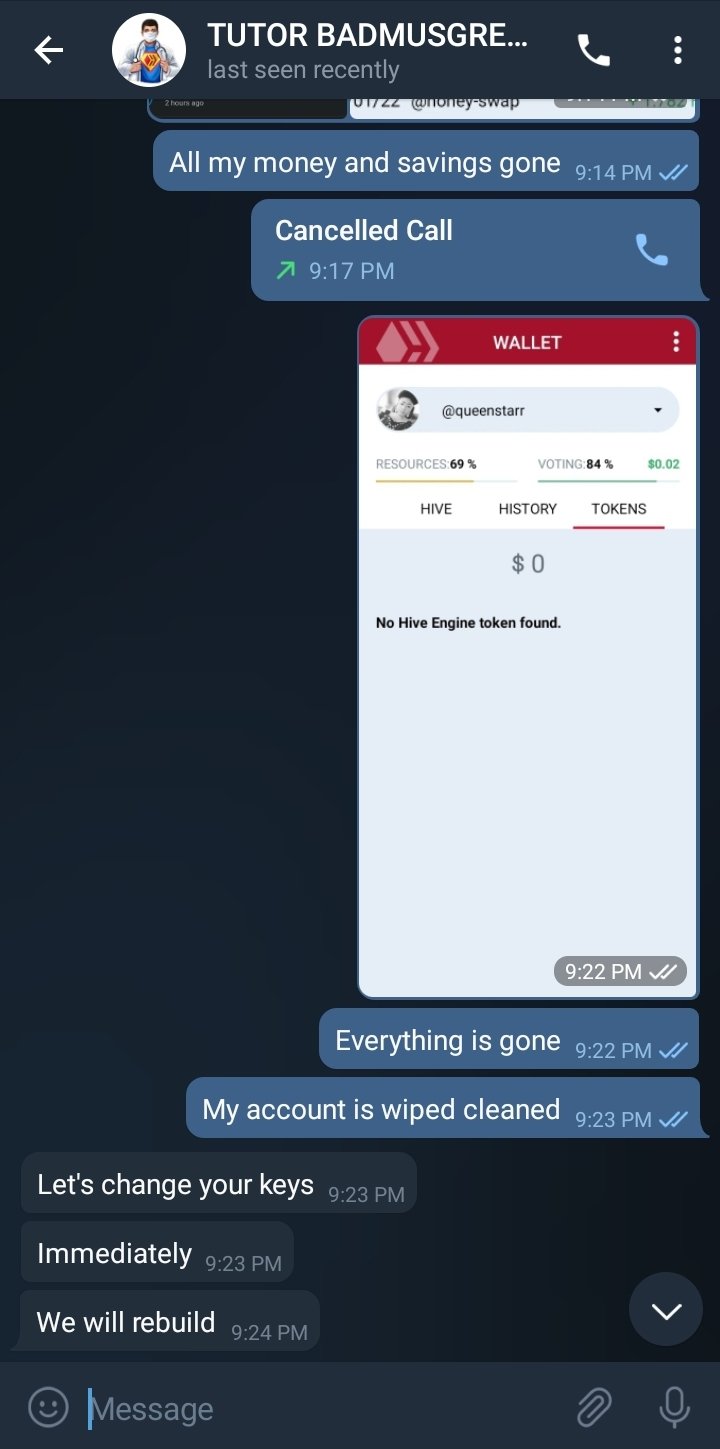 I immediately received a ping from HIVELIVE Developer @bambukah informing me that Ms. Kitty had contacted him and that I should provide him with more information. He was so composed. They were all calm, which I knew they needed to be since I wasn't. Mr. Bambuka successfully tracked down my wallet and solved the issue. He then provided me a screenshot of my MEMO and inquired as to what code it was. Doom! My secret active key was out in the open, available for evil doers and hackers to use. I didn't know I had copied and pasted my active keys into the MEMO area while moving from my Roqqu wallet to my Hive Engine wallet.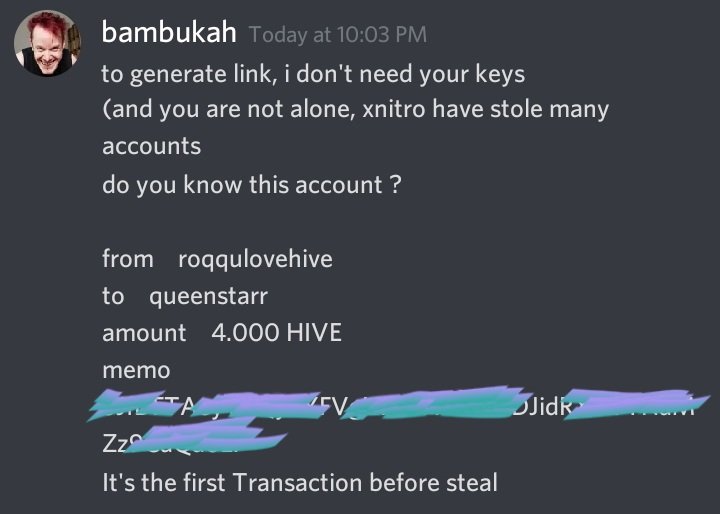 I hated and cursed myself, like how stupid can i be. Who would post their Active key for public Eye? I mean, I have been so careful since joining Hive 2months ago, I tried to avoid doing all that we were warned not to do so what happened? Arrghhh I was mad at myself.
😭I had Lost all my Hive-Engine Money and Tokens, my 24,000 starbits I had kept for an event on Sunday, my gifted 20 staked Pizza for !PIZZA, 12 LOH token I earned from day 1, 212 PIMP from PYPT... Everything I patiently earned and stored all gone in seconds😭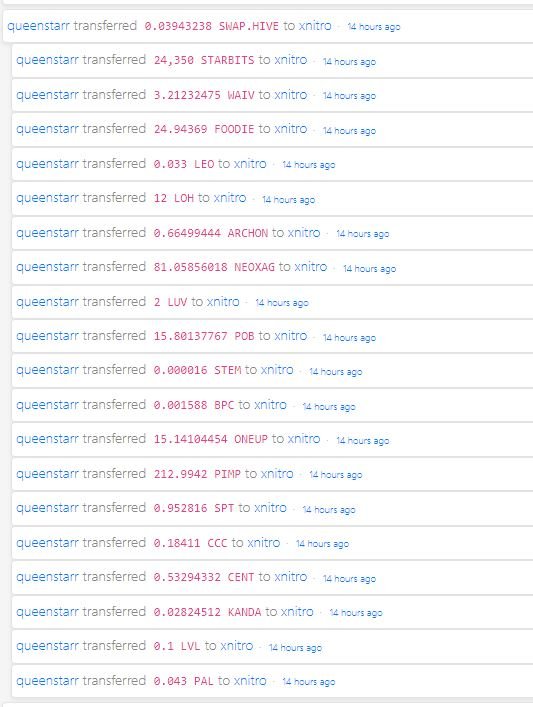 Just when I had given up hope, my brother came to my room to let me try his new smoothie recipe, only for him to be greeted with tears, sour eyes, and a runny nose. I told the scenario and then went on the phone with Mr. Badmusgreene, who informed me that he'd successfully secured my account and annulled the transfer of my Hive Engine savings of 3-HIVE & 17-HBD, then Pings followed and, lo and behold,
Ms @thekittygirl gifted me 10HIVE
Mr @bambukah gifted me 10HIVE
Mr @stayten gifted me 10HBD
I wasn't expecting none of that, I just broke into tears of joy as my brother joined me, we got really dramatic cause this was indeed TOTAL RESTORATION OF WHAT WAS STOLEN FROM ME_I Never had that much in my wallet before the incident. Wow! God is so Good!
⚠️Please protect your Account at all cost, there are a few rotten selfish lot whose job is only but to steal and destroy.⚠️
🚫SHAME! BIG SHAME ON YOU HACKER-XNITRO CAUSE I KNOW YOU'LL READ THIS, I FORGIVE YOU AND I AM PRAYING FOR YOU!🚫
I would start earning again and this time around, better enlightened about security on the hive-blockchain.



So, my response to the @ladiesofhive #64 Question is;
💝RIGHT NOW I AM MOST GRATEFUL FOR PEOPLE __ I WILL FOREVER BE GRATEFUL TO GOD FOR THE VALUABLE PEOPLE HE HAS PLACED IN MY LIFE AT EVERY GOOD OR BAD TURN.
I AM SO GRATEFUL FOR VALUABLE PEOPLE __ I AM GRATEFUL FOR YOU TAKING THE TIME TO READ THIS. I LOVE EVERYBODY__ I AM BLESSED WITH AWESOME FAMILY, FRIENDS, WELL-WISHERS AND YOU ALL WILL FOREVER BE MY GREATEST WEALTH!

This is my Entry to the Ladies of Hive Contest #64 and I invite @kaelci a fantastic artist whom I'm friends with to come join in the contest as I'm interested in knowing what she's most grateful for right now.
Thank you to the Ladies of Hive Team for this awesome initiative. Wishing everyone a Restorative New year 2022😊

WORTHY NOTES:
SILVER OR GOLD I DON'T HAVE YET, BUT WHAT I HAVE I WILL GIVE.
I HAVE SET THE FOLLOWING AS BENEFICIARIES TO THIS POST CAUSE THEY DESERVE ALL THE LOVE IN THE WORLD
✨Ms @thekittygirl - 20%
✨Mr @bambukah - 20%
✨Mr @stayten - 20%
✨Mr @badmusgreene - 20%
✨ @theterminal - 5%
✨ @ladiesofhive - 5%
I'm most grateful to the AWESOME TEAM at @theterminal & @ladiesofhive for the honoraria, LOH Tokens, Archons, PowerUps, HP delegations, Resource Credits and a Loving Atmosphere to be Better.
Cover edited in Canva with the free images of the artist Mohamed_Hassan source Pixabay
Beautiful Text dividers by cryptosharon and #Hive-assest posted via @ladiesofhive and @theterminal and you can join the discord by simply tapping on the banners.
THE SHOW MUST GO ON AND THE RISING STAR GAME GIVEAWAY WILL STILL BE TAKING PLACE AS SCHEDULED, SO GET INN!!!


Here's your personal invite to this awesome communities I'm in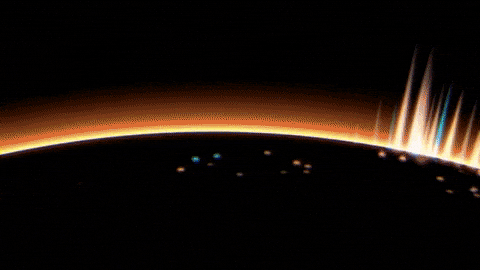 Until Next Post, Hive, Vibe & Be Lucky Dear Friend🍀
---
---