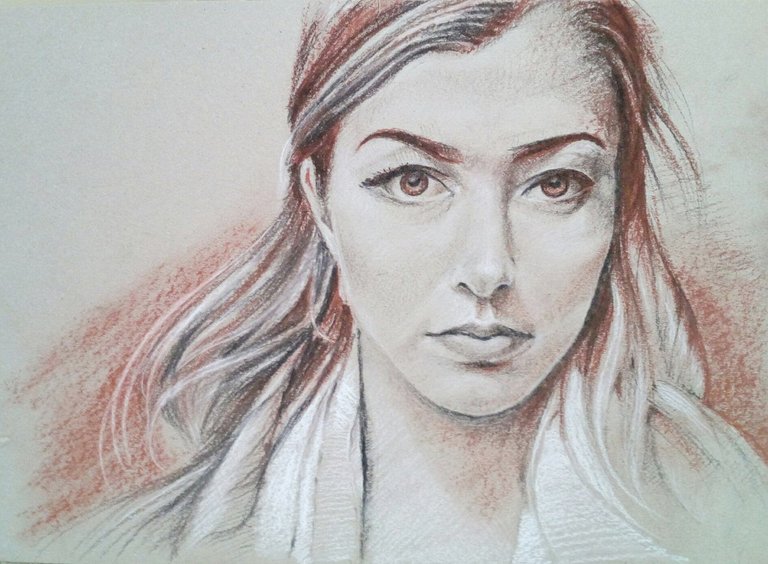 Unlike painting or working with watercolors, graphics, as an art, can not present itself in a wealth of shades. But it also has its advantages. Graphic drawings are more sustained, calm in mood and awaken the imagination, forcing you to think out many details yourself.
В отличие от живописи или работы акварелью, графика, как искусство, не может похвастаться богатством оттенков. Но и у неё есть свои плюсы. Графические рисунки более выдержаны, спокойны по настроению и будят воображение, заставляя самостоятельно додумывать многие детали.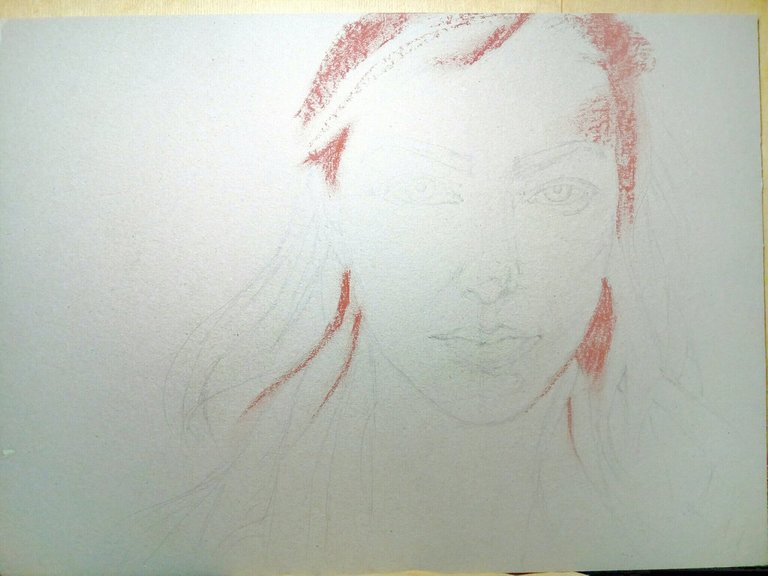 From a huge number of materials, I would like to highlight charcoal pencils. They were invented relatively recently, being a kind of replacement for coal, sepia, sanguine and chalk. Only their rods is thinner and therefore they work well on smaller paper formats.
Из огромного количества материалов я бы хотел выделить угольные карандаши. Они изобретены относительно недавно, явив собой своеобразную замену углю, сепии, сангине и мелу. Только стержень у них тоньше и поэтому ими хорошо работать на более мелких форматах бумаги.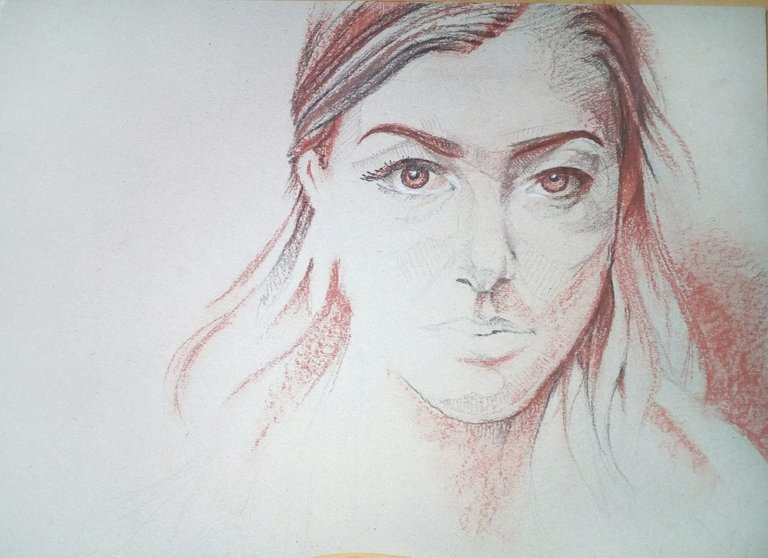 In my opinion, this material is great for drawing small portraits, and any color paper can be useful as a basis for this pencils, even dark one, but not glossy, because the pencil will slide on it, scratching the base. In my opinion, the portrait was a good success, I post several images with step-by-step drawing. I hope you enjoy it.
На мой взгляд этот материал отлично подходит для рисования небольших портретов, причём основой может служить любая по цвету бумага, даже тёмная, но только не глянцевая, потому что карандаш будет по ней скользить, царапая основу. По-моему портрет неплохо удался, я выкладываю несколько изображений с поэтапным рисованием. Надеюсь, вам понравится.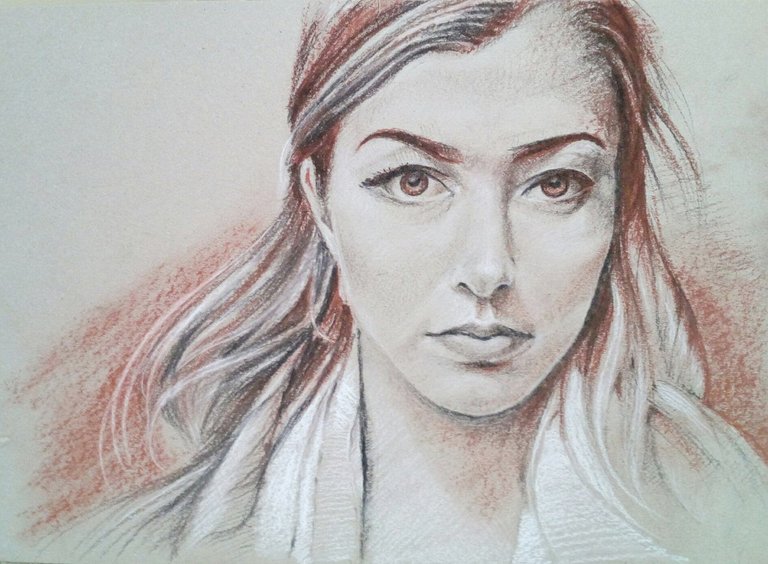 Gray cardboard, charcoal pencils, dimensions 30x20 cm