PGM TIP UPDATE, NEW TOKEN SIM FOR 30 DAYS (small updates of the week)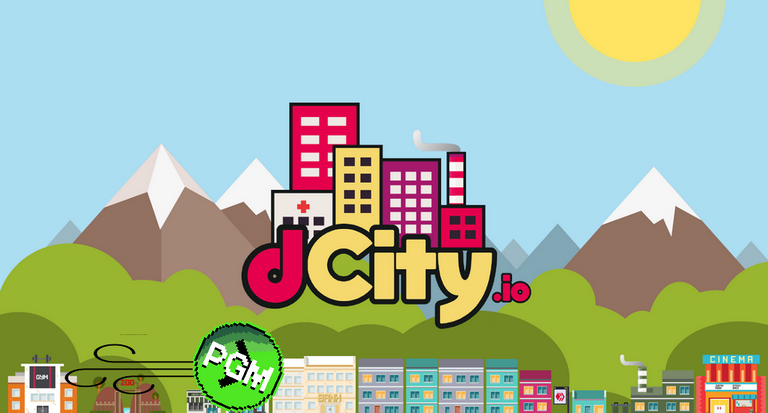 Hello to all friends of the PGM community, I have been missing for some time now because we are working on the next updates for the PGM community and for the DeFi project, to which we are dedicating a lot of resources. In addition to this we are doing some small contests where we are going to give away some PGM and some NFT of games like @splinterlands and woo which is depopulated as a game that we follow very passionately!
In addition to this we are happy to tell you that tomorrow at 4:00 pm Italian time there will be a brand new update to the PGM community that will see a new format for the PGM TIP function, to make it more sustainable fun and diversifying!
In fact we have decided to create a beautiful format where every month (more or less precisely) we will add a new token for the period of 1 month to the TIP function!
And this format we decided to call it TIP MONTHLY so let's go over what the first token will be, how it will be distributed etc..

SMALL UPDATES OF THE WEEK
This will be a corner where we will summarise all the minor updates that PGM has made in the last period, which won't always be a week, but still in the last timeframe!
---

We have been in contact with the lolz community for some time now, and now we can officially tell you that by delegating to @lolz.pgm you will be able to earn lolz via their DeFi project, as well as a small part of PGM from the distribution of the pool to LOLZ's top holders!
This is a fantastic update that adds even more value to PGM because it allows you to earn lots of tokens simply by delegating a portion of your PGM!
Let's take an example you have 1230 PGM's, those 230 PGM's in their current state don't benefit you, so you delegate them temporarily to @lolz.pgm and earn LOLZ!
In its current state the APR of LOLZ with PGM is about 40%!
---

Exactly soon PGM will go into the super dapp, which is growing every day!
The https://hiveland.live/ website already has several tokens in it!
For those who don't know, HIVELAND is a project that aims to mimic the work of coingeko and dapp radar for the whole ecosystem of HIVE and its second level tokens, and I hope it aims to improve the dapp radar one which really sucks since the data it collects is really ridiculous as far as the world of HIVE is concerned!
I am a big believer in @hiveland.dapp's project and I hope this project will go very far, in fact I am sure of it!
---

PGM X SIM UPDATE!
As for this month's mega update, we are happy to tell you that from today all those who have at least 10 PGMs in stakes up to 100 PGMs in stakes will be able to send at least 0.1 SIMs to everyone who receives a comment in which there will be !
For all those with between 500 and 4900 PGMs in stakes will be able to send and earn 0.1 SIM per command!
For all those with 5K PGM in stakes the rule of double rewards for you super holders will always apply!
---
Translated with www.DeepL.com/Translator (free version)
---
---
---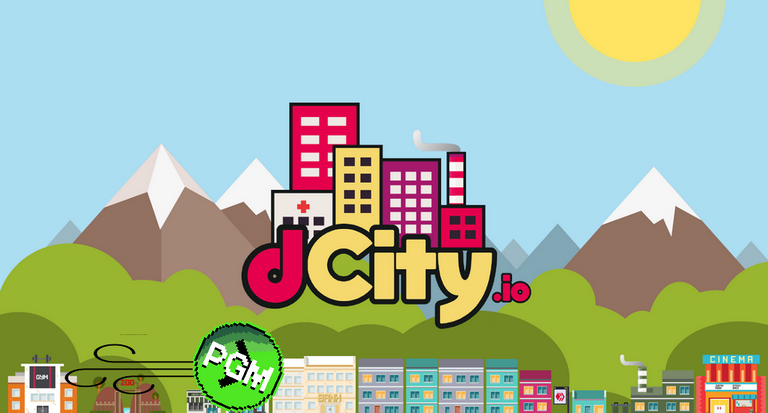 ITA
Ciao a tutti amici della community di PGM , ormai da tempo ero scomparso perchè staimo lavorando ai prossimi update per la community di PGM e per il progetto DeFi , al quale stiamo dedicanto tante risorse oltre a questo stiamo facendo dei piccoli contest dove vi andiamo a regalare qualche PGM e qualche NFT di giochi come @splinterlands e woo che sta spopolando come gioco il quale seguiamo molto appassionatamente!
Oltre a questo siamo felici di dirvi che domani alle 4:00 pm orario italiano ci sarà un nuovissimo aggiornamento alla community di PGM che vedrà un format nuovo per la funzione TIP di PGM , per rendere il tutto più sostenibile divertente e diversificante!
Infatti abbiamo deciso di creare un bellissimo format dove ogni mese (con più o meno precisione) andremo ad aggiungere un nuovo token per il periodo di 1 mese alla funzione TIP!
E questo format abbiamo deciso di chiamarlo TIP MONTHLY quindi andiamo ad approfondire quale sarà il primo token , come verrà distribuito ecc..

SMALL UPDATES OF THE WEEK
Questo sarà un angolo dove andremo a riassumere tutti gli aggiornamenti di poco rilievo che ha effettuato PGM nell'ultimo periodo , il quale non sarà sempre una settimana ma comunque nell'ultimo lasso di tempo!
---

Ormai da tempo con la community di lolz eravamo in contatto e ora possiamo dirvi ufficialmente che delegando a @lolz.pgm potrete guadagnare lolz tramite il loro progetto di DeFi , oltre che una piccola parte di PGM dalla distribuzione della pool ai top Holder di LOLZ!
Questo è un aggiornamento fantastico che va a dare ancora più valore a PGM perché vi permette di guadagnare tantissimi token semplicemente delegando una parte dei vostri PGM!
Facciamo un esempio hai 1230 PGM , quei 230 PGM allo stato attuale non ti danno vantaggi , quindi li deleghi momentaneamente a @lolz.pgm e guadagni LOLZ!
Allo stato attuale l'APR di LOLZ con PGM è del 40% circa!
---

Esattamente presto PGM andrà nella super dapp che sta crescendo ogni giorno di più!
Il sito di https://hiveland.live/attualemnte ha già diversi token al suo interno!
Per chi non lo sapesse HIVELAND è un progetto che punta a imitare il lavoro di coingeko e dapp radar per tutto l'ecosistema di HIVE e dei suoi token di secondo livello ,e spero che punti a migliorare quello di dapp radar che fa veramente schifo visto che i dati che raccoglie sono veramente ridicoli per quanto riguarda il mondo di HIVE!
Io credo molto nel progetto di @hiveland.dapp e spero che questo progetto vada molto lontano , anzi ne sono sicuro!
---

PGM X SIM UPDATE!
Per quanto riguarda il mega aggiornamento di questo mese , siamo felici di dirvi che da oggi tutti i possessori di almeno 10 PGM in stake fino ad arrivare a 100 PGM in stake potranno mandare almeno 0,1 SIM a tutti quelli che riceveranno un commento nel quale ci sarà !PGM
Per quanto riguarda tutti quelli che hanno dai 500 ai 4900 PGM in stake potranno inviare e guadagnare 0,1 SIM a comando!
Per tutti quelli con 5K PGM in stake varrà sempre la regola delle ricompense doppie per voi super holder!
---
---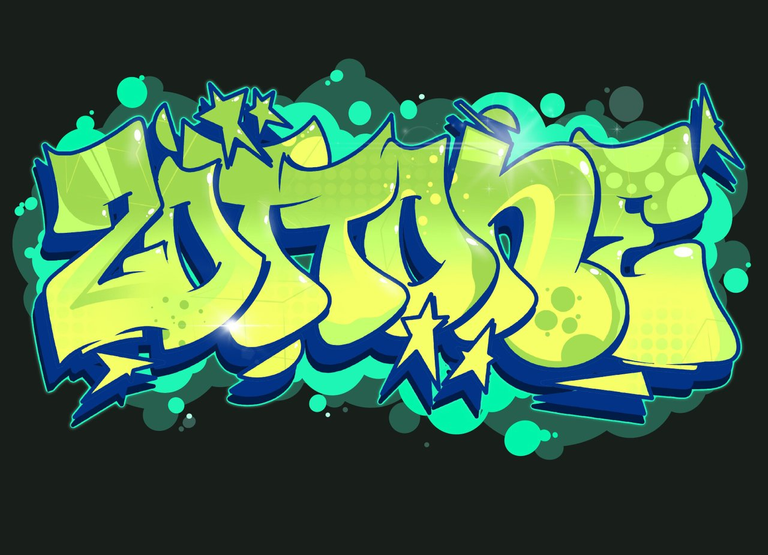 Follow me on
TWITTER ---> https://twitter.com/zottone444
TORUM ---> https://www.torum.com/u/zottone444
HYPPER ---> https://hyprr.com/profile/zottone444
NOISECASH ---> https://noise.cash/u/Zottone444
READCASH ---> https://read.cash/@Zottone444
BLURT ---> https://blurt.world/@zottone444
JOIN ON TELEGRAM ITALIAN GROUP ---> https://t.me/hiveitaly
FOLLOW HIVE ITALIA ON ---> Twitter -- Instagram -- Fecebook
photo by me / @hashkings /hive-engine
---
If you want to buy/sell Dcity cards with the PGM token from the NFTM.art shop click here
---
My private socials
Instagram---> ale_zotta_
Twitch ---> zottone
---
Links that may be useful to you for the PGM token
Buy it here
If you don't know how to buy the PGM token click here
If you want to know what projects we collaborate with, click here and here
If you want to become a sponsor of the project click here
joins the PGM discord server
FOLLOWE PGM ON TWITTER
Buy games by paying with hive-HDB-Pizza Token here @thebeardflex
To buy my microphone click here
To join my fortnite community click here
---
@jakkal
@c3r34lk1ll3r
@uggya
@brianhuang
@steem82868
@princekham
@myothuzar
@luizeba
@uthantzin
@thecuriousfool
@arpuch
@itharagaian
@token-thx
@solairitas
@thx.archon
@beeber
@hhayweaver
@tokutaro22
@mizuosemla
@mehmetfix
@agog
@hatke
@noblebright
@noctury
@mairapanelo
@dewabrata
@egistar
@stdd
@servelle
@suhlaing
@lxsxl
@forykw
@ana-maria
@kryptodenno
@r1s2g3
@bananasfallers
@blesker
@kojiri
@johnripper
@genming
@s3rg4
@urkanon
@dynamicrypto
@thaddeusprime
@tampilyne
@aweee
@ww-ww
@gr33nm4ster
@tanzil2024
@pousinha
@cpol
@krueger053
@new.things
@dksart
@kizunasport
@rzc24-nftbbg
@shikiphantom
@indiebandguru
@criptosectadepit
@xheadhunterz
@freed99
@adie44
@torran
@ydaiznfts
@emaxisonline
@michupa
@beeminer
@badpupper
@bokica80
@xykorlz
@heruvim1978
@zottone444
@isiksenpalvoja
@florenceboens
@davidxxl
@normos
@spt-shturm
@beemd
@roninrelax
@stea90
@ruralio
@imno
@andy4475
@atma.love
@maurojd
@benthomaswwd
@jonimarqu
@pablodare
@nane-qts
@lobaobh
@wazock
@clanft-bank
@mryoung1979
@dstampede
@curtis90
@pirulito.zoado
@edgerik
@gestion.alive
@flaxz
@bencwarmer
@bananofarmer
@felixgarciap
@yeckingo1
@hoosie
@mann0000
@vokus
@hive-143869
@vaynard86
@nyinyiwin
@koshwe
@davot
@nyimwa
@blitzzzz
@galdor100max
@mario89
@allonyx.ngs
@kraaaaa
@curatingunicorn
@darmst5339
@astrocreator
@from-mars
@nahueldare3627
@chaosbug
@chapelle
@mervinthepogi
@serhotest
@hafiz34
@amaillo
@elkingplayer
@cryptounicorn420
@dubble
@sissim72
@mad-runner
@femcy-willcy
@eustace-kidd
@barski
@metronet
@captainquack22
@gondek
@ravenmus1c
@chuiiiiiiii
@thedoc07
@thgaming
@henruc
@lolxsbudoy
@captaincryptic
@hutorou
---
---