Report on the use of funds from NFT for Peace, March 23-24 (Updated)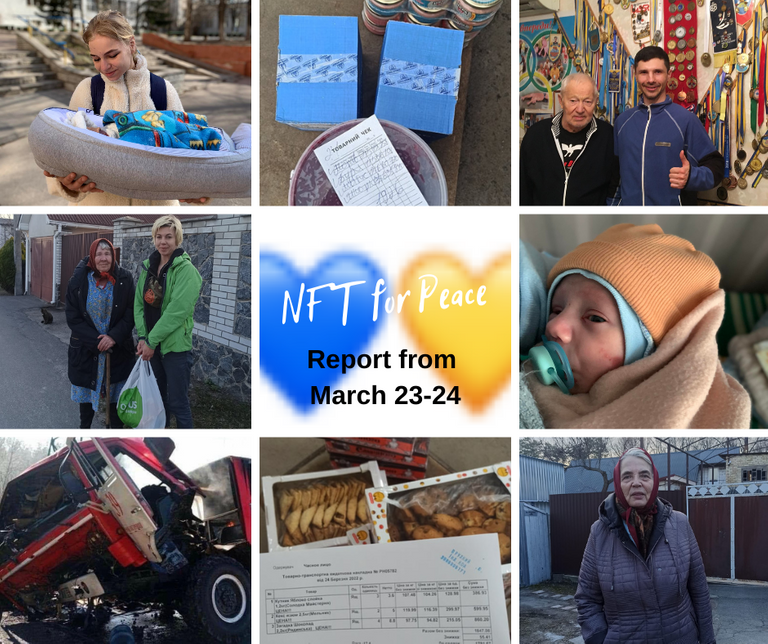 Raised
NFT for Peace initiative introduced by incredible guys from @hivebuzz team has collected 650 + 695 HIVE for first 2 days.
After the conversion on the cryptocurrency exchange, I received BUSD 672 and USDT 673 in total.
After the sale it was UAH 19,704 (March 23) and UAH 22,995 (March 23), or UAH 42,699 in total.
Usage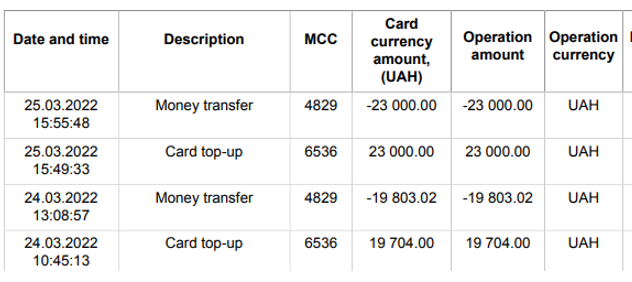 The first amount was spent on food: milk, bread, cheese, fish, beets, caviar spread, cereals. Volunteer Angelina 👼 will take it to lonely old people living on the outskirts of Kyiv, and to trauma medical staff who in fact work and "live" in the hospital.
These grandmothers are like a family to her now. While her grandmother is somewhere far away...
---
The second amount was transferred to Kyiv cycling team of volunteers. Their feature is the delivery of food and medicines exclusively on bicycles.
Yesterday, they sent UAH 500 to help the Kyiv firefighter, who was very badly injured. Their fire truck exploded on a mine while driving to extinguish the fire.
Another UAH 500 to a 21-year-old mother from Chernihiv, who had a premature birth when war begun. She had to leave her hometown with a premature baby after a rocket hit her home. She's safe now, the baby is in the hospital.
Update from 23 Mar. Egor with a friend from Kyiv cycling team bought more medicine today.
I will add an update on the rest of the money as soon as I receive information.


We have a remarkable number of good, kind people here on Hive who are helping, and supporting, and staying with Ukraine. I am grateful to all of you on behalf of all Ukrainians.
---
---