Prime Pooping Position - A Toilet Thursday Post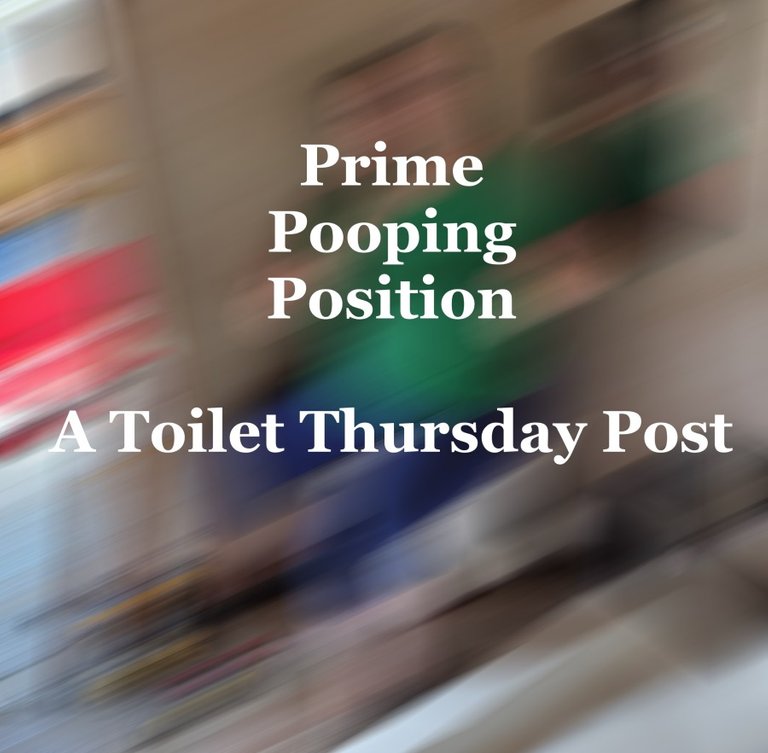 @brittandjosie

is so good at sharing some of the most beautiful bathrooms on her Toilet Thursday posts. Much like this one:

Toiletthursday what a great clean one and parfum in the air !

I, however, am not lucky enough to go to the beautiful bathrooms; especially when we travel. So I will be sharing the sad and, often, scary places. Mostly, it will be the stories I have about our bathroom travel adventures.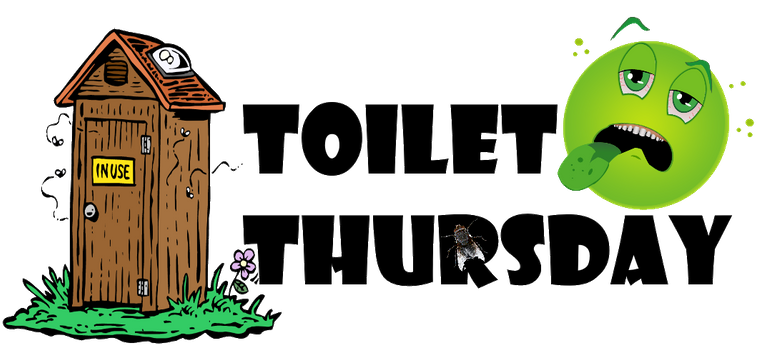 Artwork: Sick Face, Fly, and Outhouse found at Kisspng.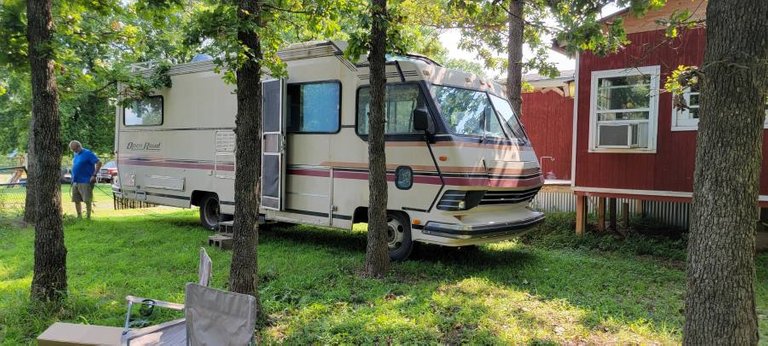 Our 30 foot castle on wheels. By castle I mean, ancient, falling apart one.
Scott and I, if you were not aware, live in a 1990 Allegro Open Road motorhome. The couple we bought it from had it gutted and now we are working on it to make it home. It is a slow, very slow to be honest, process for sure. If you would like to see the inside, here is a link to one of our "fix it" videos on our YouTube channel:
Visit our YOUTUBE CHANNEL to see more!
As I said before, it's a work in process for sure. One of the things you probably saw, if you watched the above video, was a toilet just sitting around in the living area. Well, that is the bathroom. It isn't like that now, however, that is another Toilet Thursday story in the future.

Mom swears she is watching the videos, but I'm not sure if that is true.

Anyway... My mother and I love watch YouTube videos when I go visit her for two weeks to a month at a time. We day dream together about being on the road with the many RV Reviews we watch. There is one reviewer/salesman we just love to watch "Matt's RV Reviews". He is one happy guy and he really does know his stuff when he talks about the RVs.




You can view Matt's RV Reviews on his YouTube Channel or you can visit his website
for more information.

Matt reviews RVs. He and his wife work together to tell the viewer everything they can about the motorhome, fifth wheel, travel trailer, camper, whatever the RV is. The goal he has is to inform his viewers on the pros and cons of each one so you are able to purchase your RV knowing what to expect from that rig. They really do go into major detail and he even gets up on the roof if possible to show you the condition of the top, air conditioner, ect... He then skips around to the entry door and the fun continues inside where he eventually tells you about the PRIME POOPING POSITION (PPP)

Matt believes it is important to have a comfortable stool, even in an RV.

Basically what Matt does is sit on the RV toilet (just sitting folks) to see how the placement is. There are a few things he looks for:

1. Is there enough space or are you crowed by the walls and/or cabinets?

2. Where does the toilet paper hang?

3. Do the knees hit anything?

4. Is it porcelin like a "sticks & bricks" (house) toilet or plastic?

5. Where is the toilet? In a room of it's own? In the shower? ect...

While we were working on our flooring of the RV, my mother asked, "So would Matt think you have a Prime Pooping Position toilet?" I realize she was just teasing, but I just had to run and show her that it met four out of the five requirements!




Artwork: Photos is ours, Happy Face, Thumbs-up Face, Happy Suprised Face, and Sick Face.

In all seriousiness though, Matt always make a good point when talking about the RV bathrooms. Too often they are extremely small and hard to move around in if you are a larger person. Because of this, we have been able to make some decisions about how we will be building the actual bathroom out and that has been a real mind bender. Sometimes it takes a bit of silliness to figure out a serious issue; at least we did for this poopy situation.

Thank you so much for taking the time to read our blog posts.

We appreciate it so very, very much!









---




* My posts may occasionally contain affiliated work-related links because our Cross County Travels website
and our YouTube channel are also our accounts.

* The photographs on our posts are taken with my own camera
and with Scott's help!

* Blog graphics such as various "flyers" will be cited at each occurrence.

* Clipart used are from https://www.cleanpng.com/
and/or https://pixabay.com/.

* While the Bitmoji Characters of Scott & Ren are from Bitmoji,
the compilations are my own.

* All words and images are mine (unless otherwise indicated),
and can also be found on my various social media accounts:

OUR FACEBOOK

OUR WEBSITE
cross mentions are spreading the word.

---












---
---