hive.pizza | Witness Updates, Partnerships, and Rewards!

Hello everyone!
It has been another victorious week for us over at the PIZZA shop and we have quite a bit to go over! Keep in mind this is not everything we have going on, there are some active projects that we've touched on in the past and will touch on again soon as we have more updates for those items as well. Let's go over some of this weeks highlights and a few reminders:
HiveChat Host
We are hosting HiveChat on Twitter this coming Tuesday at 3pm PST time! Please join us in the discussion and let us know if you have any questions of your own!
Reminder - We will also be presenting at HIVE Fest this year!
Witness Update
We are currently ranked 71 / 67 (thank you everyone who has voted and helped us get this far!) and still have a little ways to go before we can overtake this outdated Witness node! With your help, we can do it!
Please consider casting a vote for PIZZA if you want to support active projects who are working towards growing HIVE!

Pizzabot & Pizza Engine Upgrades
As you may have seen by now, Pizzabot and our beloved Pizza Engine has had some recent changes! These changes have been in effect for around a week now and we're happy to report that things are moving smoothly!


As the usage of our bot and commands have grown, so has the amount of unnecessary comments on your posts! We've recognized this and in an effort to be responsible, we've made upgrades that change the way Pizzabot responds to your calls.

Using the PIZZA command has no direct effect, but instead of responding individually to every call in the post thread, Pizzabot will simply edit the initial bot response and add each additional caller as needed.
We all know how frustrating it can be to receive multiple pings when a comment is updated but no worries, we've taken that into consideration! When a caller uses the bot to award someone a slice of pizza, the bot will not only edit the original message, but will adjust the @ mention to the most recent users. This should reduce spam in your notifications as well!

There are a few other upgrades in the works. Stay tuned ;)


One quick but impactful note regarding Pizzabot. All gifting related aspects of the bot will now be stake-based. This means you not only need to have your 20 (or 200 if you want to use the command 20 times a day) PIZZA tokens staked, but gifted slices will also now be staked.
We encourage you to keep those slices staked, as opportunities to grow those stakes will be coming to stakeholders!
Swap Pool Rewards & Data
SWAP.HIVE:PIZZA

Our distribution contract for rewards has been renewed and things are looking pretty tasty! That's over $60 USD a day in rewards with the majority of them being in UTOPIS by @chronocrypto which pays liquid HIVE to your wallet each week just for holding it liquid in your wallet at no risk! Better yet, there is a 10% bonus for staking them and he just started tribe dividends! Nice!
APE payouts have been increased which also compound in your wallet with each miner purchase made in @apeminingclub. Enjoy!
SWAP.HIVE rewards have been increased along with SIM and CTP.
We've recently added ALIVE tokens by @flaxz and the Alive tribe.

PIZZA:STARBITS

This is still the most lucrative pool on Tribaldex! Liquidity providers are enjoying over $200/day in rewards paid out in PIZZA and in STARBITS!

PIZZA:DEC
The PIZZA:DEC pool is currently paying out over $180 USD a day in rewards to liquidity providers! You can check APR by adding some liquidity then checking the "YOUR POSITIONS" tab. You can then calculate your apr by the expected amount * 365.
Discord Changes
We've made quite a few changes to our Discord to allow for users and for PIZZA holders to further earn! We highly recommend joining the conversation today and getting in on some of our rewards!
We've also expanded our gaming channels and given the look an overhaul! We hope you enjoy it!
Partnerships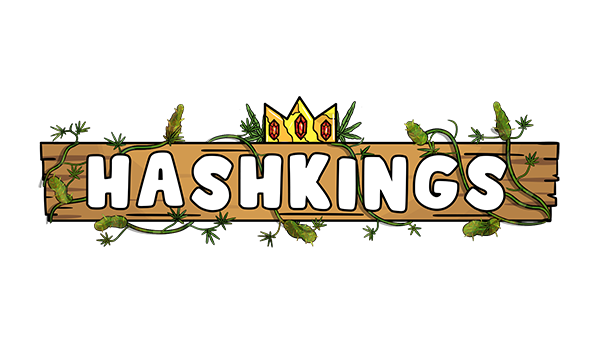 We are pleased to announce that you can now find your favorite premium PIZZA tokens in the Hash Kings @hashkings HIVE blockchain game!

In Hash Kings you are required to craft joints to be able to gain XP and level up for a whole bunch of reasons ranging from upgrading water towers, to the upcoming raid components. Now you can use PIZZA tokens to gain that hazy and delicious XP right through the Hash Kings website and level up your avatar!
PIZZA will also be an official payment method in the upcoming RAIDS update where you will be able to go on adventures and engages in epic battles with bosses through NFTs!

We're in discussion with the team regarding additional partnerships and ways we can work together! We also have a channel dedicated to Hash Kings in our Discord! Come join us!


NOTE: If you know of a Hive-based game project / owner who might be interested in adding PIZZA to their game, please talk to them or have them reach out to us! We would love to entertain a conversation and talk about how our projects can help one another!
CineTV + Pizza Contest - $100 in Rewards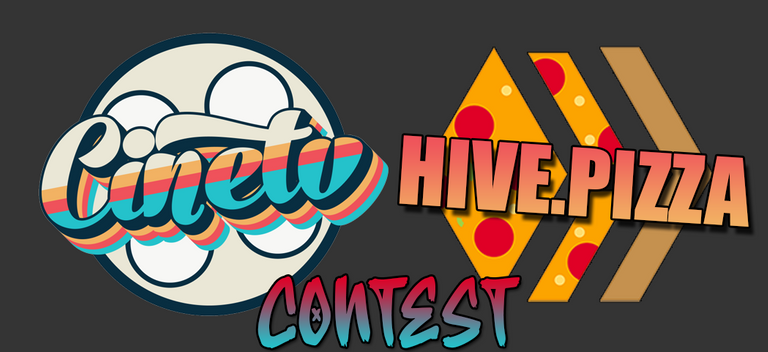 We've partnered with @raymondspeaks @brofund to bring a super fun and rewarding contest to you! We're currently awarding $100 USD in rewards to winners in our PIZZA Pairings contest!

CineTV is an awesome Movie & TV discussion and review community that is undergoing some pretty awesome upgrades that I can't wait for you all to see! You can get in on the action now by vising their website at https://www.cinetv.io/ or joining their Discord by clicking here!

For more information about the contest, join our Discord or check out this post by @dibblers.dabs!
A Tale of Two Pizza's Ongoing Contest
Each week @dibblers.dabs hosts an ongoing contest that promotes storytelling and crypto at the same time! The tale of two pizza's is an ever-growing story that is being build by contributors like you!
If you enjoy writing, this is the contest for you! All entries for the contest will be curated by our @hive.pizza curation account!
We highly encourage you to participate! Check it out and let us know if you have questions on how or where to get started!
dApps & Tools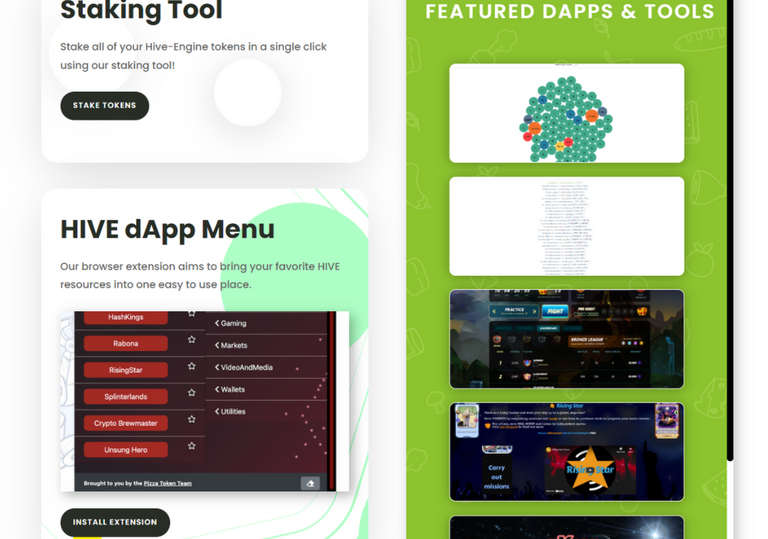 We've adjusted our website a bit in the past week! You can now find a dApps & Tools section in our menu that leads to sort of a showcase of tools that we've built and games across the network. We'll expand on this more soon, but you can find it and our HIVE-ENGINE STAKING TOOL here!


Other Mentionables
Big shout out to our friend @balte (thanks for getting us in touch!) and the folks over at @hiq.redaktion! We'll be working with them here in the coming weeks on an interview with our team for an upcoming edition of their @hiq.magazine publication! We're very excited to continue expanding into more communities! Haben Sie einen guten Tag! Wir werden uns bald unterhalten!

Check out their most recent post here!
Our DayZ server migration has been completed and we're up and running! Server FPS is fantastic and so far the community is reporting that it was worth the wait lol. Thank you everyone for your patience! GAME ON!



We have further expanded our curation efforts and will be curating content in the ONEUP tribe! We're truly making an effort to be in as many corners as possible!
Don't forget! You can also use your PIZZA tokens to purchase Rising Star packs along with the incredible hive.pizza limited edition Rising Star Pizza Bike NFT by @risingstargame! Check out their website here to get started!

TOKENOMICS
| Circulating Supply | Staked | Burned | Max |
| --- | --- | --- | --- |
| 581,586.41 | 424,685 | 887,413.59 | 100,000,000.00 |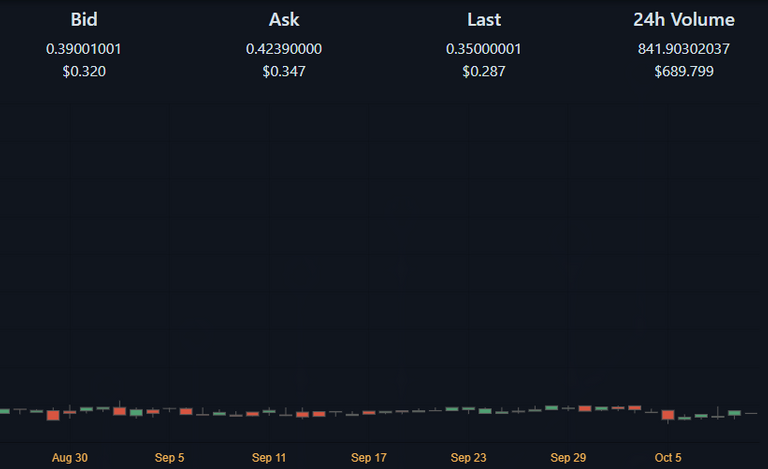 ---
Wallet Status


5248 wallets hold $PIZZA
0431 wallets hold >= 20 $PIZZA (bot access level 1)
0072 wallets hold >= 200 $PIZZA (bot access level 2)
0031 wallets hold >= 1000 $PIZZA (badass level)
0012 wallets hold >= 10,000 $PIZZA (baron level)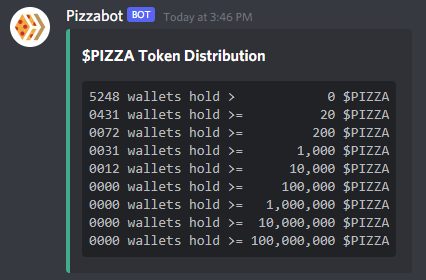 REWARDS


Note: There will be some changes coming to rewards in the coming days that will see more opportunities for holders to earn through staking! Make sure you're locking your tokens up!


Top 10 Staked Leaderboards


Date: 10/10/2021
Token: #PIZZA
This weeks bonus: 9%



Want to get in on the action and secure your own weekly bonus rewards?
You can buy $PIZZA on LeoDex, TribalDex, or Hive Engine!


You can earn up to 10% back in the form of $PIZZA and other tokens by knocking our current leaders out and claiming your spot among the top!
@pizzaconnection @cooperclub @stickupboys @dadspardan @dibblers.dabs @fireguardian @shauner @hykss @pockettrader @brofundholdings
Lucky 5 Weekly $PIZZA Holders
(randomly chosen weekly from all holders with >= 1 $PIZZA in their wallet)
These lucky winners have won 3% of their staked $PIZZA holdings value back!
Remember, the more you have staked the more you can increase your lottery winnings! You can also secure guaranteed weekly winnings by being in the top 10 staked holders list! The rewards are up to 10% back weekly for our top 10!
@funferall @libertycrypto27 @allcapsonezero @naythan @bigtakosensei
BONUS 5 Weekly 500 $PIZZA Holders
These 5 bonus winners are drawn from holders with >= 500 $PIZZA
Remember, the more you have staked the more you can increase your lottery winnings! You can also secure guaranteed weekly winnings by being in the top 10 staked holders list! The rewards are up to 10% back weekly for our top 10!
Congratulations and thank you for locking up your tasty za! Enjoy your bonus rewards of 3%!
@kachinhenry @forykw @juanmiguelsalas @revisesociology @tdctunes
Daily Winners
Congratulations! You have won an instant 4% APR of your $PIZZA holdings back in additional $PIZZA!
@enginewitty @dagger212 @plumubble @steevc @tribesteemup @kaelci @industriouslv2

DELEGATE TO PIZZA
You can also delegate your HP to our @hive.pizza curation account and farm your share of the daily $PIZZA rewards pool! The reward pool increases 10 tokens every 10k HP that is delegated to the account!



You can also check out the HIVE.PIZZA website here.
Buy $PIZZA
Leodex
Tribadex
Hive-Engine

Join the Discord and $PIZZA NATION

Join our curation trail here
Vote for us as Hive-Engine witness here
Vote for us as HIVE WITNESS HERE
---
---