hive.pizza | Witness & HiveFest Updates, Diesel Pool rewards, & more!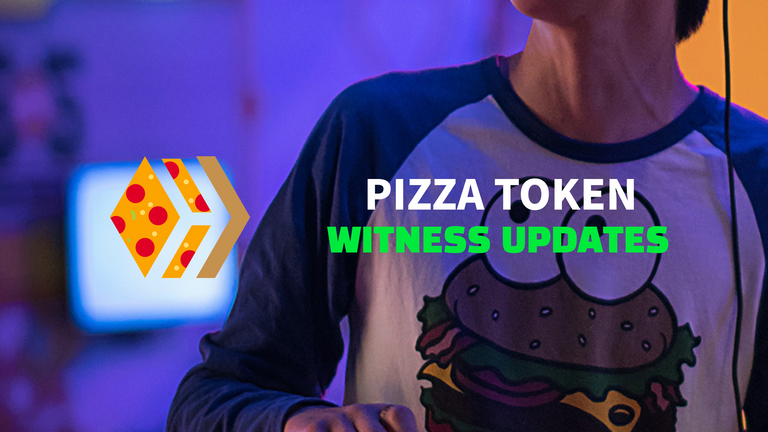 Witness Update
Rank: 71/66

We are super close to over taking the next two ranks in the Witness list!
Please consider voting for pizza.witness if you support active projects that are working towards growing and building value in HIVE!

HIVE Video Game Store Updates
The following titles have been added to the hive.pizza video game store and can be purchased with Hive-Backed Dollars or PIZZA tokens:

Else Heart Break
SpeedRunners
No Time To Explain Remastered
Maize
Shadow Tactics: Blades of the Shogun
Warhammer: Vermintide 2 - Collector's Edition
Resident Evil 5 Gold Edition
Sid Meier's Civilization VI + 2 DLC
Mafia III
HiveFest Update
We're about ready to rock 'n roll at HIVEFest this year! This is a reminder to register if you have not already and to start getting yourself a bit familiar with the software (I still need to do this myself hehe)! We're extremely excited to hang out and mingle with all of you!
You can register by visiting https://hivefe.st/
Early registration lasts until November 5th! Take advantage of free registration while you can!
Hivepizza curation tag and community
We have a community available here that is really starting to grow! We're up to 132 subscribers and we're seeing more weekly posts!
Don't forget, we curate our community heavily and love looking for PIZZA token related posts under the #hivepizza tag!

Staking Incentives
More incentives (in addition to our EPIC top 10 rewards and Tiered Rewards system) are coming for those who stake their PIZZA tokens!
We're also planning something special soon for those of you who have attained the rank of Baron (10,000 or more tokens staked)!
We recommend joining our Discord as we will likely begin discussing the new incentives openly with the community for feedback! Join our Discord!
Pizza Torch
The PIZZA torch initiative continues as our 15th successful torch transfer was completed between @huzzah and @adamada! Thank you so much to everyone for participating and for keeping this initiative alive! You can read more about the Pizza Torch in our original post by @hivetrending by clicking here!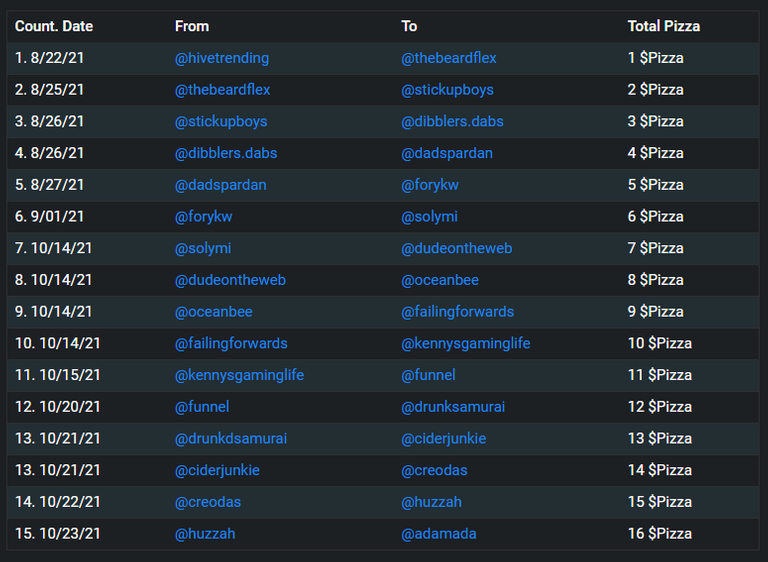 Check out this epic torch @huzzah created during the last torch hand-off: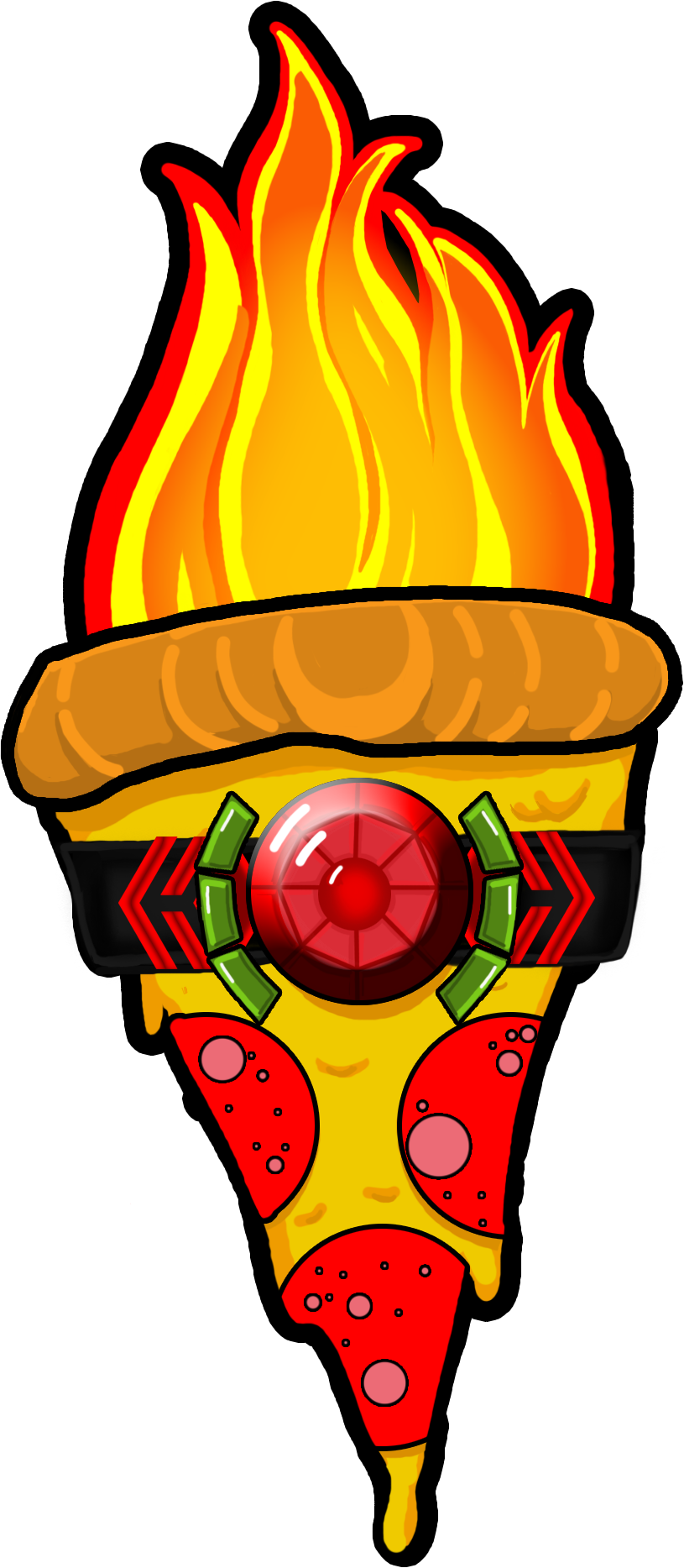 Rising Star, PIZZA, Bikes, and POOLs!
We have paid to renew the Rewards Distribution contract with @risingstargame and the PIZZA:STARBITS pool is back up and running!

Note: PIZZA:STARBITS is currently the only pool you can earn our awesome PIZZA tokens in by providing liquidity!
At time of post, participants are enjoying over 75% APR by depositing their PIZZA and STARBITS tokens!


Don't forget, you can also use your PIZZA tokens to purchase STARBITS packs! We also have an exclusive hive.pizza delivery bike in the VEHICLE section!
Havn't played Rising Star yet? Start your music career and Play2Earn by clicking here!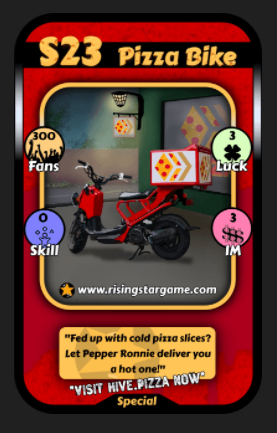 Diesel Pools
Participate in our diesel pools to earn some pretty awesome APR back in the form of compounding tokens such as UTOPIS, DHEDGE, and APE along with HIVE and other tribe tokens! Here are the current stats for our pools at the time of posting:


Discord
We've been having a ton of fun in our community Discord which continues to grow day by day.

Movie Nights are becoming a regular occurrence and are hosted by the lovely @creodas who has been taking us down a Horror Lane as we inch our way closer to Halloween!
PIZZA stakers have ranks and rewards to work towards!
We have a super chill and fun community full of gamers, musicians, artists, inventors, and all around awesome people. Come hang out! Join Discord!
HIVE Christmas Music Album
For those who do not know, the PIZZA team is putting together it's first Annual Christmas Album featuring local HIVE musicians! If you know of a musician who can record a track and may want to participate give them a tag! Please join our Discord if you ARE interested so it's easier to coordinate and get you into the group! Join our Discord here!
First Annual Pumpkin Carving Contest
We want to remind everyone about our First Annual Pumpkin Carving Contest! We have over $100 up for grabs for participants (plus curation) and hope to see more entries! The deadline is Oct. 29th at 11:59pm PST!
Read more about the contest in this post!

TOKENOMICS
| Circulating Supply | Staked | Burned | Max |
| --- | --- | --- | --- |
| 652,569.07 | 496,705.94 | 900,430.930 | 100,000,000.00 |

---
Wallet Status


5617 wallets hold $PIZZA
0455 wallets hold >= 20 $PIZZA (bot access level 1)
0072 wallets hold >= 200 $PIZZA (bot access level 2)
0029 wallets hold >= 1000 $PIZZA (badass level)
0013 wallets hold >= 10,000 $PIZZA (baron level)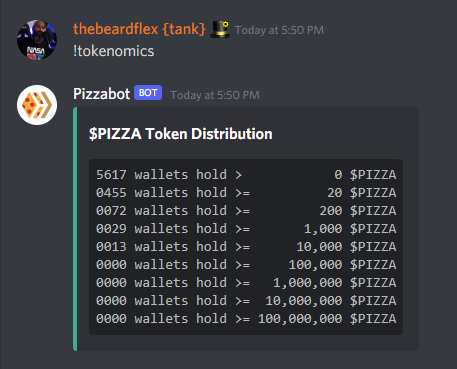 REWARDS


Note: There will be some changes coming to rewards in the coming days that will see more opportunities for holders to earn through staking! Make sure you're locking your tokens up!


Discord Photo Engagement
1st - 10 PIZZA
2nd - 7 PIZZA
3rd - 5 PIZZA
Top 10 Staked Leaderboards


Date: 10/25/2021
Token: #PIZZA
This weeks bonus: 7%


Want to get in on the action and secure your own weekly bonus rewards?
You can buy $PIZZA on LeoDex, TribalDex, or Hive Engine!


You can earn up to 10% back in the form of $PIZZA and other tokens by knocking our current leaders out and claiming your spot among the top!
@pizzaconnection @cooperclub @stickupboys @dadspardan @dibblers.dabs @pizzapool @shauner @hykss @pockettrader @brofundholdings
Lucky 5 Weekly $PIZZA Holders
(randomly chosen weekly from all holders with >= 1 $PIZZA in their wallet)
These lucky winners have won 3% of their staked $PIZZA holdings value back!
Remember, the more you have staked the more you can increase your lottery winnings! You can also secure guaranteed weekly winnings by being in the top 10 staked holders list! The rewards are up to 10% back weekly for our top 10!
@kryptodenno @solairitas @amico @chorock @florenceboens
BONUS 5 Weekly 500 $PIZZA Holders
These 5 bonus winners are drawn from holders with >= 500 $PIZZA
Remember, the more you have staked the more you can increase your lottery winnings! You can also secure guaranteed weekly winnings by being in the top 10 staked holders list! The rewards are up to 10% back weekly for our top 10!
Congratulations and thank you for locking up your tasty za! Enjoy your bonus rewards of 3%!
@johannpiber @juanmiguelsalas @abh12345 @revisesociology @tdctunes
The following holders are super close to being eligible for the 500+ tiered rewards drawing and Discord rank:
@kennysgaminglife @meesterboom @astralraven @knowhow92 @darkflame @suharik92 @trentonlundy1 @hetty-rowan @dajokawild @sharkthelion @amico.sports @elianaicgomes @amphlux
We hope to see you all there soon!
Daily Winners
Congratulations! You have won an instant 4% APR of your $PIZZA holdings back in additional $PIZZA!
@happyme @mizuosemla @badpupper @kingneptune @plumubble @katerinhernandez @gerhive

DELEGATE TO PIZZA
You can also delegate your HP to our @hive.pizza curation account and farm your share of the daily $PIZZA rewards pool! The reward pool increases 10 tokens every 10k HP that is delegated to the account!



You can also check out the HIVE.PIZZA website here.
Buy $PIZZA
Leodex
Tribadex
Hive-Engine

Join the Discord and $PIZZA NATION

Join our curation trail here
Vote for us as Hive-Engine witness here
Vote for us as HIVE WITNESS HERE
---
---