Hive is imperfect anarchy, by design
I have been having some discussions about the state of Hive with various people and some are really not happy. We may each have a different experience depending on who we follow and interact with as well as what other channels you see, such as on Discord. Maybe all is wonderful as you chat with your friends whilst making a nice little amount. Others seem to live in fear of offending a whale. Although the Hive platform itself does not care what you do it is populated by people who may care very much.
The thing that attracts most people to Hive and also causes the most problems is the ability to earn. Elsewhere you can just earn likes and can just block anyone who 'harshes your vibe'. Here we are competing for a share of the daily rewards and there will be some out there who could wipe out all you make with no way to stop them.
That may feel like this.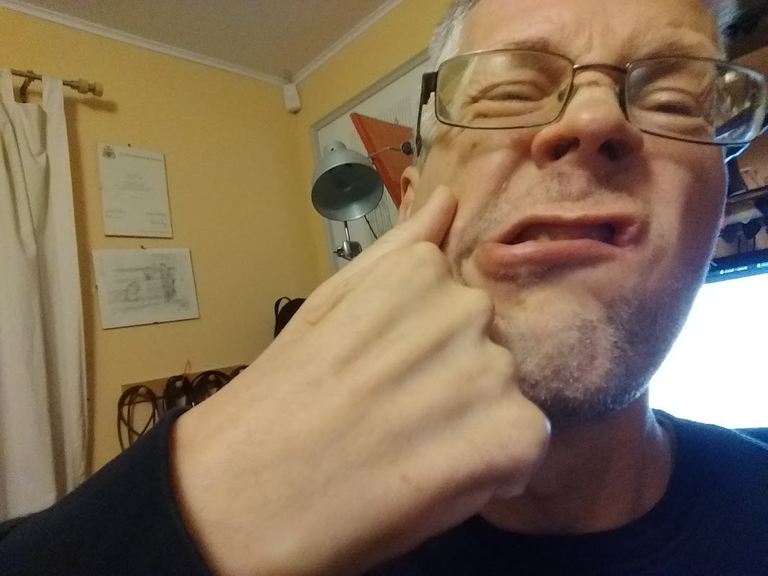 But the design of the system allows this and it does have to work like that. Many people do not see the abuse that goes on. Back on the 'other blockchain' we had an account who would post ten times each day with 'technical analysis' of crypto markets and give himself a massive vote that was increased by his control of a whale account. He was making $1000+ each day at times and that would have a significant effect on what everyone else made. Some of the community rallied to prevent this and eventually stopped this activity with many receiving huge downvotes for their efforts. Those accounts are still voting to earn from curation and that cannot be stopped, although some people try to cancel out their votes to reduce the rewards.
If there were restrictions on how we could downvote that could not have been done. As it is the current system allows you to make about five times as many upvotes as downvotes each day, so downvotes can never totally dominate. Most people never downvote anyway.
There are still active efforts to deal with various abuse that will involve downvotes to deter it. Some people may feel they did nothing wrong or that the punishment is excessive. There are some 'irredeemables' who will never change, but some people will take the hint and perhaps try to be better citizens. I do see cases where it gets personal. That may be down to exchanges of insults. Some who get downvoted do a rant post, often with threats to quit, where people get called names. 'Bully' is one of the milder terms. That is only likely to make the attacker double down.
What we need on both sides is some respect. Would they act that way if they met in person? Few of us would start an actual fist fight with someone. Generally you just walk away instead. The problem may be that we are all still in the same virtual space and feuds can persist with shots taken in the long term.
Is Hive going to be a place for everyone or is it only for those the whales approve of? I know there is and will be content I would not want to see and I might not want it to be rewarded. In some cases I may take action, but I would probably look for some support on that. I have worked with anti-abuse groups who do just that. We discuss whether something is a problem, but then it is up to each person to act and perhaps help in cancelling any retaliation.
Now we have comunities people can have control of some subset of Hive where they can ban people who break whatever rules they set. If they do then those rules need to be clear and people treated with respect if they made an honest mistake. A lot who come here are desperate to earn something and may push the boundaries of what is acceptable. There may be language and cultural differences too. We really cannot afford to scare away people who could add value to the Hive platform even if what they do is not your thing.
We have all sorts of people here. Some may not be particularly sociable. There are big accounts who never even comment, but they can throw their weight around with impunity. There is no obligation to explain yourself. I do wonder about the mental state of some as they can display classic symptoms of various types of aberration. If they have some stake they can use it in negative ways. The witnesses could probably collectively shut them out, but I doubt they want to set a prescedent of that and I have not seen it happen apart from when Hive split off from 'the other place'. That was more about keeping it decentralised. I know some will say Hive is not decentralised as so much power lies with a few people, but none of them has total control. If someone did try to buy up enough HP to take over there are now controls in place to allow some time for the witnesses to counter it and I would hope they would. I must say I do not understand all the intricacies of the Hive system, so I may miss some subtleties. I do think that most of the whales care about Hive and want it to succeed. It would of course be in their interest. Maybe there are some who could afford to write off what they have invested or made by trashing the system, but they are in the minority.
I may be in a privileged position as an orca with a high reputation and some standing in the Hive community, but I had to work my way to this from being a total nobody. I have said what I think, which was not always positive, and survived that. I do not want people to have to think they cannot speak their minds. We do not want 'groupthink' here based on what 'big brother' wants. We should be allowed to criticise, but should keep things civil. Yes, I know some like to just stir things up.
I think I want to say that there has to be respect. You can differ on opinions, but does that have to lead to conflict? There again rewards can complicate the issue and downvotes could come into play. The Hive system does not care why you downvote and I do not seem a quick fix for this.
I try to act with respect. Just today I commented on a couple of posts that were abusing a tag which can get them extra rewards. The people both took it well and said they would not do it again. One said they had just seen others doing it and copied them. Not everyone will look into the actual purpose of tags. I did not have to use downvotes to resolve this and nobody got too upset. I do not think downvotes should be the first resort if there is a chance of peaceful resolution. You need to give people a chance to prove they can change. It can still be obvious sometimes if they acted purely maliciously. You have to judge each case.
I do not have the influence to make substantial changes to how Hive works. I vote for witnesses who I think do good, but they are mostly not relying on my vote. If you have suggestions for how things could be better then you need to state your case where it can be seen to try and gain support. Maybe give a talk at the upcoming @Hivefest or create a proposal.
I happen to think that Hive is mostly good. There are some bad apples, but we have to live with that and cope somehow.
Peace.
---
---