THE FRUSTRATION THAT COMES WITH LEARNING SOMETHING NEW!
Have you ever had that feeling of trying so much to get something, trying so hard but yet feeling that you are not improving? I bet you know that feeling because at one point in our lives we have come to try something new and different from something we are usually accustomed to.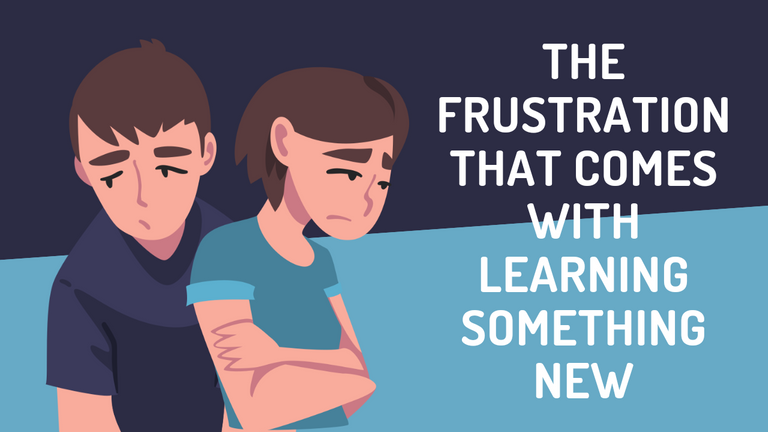 Made with canva app
Learning new stuff may be a pain in the ass but what I have come to understand is that a high level of patience is needed. We may not know that there is some amount of growth each time we try. For example, taking bodybuilding for an instance: it is not easy to build one's body, there is a lot of pain involved, and that pain we sacrifice will end up leading to results.
Powered by Tenor
I know the pressure one may feel anytime you are trying something you are new to and not making progress in it. Truth is I am writing this post based on my present feeling. I want to sharply fly to be a pro in the skill I am learning but my experience in other things I have learned so far has made me understand that life doesn't work that way.
LIFE FOLLOWS A GRADUAL PROCESS
yeah, that is one of the painful things about life, there is no shortcut and if there is; possibly dropping a sacrifice at the middle of 3 crossroads, it would not be for free which is why the sacrifice was earlier stated. The reason why this gradual process is needed is to build experience to cause one to prepare for difficulties or problems one may face in the future and to know how best to tackle them.
Now I am thinking! if taking shortcuts was possible, how would I solve problems in the future if I don't get to face them now?
DOES IT GETS ANY EASIER?
Now I am asking myself this question? I am doing this mainly to try to make myself not give up and keep pushing. Because when you are new to stuff and it seems hard, every nerve of your body would be pushing you to stop trying and give up.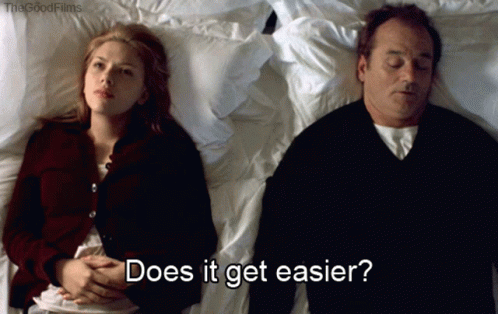 Powered by Tenor
But yet, I know it is because I am at the starting and that's how the starting always looks like. I can take Hive for example for me; It wasn't easy at all, I felt exactly the same way for Hive. I felt like giving up and at even some points, I took a break away from Hive but somehow I kept pushing until it got easier.
The same process happed to me when I was learning the guitar, I felt like giving up and even giving up at some point but I had to push myself to pick it up and keep up learning and it got easier along the way. I believe it would definitely get easier. What I need most at the moment is patience, consistency and following up with the process then I would be fine.
If you are in the same situation as I am now, you should not quit as well. IT WOULD GET EASIER SOON!
---
WHO IS STARSTRINGS01
---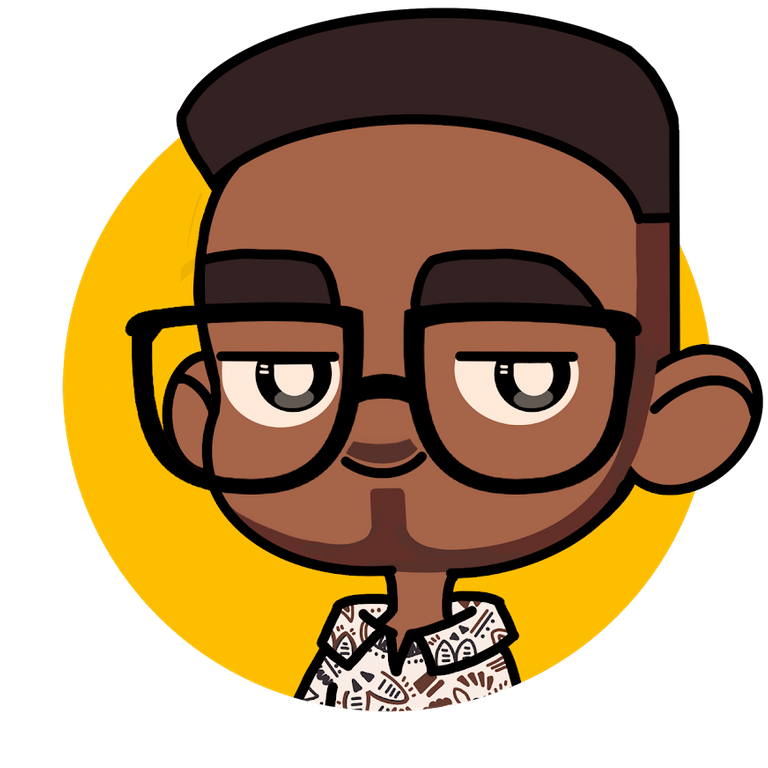 Starstrings01 AKA Giftedhands is a Hive lover, a Nigeria musician (Guitarist), and also a student who studies Mechatronics Engineering at the Federal University of Agriculture, Abeokuta.
His goal on Hive is to be more than a regular blogger but something more; someone with a purpose. That's one of the reasons why he founded the newbies initiative @newbies-hive to help guide and support newbies. Kindly click here to follow the @newbies-hive curation trail.
He battles and struggles with balancing education and being active on the chain but yet his love and passion for Hive keep him on balance.
---
All images are mine except indicated otherwise
---

IF YOU LOVE THIS POST, YOU CAN KINDLY SUPPORT IT WITH YOUR COMMENTS, REBLOG AND UPVOTE. IT WOULD BE MUCH APPRECIATED

THANKS FOR VISITING MY BLOG 😇💕
---
---