QUALITY ENGAGEMENT Vs. QUALITY CONTENTS Vs. GAINING VISIBILITY ON HIVE

From my conversations with some newbies these past few days, it has given me the inspiration to write on this topic. First I need you to think and analyze something;
𝒲𝒽𝑒𝓃 𝓎𝑜𝓊 𝑜𝓅𝑒𝓃 𝒶 𝒴𝑜𝓊𝓉𝓊𝒷𝑒 𝒶𝒸𝒸𝑜𝓊𝓃𝓉, 𝑜𝓇 𝒶𝓃 𝒾𝓃𝓈𝓉𝒶𝑔𝓇𝒶𝓂 𝒶𝒸𝒸𝑜𝓊𝓃𝓉, 𝒹𝑜 𝓎𝑜𝓊 𝒾𝓃𝓈𝓉𝒶𝓃𝓉𝓁𝓎 𝑔𝑒𝓉 𝓁𝑜𝓉s 𝑜𝒻 𝓁𝒾𝓀𝑒𝓈 𝒶𝓃𝒹 𝒻𝑜𝓁𝓁𝑜𝓌s 𝒶𝒻𝓉𝑒𝓇 𝓇𝑒𝒸𝑒𝓃𝓉𝓁𝓎 𝒿𝑜𝒾𝓃𝒾𝓃𝑔 𝓉𝒽𝑒 𝓅𝓁𝒶𝓉𝒻𝑜𝓇𝓂?
I know you know the answer to this already. In these platforms, we all need to work to get those likes and follows we want and the same goes for hive. The key to achieving these is by what my title says: Quality Engagement Vs. Quality Posting.
The issue newbies are facing at the moment is; What amount of energy should they put in either engagement and posting? Most of them would chose to post everyday because that is the only way they can make enough rewards and thereby focus less on engaging or don't put enough effort into relating and socializing with other people.
Why do you think Quality Posts Get Good Votes?
This is another question I have to ask, is it just about the post being quality that made it attract the attention and vote it gets. To personally answer this question, I would ask another question:
If you post a quality skit (video) on a newly opened social media account i.e. Instagram, Does it get likes and comments from a lot of people at that instance
The worst is when it comes to Youtube, it is tough to make it there even though your videos are very quality. I can bet there are a lot of quality contents and videos on youtube with very less visibility, and low attention. The ones you get to even see on search results are ones in which their accounts are grown and made.
So we can therefore settle that quality posts alone is not enough to get your posts all the votes it needs. then I guess you must be asking yourself: What is missing? what is needed to get those votes?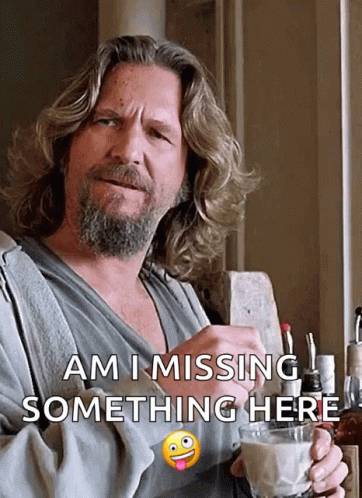 Powered By Tenor
What is missing is you BUILDING your VISIBILITY. Making the best quality posts on Hive doesn't mean you would get the highest reward on Hive. I would say to you that having a SUPERB Quality post with Low visibility can get you a Reward Payout of less than $1. THAT'S THE TRUTH!!!
SO DON'T FOCUS ON POSTING ALONE ❗❗❗
It's a total waste of time, stress and content, if you spend it on posting everyday on Hive and yet you struggle with visibility and engaging with other authors. Even me! I don't post everyday and it has its reasons and why is that?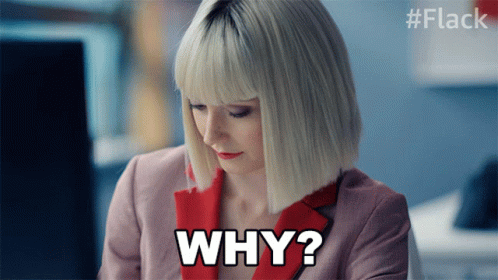 Powered By Tenor
Making a Quality Content alone, requires time and effort put into it and not even adding up going about socializing on Hive and engaging with people. So ask your self this question?
🔱🇨‌🇦‌🇳‌ 🇾‌🇴‌🇺‌ 🇰‌🇪‌🇪‌🇵‌ 🇾‌🇴‌🇺‌🇷‌ 🇨‌🇴‌🇳‌🇹‌🇪‌🇳‌🇹‌🇸‌ 🇶‌🇺‌🇦‌🇱‌🇮‌🇹‌🇾‌ 🇧‌🇾‌ 🇵‌🇴‌🇸‌🇹‌🇮‌🇳‌🇬‌ 🇪‌🇻‌🇪‌🇷‌🇾‌🇩‌🇦‌🇾‌?🔱
This is one thing I have always asked myself even though I knew I had sure auto-vote on my account and even manual voting from curator friends because posting everyday with subpar quality content is not something to be comfortable with though it is tempting. At some point you might feel so low in life and want to share your mind and thoughts alone but how much can you present it to retain its quality.
Now, from the point I have gotten to, you must be asking yourself what makes a post quality?
🔱🔱 WHAT MAKES A QUALITY POST?🔱🔱
To every curator, the quality put in a post is relative. The standard of a person can never be the same to that of another, so as we have different likes and dislikes. It is good to know that the general idea of a Quality Content is;
How much effort is placed and how the content add value to its Audience
This is the general idea of a quality content and what curators are in search of, but yet I repeat: Quality minus Visibility = Zero (Wasted Effort), especially when you are the type that post everyday on the chain.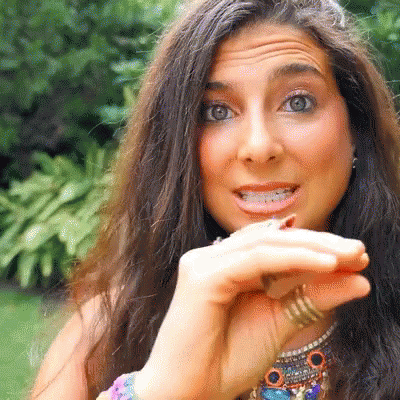 I am sure that I can guess the question you have in your mind right now. And this is it below 👇
How do I gain Visibility?
🔱🔱🔱 GAINING VISIBILITY ON HIVE 🔱🔱🔱
You would agree with me that gaining visibility on any social media is a very tough one to do. Most especially when it comes to Instagram and Youtube, but do you know it is far more easier on Hive than you think.
To not get me wrong, I do not say it is easy to get visibility on Hive but in term of relation to other social media platforms, it is easier when compared to being on Hive. If you disagree, then:
You would need to google on the requirements you need to attain before you start making money on Youtube. You also need to check on how much level of influence you need to have gotten to start being paid for advertisement on Instagram.
But on Hive, in first intro post we see people cashing out $5 plus then how much more can they make in their remaining posts if they follow the right steps to gaining visibility while posting quality contents.
The first step in gaining visibility on Hive is:
Knowing Your Type of Content: As one of my teachers on Hive always say: Not everybody is a blogger but everyone has something to offer. These words are true on Hive. it is not everyone who comes here that are bloggers and great at writing but yet, we all have something we do, we have hobbies, we have something of value that we can showcase on the chain. It could be: Singing, Dancing, Sports, Art, Comedy or anything. So far it is a skill or an hobby it is something you can offer.
Knowing the Best Community for your type of Content: Communities was designed to build visibility to authors on Hive most especially when it comes to niche related topics. Publishing in a community helps in putting your content in place to the right type of audience who would love to consume your content. But yet, Publishing in a community is not enough to attain the visibility you need; Knowing how active the community is matters as well.

There are many communities on Hive that are related and almost of the same niche, it is best to publish in the one which you find most active in terms of engagement, rewards and community activities.

Doing this inclusively contributes to giving you the visibility that you deserve.
How well are you engaged in the Community you Publish In?: Have you asked yourself this question, are you engaged enough in community activities like; contests, and engaging with other authors in the community through comments? All these matters in getting you known by moderators of the community. If you post often in the community or most importantly, you interact well with others in the community, you would get noticed and hence visibility is achieved.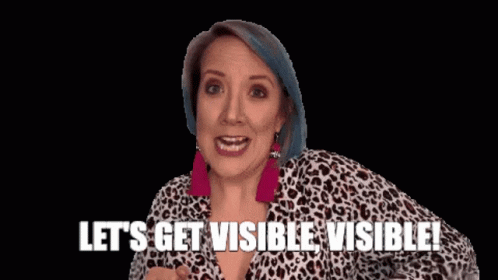 Powered by Tenor
Explore Communities and Do not keep your balls in one Basket: As much as you have gained visibility in a community does not mean that you should think you have finally arrived. There are over a hundred communities on Hive, find the active ones and the ones you know you can try out.

It is easy to get comfortable in a particular community most especially when that is the only place your content is appreciated the most. I get the feeling and I have felt it too, but truth be told; where you think that is most favorable for you, there is always some place better! Then keep exploring...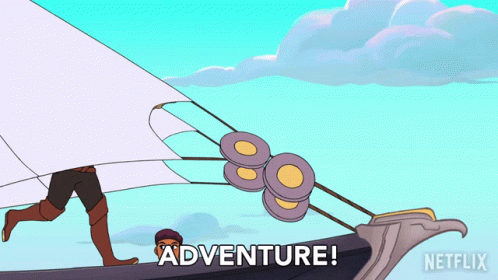 Powered by Tenor
Yeah, an Adventure! Take it as an adventure, like the Captain of a pirate ship constantly in search of a map that locates an hidden treasure. There are always more Islands with greater treasures to find.
Are you using the right tags involved: Just like twitter, hash tags are like topics related to your post but it is more than that on Hive. Tags can link you between community tribes without having to post the same content again in those communities.

We have tribes like the #proofofbrain #leofinance and the others which might be related to what ever content we make. Using these tags appropriately would let your content be featured in the community frontend. That way, visibility is attained but does it still ends there?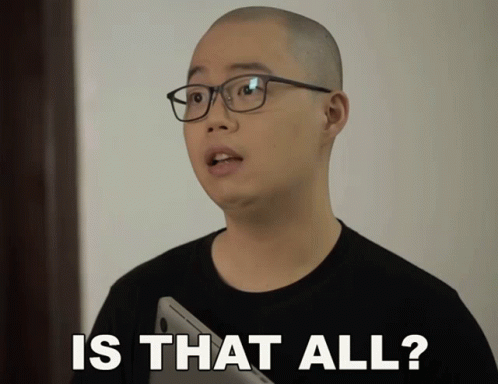 Powered by Tenor
No, your engagement in those tribes you link to your post matters as well. Though the quality of your post matters but having good engagement in those tribes as well brings added advantage.
I know we cannot be everywhere at the same time, so I have provided options on ways on how to bring visibility to your content. You should know that when you fall sick, and you take a medicine to cure your illness, the medicine does not work immediately after you use it, you give it time to process. The same thing goes to these tips; you don't expect trying it only once for you to gain visibility on your post. You have to be consistent with it and most importantly, TRUST THE PROCESS!!!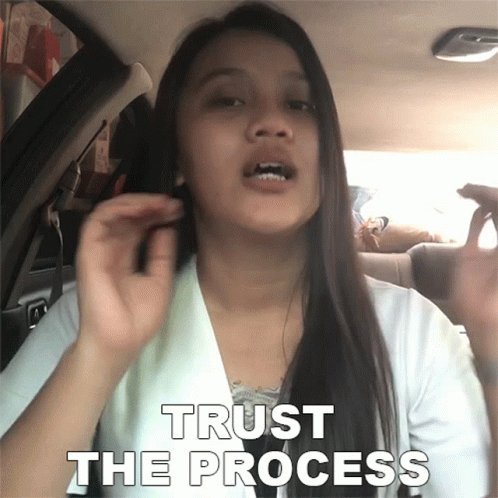 Powered by Tenor
Are you writing on what is trending in that Community?: One of the things I have gotten to notice is writing about topics that are trending in a community; this can actually get your post noticed. This is very common in the Leofinance Community.

Of recent, you would know that PolyCub has been trending in the community and posts about PolyCub have been receiving good upvotes. This is very similar to partaking in community activities as mentioned earlier; When you see a topic trending in a community, get to see what it is about and share your thoughts about it too.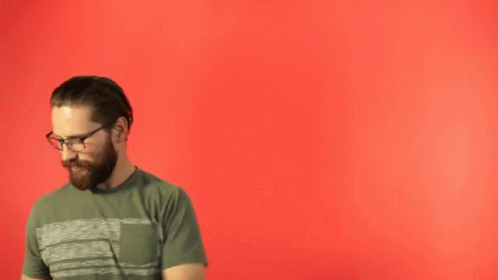 Powered by Tenor
NOTE: All these would be of no use if you don't go about engaging on related posts on such topics
🔱🔱🔱🔱 QUALITY ENGAGEMENT 🔱🔱🔱🔱
I know you must have been hearing engagement from the beginning of this article to this very point and you may be thinking, what exactly is this engagement we have been talking about. It is simply just about socializing with others on the chain and building relationships. Yes, you cannot be friends with everybody but yet you can be known by everybody 😅; Engagement does that trick.
What makes your engagement quality is when it is genuine and is interactive; Not just a very short comment that looks spam-my and does not relate to what the author talks about. Your form of engagement (comment) also determines your relationship with the author: there are some words that someone who is close would understand compared to someone who is not close to you.
I read a post from someone saying:
Why is there focus on Engagement and Quality is Ignored?
The truth is on Hive, Quality is not ignored and the reason why there is a lot of focus on engagement is that it brings out your quality content to those who would appreciate it.
A simple example to this scenario is just like; An artist who makes beautiful art works and wants to be paid, be given commissioned art works but yet doesn't take his artworks out to the public to see it, doesn't speak to people to check out his artworks and doesn't interact at all but yet says since he makes beautiful artwork, people should naturally come to patronize him.
Life doesn't work that way, having a talent or skill is not enough to make it for you but reaching out to people, making friends and building an audience. That is why I said earlier in this post that Quality without Visibility or Engagement is Zero.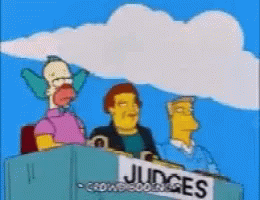 Powered By Tenor
It is just the bitter truth, and Hive works like the way Life works as well. You cannot compare yourself with others who receive more votes with a less quality post than yours. You don't know what contact or connect they have built along the way.
You should not feel entitled to vote from people either, but yet be grateful if we get them. Feeling entitled brings laziness to work and seeing the clearer picture of why engagement matters.

I believe I have taken a lot of time to discuss on various topics that is important to the growth of everyone (newbies especially) on Hive including me, and I hope this message would come helpful to you.
Would appreciate your reblog and comments. Thank you!

---
WHO IS STARSTRINGS01
---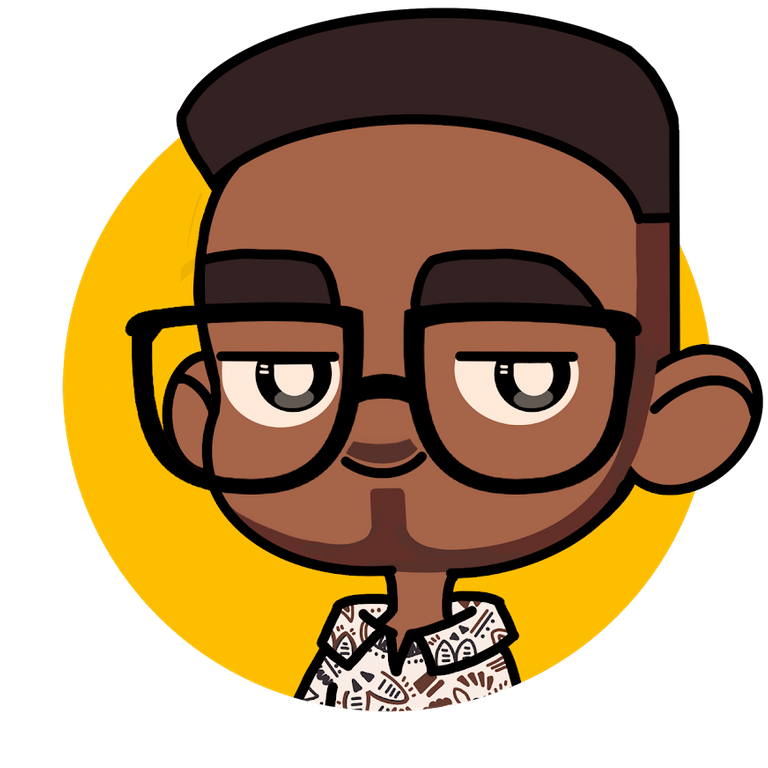 Starstrings01 AKA Giftedhands is a Hive lover, a Nigeria musician (Guitarist) and also a student who studies Mechatronics Engineering in the Federal University of Agriculture, Abeokuta.
His goal on Hive is to be more than a regular blogger but something more; someone with a purpose. That's one of the reasons why he founded the newbies initiative @newbies-hive to help guide and support newbies. Kindly click here to follow @newbies-hive curation trail.
He battles and struggles with balancing education and being active on the chain but yet his love and passion for Hive keeps him on balance.
---
All images are mine except indicated otherwise
---

IF YOU LOVE THIS POST, YOU CAN KINDLY SUPPORT BY YOUR COMMENTS, REBLOG AND UPVOTE. IT WOULD BE MUCH APPRECIATED

THANKS FOR VISITING MY BLOG 😇💕
---
---
---