The incredible comeback of the super group Abba
Do Millennials listen to ABBA?
ABBA is one of those musical groups that are endearing, I remember when I was little my mom had an ABBA album that she used to play regularly when she was at home.
And even though ABBA's songs are quite feminine, this group always caught my attention. I think my favorite song of theirs is "Chiquitita" this song brings back memories of my mom.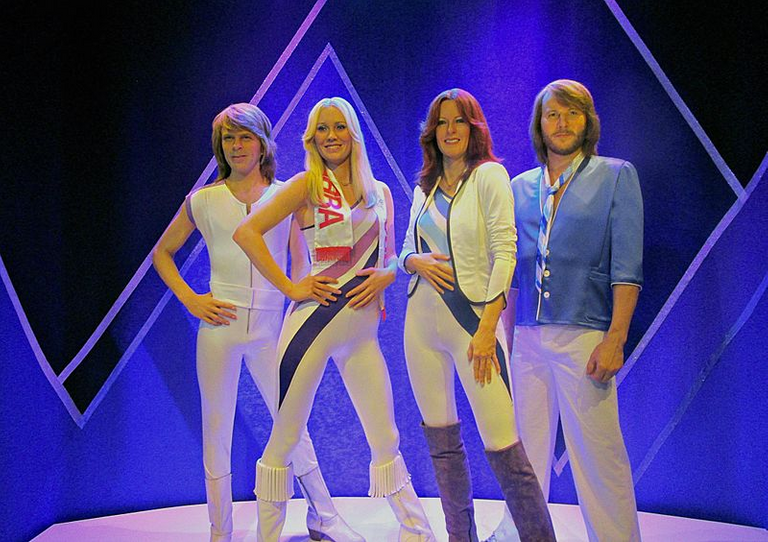 Source
And it is true that people are still talking about this musical group because it has been 40 years since they left the stage. 40 years is twice as old as I am.
But it seems that time has not been a factor against ABBA, and they look like a timeless group. They seem to be like a fine bottle of wine that gets better with every year.
With the return of ABBA the group has put themselves on the top of the UK music charts with their new album called "Voyage", for this group to be positioned in the top spots that are being occupied by artists like Ed Sheeran or Adele, speaks very well of them.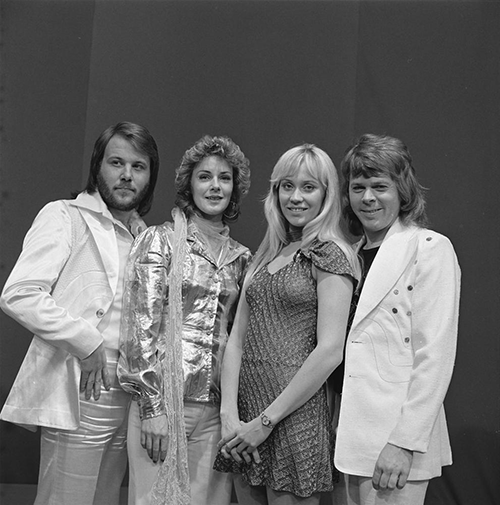 Source
The group's album has dethroned Ed Sheeran and his most recent hit (=) as the fastest selling album.
ABBA's comeback has not gone badly for them as they have already sold 204,000 copies of the album in its first week.
I find it interesting to think how a group that has been out for so long can come back and be such a success. It makes me wonder who is listening to ABBA? It's forty years and father time has taken away many of their old listeners.
Do Millennials listen to ABBA?
Well anyway ABBA's music is always enjoyable and endearing, even I who am a rock and metal lover, have the guilty pleasure of listening to ABBA, it's my secret but don't tell anyone.
Translated with www.DeepL.com/Translator (free version)

El regreso Increible del Super grupo Abba
¿Acaso los Milennial escuchan a ABBA?
ABBA es de esos grupos musicales que son entrañables, recuerdo que cuando era pequeño mi mamá tenia un disco de ABBA que solía poner regularmente cuando ella estaba en casa.
Y aunque las canciones de ABBA son bastante femeninas, este grupo siempre me llamó la atención. Creo que mi canción favorita de ellos es "Chiquitita" esta canción me trae recuerdos de mi mamá.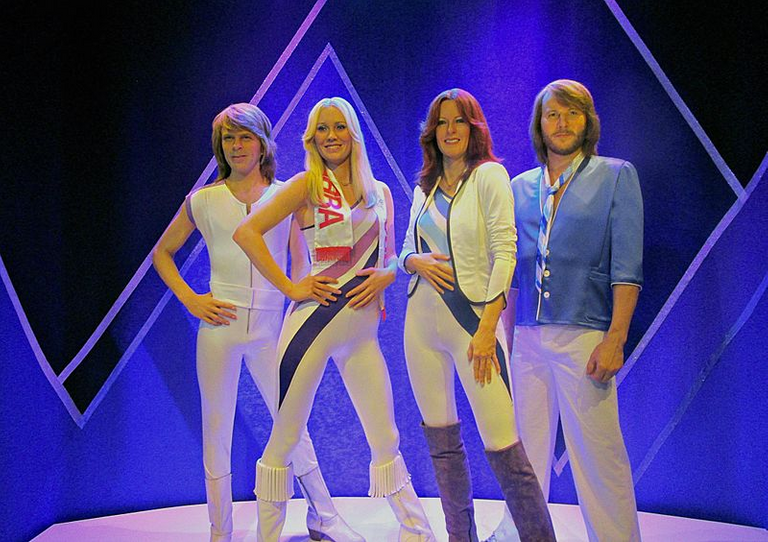 Source
Y es que es una verdad que aun se siga hablando de este grupo musical pues ya son 40 años que este grupo se había distanciado de los escenarios. 40 años es el doble de la edad que tengo.
Pero parece que el tiempo no ha sido un factor en contra de ABBA, y luce como un grupo atemporal. Parecen ser como una buena botella de vino que se ponen mejor con cada año.
Con el regreso de ABBA el grupo se ha puesto en los primeros puestos de los ranking de música del Reino Unido con su nuevo álbum llamado "Voyage", que este grupo se posicione en los primeros puestos que están ocupando artistas como Ed Sheeran o Adele, habla muy bien de ellos.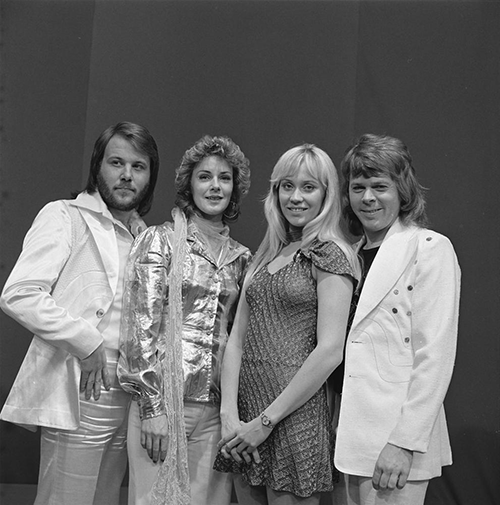 Source
El album del grupo ha destronado a Ed Sheeran y su más reciente exito (=) como el album que más rapido se ha vendido.
Es que con este regreso no les ha ido nada mal a ABBA pues en esta primera semana ya han vendido 204,000 copias del disco.
Me resulta interesante pensar como un grupo que ha estado en fuera tanto tiempo regresa y es todo un éxito. Me hace que me pregunte ¿Quienes son los que están escuhando a ABBA? Son cuarenta años y el padre tiempo se ha llevado a muchos de sus antiguos oyentes.
¿Acaso los Milennial escuchan a ABBA?
Bueno como sea la musica de ABBA siempre es disfrutable y entrañable, incluso yo que soy amante del rock y del metal, tengo el gusto culposo de oir a ABBA, es mi secreto pero no le digan a nadie.
---
---