There is no time to waste...
There are 1000 million things happening at the same time right now... it's so overwhelming that the time to write this post is basically the only time I have to rest, relax and find my mind inside of what has happened already this year.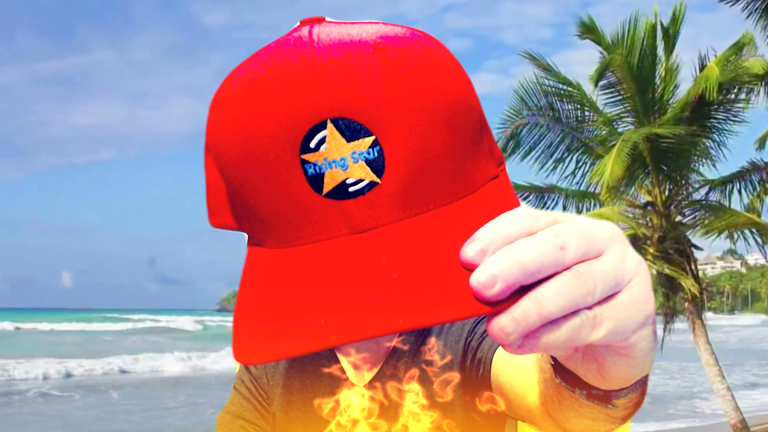 It did already a week ago, but only now do I get to show about it. Love the color and the quality. Super great... if you want one, check out how I got it here 😎, but in a 1 2 3 quick step, stake LIST, ask @thelogicaldude for a code, and order your merch from hivelist.store paying with HIVE or Hive-Engine tokens.
HIVE 🤘 rocking! 🚀
It's super cool to witness these moments because of the exposure and acknowledgment they represent. It's not victory... as this journey has hardly even begun. The community is constantly being tested openly, and contrary to when interacting with centralized organizations, it has the responsibility to decide and plan the future of its own.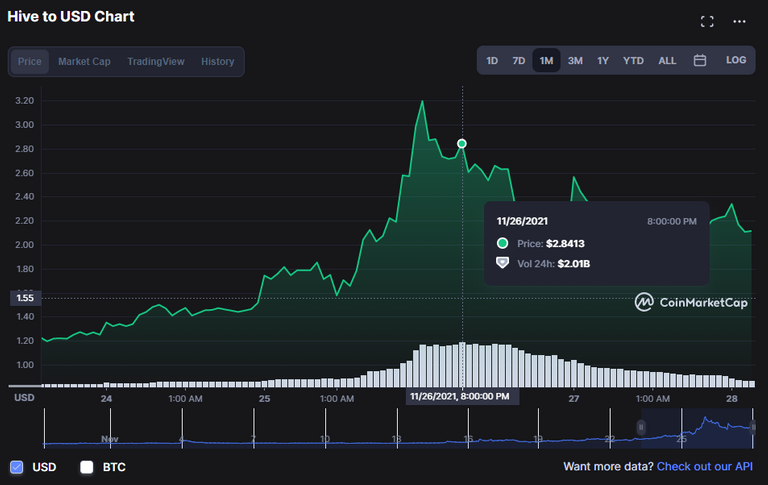 If you didn't notice, it even broke the 2 Billion dollar volume (24h) according to CoinMarketCap.
All-time highs are super exciting and cool to witness, but we all know what happens after them. There are no surprises... but what's important is the attention we get from external markets and other blockchains. It's invaluable what people using Upbit did... (where most of the volume came from). The current volume is still pretty high... so let's keep watching. And thanks Upbit!
Remember, your keys or not your money! 😎 Centralized Exchanges will eventually die... it's just a question of technology adoption. DEXes and liquidity pools will dominate.
DeFi is BOOMING everywhere!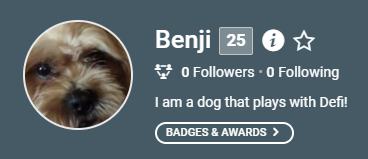 It's not surprising that everyone gets attracted to it. Huge APRs, no fees (on #HIVE), quick swaps, click, click, click, and done! Even my dog wishes to enter... I think I will create an account for him 🤣 Done! Welcome, @defibenji!
Maybe one day he will thank me.
Now, more seriously, have you been looking at DeFi options on Hive-Engine? For example, https://beeswap.dcity.io/bxt?distribution it's just a glimpse of the beginning of it. For more information about this specific project, read the whitepaper.
We are talking about crazy stuff... I mean, 2k APR stuff initially! 😱 Can you believe it!?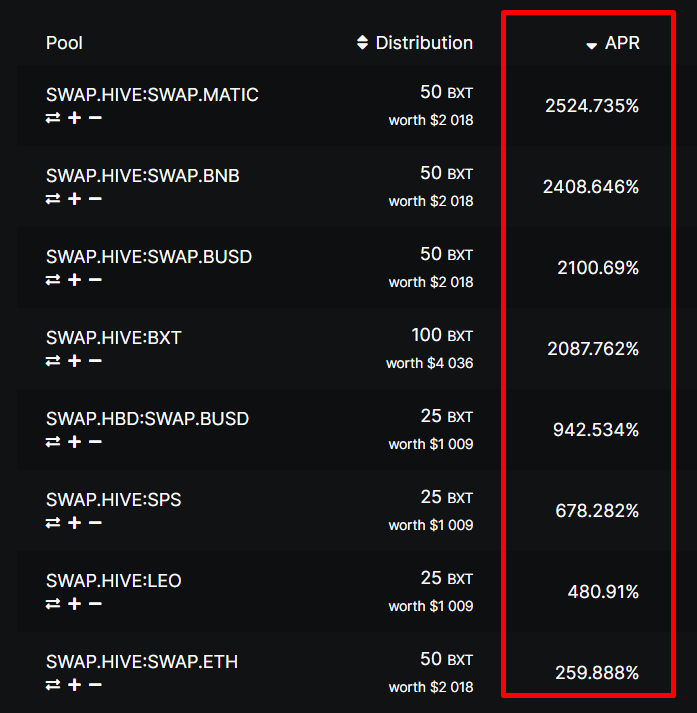 (had to use this picture from @dalz, posted on discord)

The evolution is far from over.
PSYBER X - THE NEXT LEVEL OF BLOCKCHAIN GAMING
Words from the creators themselves... @psyberx
I can't end this post without mentioning this one... the graphics look stunning already and besides all the features HIVE/Hive-Engine can provide already, it will be, for sure, a great game to star on HIVE. Supported by the LVL token, and quickly advancing on its development. Check more at their account.
I would encourage anyone starting on HIVE and seeking answers/help, to just drop a visit (comment) on the only Virtual Pub on HIVE. Every week, the Pub opens up for these gatherings (represented by the last post from the @atexoras.pub account).
In these gatherings, you can ask questions, tell what's on your mind, share news, or just read news from others visiting.
The Pub is getting support from the community and trying to provide as much as possible to its visitors without thinking about profits. Every donation or reward will be focused on improving the kind of help already provided and further enhancing the overall experience.
The end goal of the Pub is to become decentralized in its management. Being something many can use to help others.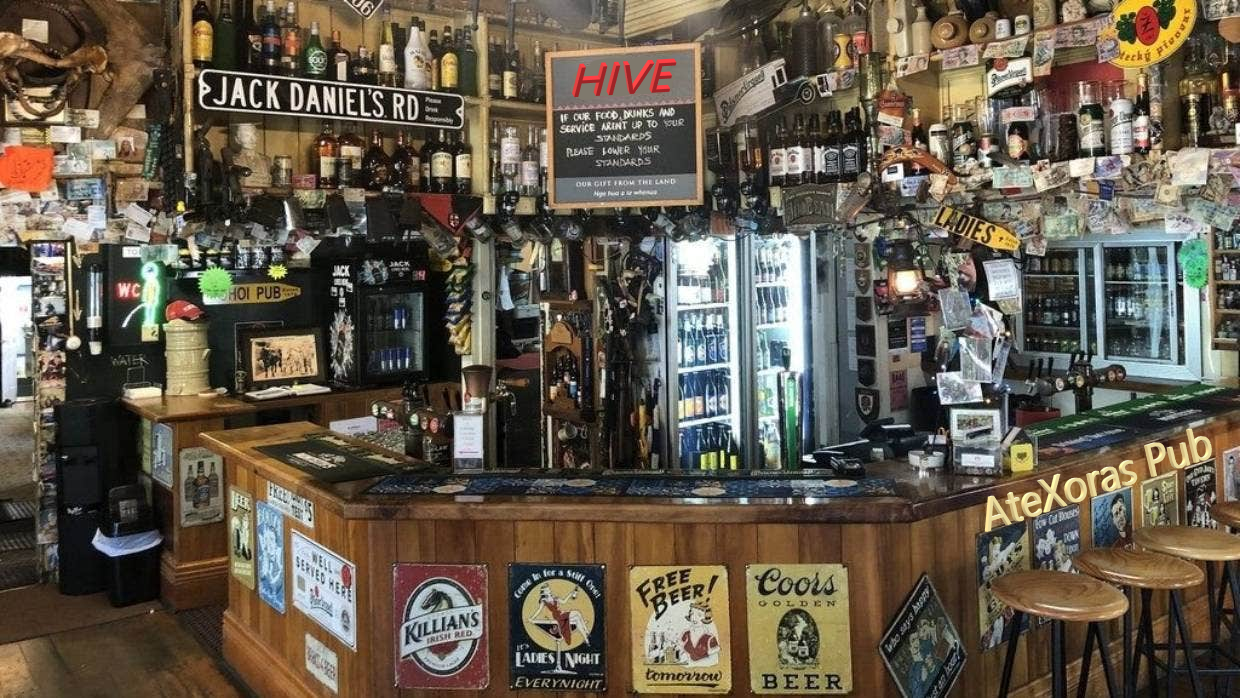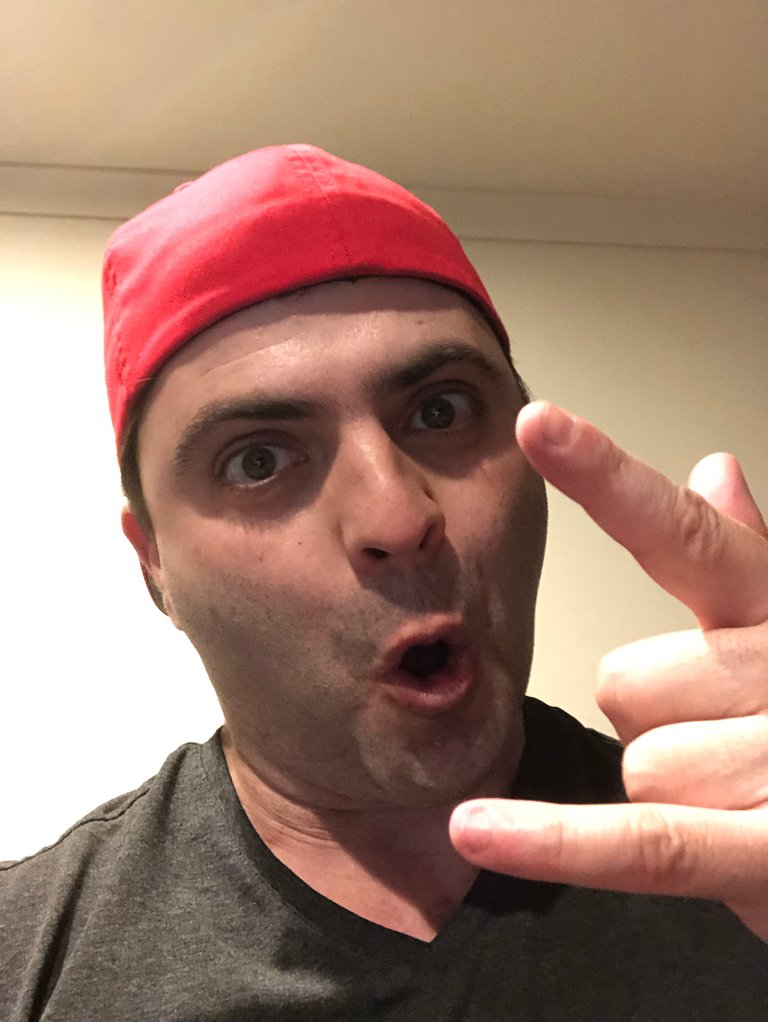 Any feedback on the initiative, let us know. We value human interaction.
Every gathering there is an #NFT being drawn between any visitors of that gathering. You can find more details in the "🎁 Active #Giveaways" section.
And every time you share a @splinterlands battle on the most recent gathering, you get eligible for the "End-of-the-year 2021 SPS Giveaway!".
The more gatherings you contribute with (at least one battle), the more chances you get to win at the end of the year draw.
For more information about the Pub, read out the Live Scratch Paper.
Best regards and HIVE on!
PS: crazy 😎 hat, this one, right? - Guess what! There is someone that already said it suits her better than me... 🙃 - will have to order a new one I guess. 🤣
---
🍀 For a great 💪 cause check this quick post about #tourettes 🤯 call for ⚡ action!
It will not take more than a few seconds of your time and potentially make many lives happier. Thank you for even considering reading it.
---
🖐️HIVE5's!
Have fun, good luck on all the gaming, and lots of teaching "how to play" to new players.
For #news about the #HIVE blockchain, and other stuff. I am following all users!
In addition, if you are looking for a nice place to either reach out, share or just have a great time, come along to @atexoras.pub gatherings. We welcome everyone on the HIVE blockchain.
👉 Vote for Witnesses
@forykw is running 😎 @atexoras.witness
Hive-Engine here (voting uses staked WORKERBEE)
Hive here (voting uses staked HIVE)
---
🐝 Hive Blockchain Games 🎮
| Year | Title | Post link (👆4+ℹ️nfo) |
| --- | --- | --- |
| 2021 | The ecosystem is expanding! | (credit @solymi) |
| 2020 | The power of having fun! | (credit @doze) |
---
💳 Cryptocurrency Cards
---
---