Costa Maya and Market Friday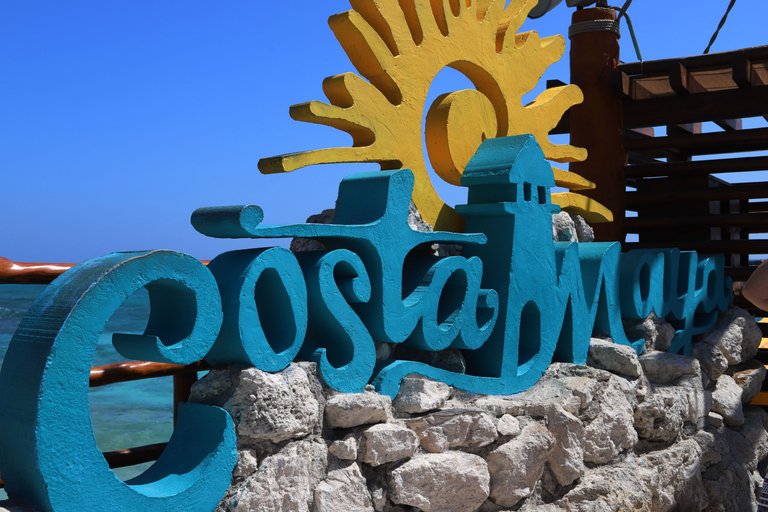 Located on the southern Yucatan peninsula, close to Belize, Costa Maya is the name of the port - the name of the town is Mahahual. Peaceful, Mahahual is a small fishing town. This is probably my fourth time coming here in the space of ten years. It has become so commercialized, mostly because of the cruising industry, which has obviously picked it up as a destination in recent years.
There are walls and walls of murals, all vibrant and colorful like this one. Everything about Mexico is colorful and happy! How can you help it? Look around you. Life is beautiful. There is plenty of shopping to be done right in the town square. First, we will watch the Danza de los Voladores. I have to wonder what it feels like to be one of them.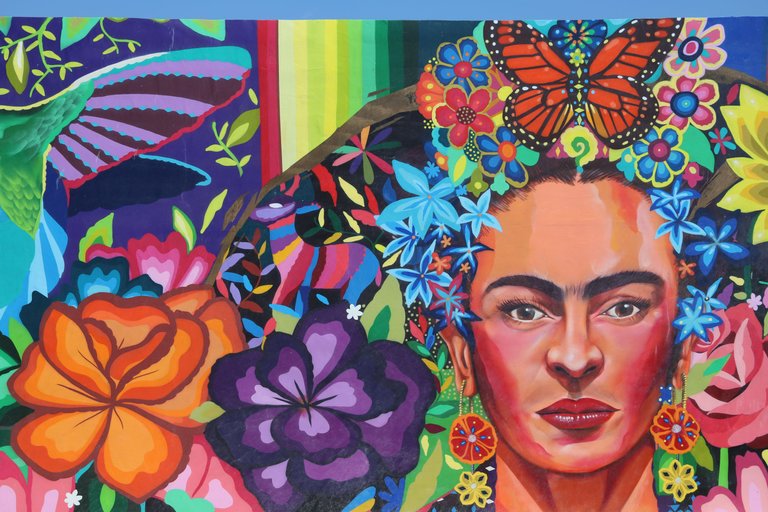 Today is #MarketFriday initiated by @dswigle (Denise, that's me!!) Join me as we share our markets across the globe. I always look forward to seeing what you send me! It is amazing to see the different markets and cultures of our friends here on Hive.
You must take the time to enjoy the beauty if you go there, otherwise, you have wasted your time. Look out into the sea, the water is turquoise, the rhythmic beating of the waves against the rocks keeps you mesmerized. The white caps tell me that today would be a good day to walk along the shoreline and pick up some seashells. I had booked a catamaran for our little group, but due to high winds, it got canceled. Tomorrow is another day.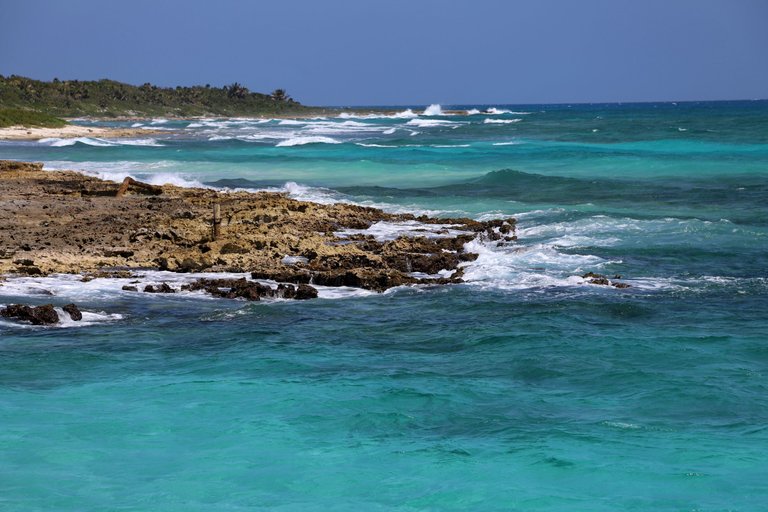 There is a free pool in the middle of town that many people seem to take advantage of. It serves drinks and snacks. Read Nachos! I came for the cultural experience. Each time I see this ritual, I try to imagine what it feels like to perform this as a ritual. Does it feel touristy for them or does it go deeper? There is a series of acts regularly repeated in a
very precise manner. To me, almost like a religious ceremony like Baptism or any other sacrament. It definitely feels in that realm, with the four dancers climbing the pole to the ropes and the one man climbing the pole and sitting on top, playing the same tune as the dancers spin.



The Danza de los Voladores The original significance of the Danza de los Voladores was, like many other Mesoamerican rituals, connected with fertility, corn, and the harvest. According to the Totonac myth, the Danza de Los Voladores originated as a way to appease the gods and end a severe drought. This theory perhaps explains why the ritual is most closely associated with rain and solar gods such as Tlazotlteotl, Xipe, and Totec, as well as notable solar events such as the Spring Equinox. More details are found here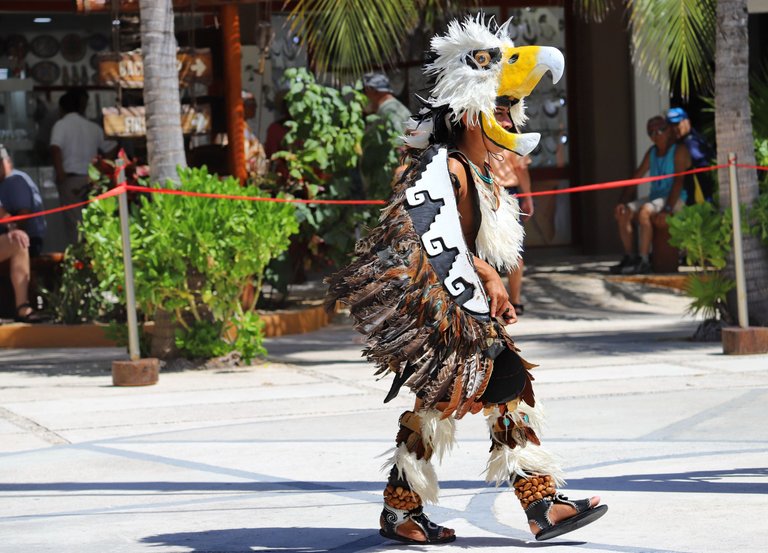 It is mesmerizing to watch these men, swinging and, spinning, all the while. you cannot keep your eyes off of them. Their attire is made of feathers, their wings stretching out and flapping, in a synchronized dance.
To be fair, this video was taken in Talum, which is about 225 km north of Costa Maya. It is the same dance, but, all of the videos were not set properly for the white balance. So, I used this one instead to give you an idea of what it was like. Enjoy!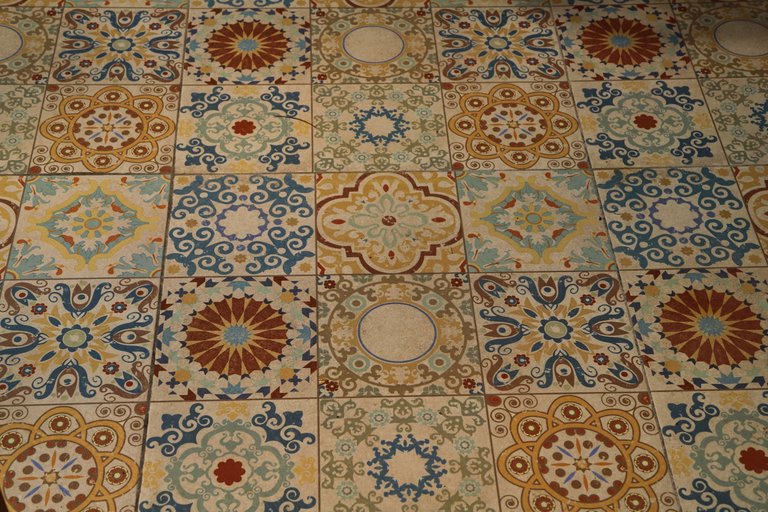 Tiles! If you want to tile, this is the place to come. Well, anyplace in Mexico for that matter! The tile is wonderful although, I shipped some from Holland and Belgium when I lived in Europe. They made it back to the states long before I did.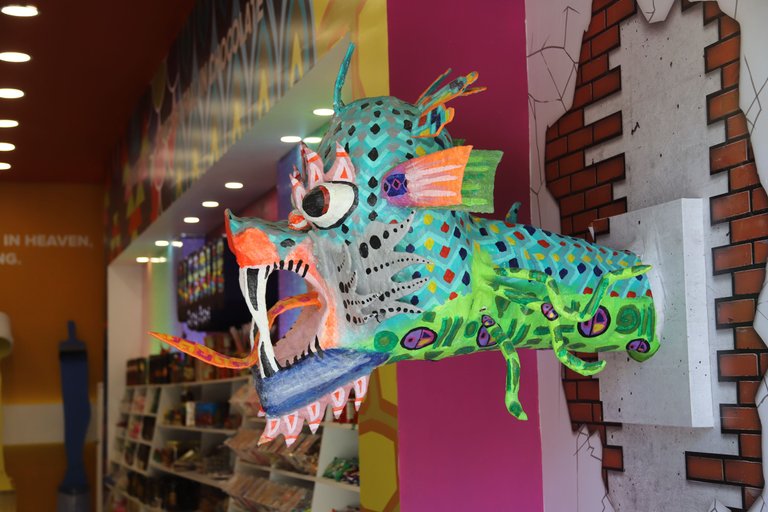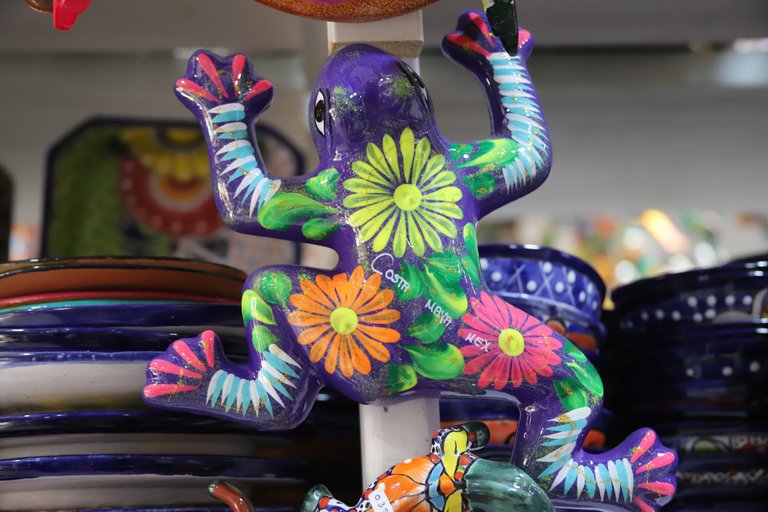 Please leave the link to your post here so it can easily be found by others. It helps you and me to have them in one place. Where else can you take such a quick trip around the globe? Thank you so much for joining us!! ❤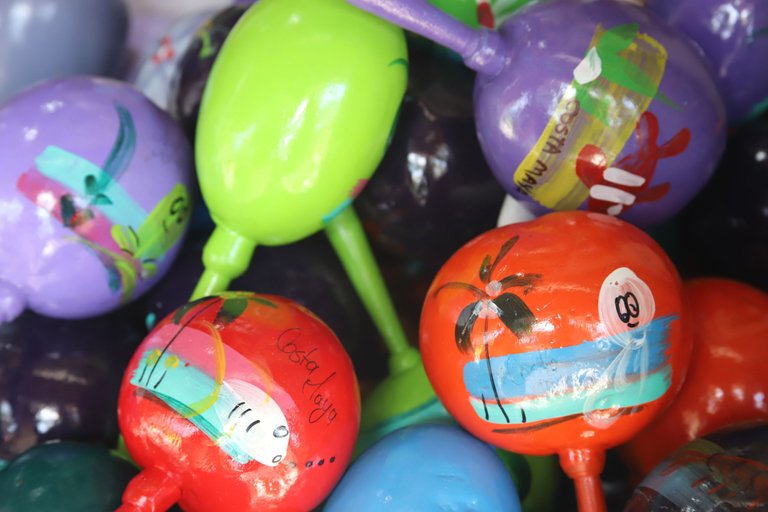 And just like that, this post is done. I hope you had a good time and learned a little something new. As always, I want to thank you for taking the time to visit, and just remember, #MarketFriday loves you! Thank you for supporting the challenge! Have a most fabulous day! Cheers!!
As always, there must be flowers to color my world. #alwaysaflower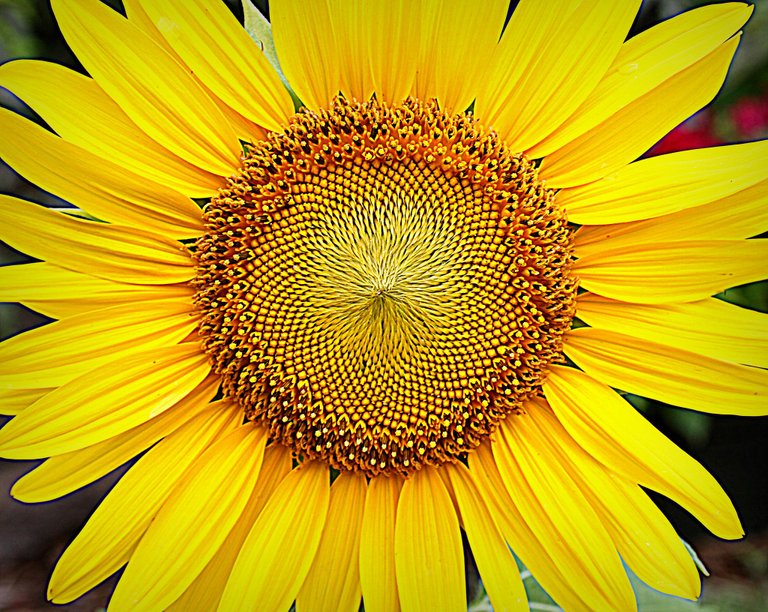 I think I am all Mexico'ed out. Let's see...t-shirts, check! hot sauce, check! vanilla, times 3 Check! jewelry, fail! I forgot the jewelry!

---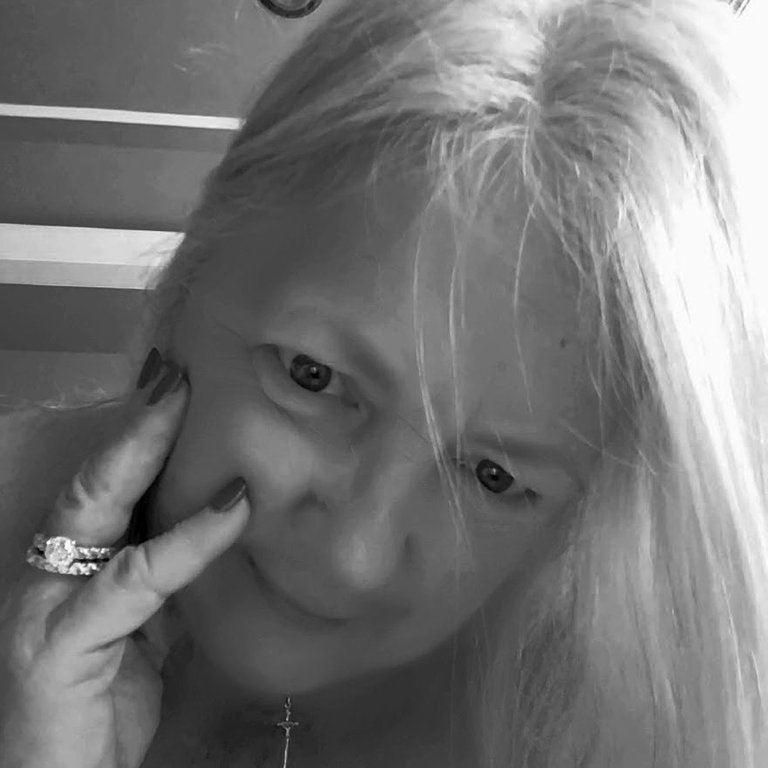 ---
Fridays are all about the #MarketFriday Challenge! Looking to take part in it? Here is how:
Rules of the Road to Join #MarketFriday!
Go to the market, or anywhere that you pay money for a service.
Take pictures! Be creative!
Tell us a little bit about the market or the event. What brought you there? What did you buy? How much did it cost? Was it expensive? Did it go up or down? I need something other than 50 pictures of the market.
Post the pictures Of course, you should tell a little bit about the ones you post
Use the MarketFriday Community Platform to post (#hive-196308) This is not required, but appreciated.
PLEASE Drop the link into the MarketFriday comment section so I can find it!!
Following me and reblogging the post would be appreciated, but not a rule, more vision for more views on the #MarketFriday posts!
**7. You must put #MarketFriday by @dswigle somewhere on your post. **
As always, please remember! #MarketFriday loves you!

#TeamUSA is a growing community of quality-content people from the United States or those living here. Check us out on Discord!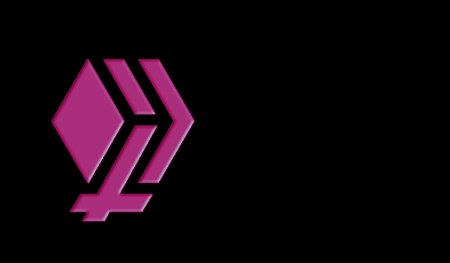 ---
---