A Relaxing Day!

Hello Hivers! I know all of you are excited cause of hive pumping. When you knew this day would come, why did you hold hbd and not hive?
We all sometimes feel tired and need some relaxation. When was the last time you took time out of your busy schedule for yourself?
Today, I will share with you a relaxing place I visited recently. My friend (A) and I decided to meet on Sunday. Usually, he picks the place and food for me. I knew the existence of a place in my area as I heard a lot about it. So, I learned the direction from another friend (B). When my friend (A) came to meet me, I just told him to drive. He didn't knew which type of place we were heading to, just like you. :)
From Johar (an area in Karachi) we drive towards Habib university and on our next turn, we reached near a red zone area of airport society. Ya, I have been near red zones before, we just have no video recording policy but we can still take pictures in some places (as publishing permission).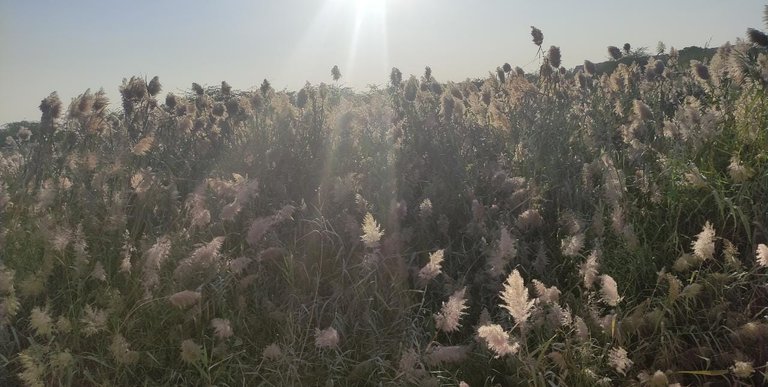 We were sitting on a bench and this was our back view. It was a too relaxing sound, these plants were making. It was windy out there. I can't even express in my words the proper description of the music we were hearing from these plants nor do I know its name or type xD.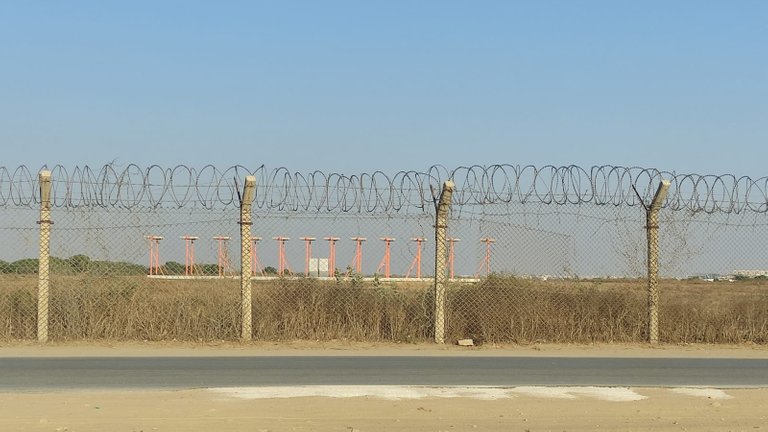 This was our front view. YUP, it's a freaking airport runaway. Airports have more than one runways and some of them can be located in such places. As you can see the runway was too near to the place we were sitting so every five-fifteen minutes airplanes landed on the runway just above our heads and they were looking damn big.
The music from plants, planes above our heads, and no people around. Words are not enough to explain the relaxing environment of that place. I will visit it more often now, especially with my dad and my niece. She would be overjoyed by seeing planes (she is 3 years old).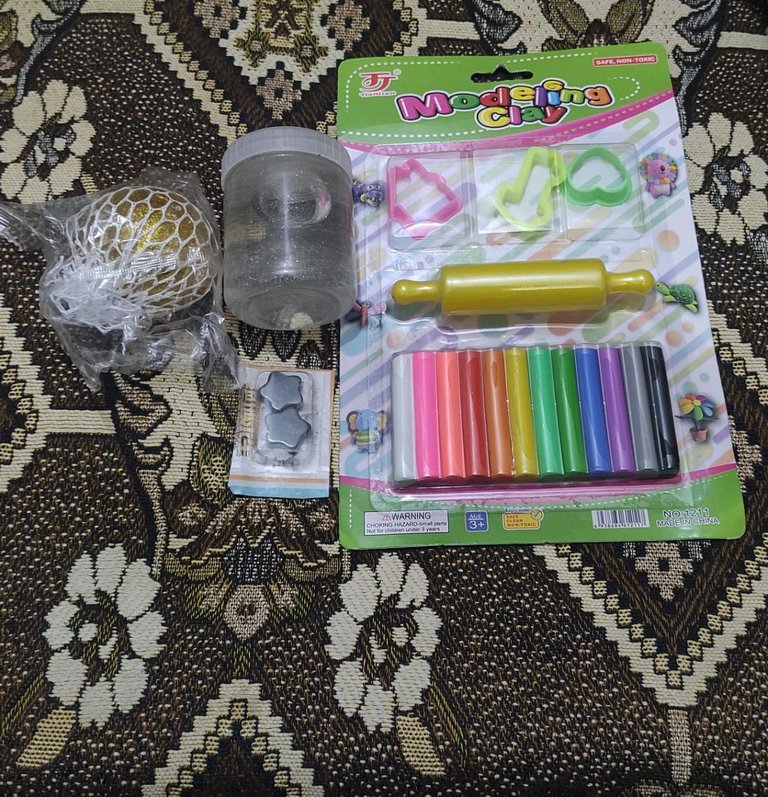 I was missing her there so on the way back, I bought some toys for her. It was not much but considering it was the first slime she placed with, she kept playing with it. The yellow ball you see was more played by her mom and me, cause when you squeeze it, many tiny balls came out.
My whole day from waking up to sleep was too relaxing. I felt my body inhaling fresh air (just a feeling, expression). My spirit was alive and I was too joyed that day!
When was the last time you went to such a relaxing place? Where was its location and how was your experience? Let me know in the comments!

Wanna read more?
Know more about me through my fictional writing. The best thing in my The Ultimate Shopping Blog is:
He: Transport?
Me: Bike..... It's convenient to go anywhere and I have a strong desire for the bike.
Edited (on 26 May, next morning after posting): If you r reading this, My dad just bought me a bike. After 10 freaking years of wait finally.....
Now it is forever stored in blockchain that I got my first bike on 26 May 2022. :)

Wanna vote for dlmmqb's posts? Never miss a post by setting up an autovote with Hive.Vote.

Consider Supporting me by using my referral links:
Release your inner Rock Star with RisingStar! #playforfree #play2earn


A new era of card battle games, Try Splinterlands! #play2earn


Put your idle Splinterlands cards to auto-renting with Splex.GG! #automation


Become a Digital farmer with dcrops and grow your own NFTs! #play2earn


---
---