Wishful Trip in 2023 (LOH #116)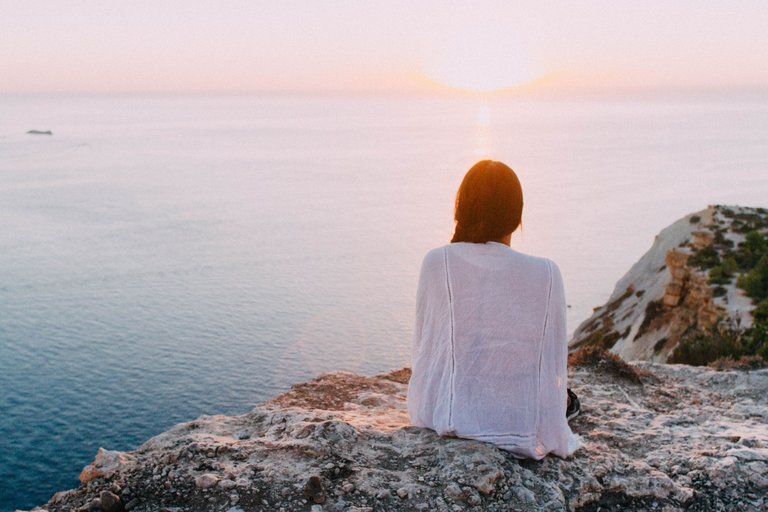 Photo by Riccardo on Pexels
Traveling is a luxury I cannot afford yet. Last year, the farthest I have been was a 40-minute drive beach resort. At the beginning of 2023, I visited General Santos City which is around 4 to 5-hour drive, but it was to attend a wedding ceremony, not really a vacation. When I think about it, I feel like I am missing so much for not being able to travel. Honestly, it creates a little pinch in the heart. Witnessing different structures, tasting new food, enjoying famous tourist spots, and understanding foreign cultures are great experiences that open us up to the rest of the world. Because of that, it has become my wish to travel far whenever I could. When time, money, and health are not of concern, I will definitely travel outside of Mindanao, even outside of the Philippines!
However, let's say the odds favored my plans and I will finally go on a trip this year, I certainly do not have to think that much and that long. I already have a place in mind even before reading the question for this week's prompt,
If you are to take a trip this year to another place or country that you've never been to before, where would you go and what will you be doing there?
and that place is BALI, INDONESIA!
I could look you in the eye and see that I don't need to explain much about my choice. One should not miss Bali when traveling in Southeast Asia! This gem of a place is blessed with almost all kinds of natural beauty from admirable beaches, gloriously flowing waterfalls, scenic rivers, sacred temples, and more! The travel vlogs and blogs that I most enjoy are those featuring Bali.
That is the obvious and understandable reason, but I actually have another reason for choosing the place. Valve, a gaming corporation, has already announced that one of the biggest Dota 2 tournaments this year will be hosted in Bali. How convenient! That is hitting two birds with one stone. Since I started playing Dota 2 in 2011, I've always wanted to experience being physically present, watching the games in person, and cheering with the crowd for my favorite team. Gaming has been a big part of my life, so this means a lot to me.
Now, since part of the question asks what I will be doing there, please allow me to answer it by writing a snippet of a journal entry as if my trip already happened. This is my way of manifesting it. Who knows, right? I might come across this post again someday and realize that I attracted everything I wrote here.
Here goes…
---
July 13, 2023
I could not still fathom that my feet are stepping on land 2,500 kilometers away from my hometown. Oh, Bali! Finally, I am in your marvelous territory. Everything went smoothly during the flight, thank God. We rested a little bit in the hotel, changed, ate some delicious local Bali food, and headed out to witness the Bali Major!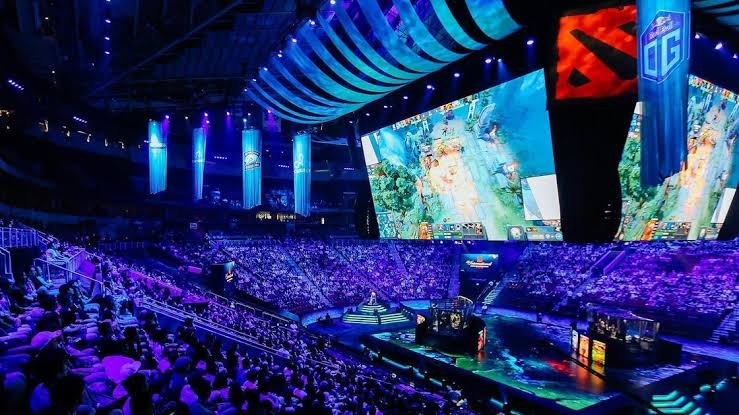 Photo from nur.kz
The queue to the entrance was long, but the waiting was worth it when I pushed myself forward to the purple-lighted Dome. Thousands of people were all over the place, some holding handwritten signs or electronic screens to cheer for their favorite team or player. We were seated on the right wing and bought a big box of popcorn. Popcorn really tastes better when you are watching Dota 2 games. Between matches, we explored the rest of the place and asked to have selfies with the players and celebrities we met. Lots of them were generous enough to give us a bit of their time.
On the final day of the tournament, more people flooded the area. Good thing we already bought some merchandise from the "Secret Shop". I got a Dota 2 shirt and a cute Rylai stuff toy. Ding got Juggernaut's keychain sword. Back inside, the final games were intense! I often found myself on the edge of my seat, prepared to jump and shout. I am so happy I got to see it personally. When the Major ended, we took our time to take more photos with the pros. Finally, we got back to the hotel and prepared for the second part of our Bali trip --- relaxing in the best spots in Bali.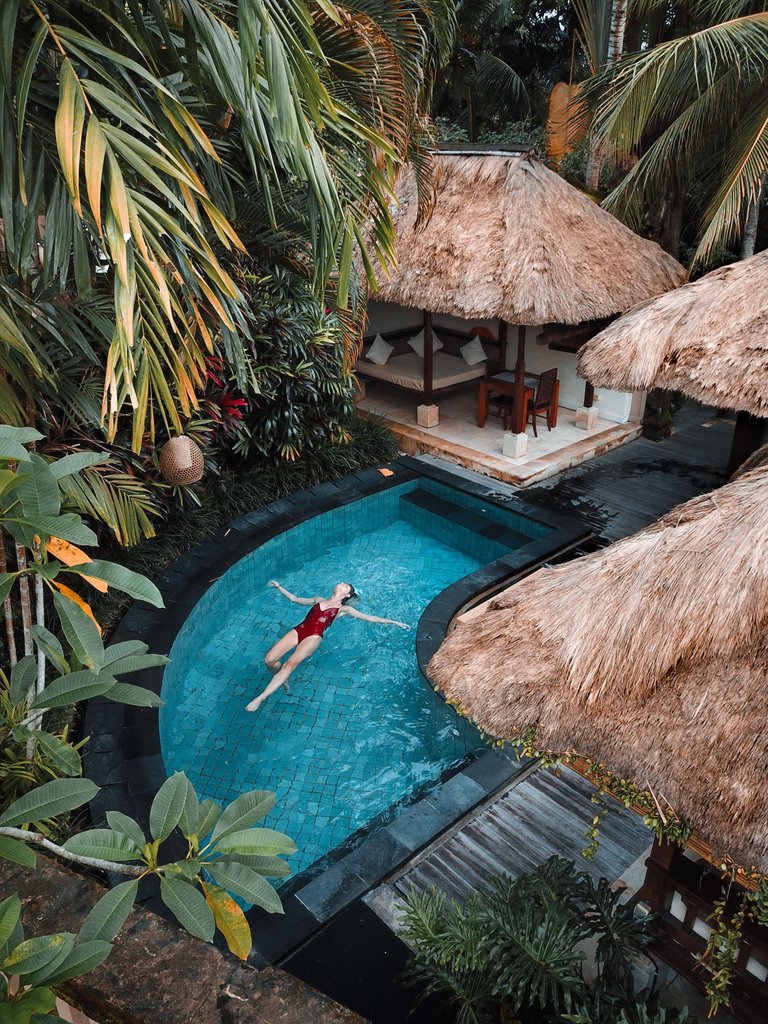 Photo by Michael Block on Pexels
There are too many good places to visit in Bali, but we know we can't reach them all in just three days, so we chose to stay in Uluwatu. On July 10, we rented a magnificent jungle villa. We had a private pool surrounded by rich green scenery. It was the most delicious breakfast in the pool I have experienced!
We rented a motorbike and rode to Sundays Beach Club. Since it is summer, there were lots of people. That was my first time going to a beach that crowded, but I definitely enjoyed it still. We sat on huge bean bags under cream-colored umbrellas. I also had time to read a couple pages from my new Haruki Murakami book.

Photo from Sundays Beach Club page
In the afternoon, we dipped in the water and strolled on the shoreline. Live music helped set the mood in the evening as we sat around the beach bonfire. We've met and talked to some people. There is really something you'll learn from strangers.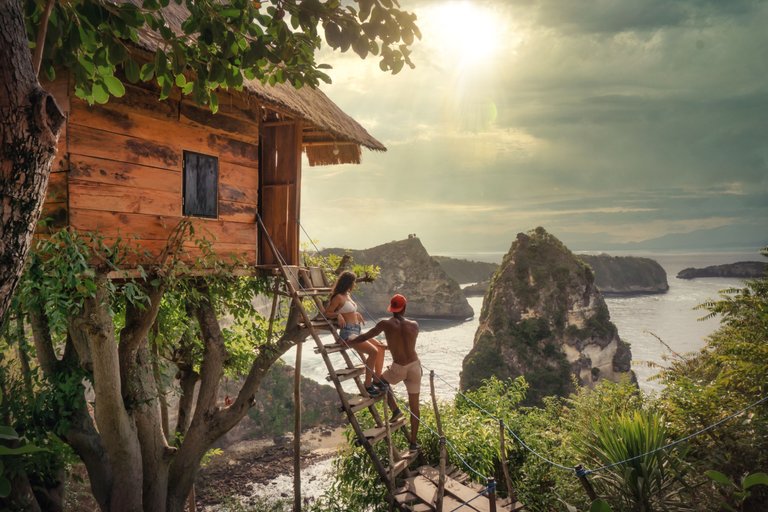 Photo by Darren Lawrence on Pexels
On July 11, we availed the Nusa Penida tour. It was a day full of adventure! The marine life in Crystal Bay is tremendously rich. We went snorkeling and swimming in the crystal clear waters. We also dropped by Manta Bay and Wall Bay.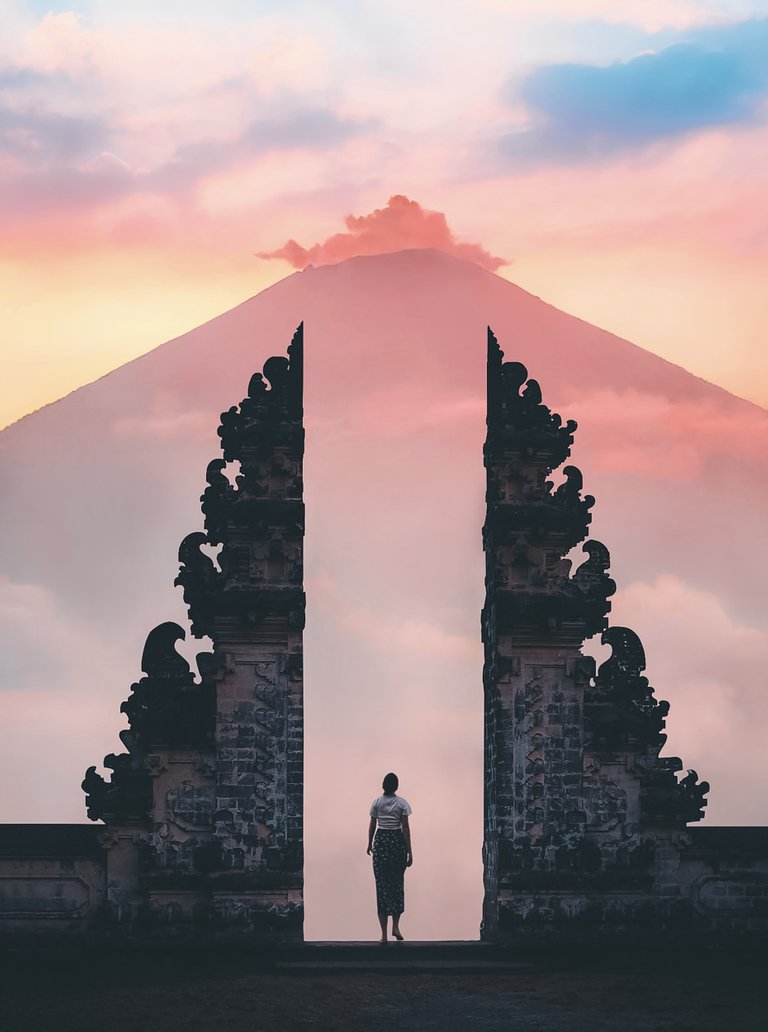 Photo by Stijn Dijkstra on Pexels
On our last day in Bali, 12th of July, 2023, we wanted to visit the most famous places in Bali on Instagram, so we availed the Bali Instagram tour. We swung in the middle of the jungle. We also took great photos in the mesmerizing Lempuyang Temple. It was so relaxing to feed the fish in the Tirta Gangga water palace. Even the simplest thing feels magical in Bali.
I could never get enough of this place. I'm sure to be back again someday. Now, we are fully packed and ready to go to the airport. I'll be coming home with a heart full of thirst for living and adventure. Traveling has been good for my soul.
---
That is my dream trip. Will I be able to make this come true? I hope so! A manifestation thingy like writing what I want might help, but in the end, it will always be up to me and my decisions. I know you got you own dream trip too. Know that I am rooting for you too as I am rooting for myself. May we travel far and travel safely!
---
---