Cosplay Festival in my town
Yesterday there was a very nice event, especially if you like Japanese manga and anime. In fact, it was the second edition of the cosplay festival, in which many young people arrived in the city square, dressed up as characters and protagonists from Japanese comics, attracting a large crowd of curious people and lovers of the sector.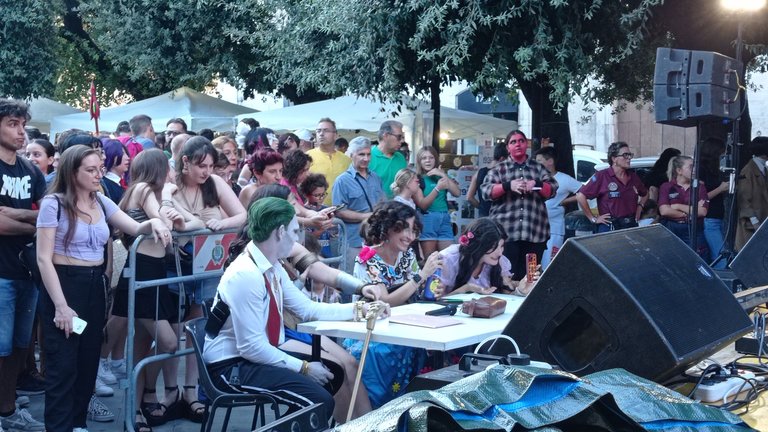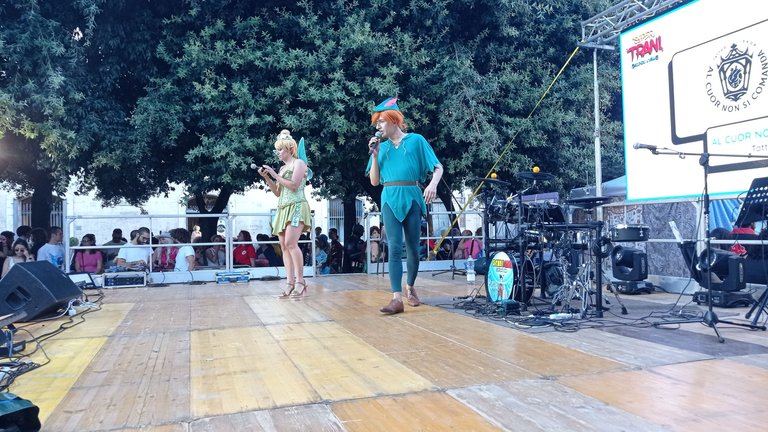 Cosplayers are enthusiasts who love dressing up as their favorite characters, and for the first time I witnessed a cosplay competition: each artist goes on stage and performs a small script taken from the anime or manga, or sings or dances or whatever that leads back to the chosen character. Among the cosplay lately there are also many Marvel and DC lovers, for this reason my son was very attracted to the event: he spotted some characters such as Thor, Spiderman and Batman.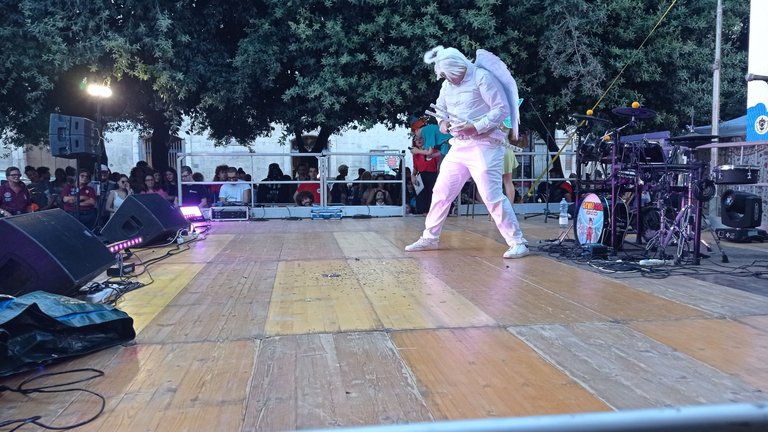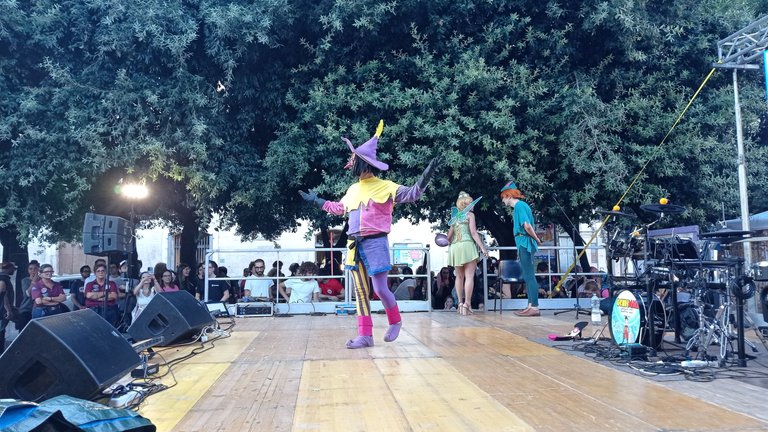 On the other hand, I really appreciated Darth Vader and Obi-Wan Kenobi who performed in a fight with lightsabers and then improvised as pop music dancers. The message was obviously anti-war and pro-peace.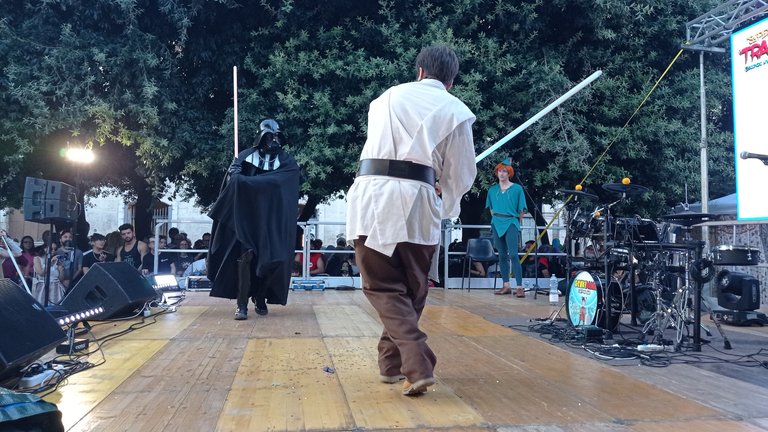 There were many characters that I saw walking here and there: Hagrid with his lantern, Goku, Alice's crazy hat, and many others. A beautiful carefree afternoon, in preparation for the great event that my family and I will attend in Rome in the first days of October!
ITA
Ieri c'è stato un evento molto bello, soprattutto se ti piacciono i manga e gli anime giapponesi. Infatti è stata la seconda edizione del festival dei cosplay, in cui moltissimi ragazzi sono giunti nella piazza della città, travestiti da personaggi e protagonisti dei fumetti giapponesi, richiamando una gran fulla di curiosi e di amanti del settore.
I cosplay sono appunto appassionati che adorano vestirsi dei loro personaggi preferiti, e per la prima volta ho assistito ad una competizione cosplay: ogni artista sale sul palco ed esegue una piccola sceneggiatura tratta dall'anime o manga, oppure canta o balla o qualsiasi altri cosa che riconduca al personaggio scelto. Tra i cosplay ultimamente ci sono anche moltissimi amanti della Marvel e DC, per questo motivo mio figlio era molto attratto dall'evento: ha scorto infatti alcuni personaggi come Thor, Spiderman e Batman.
Io invece ho molto apprezzato Darth Vader e Obi-Wan Kenobi che si sono esibiti in uno scontro con le spade laser e successivamente si sono improvvisati ballerini di musica pop. Il messaggio era ovviamente contro la guerra e a favore della pace.
Tanti sono stati i personaggi che ho visto passeggiare qua e là: Hagrid con la sua lanterna, Goku, il cappello matto di Alice, e tanti altri. Un bel pomeriggio spensierato, in preparazione al grande evento che io e la mia famiglia assistermo a Roma nei primi giorni di ottobre!
---
---