Cool Pool and Ecency / Dreemport Meetup - my Friday
Today was finally the day and for the first time we could go into the new pool. The old one was destroyed by hail and in the course of this week we built the new pool (post about it will follow as soon as I have sorted the 100,000 photos).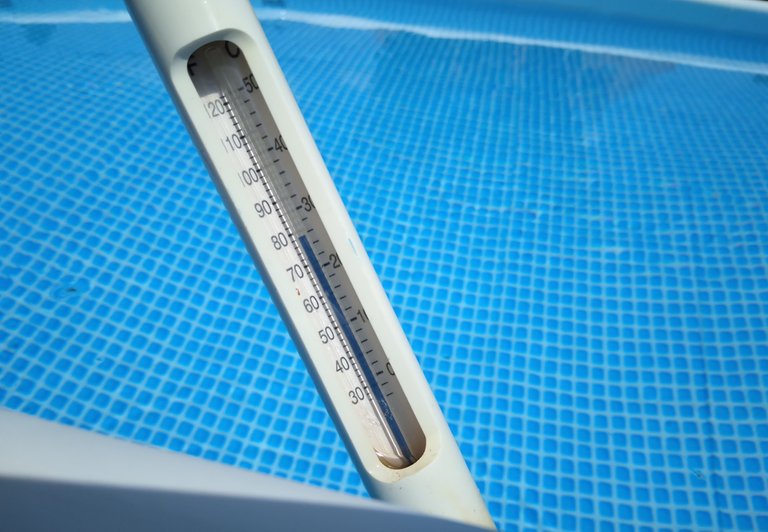 Then, of course, it takes one or two days for 18,000 liters of water to warm up and this afternoon it finaly reached a comfortable temperature! Yipppiiieeee! It is just so fine!
The cooling down in the water was perfect, because so I was fresh and cheerful to take part in the Ecency / Dreemport Voice Meetup.
Dreemport, the community around @dreemsteem "Dreemy" holds yes every month a 3 week challenge and for July I'm so looking forward to it, because Dreemport and Ecency go these 3 weeks together!
Here is the post explaining the first week of the Dreemport Challenge:
https://ecency.com/hive-125125/@dreemsteem/on-your-mark-dreemers-july
Anyone can participate! To be part of it you have to sign up in Dreemport's post with a comment about it. After you commented, the first task will be to take a screenshot of your own Ecency points next Monday , write a post about this and some more things - see instructions within the post.
Then you will have to submit your post to Dreemport Site:
https://staging.dreemport.com/login
This is an independent cross-platform site, you can find more information here:
https://ecency.com/hive-150329/@dreemport/how-do-i-use-dreemport-its-easy-
It may sound insanely complicated, but it's not at all once you get into it. I am rarely, but from time to time, if my time allows me, active on Dreemport and I have met there a lot of very nice people.
The simple fact of doing a challenge together over 3 weeks connects with each other and so it is easy to make new contacts. In addition, Dreemie's friendly nature is reflected in the entire Dreemport community.
I am even more pleased that two friendly and lovable communities will meet and get to know each other here. So off you go to this post and sign up with a comment!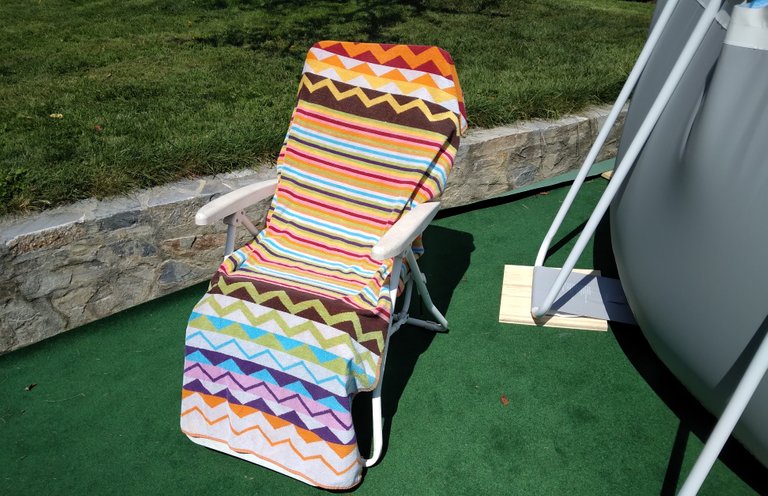 ---
---
DEUTSCH / GERMAN
Cool Pool und Ecency Meetup - mein Freitag
Heute war es endlich so weit und zum ersten mal konnten wir in den neuen Pool. Der alte wurde ja vom Hagel zerstört und im Laufe dieser Woche haben wir den neuen Pool aufgebaut (Post darüber folgt, sobald ich die 100.000 Fotos sortiert habe)
Dann dauert es natürlich, bis 18.000 Liter Wasser sich erwärmen und heute Nachmittag war es dann so weit! Jipppiiieeee! Es ist einfach so fein!
Die Abkühlung im Wasser war auch sehr gut, denn so konnte ich dann frisch und munter am Ecency / Dreemport Voice Meetup teilnehmen.
Dreemport, die Community rund um @dreemsteem "Dreemy" hält ja jeden Monat eine 3 wöchige Challenge ab und für den Juli freue ich mich so sehr darauf, denn Dreemport und Ecency gehen diese 3 Wochen gemeinsam!
Hier ist der Post, der die erste Woche der Dreemport Challenge erklärt:
https://ecency.com/hive-125125/@dreemsteem/on-your-mark-dreemers-july
Jeder kann teilnehmen! Um dabei zu sein muss man sich in Dreemies Posting mit einem Kommentar dazu anmelden. Die erste Aufgabe wird sein, am kommenden Montag einen Screenshot der eigenen Ecency Punkte zu machen dann darüber und manches mehr (siehe Anleitung), einen Post zu schreiben.
Dann übermittelt man diesen Post an Dreemport:
https://staging.dreemport.com/login
Dies ist eine unabhängige Plattform übergreifende Seite, mehr Informationen dazu findet ihr hier:
https://ecency.com/hive-150329/@dreemport/how-do-i-use-dreemport-its-easy-
Das klingt alles wahnsinnig kompliziert, ist es aber gar nicht, wenn man sich erst einmal darauf einlässt. Ich bin zwar eher selten, aber doch immer wieder, wenn es mir die Zeit erlaubt, auf Dreemport aktiv und ich habe dort wirklich schon sehr viele nette Leute kennengelernt.
Die simple Tatsache über 3 Wochen gemeinsam eine Challenge zu machen verbindet miteinander und so ist es einfach, neue Kontakte zu knüpfen. Dazu kommt Dreemies so freundliches Wesen, was sich in der gesamten Dreemport Community widerspiegelt.
Umso mehr freut es mich, dass sich hier zwei freundliche und liebenswerte Communities treffen und kennenlernen werden. Also los mit euch zu diesem Post und meldet euch mit einem Kommentar an!
5 Minuten nach Ende des Meetups kam hier ein sehr starker Sturm auf, wir sind nur noch schnell in den Garten gelaufen, um alles in Sicherheit zu bringen. Seitdem stürmt es stark. Aber immerhin ist es endlich kühler geworden nach der extremen Hitze dieses Tages.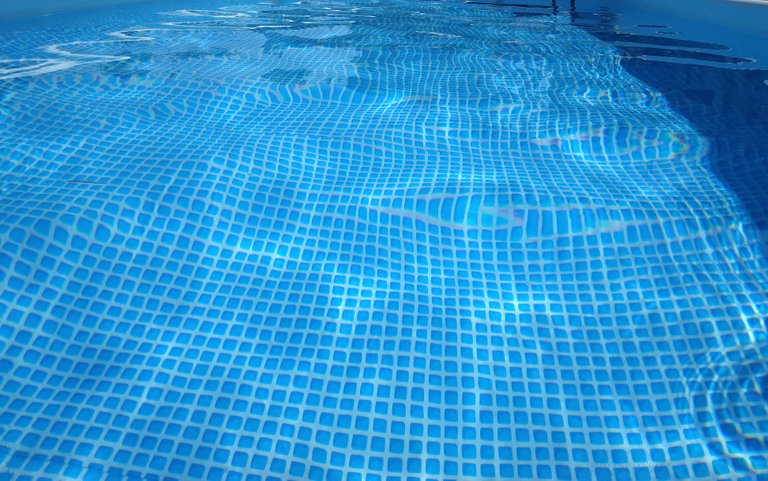 5 minutes after the end of the meetup a very strong storm came up here, we just quickly ran into the garden to bring everything to safety. Since then it has been storming hard. But at least it has finally become cooler after the extreme heat of this day.
Today is Share your Friday in the weekly schedule of the WeAreAlive Tribe, for details look at @alive.chat and this was my story what happend in my life this Friday July 1 2022
Maybe you ask yourself, why should I join this dreemport challenge? Well first of all to meet new people and have fun, but also because you can get a lot of DREEM token and other surprises when joining in :-)
photos by @beeber
mostly Translated with www.DeepL.com/Translator (free version)
---
---