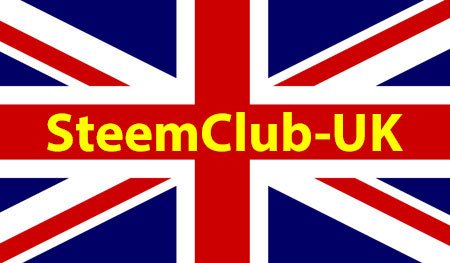 With a couple more hardforks under our belts, and the dust just about settling, it seems like a good time to take a raincheck on the number of active steemians in the UK.

The total of active UK Steemians now stands at 128 plus 7 expats. Still plenty of scope for improvement!

There will be a further swelling of the ranks as the list incorporates more newcomers to the platform that have joined 3Speak. @anarcotech will be supplying the full list of UK 3Speak video creators shortly. For the moment @jamesgoddard, @the.pigeon.post and @tommyrobinson have been added.

If you haven't checked out 3Speak yet do so. It is a great new steem based video platform for deplatformed creators and citizen journalists founded by UK steemians Dylan @anarcotech and Matt @starkerz...


---
Following on from the London meetup organised by @redrica last week, @molometer is organising another Steem Meetup next week in Cambridge. If you are in that part of the country do pop along...
---
In the meantime if you spot any active steemians in the UK that aren't on the list please do comment below or message me on Discord (Pennsif#9921).
If you know anyone in the UK who would like to join steem just let me know if you need a free instant account and it can be arranged.
And feel free to drop into witness @c0ff33a's Brits Discord server...
---
---
Active Steemians in England @ 25 August 2019 [128 + 7 expats]
London & the South East (45)
@adetorrent
,
@andy4475
,
@atomcollector
,
@basilmarples
,
@bleepcoin
,
@breadcentric
,
@chris-the-batman
,
@cryptogee
,
@donatello
,
@dougalporteous
,
@dronegraphica
,
@earthkind
,
@ezzy
,
@fleur
,
@gillianpearce
,
@hockney
,
@hopehuggs
,
@justyy
,
@kabir88
,
@kgakakillerg
,
@lloyddavis
,
@maneco64
,
@markangeltrueman
,
@mentalhealthguru
,
@molometer
,
@nakedverse
,
@nanzo-scoop
,
@nickyhavey
,
@nicolcron
,
@pjau
,
@rea
,
@redrica
,
@rod.crisafulli
,
@scalextrix
,
@sergiomendes
,
@simonjay
,
@slayerkm
,
@stav
,
@steevc
,
@stickchumpion
,
@stimp1024
,
@teodora
,
@ultravioletmag
,
@veritanuda
,
@winkandwoo
The Midlands (17)
@abh12345
,
@article61
,
@cryptofunk
,
@dickturpin
,
@howardblott
,
@jmehta
,
@knightswood
,
@martaesperanza
,
@maxrwolfe
,
@neopch
,
@opheliafu
,
@revisesociology
,
@rimicane
,
@shanibeer
,
@skaarl
,
@starkerz
,
@ura-soul
The South West (5)
@jimbobbill
,
@perceptualflaws
,
@sharpshot
,
@sunsethunter
,
@ukbitcoinmaster
The North (25)
@anarcotech
,
@artonmysleeve
,
@ashtv
,
@bingbabe
,
@calluna
,
@c0ff33a
,
@cryptocurator
,
@darrenclaxton
,
@ebookwriter
,
@ellenripley
,
@father2b
,
@gaby-crb
,
@goblinknackers
,
@lastravage
,
@mckeever
,
@mikefromtheuk
,
@pcste
,
@radicalpears
,
@raj808
,
@slobberchops
,
@someguy123
,
@stephenkendal
,
@stevenwood
,
@teamhumble
,
@vibeof100monkeys
Scotland (10)
@barge
,
@cadawg
,
@camuel
,
@epicdave
,
@fiftysixnorth
,
@johnkingwriter
,
@meesterboom
,
@natubat
,
@screwballpsyche
,
@weedeck93
Wales (15)
@cryptocariad
,
@elizabethharvey
,
@elliotjgardner
,
@louisthomas
,
@pennsif
,
@pumpkinsandcats
,
@stevejhuggett
,
@stevelivingston
,
@tenfromlen97
,
@theadmiral0
,
@theceltictraders
,
@theturtleproject
,
@timothyallen
,
@wales
,
@welshstacker
Northern Ireland (1)
@silverstackeruk
Somewhere in the UK... (9)
@jamesgoddard
,
@jonathanyoung
,
@lividseagulls
,
@raymondspeaks
,
@rmsbodybuilding
,
@surviveuk
,
@the.pigeon.post
,
@tommyrobinson
,
@tremendospercy
,
@ukprepper
Expats (7)
@cryptoandcoffee
(South Africa),
@dmcamera
(USA),
@livinguktaiwan
(Taiwan),
@minismallholding
(Australia),
@nathen007
(Thailand),
@seanreilly
(Russia),
@tggr
(Singapore)
---
---
[ flag image from pixabay.com ]