Life isn't easy for most Crypto projects right now. While many of the projects in the top 100 of Coin Market Cap are nothing more than roulette chips for short term gamblers to bet on, without a project nor a team to back them up... some real projects end up facing a premature death.
Today I woke up to the news that Narrative - called by many a "Steem Killer" - is already shutting down its doors.
Reading about it, it seemed like a good competitor and competition is always good in a Free Market. It forces competitors to step up their game. Narrative seemed like a good proposition, with a lot of clever ideas and mechanisms.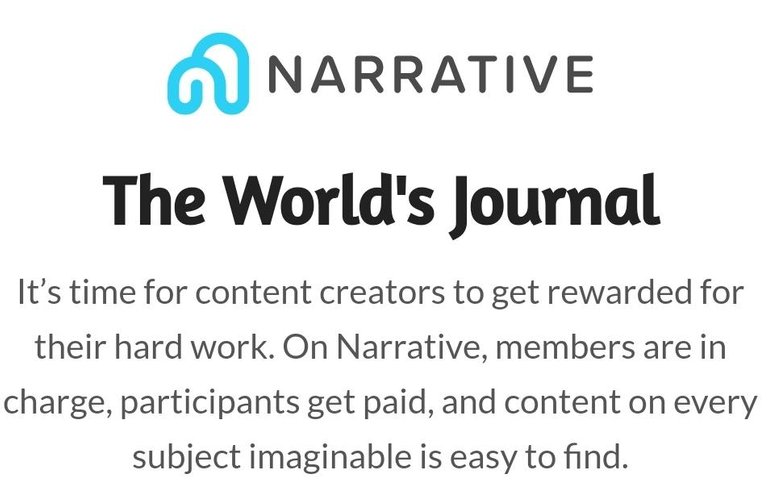 However, it was very short lived. I registered at the site, just to check it out, but I didn't even tried it... and now it seems pointless to do it, since it's closing down, leaving everyone who invested in the dust.
Meanwhile, Steem is still kicking and screaming but with some of the Top Witnesses doing nothing but damage to the platform, with their crazy ideas (Free Downvotes, a SPS Funding System which doesn't really fund anything, etc...), and other Witnesses working as hard as they possibly can to move us forward, I wonder if we'll face the same destiny. 🤔
I sure hope not, since I enjoy blogging on this site and I've met a lot of cool people along the way, some of whom even help me with my adventure of learning Russian (yeah, I mean you, @apnigrich and @singa - спасибо большое за помощь). 😊
I really hope the Top Witnesses get on the same page and start working together to make sure Steem is not going to be thrown under a bus.
But I also don't like to see the competition die without a fight. Without any platform to compete with, the incentives to improve are non-existent. And that's not good at all.
I've heard that Voice is getting ready to kick off a beta version... will it be the competitor that will force us to step up our game? I'm not too confident. In fact, I'm less confident in Voice than I was in Narrative... and that one is already history.
---