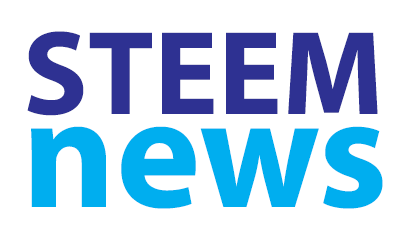 The history making continued on Steem today.
Binance and Huobi exchanges removed their proxy voting support for the Tron backed witnesses.
The Steem Community began a massive witness voting rally and managed to get six former witnesses back into the Top 20.
Another member of staff resigned from Steemit Inc.
---
STOP PRESS - STOP PRESS - STOP PRESS


A number of the top Steem witnesses have just finished a private meeting with Justin Sun and Eli Powell, hosted by Roy Liu from Tron.
There were about 18 witnesses present, including @fredrikaa, @starkerz, @cervantes, @someguy123, @followbtcnews, @roelandp, @themarkymark, @klye, @netuoso, @ausbitbank, @lukestokes, @aggroed, @liondani, @timcliff, @theycallmedan, @anomadsoul
A recording is available....
And also at...
This meeting had been brought forward by a day.
---
---
The Battle for the Top 20
Following the move yesterday by Steemit Inc / the Tron Foundation to install 20 new witnesses to reverse the stake freeze of the previous Soft Fork, the Steem Community began an intense lobbying campaign on Twitter targeting the Binance and Huobi exchanges which had provided much of the Steem Power to vote in the new witnesses.
By the early hours of 3 March the two exchanges conceded and removed their proxy voting support from the new witnesses. While this left the new witnesses still holding all the top 20 slots, it did present an opportunity for the Steem Community to respond.
The community responded en masse with numerous posts on the chain and on Twitter calling on Steem account holders to utilise their 30 witness votes to dislodge the new witnesses from the top 20 and restore the previous witnesses.
The mass mobilisation saw a massive upsurge in the number of witness votes and by around midnight UTC six of the previous witnesses had been voted back into the top 20 slots.
While a super-majority of 17 out of 20 top witnesses is required to push through a new hard fork, having at least 4 prevents the Tron witness block from achieving this super-majority and thus blocks them from implementing any hard fork.
This has posed a problem for the Binance and Huobi exchanges as they now have over 30M Steem locked up as Steem Power which can only be powered down and returned to their exchanges over the standard 13 week powerdown period. This may present issues in fulfilling sizable STEEM withdrawal requests.
One key element of the HF22.5 plan published by Steemit Inc / Tron yesterday was that their new witnesses would implement an emergency hard fork to reduce the powerdown period down to 3 days or less to prevent this issue...
This is being regarded as a significant victory for the Steem Community in their 'battle for decentralisation' with Justin Sun, the Tron Foundation and Steemit Inc.
As at 5am UTC the six original Steem witnesses back in the Top 20 are @good-karma #1, @roelandp #2, @yabapmatt #3, @anyx #4, @themarkymark #6, and @ausbitbank #7.
The Steem Community are continuing to mobilise to try to retake all top 20 witnesses. The campaign is being coordinated through daily Town Hall meetings led by @aggroed and @r0nd0n on the PAL/MSP Discord server, and on Twitter by @theycallmedan amongst others...
---
Both @theycallmedan and @steem.leo are offering upvote incentives to encourage people to power up more Steem to boost the witness voting...
---
---
News from Steemit Inc
The Steemit Inc team suffered another loss when Tim Fesenko @roadscape, Senior Product Engineer and architect of the new Hive Communities feature, followed Andrew Levine, Michael Vandeberg, and Steve Gerbino and resigned.
That leaves only 5 members of staff out of the original complement of 9.
The only relevant public communication from Steemit Inc, or Justin Tron, in the past few hours had been a tweet on the offiical Steemit Inc Twitter account saying...
Some Witnesses are planning to extend the hostility to @binance @HuobiGlobal @Poloniex and other individuals & groups, and freeze up all their accounts https://github.com/SteemDevs/steem/blob/0.22.2/libraries/protocol/hardfork.d/0_22.hf#L10-L33 . This is not right.
Since the Head of Communications, Andrew Levine, has departed it is not known who authored this tweet.
It is understood the 6 March open Town Hall meeting will also be taking place.
---
---
Reaction from the Exchanges
Changpeng Zhao (CZ) CEO of Binance had been the first to withdraw proxy voting support for the Tron installed witnesses claiming it had been a "rubber stamping, oversight"...
Subsequently Huobi also withdrew their support...
As well as Poloniex, which is part owned by Tron, Binance and Huobi exchanges are now being targeted by Steemians on Twitter for their role in these the new witness voting.
There are calls from some quarters for a boycott campaign against these exchanges.
---
---
Reaction from the Community
The community has been very vocal in expressing their views on the current situation, and in encouraging everyone to power up and vote for witnesses...
---
---
Coverage in the Crypto Media
These current activities on Steem are attracting considerable attention in the crypto media...
---
---
Steem Proposal System update
The Steem Proposal System (SPS) today has a daily funding budget available of approximately 2727 SBD.
There are now 9 proposals receiving funding from the SPS - @yabapmatt (Steem Keychain), @netuoso (Vessel Desktop Wallet), @anyx (API infrastructure), @thecryptodrive (SBD Potato Top Up), @howo (SMT testing), @steemonboarding (Steem Onboarding), @themarkymark (Global Blacklist API), @fabien (Steem Connect improvements), and @steempeak (SteemPeak developments).
These successful proposals are currently receiving a total of 1235 SBD per day from the SPS...
---
---
Follow @penguinpablo, @steem-data & @steemdapps for more statistics.
---
---
This is #275 (03 Mar '20) of this daily news service.
---
---
[ graphics & images by @pennsif ]