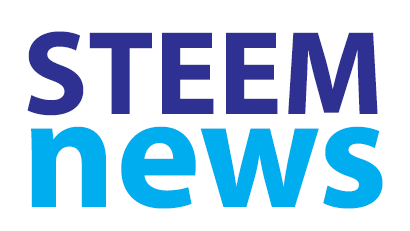 Steemit Inc are seeking views on a 4 week Power Down.
There is also news and updates about Splinterlands, eSteem, Actifit, ClickTrackProfit, advertising and witness nodes.
And there are more additions to the Diary Dates section as well as regular updates on the Steem Foundation and the Steem Proposal System, another Featured Contest and the new Community Watch section...
---
---
1. Steemit Inc seek views on 4 week Power Down
Steemit Inc are seeking the views of the community about the proposal put forward by top 20 witness @thecryptodrive to reduce the power down period for Steem Power from the current 13 weeks to 4 weeks...
For anyone wanting their Steem Power rewards instantly as liquid STEEM without waiting for power down they can use @likwid. The fee for the service is currently only 1%...
---
2. Splinterlands offers more DEC options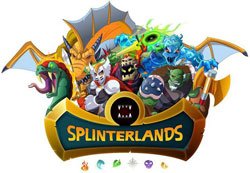 Trading of @splinterlands DEC tokens for TRX is now live on the TronTrade.io exchange.
Splinterlands has also introduced a facility to purchase Dark Energy Crystals (DEC) with a variety of other cryptocurrencies from within the game website using the SimpleSwap.io service...
Splinterlands co-founder @aggroed has posted a State of the Splinterlands video discussing the latest charts, updates and happenings in the game...
---
---
3. eSteem Android v2.2.3 released
A new Android version of the eSteem mobile app has been released. Version 2.2.3 includes a number of changes including a switch to the Hermes JavaScript engine to speed up the app...
---
---
4. Actifit adds new Leaderboard Screen & APX Integration
Actifit has introduced a new Leaderboard Screen on actifit.io.
Also @actifit has integrated the APPICS token (APX) into its wallet...
---
---
5. ClickTrackProfit relaunches ListNerds
@jongulson and @blainjones of @clicktrackprofit have relaunched their successful ListNerds.com viral marketing site...
---
---
6. Steemit Inc monthly Advertising Revenue reaches $20K
@jrcornel considers the advertising revenue figures that Steemit Inc MD @elipowell mentioned in this month's Witness Chat...
The full recording of the January Witness Chat hosted by @shadowspub in The Ramble is now available...
---
---
7. Steem witness node setup tutorial
@techcoderx has produced a video tutorial on how to set up a Steem consensus witness node...
---
---
Steem Proposal System update
The Steem Proposal System (SPS) today has a daily funding budget available of approximately 2339 SBD.
There are now six proposals receiving funding from @yabapmatt (Steem Keychain), @howo (SMT testing), @netuoso (Vessel Desktop Wallet), @thecryptodrive (Power Down reduction), @thecryptodrive again (SBD Potato Top Up) and @anyx (API infrastructure).
These successful proposals are currently receiving a total of 696 SBD per day.
@netuoso has posted a User Guide for the Vessel Steem Desktop Wallet that he is currently receiving SPS funding for...
@howo has submitted another proposal to the SPS for continued funding for his SMT hard fork testing work after the current proposal ends on 24 January...
---
---
Steem Foundation update
The Steem Alliance Community Foundation @steemalliance have released the minutes of their last meeting attended by @shadowspub, @phage93,@alexvan, @guiltyparties, @snook and @inthenow...
Their next meeting is scheduled for Wednesday 22 January.
---
---
Community Watch
You can keep an eye on new Hivemind Communities being launched in the Community Announce Community...
---
---
Contest of the Day
What's Your Top 3? Contest
Post about "What's Your Top 3?", vote in the DPoll, join the leagues. SBD to be won. Organised by @nickyhavey...
---
---
Dates for your Diary...
---
Friday 24 January - Steem Workshop, Stuttgart
@detlev is running a workshop about Steem for the Blockchain Institute in Stuttgart. The session will include the live creation of 20 new Steemians...
---
Friday 24 January - Spotlight on the Artist, MSP Waves
The ever popuar Spotlight on the Artist show hosted by @d-vine and @onemedia is back 6pm UTC on Friday. Guests this week include @nickyhavey talking about his new release 'Travelling Man'...
---
Wednesday 29 January - Steem Philippines Weekly Meetup
Meetings every Wednesday in Davao City organised by @chrisrice and @steem-ph...
---
Thursday 30 January - Adelaide Monthly Steem Meetup
Organised by @mattclarke, 6pm local time at The Jade Monkey, Flinders Street, Central Business District, Adelaide.
---
Saturday 1 February - SPUD#10
The tenth monthly Steem Power Up Day organised by @streetstyle is coming up...
---
Friday 7 February - Steem Meetup Aachen #8
Organised by @detlev...
---
Saturday 25 April - SteemCampUK #3
Organised by @shanibeer and @lloyddavis in Leicester...
---
Tuesday 23 June - Sunday 28 June - The BLOCK Party, USA
The second annual BLOCK Party being organised by @enginewitty, @bluefinstudios and @dreemsteem...
---
Friday 26 June - Sunday 28 June - JAHMFest2020, Jamaica
Organised by @donald.porter and the @ReggaeSteem team...
---
---
Follow @penguinpablo & @steem-data for more statistics.
---
---
This is #238 (22 Jan '20) of this daily news service.
---
---
[ graphics by @pennsif & @splinterlands ]