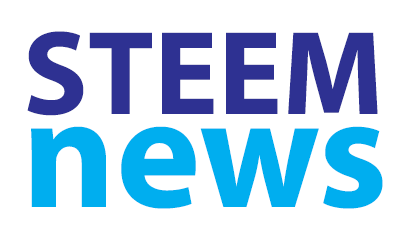 Lots happening on the Steem blockchain.
There is news and updates about Steem Sinks, NextColony, DLike, RORGAME, Sonic Grove Live, Nitrous, Tribes and SteemRewarding.
And there are more additions to the Diary Dates section as well as regular updates on the Steem Foundation and the Steem Proposal System, and a new Community Watch section...
---
---
1. Sinks for STEEM
Steem investor @theycallmedan has put forward two new sinks for STEEM to help grow the price - Burn to Promote, and 5% Burn Fee for Instant Powerdown...
Meanwhile @klye notes that the Steem blockchain has now just produced its 40 millionth block...
---
2. NextColony season #3 : Chaos - Do or Die
The third season of the space game @nextcolony has now started. In this 'Chaos - Do or Die' season 6,800 STEEM and 1,017,000 Stardust will be distributed to the first 40 settlers...
6,800 STEEM and 1,017,000 Stardust was also distributed to the top 40 players in season 2 - Athene...
---
---
3. DLike Affliate Program
DLike has launched an Affiliate Program to encourage recruitment of new users...
@dlike is showing continued growth in its Alexa rankings having doubled its position over the last 3 months...
---
---
4. Mobile App launched for RORGAME
Team ROR Universe (@roadofrich) are now operating RORGAME, a game platform with over 30 mini-games available. They have just launched a mobile app...
---
---
5. Sonic Grove Live Week 20 Winners
@sonicgroovelive has announced the winners of SGL Week 20 - 1st @minuetoacademy, 2nd @danaidhbee, 3rd @origen1618...
---
---
6. Nitrous v1.0.11 released
Developer @eonwarped has released another new version of the Nitrous condenser for Steem-Engine Tribes.
Autoclaim for all tokens will be started on 22 January...
---
---
7. The Use of Tribe Apps and Tribe Tags
@crokkon has published an interesting analysis of the use of tribe apps and tribe tags...
---
---
8. SteemRewarding Tutorial - Curation Trails
@abitcoinskeptic has posted his third tutorial about @holger80's SteemRewarding tool for auto-voting and curation trails...
---
---
Steem Foundation update
The Steem Alliance Community Foundation @steemalliance have released the minutes of their last meeting attended by @shadowspub, @phage93,@alexvan, @guiltyparties, @snook and @inthenow...
Their next meeting is scheduled for Wednesday 22 January.
---
---
Steem Proposal System update
The Steem Proposal System (SPS) today has a daily funding budget available of approximately 2317 SBD.
There are now a record six proposals receiving funding from @yabapmatt (Steem Keychain), @thecryptodrive (Power Down reduction), @howo (SMT testing), @netuoso (Vessel Desktop Wallet), @thecryptodrive again (SBD Potato Top Up) and @anyx (API infrastructure).
These successful proposals are currently receiving a total of 696 SBD per day...
@netuoso has given a progress update on the Vessel development work currently being funded by the SPS...
---
---
Community Watch
Top 20 witness @themarkymark has launched a Hivemind Community for board and card game enthusiasts...
@holovision has started a Community for lovers of Classic TV from the 1950s to the 1990s...
---
You can keep an eye on new Hivemind Communities being launched in the Community Announce Community...
---
---
Would you like your contest featured here? Discord @Pennsif#9921
Steemleo Weekly Writing Contest
"Can Social Media on the Blockchain Work in the Real World?" - write about this for @steem.leo and win LEO power and upvotes...
Would you like your contest featured here? Discord @Pennsif#9921
---
---
Dates for your Diary...
---
Wednesday 22 January - Steem Philippines Weekly Meetup
Meetings every Wednesday in Davao City organised by @chrisrice and @steem-ph...
---
Friday 24 January - Steem Workshop, Stuttgart
@detlev is running a workshop about Steem for the Blockchain Institute in Stuttgart. The session will include the live creation of 20 new Steemians...
---
Thursday 30 January - Adelaide Monthly Steem Meetup
Organised by @mattclarke, 6pm local time at The Jade Monkey, Flinders Street, Central Business District, Adelaide.
---
Saturday 1 February - SPUD#10
The tenth monthly Steem Power Up Day organised by @streetstyle is coming up...
---
Friday 7 February - Steem Meetup Aachen #8
Organised by @detlev...
---
Saturday 25 April - SteemCampUK #3
Organised by @shanibeer and @lloyddavis in Leicester...
---
Tuesday 23 June - Sunday 28 June - The BLOCK Party, USA
The second annual BLOCK Party being organised by @enginewitty, @bluefinstudios and @dreemsteem...
---
Friday 26 June - Sunday 28 June - JAHMFest2020, Jamaica
Organised by @donald.porter and the @ReggaeSteem team...
---
---
Follow @penguinpablo & @steem-data for more statistics.
---
---
This is #236 (20 Jan '20) of this daily news service.
---
---
[ graphics by @pennsif & @nextcolony ]