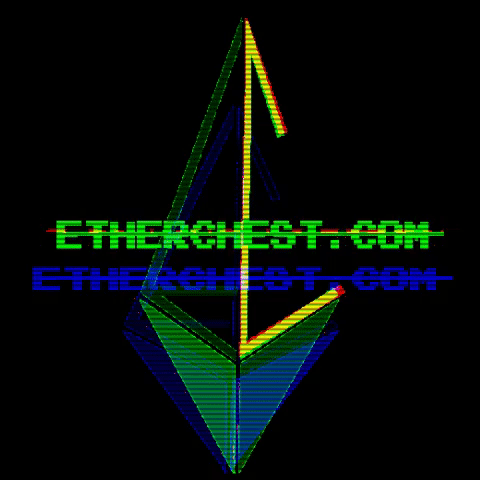 Hive is buzzing with life!
Over the last few months we have been scrambling to find a way to overcome high gas fees on the Ethereum Blockchain and retain the integrity of our Ecosystem by not moving EtherChest off-chain.
We believe in decentralization and our desire to find a home on a reliable Blockchain is strong. We are committed to transparency and believe the Hive Blockchain is one of a handful that provide a suitable place for us to continue our mission.
Launching our Ecosystem on Hive no way detracts from our main goal of being one of the largest block validator communities on Ethereum 2.0 and we are committed to the longevity of the Ethereum Blockchain but this does give us an immediate opportunity to allow this great community, Hive, entry in to our Ecosystem and form a mutually beneficial relationship.
All of the hard work the developers on Hive have been doing to grow the community gives us a unique opportunity to continue using our fungible and non-fungible tokens in the way originally intended. I have included the white paper in this blog post that was first published on Medium in August and later published on our website blog at etherchest.com.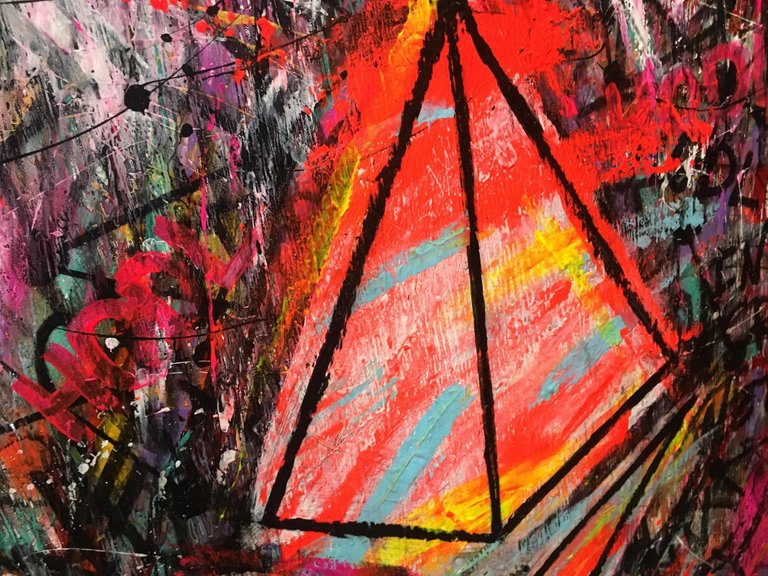 Picture Credit Coindesk.com
Hot Swap of Ethereum from proof-of-work to proof-of-stake
Yes, Ethereum is moving from proof-of-work to proof-of-stake over the next couple of years starting near the end of 2020. I will only briefly mention the hot swap in order for you to gain a basic understanding of why our Ecosystem exists and what purpose it serves, you can read details about Ethereum 2.0 here and here. It is however very important to note that the launch of Ethereum 2.0 will take place in phases over a period of possibly 2 years or more and will require validators to lock Ethereum and any rewards earned until minimum phase 1.5 known as the "Merge".
Note: Please read more below on how we solved the liquidity issue by using nfts and a fungible cryptocurrency token
Another thing to note is that it is not going to be cheap for validators to stake on the Ethereum 2.0 Blockchain. Validators must stake a minimum of 32 Ethereum in order to gain access to rewards and at this time that is over 10,000 dollars!
For this very reason we decided to launch Etherchest and allow users with less than 32 ETH to gain access to rewards. Users can stake for as little as 0.1 ETH which is approximately 220 Hive at the time of writing.
We will give clarification under the sections labeled "only applies after phase 2" in later posts and the charts mentioned are located on our website.
Please Enjoy our WhitePaper and don't hesitate to leave comments and questions!
---
---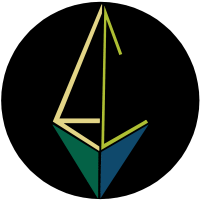 EtherChest Ecosystem White Paper
EtherChest Objectives
Our mission is to provide an Ethereum Staking Platform on the Ethereum 2.0 Blockchain.
We accomplish this by building smart contracts and NFTs (non-fungible tokens) which govern the proof-of-ownership and staking reward distribution.
We are providing a mobile and web platform using metamask.
Our users can expect a 4% to 10% ROI based on our testing and Ethereum 2.0 projections.
We are Implementing a system which guarantees the longevity of the chain and our Ecosystem.
We aim to become the home for decentralized Ethereum staking and an build an entire Ecosystem supporting future projects and the longevity of the Ethereum 2.0 Blockchain.
EtherChest is an Ethereum 2.0 Ecosystem built on a foundation of next generation Ethereum (Serenity) beacon nodes, validator wallets and smart contracts. Our staking service is powered by a set of smart contracts which control the minting of tokens, manage the maturity of tokens, binds them to the amount of ETH a user stakes, plus the future rewards over the lifetime of that stake, and oversees the distribution of user rewards.
DANIEL PITTMAN, FOUNDER
Why EtherChest.com?
Access to Validation Rewards
Our Ecosystem makes it affordable for anyone to get involved with staking on Ethereum 2.0. In order to stake, the Ethereum Blockchain requires 32 ETH to be loaded into a validator wallet, however, the Etherchest staking minimum is only 0.1 ETH. Our service gives access to block validation rewards for those who would otherwise be left behind.
Low Fees
We are committed to keeping our service affordable by charging 10% of the daily staking rewards. Running an Ethereum staking service does not come without its fair share of overhead, and in order to maintain our infrastructure and keep our service running securely, efficiently and compliant with local and federal laws, we have to charge a reasonable rate.
EtherChest NFT
Non-fungible tokens (NFT) are a large part of our Ecosystems foundation. Each time a user stakes ETH they receive an NFT which is tied directly to their stake and rewards over the life of that token. The owner of the NFT receives the rewards and is entitled to the stake at the end of the maturity period. If a user decides they do not want to keep their stake active before maturity has been reached, they can sell or trade their Token to another user. After the maturity period has been reached, Etherchest will be happy to return your stake and any remaining rewards in exchange for your token.
Tokenomics
Gems
EtherChest tokens, known as Gems, allow for proof-of-ownership, which is one of the inherent strengths of Blockchain technology and one of the pillars of the EtherChest Ecosystem. As rewards are earned by EtherChests validator wallets they are distributed to Ecosystem participants who own Gems. Users may withdraw rewards at any point during ownership of the Gem and claim the stake originally bound to it once full maturity has been reached. Gems allow EtherChests smart contracts to identify the true owner of the stake and distribute rewards accordingly.
Maturity and Penalties (Only applies after Phase 2)
Maturity is essential in guaranteeing the stability of our Ecosystem. It contributes to the longevity of the Ethereum Blockchain and allows easy access and transition to ETH 2.0. When a Gem is minted, the amount of ETH staked will be locked in one of our validator wallets for a minimum staking period after which the owner of the Gem may exchange it for the original stake and any remaining rewards.
If a user needs to recover their stake prematurely during the Maturity period, a 72-hour waiting period will be enforced and a penalty of 50% will be added at time of withdrawal. This will alleviate spamming of our network and guarantee the stability of our service. However, during the NFT Maturity period, users have the option of trading or selling their NFT in our marketplace or any of the 3rd party exchanges available on the ETH 2.0 Blockchain.
Ducats (Only applies after Phase 2)
Dust can be described as bits of cryptocurrency so small that they are not worth the fees to withdraw and even though fees will be considerably less on Ethereum 2.0 we are anticipating that user wallets will contain dust. This dust may not wont be worth the effort to withdraw it from the Ecosystem. To solve this issue we have created an erc20 token that will be backed by the dust in validator wallets specific to the currency called Treasury Validators.
If a user has dust in their wallet they may interact with the Treasury and use it to mint Ducats. When Ducats are minted the Ethereum dust will be staked in a Treasury validator and tied directly to the amount of Ethereum that was used to mint the Ducats.
Ducats are pegged at 1 Ducat to 0.00001 ETH and can be broken down in to smaller pieces but can only be minted as a whole token.
Besides cleaning up dust in user wallets Ducats can be used to purchase Gems from other users in our NFT Market and traded on third party decentralized exchanges. They cannot however, be used to mint Gems, in other words, Ducats cannot be staked!
Since the dust used to mint Ducats is staked in a validator wallet our Ecosystem will earn validator rewards that are not distributed to Gem owners. Instead, these rewards will be used to fund projects inside our Ecosystem such as Ethereum startups and projects contributing to the growth of the EtherChest Ecosystem. We will also use these rewards to give back to our community by holding events and community giveaways. We don't anticipate the Ducat validators to increase in number for quite some time so we will save the Ethereum and build validators until we have a more substantial amount to begin funding with.
User Staking Rewards
According to the Ethereum 2.0 staking algorithm, validators are required to stake 32 Ethereum to gain access to the block validation protocol, and in exchange will earn an estimated 4 to 10 Percent APR on their stake. We allow our active Ecosystem members to stake at a lesser amount. EtherChest maintains all of the security and infrastructure for a 10% fee. After one year, the average user can expect to earn 3.6 percent ROI on their stake.
Ecosystem and Users Rewards Chart
See charts below for a breakdown and comparison of average user rewards based on stake size. We have included the earnings from an entire Ether Chest, minus fees, and the 32 Ethereum staked for ease of comparison. Figures are in Ethereum.
Economic Projections
Based on the recent DeFi trends and previous masternodes market trends, we suspect that the number of validators will rapidly grow to over 500 within a matter of months after launch. Each node yields Etherchest roughly 0.4 ETH per year after overhead. The charts below indicate that over the period of 1 year 500 nodes will yield 200 ETH currently valued at 100,000 USD Sept-1-2020.
We can compare this value to the amount of ETH our Ecosystem will distribute to our users for the same amount of nodes. For example, our entire Ecosystem can expect to distribute 2000 ETH per year to our users, valued at roughly one million dollars with 500 active validator wallets.
Team Members
Daniel Pittman, Founder @qwoyn
Blockchain Visionary and entrepreneur, Daniel has been actively involved in the Blockchain industry since 2011 and coding smart contracts since 2017. Some of his more notable projects include creating the Blockchain games dAppCapps and Hashkings, among others. Daniel holds an Associate of Science with a focus in computer science from PCC in Portland, Oregon.
AJ Brockman @abrockman
AJ graduated with a BFA from Digital Media Arts College and currently works as a professional graphic designer in South Florida. He specializes in branding, illustration, ad layout and all forms of print design, Web design, CMS, SEO, UI and landing pages. Thanks to technology, today the only constraint he faces is his own imagination — which means there's no limit to what he can design.
---
---
Disclaimer
Licenses and approvals are not assured in all jurisdictions
Etherchest LLC ("Etherchest.com") intends to operate in full compliance with applicable laws and regulations and to obtain the necessary licenses and approvals. Regulatory licenses and/or approvals are likely to be required in a number of jurisdictions in which relevant activities may take place. This means that the development and roll-out of all initiatives described in this whitepaper are not guaranteed. It is not possible to guarantee, and no person makes any representations, warranties or assurances, that any such licenses or approvals will be obtained within a particular time frame or at all. As such, the initiatives described in this whitepaper may not be available in certain jurisdictions or at all. This could require restructuring of these initiatives and/or its unavailability in all or certain respects. In addition, the development of any initiatives is intended to be implemented in stages. During certain stages of development, the project may rely on relationships with certain licensed third-party entities. If these entities are no longer properly licensed in the relevant jurisdiction, this will impact the ability of Etherchest.com to rely on the services of that party.
No advice
This whitepaper does not constitute any investment advice, financial advice, trading advice or recommendation by Etherchest.com, its affiliates, or its respective officers, directors, managers, employees, agents, advisors or consultants on the merits of purchasing Etherchest tokens nor should it be relied upon in connection with any other contract or purchasing decision.
Not a sale of security
This whitepaper does not constitute a prospectus or financial service offering documents and is not an offer to sell nor a solicitation of an offer to buy any security, investment products, regulated products or financial instruments in any jurisdiction. Etherchest tokens are not being structured or sold as securities in Etherchest.com. Owners of Etherchest tokens are not entitled to any rights in Etherchest.com or any of its affiliates, including any equity, shares, units, royalties to capital, profit, returns or income in Etherchest.com or any other company or intellectual property associated with Etherchest.com
No representations
No representations or warranties have been made to the recipient of this whitepaper or its advisers as to the accuracy or completeness of the information, statements, opinions or matters (express or implied) arising out of, contained in or derived from this whitepaper or any omission from this document or of any other written or oral information or opinions provided now or in the future to any interested party or their advisers. The Etherchest tokens, as envisaged in this whitepaper, are under development and are being constantly updated, including but not limited to key governance and technical features. If and when the Etherchest tokens are completed, they may differ significantly from the description set out in this whitepaper. No representation or warranty is given as to the achievement or reasonableness of any plans, future projections or prospects, and nothing in this document is or should be relied upon as a promise or representation as to the future. To the fullest extent possible, all liability for any loss or damage of whatsoever kind (whether foreseeable or not and whether or not Etherchest.com has been advised of the possibility of such loss or damage) which may arise from any person acting on any information and opinions contained in this whitepaper or any information which is made available in connection with any further enquiries, notwithstanding any negligence, default or lack of care, is disclaimed.
Third party data
This whitepaper contains data and references obtained from third party sources. Whilst the management believes that these data are accurate and reliable, they have not been subject to independent audit, verification, or analysis by any professional legal, accounting, engineering, or financial advisors. There is no assurance as to the accuracy, reliability or completeness of the data.
Translations
This whitepaper and related materials are issued in English. Any translation is for reference purposes only and is not certified by any person. No assurance can be made as to the accuracy and completeness of any translations. If there is any inconsistency between a translation and the English version of this whitepaper, the English version shall prevail.
Restricted transmission
This whitepaper must not be taken or transmitted to any jurisdiction where distribution or dissemination of this whitepaper is prohibited or restricted.
Views of Etherchest.com
The views and opinions expressed in this whitepaper are those of Etherchest.com and do not reflect the official policy or position of any government, quasi-government, authority or public body (including but not limited to any regulatory body) in any jurisdiction. This whitepaper has not been reviewed by any regulatory authority.
Third party references
References in this whitepaper to specific companies, networks and/or potential use cases are for illustrative purposes only. The use of any company and/or platform names and trademarks does not imply any affiliation with, or recommendation or endorsement of/by, any of those parties. All references to 'dollars', USD or '$' are references to the United States Dollar unless otherwise stated.
Graphics
All graphics included in this whitepaper are for illustrative purposes only. In particular, graphics with price references do not translate into actual pricing information.
Risk statements
Purchasing Etherchest tokens involves substantial risk and may lead to a loss of a substantial or entire amount of money involved. Prior to purchasing Etherchest tokens, you should carefully assess and take into account the risks, including those listed in any other documentation. A purchaser should not purchase Etherchest tokens for speculative or investment purposes. Purchasers should only purchase Etherchest tokens if they fully understand the nature of the Etherchest tokens and accept the risks inherent to the Etherchest tokens. Cryptographic tokens may be subject to expropriation and/or theft; hackers or other malicious groups or organizations may attempt to interfere with our system/network in various ways, including malware attacks, denial of service attacks, consensus-based attacks, Sybil attacks, smurfing and spoofing which may result in the loss of your cryptographic tokens or the loss of your ability to access or control your cryptographic tokens. In such an event, there may be no remedy, and holders of cryptographic tokens are not guaranteed any remedy, refund or compensation. The regulatory status of cryptographic tokens and digital assets is currently unsettled, varies among jurisdictions and is subject to significant uncertainty. It is possible that in the future, certain laws, regulations, policies or rules relating to cryptographic tokens, digital assets, blockchain technology or blockchain applications may be implemented which may directly or indirectly affect or restrict cryptographic token holders' right to acquire, own, hold, sell, convert, trade or use cryptographic tokens. The uncertainty in tax legislation relating to cryptographic tokens and digital assets may expose cryptographic token holders to tax consequences associated with the use or trading of cryptographic tokens. Digital assets and related products and services carry significant risks. Potential purchasers should take into account all of the above and assess the nature of, and their own appetite for, relevant risks independently and consult their advisers before making any decisions.
Professional advice
You should consult a lawyer, accountant, tax professional and/or any other professional adviser prior to determining whether to purchase Etherchest tokens.
Caution regarding forward-looking statements
This whitepaper contains certain forward-looking statements regarding the business we operate that are based on the belief of Etherchest.com, as well as certain assumptions made by and information available to Etherchest.com. forward-looking statements, by their nature, are subject to significant risks and uncertainties. Forward-looking statements may involve estimates and assumptions and are subject to risks, uncertainties and other factors beyond our control and prediction. Accordingly, these factors could cause actual results or outcomes that differ materially from those expressed in the forward-looking statements. Any forward-looking statement speaks only as of the date of which such statement is made, we undertake no obligation to update any forward-looking statements to reflect events or circumstances after the date on which such statement is made or to reflect the occurrence of unanticipated events.
---
---
An Ethereum 2.0 Ecosystem and Staking Service
Twitter, Website, Discord