⭐️ Rising Star - Went shopping, bought a pizza box from market using starbits and a three card pack using vibes
Hello and welcome to all the readers.
It has been good week so far. Steady progress.
On thursday, i purchased a pizza box from the market, spending 7500 starbits. This will give me more energy to do more missions.
Today, i purchased a new three card pack using vibes.
And to my suprise this is what i got: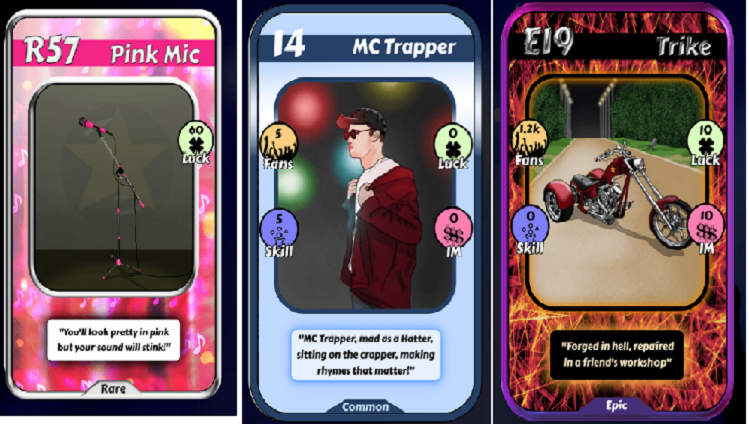 1 Epic Card - E19 Trike (1.2k fans, 0 skills, 10 luck)
1 Rare Card - R57 Pink Mic (0 fans, 0 skills, 60 luck)
1 Common Card - 14 MCTrapper (5 fans, 5 skills, 0 luck)
This is my first epic card. I am delighted.
This will surely change the statistics. EGO has gone up to 42%.
I am currently on level 48 and moving towards my goal.
Way forward:
Do more lessons and get the EGO to 25% or lower.
Keep doing bigger missions and accumulate more starbits
Buy one more card pack sometime next week.
Updated Stats:
Level - 48
starbits - 54,334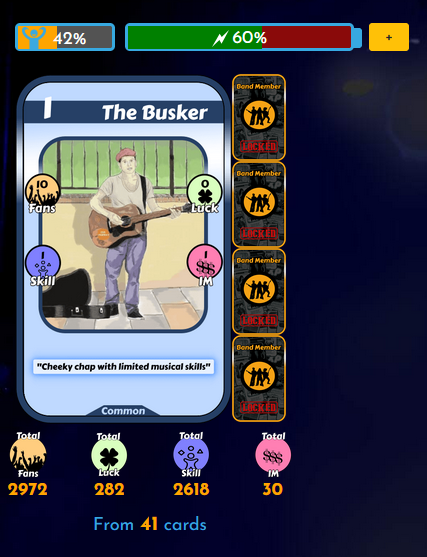 Skill - 444 from cards, 2174 from lessons
Drunks - 2762 from cards, temporary 210
Ego from fans - 2972 (210 temporary drunks)
Ego from missions - 1616 (added 73 since last post)
Total - 4588
Ranking:

---
Thank you for reading my post.
Have a nice day.
Farhad
[imfarhad]
Previous Rising Star Post - https://peakd.com/hive-195370/@imfarhad/rising-star-bought-one-more-new-card-pack-using-vibes-token-pack-details-and-updated-stats
---
---