What Happened to My Caramel Macchiato?
First Time Tried Caramel Macchiato at The Coffee Crowd Cafe.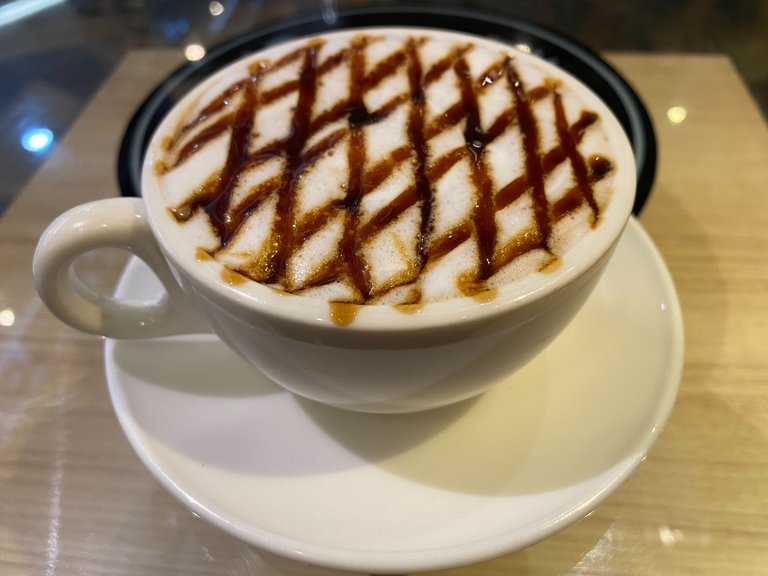 I always choose hot coffee drinks first, compared to iced coffee. Except when the weather is really hot, then I will choose iced coffee. Or often some small coffee shop outlets only provide iced coffee menus.
This time I will share the story of drinking a variant of hot coffee, Caramel Macchiato. Well, first, I would like to congratulate the "Cinnamon Cup Coffee" community who are currently participating in the Incubation Program by @OCD. So the content posted in this community will have a chance to get support from @ocd.
So, I suggest for you guys who have content about coffee, tea, or coffee/tea shop reviews, you can post content through this community.
---
---
---
Well, back to my main story, about Caramel Macchiato, I choose my favorite cafe in the city center, precisely in the only mall in my city.
What's Wrong?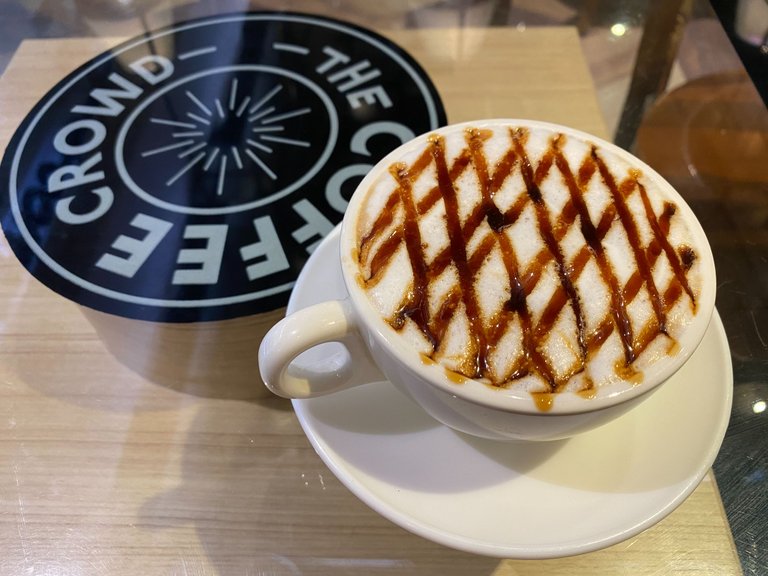 I've never had a problem with this cafe before. You can also see some of my food reviews at this cafe which always makes me fall in love.
---
---
This time was different. I came just for coffee, with lots of notes in my hand, and I wasn't in the mood to eat before my notes had finished being evaluated that time.
I was confused about what drink to order, but clearly, I needed a cup of hot drink. Then, I decided to order the Caramel Macchiato, a type of drink I haven't tried anywhere. So, in this place the first time I tried this type of coffee.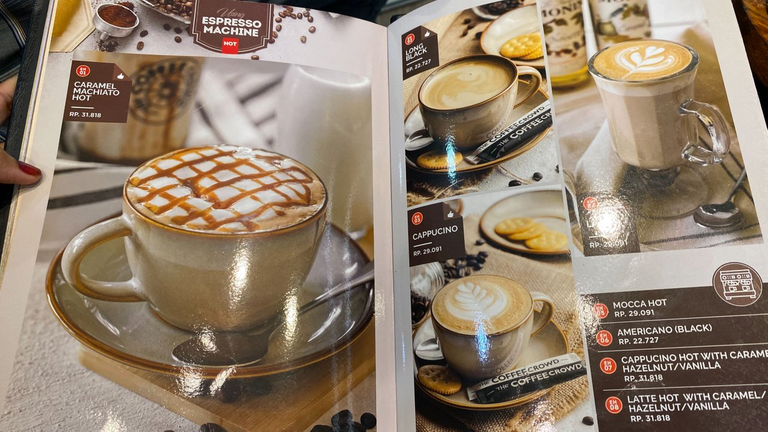 Caramel Macchiato is in the middle of espresso and cappuccino in terms of strength of coffee flavor. There is frothy milk on top which is drizzled with caramel sauce. Well, I'm not an expert in coffee, so you can comment if what I say is not correct.
MY EXPECTATIONS: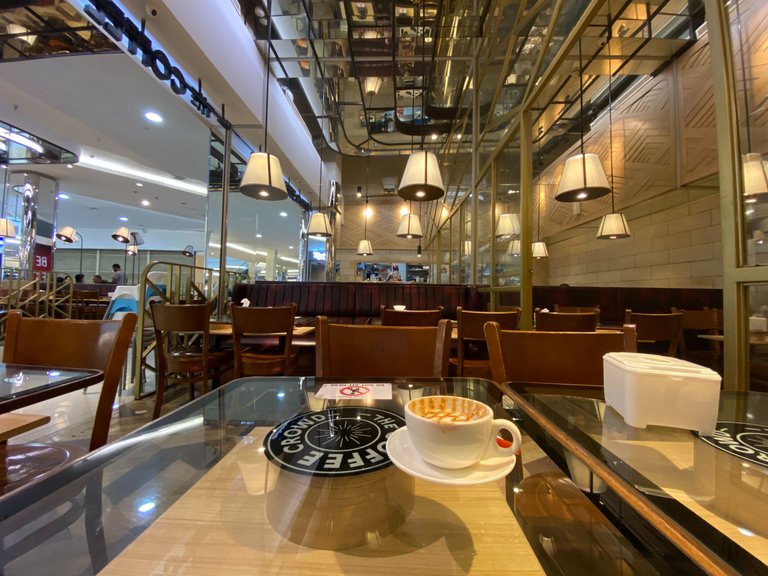 At first, I thought a cup of Caramel Macchiato was perfectly warm to sip directly. In the end, that expectation kills happiness. It was very not in line with expectations.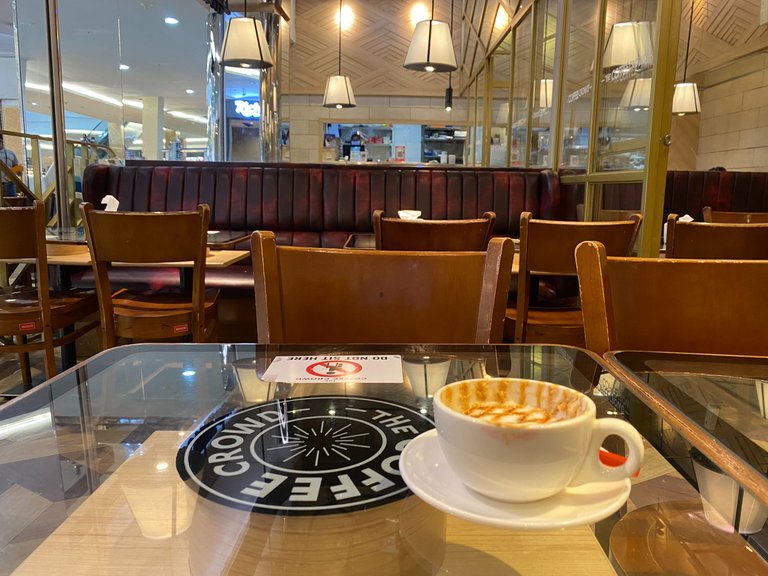 I had no luck getting a cup of drink that warmed my throat. That cup of Caramel Macchiato had gone cold. It felt like I wasn't sipping Caramel Macchiato, but rather just sipping foamed milk with caramel.
Maybe their waiter didn't bring the Caramel Macchiato to me as soon as possible. I also didn't let it sit for too long. I only took 2 photos at the time and quickly took a sip. Or maybe what is wrong is the amount of coffee and foamed milk. I don't know for sure.
---
---
---
I Gave Up With This Cup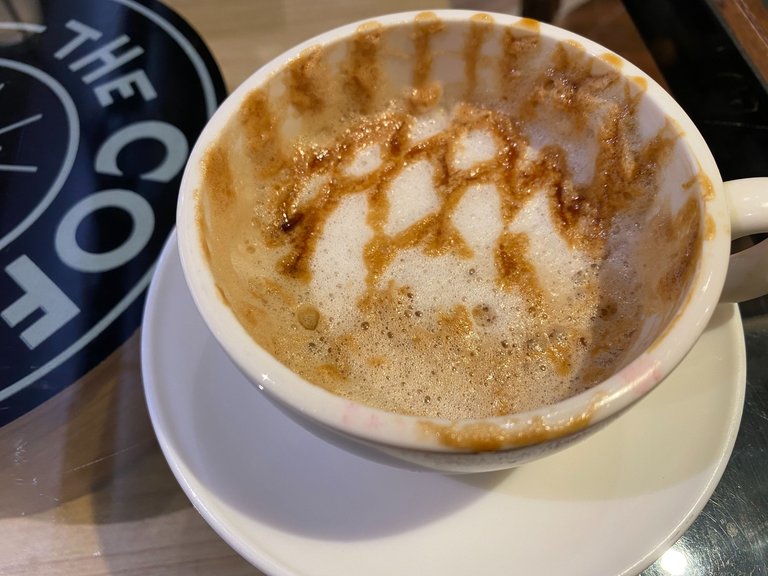 In the end, I failed to finish this drink. I left that in front of me and I continued some of my writing for a while, then moved on to find another coffee.
Maybe my favorite place is not the right place to drink a good Caramel Macchiato. But I forgive this my favorite place. :)
---
---
---
That was my first story about being unlucky to get the best taste of Caramel Macchiato. I know nothing is perfect in this world. But I won't stop looking for other good coffees (according to my taste).
---
---
---
Thank you for reading my blog and reblog if you want my blog this time worthy of reading by others.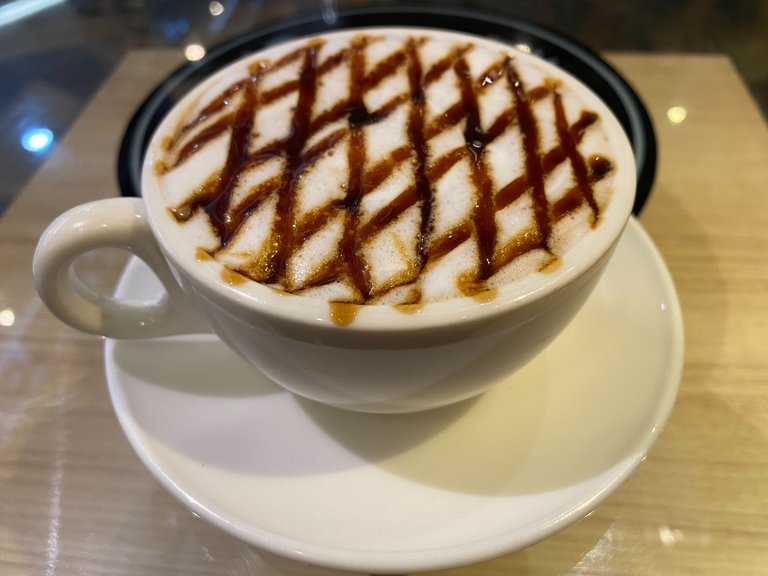 All pictures were taken with iPhone 11.
---
---
---
Best Regards,
Anggrek Lestari
---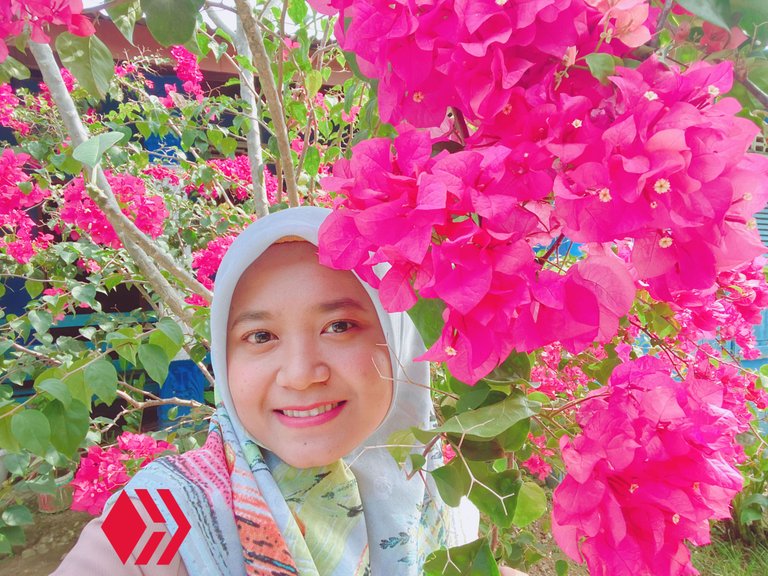 Who is Anggrek Lestari?
Anggrek Lestari is an Indonesian fiction writer who has published two major books. Now She is a full-time content creator. She has a goal to share food content that makes others happy and can get inspiration for foods that are easy to make and contain elements of health.
Make sure you follow her blog as well for some interesting discussions about life other than food.
If you need a copywriter for your projects, Anggrek Lestari will be ready to help you.
Contact Person: [email protected]
Discord: anggreklestari#3009
---
---