Hello everyone! 👋
We were recommended to post our updates here
What a crazy year 2020 has been!
From the day the pandemic started till this day, the awareness and spread of self sustainable, helping the poor and also re-educating soil knowledge has been our priority hence we have been nothing but busy!
But busy is good!
It is a healthy sign that at least, economy in Malaysia is slowly regaining speed and the love of its people towards others are more prominent by the day!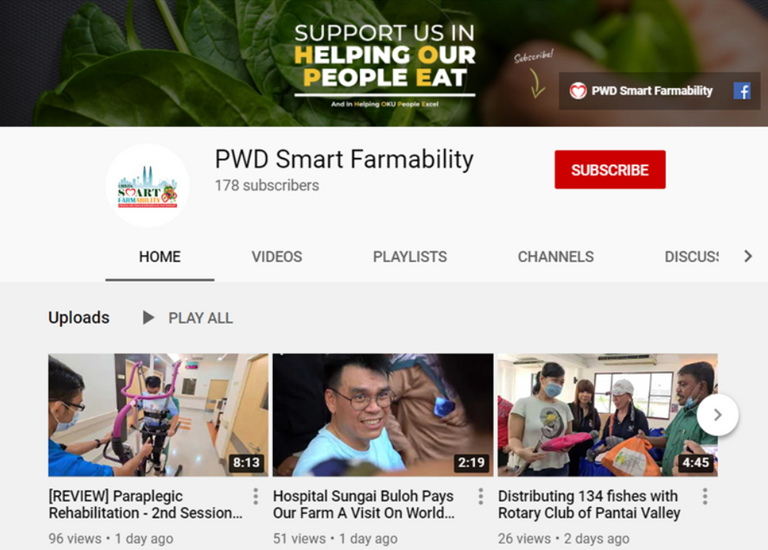 What better to express it via video??
Hence forth we will be sharing our most recent movement with our YouTube links here, including Dr. Billy's starting journey of possible recovery from his 4 years of paralytic endurance.
We truly welcome you to come follow us on YouTube, and we will try and see if we can apply for a d.tube account too, until we have saved up enough for 3speak subscription later.
sponsors are welcome!
Here is our very first video log on how we managed to team up with @gtpjfoodbank (as part of our liaison impact partner) to help many homeless and poverty stricken families during the pandemic lock-down, along with kindhearted volunteers who thrived through with us, under hot sun and even rain! (you'll see more videos later)
We look forward for your visit and your support and prayers too! All positive vibes are welcome!


Please do stay tuned as we will continue to share more of our journey with you through our journey since 2018.
If you would like to know more about us, feel free to visit our official website at: PWD Smart Farmability