An intimate view of a shiso plant I'm growing at home. It's an herb with an excellent and very unique taste, slightly reminiscent of mint and basil but more astringent and sweeter. It's often used in Japanese cooking.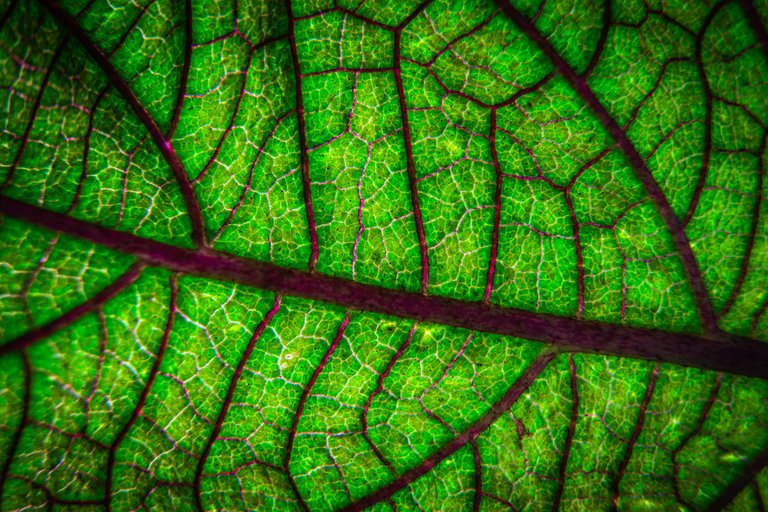 We can spot individual puzzle-piece-shaped cells and stomatas when zoomed in! The stomatas are the donut-shaped parts through which plants breathe (or, more accurately, evapotranspirate). They can be opened and closed according to the plant's hydration level, they close when they don't have enough water in order to conserve it. Here's a microscope image of a stomata. Can you spot some?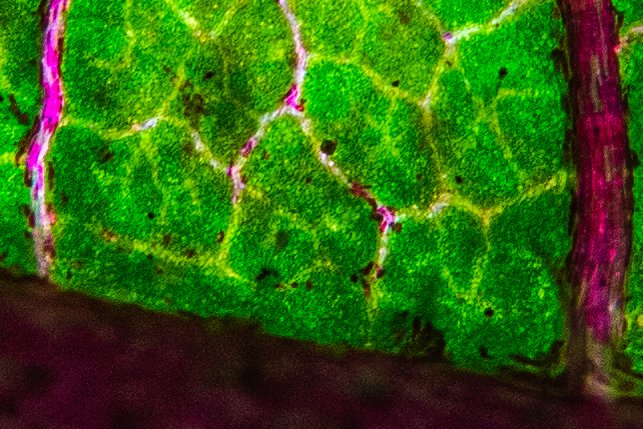 Circled a few of the probable stomatas below.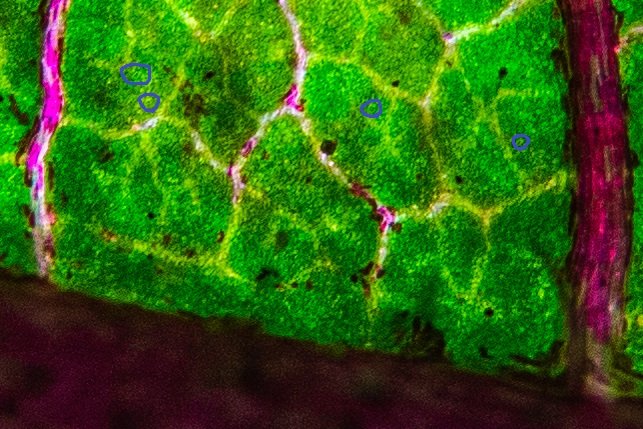 And here's a more modest view of the flowering plant.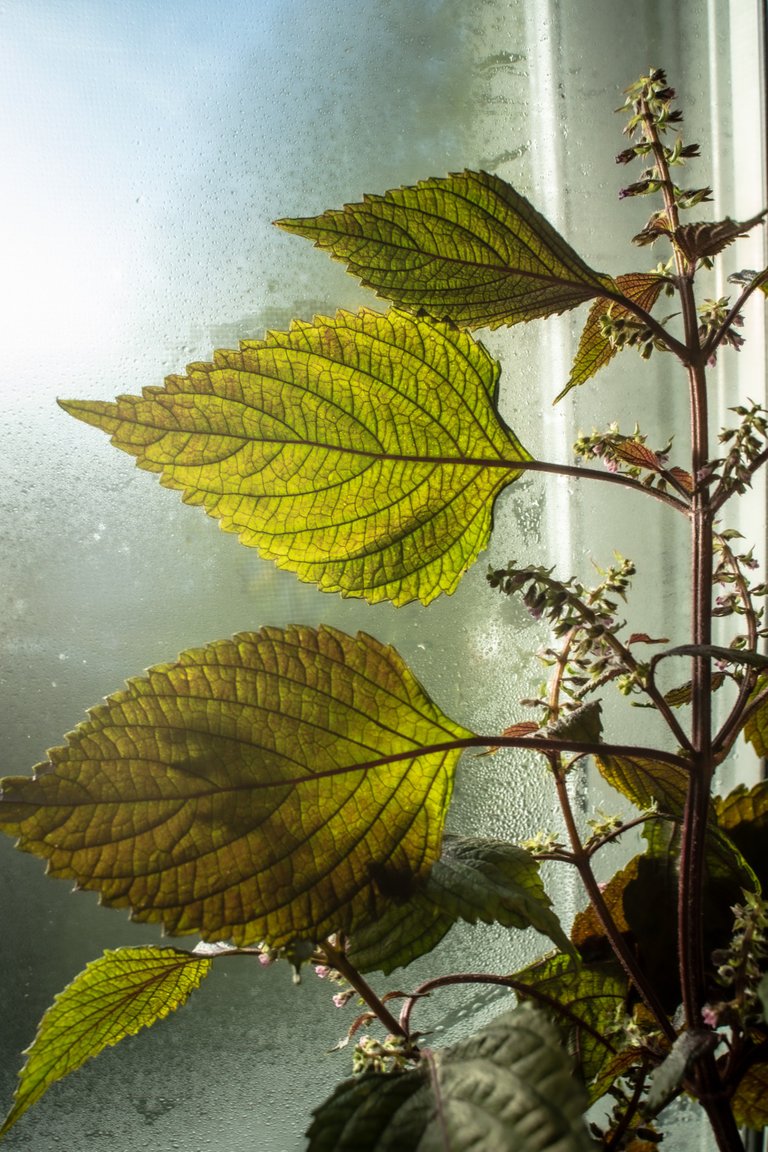 I used a Lǎowā 15mm f/4 macro lens on a Sony α77 camera.
-aoi
Music: https://ao-i.bandcamp.com