SEAPHOTOGRAPHY CONTEST
#134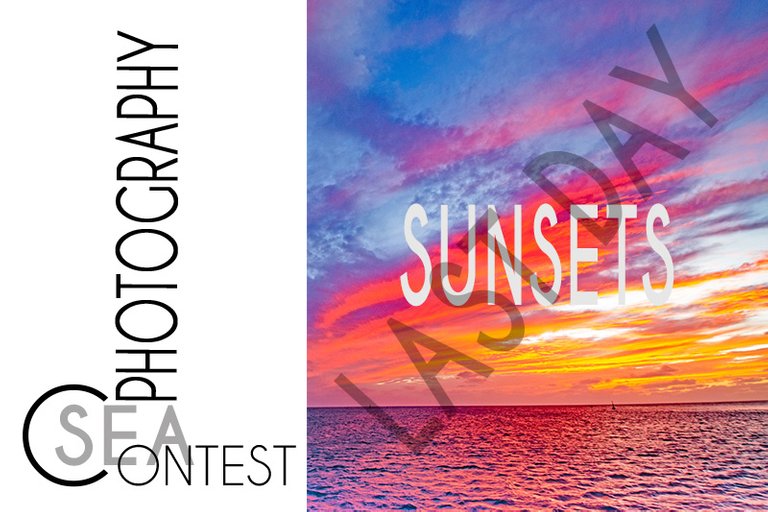 Saturday, Last day for posting
---
---
This week is the 134th of the photography contest. Who has not already made an appointment 30 minutes before the sunset for a romantic meeting, a moment of relaxation, or a simple photo shoot ?! The colors change suddenly, we understand that our daily is not so important. The sunsets make us feel better, so we give them a tribute this week. Make us dream with your photos and do not forget to send them to your candidates!
Cette semaine est la 134e du #seaphotography contest. Qui ne s'est pas déjà donné rendez-vous 30 minutes avant le coucher de soleil pour une rencontre romantique, un moment de détente, ou un simple petit shooting photos?! Les couleurs changent brutalement, nous vide la tête et nous font réaliser que notre quotidien ne représente en fait pas grand chose. Les couchers de soleil nous font un bien fou, alors rendons leur homme cette semaine. Faites nous rêver par vos photos et surtout n'oubliez d'Upvoter pour vos candidats favoris et pour ce post !!
---
---
SUBMISSION POST IS HERE:
This link is the post submission. Post your photo only on this link !!! You have between monday to friday for publishing and voting !
---
---
WINNER AND HONORABLE MENTION • NEW PRIZES !!! •
MORE REWARDS THANKS TO @TalentClub contribution

• Total of prize: 10 Hive for this week !! •
The winner will be announced the weekend and will earn :
7 Hive
And now 3 honorable mentions will be also announced the weekend and will earn
1 Hive
---
---
RULES
1- Post your photography on the monday submission post announcing the contest of the week (Below this post!), or on #Seaphotography community (@hive-119888)
2- Upvote the post announcing the contest is still welcome !
3- The photographer must be the author of the photography presented to the contest. Any attempt at plagiarism will be denounced and its author blacklisted of the contest. NO PLAGIARISM!
4- Write the title "SEAPHOTOGRAPHY CONTEST" and a few words about your photography indicating the place, the exif, or any others informations that the photographer will judge useful. English, French, Spanish, Turkish, Arabic, Marsian, all languages ​​are accepted. However, an English translation in a parallel column could be usefull for everyone ...
5- The photography can be submitted from Monday to Saturday midnight. Only one photography per contest and per author.
***THAT'S ALL !!!***
---
---
I will annonce the winner of WEEK119, and will present my favorite
#seaphotography
, this week end...! I can not wait to enjoy your photographs. Thank you for participating and resteem this post !
VOTE FOR YOUR FAVORITE !
---
---
---
---
YOU WANT TO SPONSOR THIS CONTEST ?
Contact me on discord #4302 or in this comment section
---
---
HOW TO FOLLOW ME ?
---
---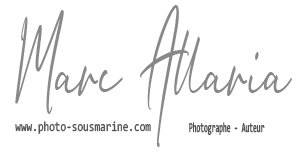 ---
---
Please, let me call those of you who have participated :
@axeman,@afroray,@fotostef,@moniroy,@itchyfeetdonica,@photoquest,@emotionalsea,@lightcaptured,@scottdphoto,@norwegiansteem,@intrepidphotos,@bluebottlefilms,@richee,@guchtere,@caveman,@harveyword,@harkar,@davedavis91,@johannpiber,@barbarabezina,@bluemoon,@pradeepdee6,@bigsambucca,@fotogruppemunich,@chrisaiki,@artofwisdom,@boddhisattva,@himalayanwomb,@davewuk,@fivealive55,@bear8photo,@melinda010100,@hangin,@keithboone,@sawyn,@bdmillergallery,@redheadpei,@mikitaly,@cetb2008,@ajanphoto,@gabeboy,@vcclothing,@muffoni,@grizzabella,@pardinus,@chiminguito,@vcclothing,@slowwalker,@ackhoo,@oldmans,@cinderz,@barbarabezina,@yujomar,@bigsambucca,@steemlandia,@phortun,@jayclar,@sawyn,@fotogruppemunich,@ikrahch,@dkkarolien,@javiersebastian,@afarina46,@stevejhuggett,@mariusfebruar,@dmytrokorol,@chrismadcboy2016,@steemflow,@angelro,@cam.mcfarlane,@mariusfebruary,@vannour,@sazerac,@javiersebastian,@creativecrypto,@craigfrank,@ansharphoto,@mirla33,@dzoji,@manoldonchev,@gingbabida,@maxili63,@orjantomarcelo,@lighteye,@zanetaviz,@patschwork,@guchtere,@keithboone,@greddyforce,@charnie,@philpotg,@davidgermano,@lighteye,@tixinhacapitinha,@ninahaskin,@onze,@azissuloh,@jan.kretschmer,@nelinoeva,@davidgermano,@evagavilan,@biggypauls,@anderson69,@scubahead,@yellowmode,@dejan.vuckovic,@hellene8,@truelovemom,@nenio,@kork75,@justclickindiva,@lighteye,@gracielaacevedo,@sharker,@trincowski,@orlandumike,@trudeehunter,@tixinhacapitinha,@jlgc,@adinapoli,@starjewel,@ninahaskin,@scottshots,@pavelsku,@kohsamui99,@biggypauls,@jearo101,@kamrunnahar,@maulida,@roozeec,@wnfdiary,@sayago,@trangbaby,@jacuzzi,,@gvkanten,@soulsdetour,@bluemoon,@alidamaria,@olgavita,@buttonn,@wnfdiary,@ireenchew,@harpreetjanda,@rupinder,@harpreetjanda,@dodovietnam,@eolianpariah,@bendany,@bambuka,@shaker,@friendlymoose,@vannour,@archbitsmith,@diveratt,@ctrpch,@eolianpariah,@benavides54,@pero98,@wnfdiary,@rupinder,@thefedora,@antikus369,@guurry123,@flordecar26,@crazy-andy,@positive-mind,@smazur-foto,@prostosun