Basil Time! : My attempt to start writing again...
I dont write here very much. Maybe that can change. I think I have a bit of a complex about writing useless content. I mean.... there's a lot of useless content. Its almost all just drivel isn't it? Obviously there's a bunch of people who do really useful stuff round here and let us all know about it, and then there's all the creatives who get to show off their cool stuff they do. I was supposed to be one of them I think, but Im not always in the mood to share my creativity or it just feels like work and I get blocked. And I have major work resistance....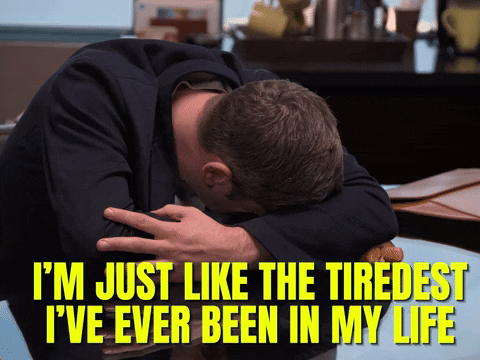 This is me every time I feel like I should do anything.
...which is probably why I like crypto
Its not that Im lazy (I AM lazy), its just that I dont want to have to TRY to make money out of the things I like doing in life. I want my creations to be funded by the universe so that I can feel free to express my self in the most irreverent ways possible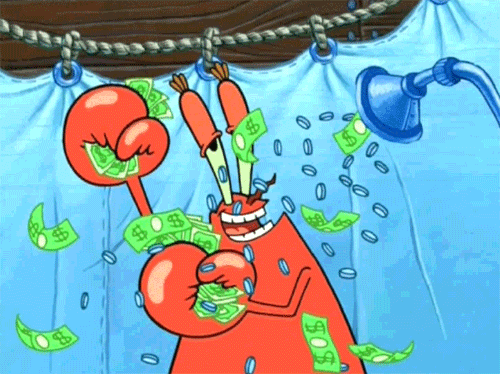 hence.... the passive incomes!
hive delegation, cubfinance, polycub and of course....
Splinterlands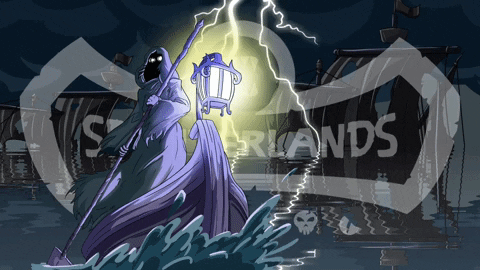 I love splinterlands. I play it most mornings to complete my daily quest and Im also a member of the Immortal Army guild so sometimes the boss throws me in a fray. Im a bit tactically eccentric so Im not the most dependable player, but every now and then I put in a good fray and do my guild proud!
Today I just completed a death quest in the gold league (where I spend most of my season). I think death may be one of my strong suits because I can absolutely annihilate someones melee stats in a high mana battle using zintar mortalis as the summoner with harklaw, alvar and even the octopider sometimes!
heres a couple of examples from today if you want to check them out:
holding off the peakrider
https://splinterlands.com?p=battle&id=sl_a92373b8c7594b818eecd1965ad71629&ref=basilmarples
taking out a speed lineup in the blast ruleset ( I love my cube ;p)
https://splinterlands.com?p=battle&id=sl_bfbbceed687783a857801334cb520bc1&ref=basilmarples
This one I assumed I had lost so I skipped to the end and saw that I had won and completed my daily quest! Nice surprise : )
https://splinterlands.com?p=battle&id=sl_c32d0f5137ea5e885f4341c42d521f3c&ref=basilmarples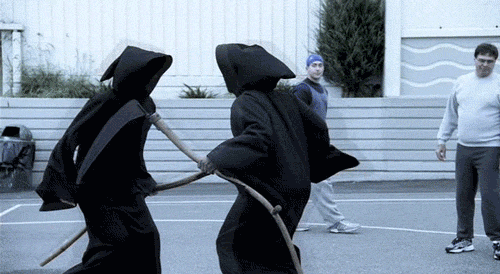 hooray for death!
SPS transaction issue
I tried to buy some sps with hive a few days ago but it never came through. The hive got sent to token-converter but I havnt received the sps yet. I heard that hive was struggling with transactions a bit so I guess mine is stuck in the ether somewhere. Ive filled out a splinterlands ticket but who knows how long it will be til they get round to sorting it....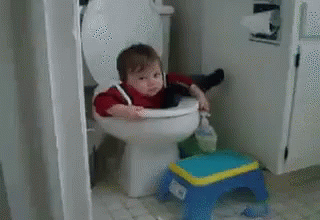 ... sigh
see how gifs is helping me to write? The entertainment value of somebody elses amusing imagery is distracting me (and hopefully you) from the inane content of my writing. Yay! Im a hive blogger!
FIRST MAJOR WITHDRAWAL
Im having to take some money out. I sold some bitcoin. when I say major, its only $500 but ive only ever withdrawn a practise amount before like $10 or something...so this feels significant. I need to pay bills. Work is a bit nonexistent at the start of the year for me (note this hasnt improved my blogging frequency at ALL!) so I just need a bit to tide me through. After watching 'Trust No-one' on netflix the other night, I kind of want to see some money in my account anyway just so that if the whole dream gets rugpulled out from under me I can at least say I got $500! For 5 years of mucking about... (I almost called it work, but in my case that would be a bit of a joke). Watch that film, its a truly intriguing crypto mystery. I kind of want to look in to the facts and see what else there is to it, but I probably wont bother.
Anyway, I have to approve a SEPA transfer apparently to get my euros a bit cheaper. No doubt I'll run in to some mind numbing technical issues and give up half way, probably with my money lost somewhere in cyberspace. I wasnt made for this getting wealthy malarkey. I mean whats my rune bag doing? Still just dumped in some wallet somewhere doing nothing where its been for about 8 months...
oh woe is me, oh pity, oh shame.... oh shutup
Now what else....
I could talk about polycub but thats a bit boring.... I could talk about the hive film.... I could talk about my colouring book project.... I could talk about my recording studio (and how Ive been super uninspired to use it recently despite writing plenty of songs).... I could talk about the banana cake that my sister made last night... I could talk about....uhhh.... world events? Im sure you'd LOVE to hear my take on world events. Im sure that would be extraordinarily insightful and educational for you all. Ive always been known for my acute rationalisations of seemingly complex geo-socio-politico-apocolypto-humanoid matters....
hmmm
Im just not sure. You see, if you have an idea and then try to DO IT suddenly its actual work and if thats what I think I have to do, I definitely wont do it. Maybe once....but probably not twice. This Basil Time blog has to be completely free and easy for me, so that I can make TONNES OF CASH by contributing useless throw-away content to our immortal blockchain ledger.
It snowed yesterday.
On april fools day.
Thats all I have to say.
x
i also have a sore tooth. cue gif: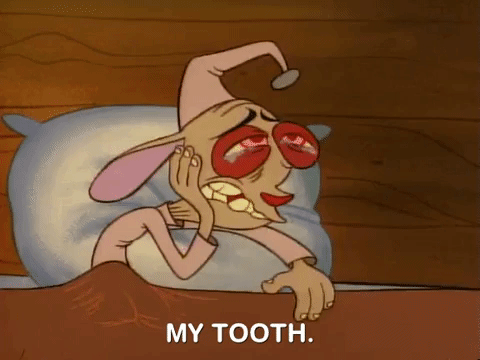 ---
---