Hey Steeminas, dear BEER lovers
at the moment the @beerlover is a victim of it's own success.
Means so many people like to use the BEER function to send a gift to some friends. Due this reason poor @beerlover is running out of his resource credits.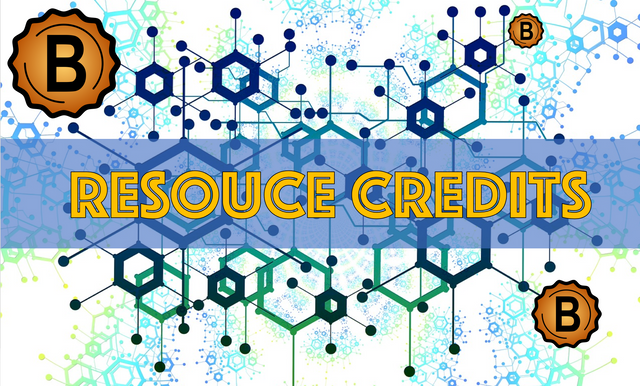 Actual the @beerlover is sending all your orders to your friends but can't post all comments.
---
But what to do?
Some other Steemians already wrote about this Lieferprobleme beim BEER Lieferant!
and had some ideas.

Please reduce the heavy activities from all automated services, and give the overworked beerlover some rest.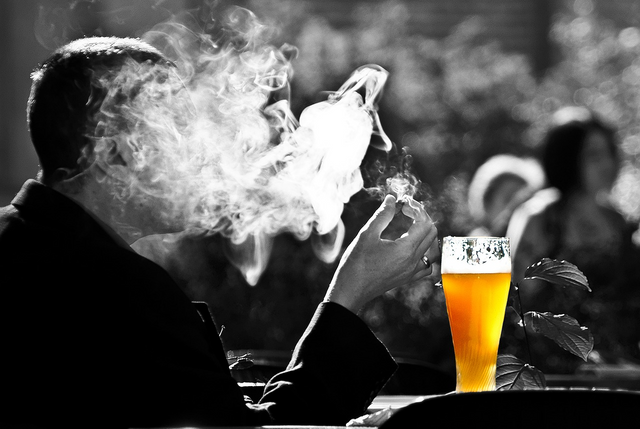 ---
We already reduced the voting
The last days we reduced the additional upvote to save some voting power. This helped a bit, but does not reduce the problem at all.

---
More delegation?
The community already support the @beerlover with some delegation and each of this steemians get something back.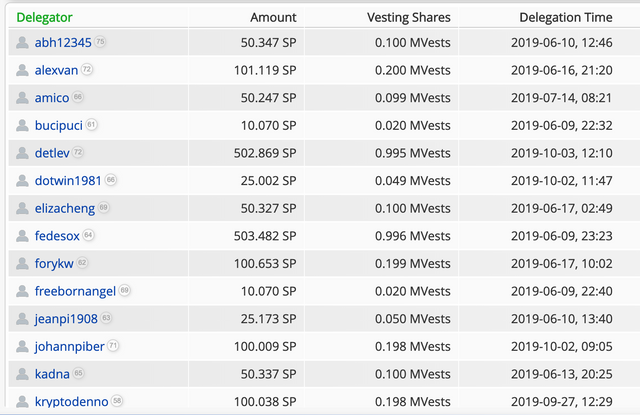 @detlev added today even some more 200 but this power was gone after a few hours or even minutes
---
Discuss with us - if you like
We have a DISCORD and we like to see your comments and ideas
The new Discord server is live and we look forward to see you there. Here is the link for YOU to join us but give us some time to generate the best structure.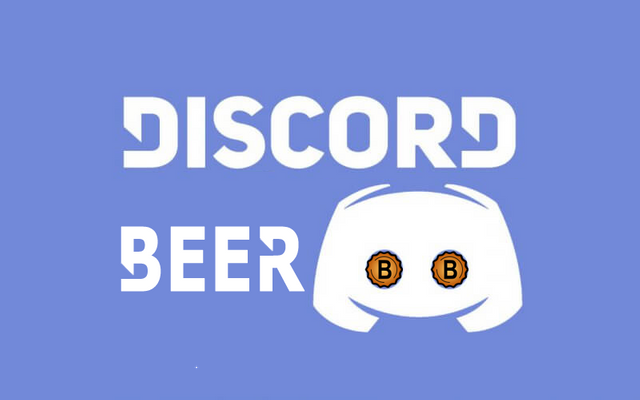 ---
Calling all friends of the BEER
If you have any idea, please help the overworked @beerlover.
@johannpiber @reiseamateur @rondras @solarwarrior @holger80 @condeas @jaydih @curationhelper @uwelang @ibc @isdev @abitcoinskeptic @mad-runner @isnochys @eii @mcoinz79 @saboin @amico @tomhall @schlees @rentmoney @lotto-austria @victor-alexander @axeman @steem-eng @ervin-lemark @muelli @depot69 @pjansen @rynow @ciuoto @kryptodenno @browery @balte @dera123 @jlsplatts @cadawg @jeanpi1908 @mermaidvampire @ruhrsearch @zekepickleman @bitandi @bashadow @mhm-philippines @kadna @curationvoter @robibasa @definethedollar @tinamarr @bucipuci @maruskina @elikast @joanstewart @fedesox @spurisna @rollie1212 @seckorama @pab.ink @crypticat @iven @city-of-dresden @palnetvoter @criticalthinkin @otom @whatsup @elizacheng @mkt @exyle @steemrentetoken @meins0815 @ceiuoto @jeffjagoe @bitpizza @misan @broxi @aggroed @pundito @dreimaldad @steevc @crimo @olivia08 @riczuniform @yuriitonkov @sparstrumpf @reggaemuffin @yabapmatt @beers @kirstin @plankton.token @vanessav @macchiata @beerchaintech @beer @barmbo @freebornangel @applecrisp @wwwiebe @foodfightfriday @kus-knee @libertycrypto27 @tattoodjay @jjprac @joanawatts @der-prophet @fedesh @chriddi @donald.porter @amico.sports @achimmertens @weedcash.rewards @backinblackdevil @borran @curation.neo @dotwin1981 @duranzo89 @benedict08 @fishyculture @wakeupkitty @steemrente @edkarnie @pixelworld @forykw @petrvl @rentenbot @bluerobo @altobee @harveyword @lightcaptured @phoenixwren @hans001 @muscara @cryptictruth @tggr @immanuel94 @transom @revisesociology @pixelfan @janton @amico.photo @porcocane @alexvan @tiblog @lordvdr @roger.remix @beerbank @isarmoewe @gaich @chrismadcboy2016 @simplymike @cloudblade @dmilliz @armandosodano @blue.rabbit @womic @felander @wpblogger-de @enm1 @desyfit @shasta @cervisia @brittandjosie @toofasteddie @miketr @feuerelfe @miti @skramatters @augustimo @handofzara @melinda010100 @alenox @godfish @amico.pal @amico.tunes @hairyfairy @runridefly @claudio83 @arcange @investinthefutur @moncia90 @artmentor @cflclosers @unsuwe @bethvalverde @mittwochsquickie @jedigeiss @sportfrei @gimba @jamethiel @jluvs2fly @flaxz @fullcoverbetting @canna-collective @stuffbyspencer @psionic-tremors @kissi @zockerpeine @louis88 @verhp11 @siphon @tazi @j85063 @happyphoenix @karinxxl @crimcrim @quekery @smyle @powerpaul @xlisto @exhaust @braaiboy @preparedwombat @banjo @qwerrie @jkv @spiceboyz @russia-btc @actifit-peter @investyourvote @c3r34lk1ll3r @dexpartacus @jonyoudyer @g10a @nerdtopiade @arunava @minimining @summertooth @johnboywalton @philippekiene @steem-bootcamp @abh12345 @udabeu @schamangerbert @splatz @primersion @shadowmask @xstern93 @gallya @thecryptolink @tokenindustry @chroniccoin @kristin @geiwoyibeipijiu @daddygarsha @thomasthewolf @kieny @oldtimer @umuk @manniman @philfreetotravel @steemexplorers @jurich60 @oheyo @meeplecomposer @tijntje @bonp @kanrat @shanibeer @mundharmonika @chruuselbeeri @rivalzzz @yuriks2000 @nodex @photocuration @astrophoto.kevin @slobberchops @elbrava @kevmcc @cindyhartz @ali-h @dandays @ayjoe @bodie7 @allerie00 @fycee @clamon @sportcheck @tammyfit95 @teo93 @amico.ccc @shoemanchu @hmayak @rullicky @wulff-media @lizelle @kcgm @khaimi @runningproject @wenchebakken @krakonos @wed @niel96 @atongis @lallo @drago18121996 @syalla @vikisecrets @klaranlage @quinneaker @addax @orjantomarcelo @tangmo @roundbeargames @hansgans @upvotebuilders @chekohler @erniegreenhill @silviabeneforti @monsterbuster @ritxi @pacolimited @haegar85 @kenny-crane @michelangelo3 @alequandro @travelcontest @athomewithcraig @w74 @metametheus @carolineschell @steemitboard @fredfettmeister @run.vince.run @klismois @zephalexia @solairitas @stever82 @dswigle @bozz @petecko @samsemilia7 @cultus-forex @tippspiel-de @soyrosa @blog-beginner @dronegraphica @zenuska @buckydurddle @apenny @cdaveboyles23 @mister.reatard @deantonio @vittoriozuccala @connecteconomy @mrnightmare89 @holovision @fonteynb @bc-i @travelwithus @chrisparis @germanbot @cryptospa @soluce07 @allics @abbak7 @trumpman @bilpcoin @cooltivar @rossfletcher @caacupe @sirimirithirdeye @steem-data @fredkese @chunkysoupsvc @satren @calmphoenix @herringlord @beatminister @cleverbot @mdosev @spite77 @shadowspub @elteamgordo @snackaholic @adalger @krischik @sharesofthefutur @accelerator @pompe72 @javiersebastian @green77 @cloudspyder @sidekickmatt @ennosan @emergehealthier @map10k @steemchiller @filosof103 @freiheit50 @dstats @reginecruz @partitura @mapxv @bembelmaniac @sczed @leroy.linientreu @kryptotaler @jozef230 @metzli @rehlein @kubak @cryptoyzzy @felixgarciap @blazing @cwow2 @gallya6945 @fraenk @prinzvalium @bambuka @stortebeker @if-time @rycharde @janasilver @tox @kajot25 @gerber @buzzbeergeek @trincowski @ohthom72 @frankcapital @meesterboom @lotusfleur @road2horizon @thebigsweed @leandro85 @actifit @marcocasario @sunit @elbiasto @weedeck93 @genuino1980 @atego @holger.random @dramatoken @redpalestino @knfitaly @mikrobi @yusrii @don-thomas @camiloferrua @omp @bluengel @bubke @old-guy-photos
---
Stay tuned for more information
The team behind this - mainly fun and community orientated - token is working on some tools and will be ready soon.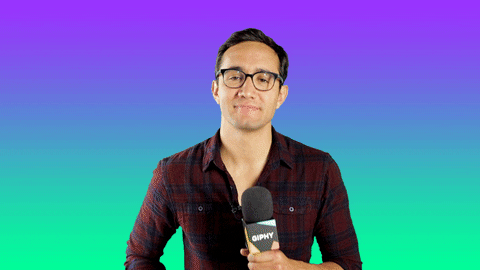 ---

Anyway,
if you like fun and beer and blockchain,
have a look to the BEER token

---
---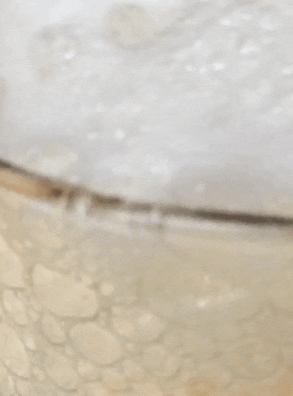 CHEERS
UPVOTE
FOLLOW
ENGAGE
---