My Wartime Diary. Kyiv, Ukraine. 20th Day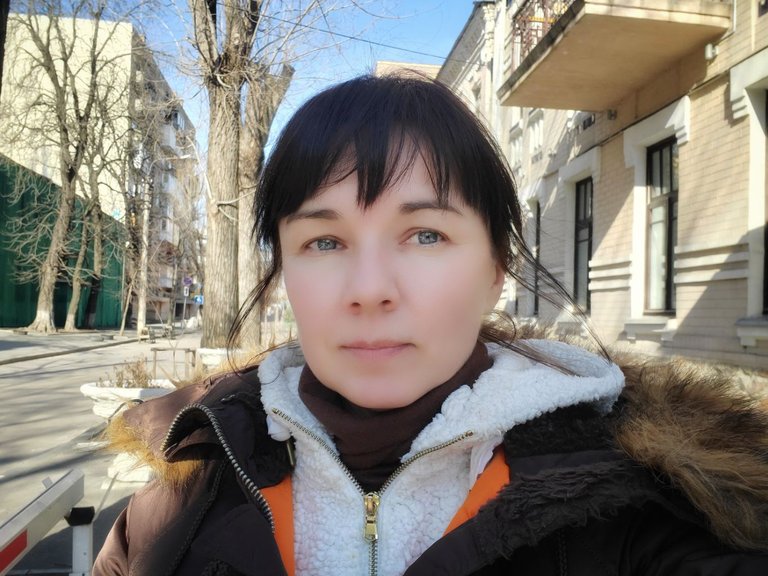 Today, March 15, I woke up to the sound of explosions at about 5 am. The window glass and the bed trembled. Russian soldiers bombed my Kyiv again. Houses where people live. Where peaceful people sleep. Fascism of the 21st century.
After canceling the air raid alert I have few hours to do my job. In the middle Kyiv major announced a long curfew from 8 PM today till 7 AM day after tomorrow.

I called Nick to warn him, and he said he need to pick up a lot of stuff around the city today. So, I worked as a driver for a few hours. My colleagues who have left for the western part of the country ask me how Kyiv is. The city has changed. They will not recognize it. 😞 Too many people in military uniform. The streets are patrolled by the military and police. There are few cars on roads, many checkpoints. Burned or crashed vehicles, lots of weapons.

Preparing for a long curfew, people stand in line for food. I saw the subway station from afar, where a shell hit this morning. Of the three areas fired, this is the closest to my home. When I look at the shelled houses, I always think - how likely is it that my apartment will suffer from a falling bomb?

What a striking contrast of devastation and death and good spring weather. It was +10 here today, nice and sunny. Anyway, I can't enjoy it fully...

Oh, by the way. Many of my colleagues are russian-speaking, but now we all communicate only in Ukrainian. 💙💛 I know a lot of Ukrainians who used to speak russian now switch to Ukrainian.

It was 5 PM when I parked my car. A neighbor was walking in the street with her dachshund. She inquired about where I'm going to spend the night today. She will be in another basement. It is cold, but safer in the event of a chemical attack. And yet, we were warned to turn off the lights.

Almost 9 PM. 2,5 hours since last raid alarm. I don't ignore it, but sitting in my tiny corridor in a folding camping char. Nick got it for me from the top drawer and there's no need to sit on the floor. Explosions can be heard further and closer.

Air-clear. I am so sleepy but cannot fall asleep because I hear something constantly. Sometimes sounds like air defense, sometimes like shooting.

I talked to my mom. She had an appointment with the cardiologist. Heart and lungs ultrasound showed that there is fluid in her lungs again. In addition, she has laryngitis. But the stitches gradually heal. Every time she say she prays for us, and I say that we are fine.

Nat called to check on me. Every time she tries to make me smile. This is nearly the only reason that make me smile these days. Every time I finish our talk saying how much I love her.
March 16.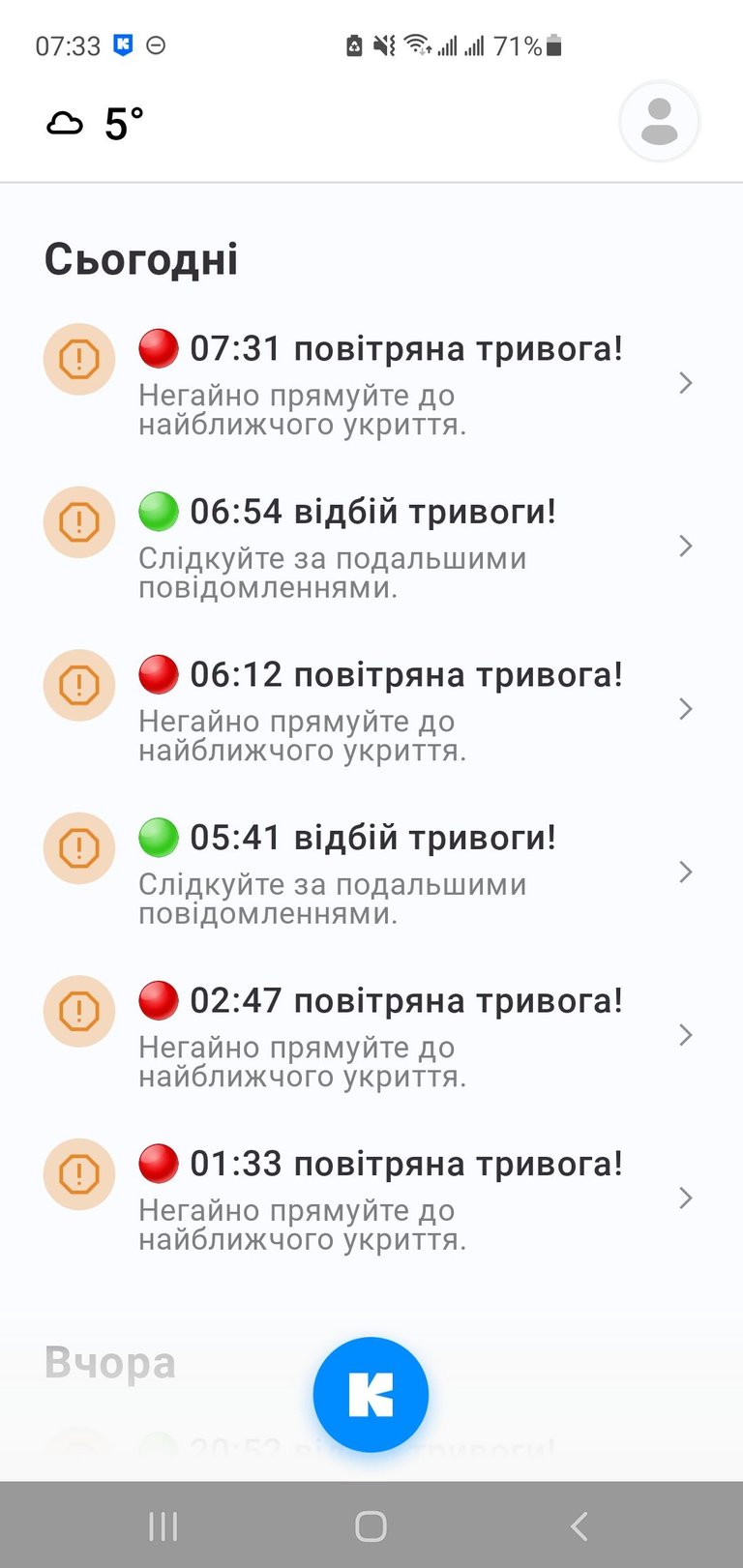 I had a sleepless night. I spent it sitting in a camping chair or lying in bed, and hearing only three sounds - absolute silence, thud boom and a long, mournful weeping of a siren. Now, in the morning, I think it was silly, and I wish I wasn't so scared and had some nap. Maybe today...

Stories of survivals. My girlfriend that's in Germany now says she talk to many Ukrainian people, and in their stories so much grief that her heart is broken. This is why I don't talk to friends these days. Only with those who are still in Kyiv, because we share information and details, not emotions and feeling. Emotions can easily brake me. There is a website that publish stories of survivals, and I read them to understand what to be prepared for, and what to do to survive.

This may sound silly, but I often think about garbage. I sort the garbage out of habit, although our garbage has not been taken out since the beginning of the war. They take it out only where there is a lot of it. There are very few people left in our house, so our garbage is still accumulating. We produce so much garbage... Disposable tableware, plastic. This is so sad. And so silly, because people are losing their homes, their loved ones, and I can't stop thinking about sorting garbage.

My friend in Germany handed over various little things for Nick and his guys - warm socks and something else. He did not rely on the delivery service, but gave the package to a trusted person. That man came here last night, but didn't make it to Kyiv before the curfew. Since it is impossible (and really dangerous) today, he drove back toward west, took people who were evacuated.

I received official volunteer status in the territorial defence division where Nick serves. 👍 And I finally opened my own currency account (USD). There are also requests for help from the previous TDD, so I am fighting on two fronts. At first I wanted to share a photo of the document here. Then I remembered that about a year ago I became a victim of intruders. Now I'm not sure it's safe to publish personal data in the public domain while there is a war going on. I'm getting paranoid. Anyway, for more details, you can contact me by Telegram: @zirochka_ua.
March 17.
I arranged a place to sleep in the tiny corridor of my apartments. Put sofa cushions on the floor, so I didn't have to move there and back on air-raid. I didn't sleep very well, but at least something.

The psychological limit of 21 days has been passed. People are talking and thinking about what they will do after the victory. These are not far-sighted plans, but just ordinary everyday things that now have a different meaning. Friends who have gone abroad can't wait for the day when they return home. As for me, Nick and I plan to go to my hometown and hug my Nat and my mother, and visit Nick's mother too. Also, I dream about the day when I see my good, generous friends from HIVE and thank each of them in person. I will always remember the good that you do for my country. 🙏💙

In the morning I found out why my windows were trembling yesterday. I don't know where they are aiming, but the bomb fell by the sports complex and the medical center where I planned to be operated on. This is my area. The operation was scheduled for March 1st. I managed to take care of all my relatives except myself. Well, I'll have to wait, and until then I try to take care of myself so as not to provoke a deterioration.

I spoke with my colleague, who escaped from the ruined Gostomel. He owes the bank 2 payments for a house that no longer exists. Insurance does not cover property destroyed during the war. All he has is a kids backpack, 2 T-shirts and cloth he had on. But he, his wife and kid are all alive. Our company sent him some financial aid.

Nick's mother has called to greet me with Purim and tell that they pray for peace and salvation to come soon on our long-suffering land. She has a good feeling about it, so do I.

I read and hear frequent messages about misinformation on social networks, and I'm glad I don't see it in my subscription. This means that I signed up for the right resources, and I removed/muted all the questionable ones. I question all information from unofficial resources and do not enter into discussions. So I save my resource to keep doing my job.

A few minutes ago, a bomb or shell fell nearby again. 😨 When there is an explosion in the air, you hear a sound and the windows tremble. And when the floor trembles, something falls. This is my observation.

Paypal now in Ukraine!
March 18.
Another night on sofa cushions on the floor. I didn't sleep well because of backache. I was hoping to see rehabilitation specialist today, but he will be in Kyiv only tomorrow.

It was a busy day. Work, online meetings, then a friend asked me to send documents to her friend. I grabbed it and drove to the post office. I was surprised that the they are open. There are quite a few staff there.

It was quiet during the day, yesterday and today. I found eggs in my fridge, but I don't eat eggs, so I've been thinking what to do with them. I bought some apples and baked apple charlotte by a simplest prescription - just eggs, sugar and floor.

Our multi-flat block has a few entrances. My entrance consists of 15 flats, and there are only me and another family left. I cut off a large piece of cake and was about to take it to a neighbor when I heard an explosion and the work of artillery. I opened my door and saw him on the stairs by the window. Before the war, we didn't talk much, more often just said hello, but now we talk every time. He tells me where I can buy milk, or fresh bread, or medicine, where I can fill up the tank. Talks about a country house and a past life. And I'm just listening. He took the plate with a pie and brought me two tangerines. I haven't eaten a tangerine in such a long time.

Today I heard the story of a man who 2 days ago was able to get out of the devastated Mariupol. What they drank and ate. It's creepy. And it reminded me of my grandmother. Until the last day, she was very worried about the fate of Ukraine. I was very young, brought up in the USSR, and did not understand her concern. At the time, sharing real family stories with children was dangerous. And her story is such that it was almost impossible for me realize the circumstances. Grandmother and her family lived in the village, and the Soviet authorities hated and feared the Ukrainian peasants. They were too independent. During the WW II, her husband was allegedly drafted into the Soviet army (In fact, he died in prison, and my grandmother found out about this by chance after collapse of USSR, shortly before her death). My mom was born a couple of months later. And when my mother was 9 days old (just ponder about), NKVD came to my grandmother and sent her with a baby to Siberia. It was September. She, along with other women, traveled in a boxcar for 4 months. Can you imagine how to survive with a baby in a cold boxcar during 4 months? I'm just saying that these are same people as those who are bombing Mariupol today.

I saw neighbors from the next multi-flat block, the wife had a bouquet of flowers. How cute and touching! Today I also saw that small coffee shops are open. Now almost everything that is open closes at 3 o'clock.

We are more and more being asked not to ignore the air raid and hide in a shelter. And I think about it a lot. It takes me 15 minutes to walk to the nearest shelter. I don't know if it's possible to sleep there at night, but sometimes you need to buy food, take a shower. And that means getting out. But an air raid can catch me anywhere. I can not go to the shelter, but go down to the basement. But there is a chance that the basement become a mass grave. Which means my apartment is about as dangerous as the basement. Therefore, I stay at home.

Nick has called. He saw a psychologist today, and had some test. They should all talk to a psychologist. He's discovered many new things about himself. 🤔
---
Twenty days. Many of you are tired of the same news from us. Destruction, victims, shelled humanitarian corridors and refugees, cities without water and light. I know and I understand. I used to be like that too. I was tired of politics and just wanted to live, enjoy the life. I traveled and loved photography, I saw gorgeous and exciting things everywhere. And that's where I am now. I no longer feel beauty. I don't relax even in my dream. Before I do something, I always ask myself: if a bomb falls nearby in a minute, what is the most important thing to do?
However, only together can we deal with the threats we face today and stop this horrible war. Yes, this is WAR, not an incident, not a military operation, not an annoying misunderstanding. Open war.
I am impressed by the huge number of good, kind people here on Hive. Many of them support us even against the official position of their governments. I want to THANK YOU on behalf of all Ukrainians.💖
---
---
---