My Wartime Diary. Kyiv, Ukraine

I had 2 very long days.
Yesterday (Mar 11) Nick did not want to stay in the hospital and went back to his position. I was so hoping... 😳 The doctor helped him, and he fixed their massage table.

Oh, he grabbed with him a thermal imager, for which we collected money. Thank you my dear friends. 💗 🤗 This is the photo of one of them.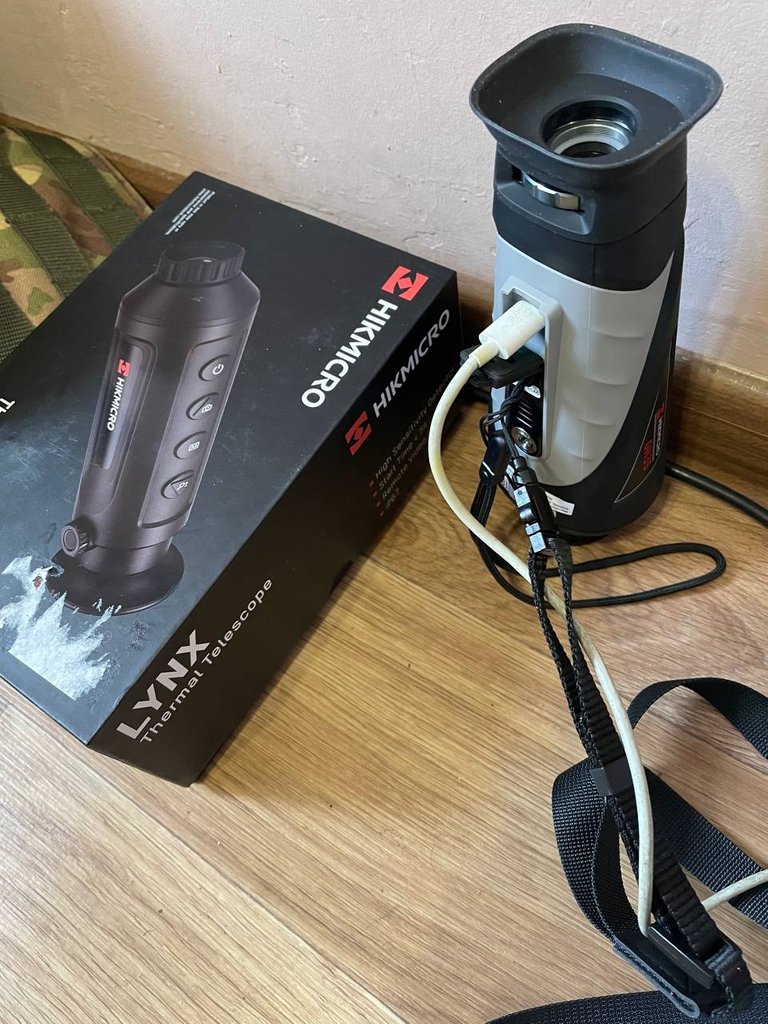 A friend who left Kyiv for Lviv a few days ago said that she's leaving for Germany with her daughter and mother, who, like mine, had recently been operated. She is too scared here. This news made me even sadder.

All night long, thoughts, thoughts went through my head. I really wanted to sleep, but I never fell asleep. Sleeping on a hard floor in just a sleeping bag is unbearable. The whole body hurts - lower back, back, hips. I don't know how others sleep. I dozed off before the dawn, I dreamed that my dad was dying, and I woke up from my own sobs. My dad passed back in 2000.
Last night I dreamed about my volunteering. The war is even in my dreams. And the 9-year-old daughter of my new friend dreamed that she was running away with her parents from the war to Belarus. And there she got lost. She was looking for mom and dad, and one of the passers-by asked her: are you from Ukraine? Hide quickly, or run away, you are not welcome here!
March 12th. 17th day of the Russian invasion.
Again, I drove to bring water for coffee / tea, then for a hot meal. I need to fill up the car. It remains to find a gas station.

I filled up the car and drove home. Nick has called. He's being transferred to another district and subordination, and he is allowed to go home and have a shower. I was so excited, can hardly wait when it happened. When I came to get him, he got in the car and the first his words were "What soft seats".

Finally he is home. All his things smell of smoke. He quickly took a shower, dressed, put on boots. We never wear shoes at home, except for room slippers. He did not even want to sit on the sofa, drink tea or eat with me. It was as if he could not find a place for himself, he was in a hurry all the time. Although he had enough time. It hurts so much to see how he has changed.

I took him to new location and returned home. I hope that his new commander will find a better use for him than the previous one.

My friend is on her way to the border with Poland. She calls me all the time. She says her friend from Germany purchased something for Nick. Good boots, thermal cloth and socks.

Do you know why do soldiers need feminine sanitary pads? I didn't know either. They are used as additional insoles in shoes so that the feet do not freeze. I have a great pain in my back after a sleepless night. I don't think I can volunteer tomorrow. I should probably think about getting back to work. Someone has to earn money. We must pay off our loans, support our mothers, and Natalie.

The backpack and boots that are in the photo, Nick bought for hiking. The backpack looks like a military one, but Nick really liked it for its size and thoughtful design. After all, he's an engineer. Once we went to the mountains, traveled. Who would have thought such terrible times would come, and these things would be useful to him as a soldier.
March 13th.
It was quite loud and uneasy in the air near me last night. Then, it became quiet, and I fell asleep. I slept in my warm bed at home until morning. Today I'm going to stay at home so as not to get sick completely.

At dawn there were several explosions on the outskirts my hometown. Mom and Nat both are okay, although they slept only few hours. I talked to Nat, she said it was loud and she was pretty scared. My poor sweet girl, she is afraid of even thunder and lightning. I wish I can give her a hug.

Be careful what you wish for. In recent days, I think about my goals. Former goals. I remember I'd like to lose a couple of kilos. And I also had a goal - to reach 10,000 HP by the end of this year. And I've never felt so sad about reaching a goal, and so quickly! 😨 You know, I talk to people here, and all they agree, that money is nothing anymore. Everything material has become nothing. People value life and freedom most of all.

It's Sunday. I finally made myself to get some food as the last time I bought food was first day of war. Phew! It took about three hours. I had a short list and one small bag, but I've purchased much more than I planned, so I have supplies. Non-perishable foods, water, dairy products. Perhaps my appetite and desire to live are returning to me. The range is not too wide, but they have everything. Perhaps I should have come earlier when there is more choice. I bought my favorite yogurt and ate it as soon as I got back.

I finally bought lemons and honey! I sliced them into a can and filled them with honey. Now I'm prepared to a cold. But it would be nice to go to the pharmacy anyway. Maybe next time. However, I better stay healthy.

Nick stopped off and picked up his stuff. Yesterday he left without anything, just with passport. He's lucky to have a wise wife who washed and dried all his clothes. 😇 He grabbed his laptop, and this is a good sign. He's much more efficient as an highly qualified engineer. I gave him yogurt on his way out.

Sirens sound several times a day and every night. But I got used to them a little bit. If no explosions are heard, I continue to do what I was doing. It is said that any habit is developed in 21 days. Is it really possible to get used to war?
March 14th. 19th day of the Russian invasion.
Another night at home. I woke up around 5 o'clock in the morning, without any reason. I have heard sounds of shelling, but not very loud, so I tried to fall asleep again. And in the morning I read in the news that the shells hit a 9-storey building in Obolon. This is another district of Kyiv. And the building of Antonov Plant, I passed it by many times these days. Also at night, bombs continued to fall on other cities and villages.

My TV provider just disappeared. It turned out that only free TV channels work. The provider's phones do not answer, and the chat is also quiet. But they charged my credit card 3 days ago. Hmm... I wonder what could happen with the whole company.

Today I plan to return to work online. I also have to pay taxes and utilities. The economy must work.

11:26 Air raid. I heard the explosions very well. It turned out that another cruise missile was shot down over Kyiv. One person was killed and six were injured by wreckage. It's getting closer.

CinC AF of Ukraine: Since the beginning of the open war of the RF against Ukraine, as of the morning of March 14, 259 missile strikes have been carried out on our territory, and 395 cruise missiles have been fired.

I try to focus on other things but keep thinking of the last missile shot down over Kyiv. It's a neighbor district. Don't like the idea to left my apartments unattended, but I need to think about moving. My friend that is now in Germany left her boyfriend the keys from her flat in the downtown. This is my plan B. I have no idea what the refugees are taking with them. Documents, money. If you can't take your whole life with you, that is dear to your heart, then what?

Good news, the rehabilitation specialist came around to help my back. I feel better now. He also put tape on my back muscles, hope it helps. He didn't allow me to pay. He is so kind and brave as well, driving around the city, volunteering, and giving help for free.

Nick has called. His back is also not very good. Now, it's on me.

I used to watch the birds, standing on the balcony, listening to their singing. Now there are mostly crows left. Sometimes I see pigeons. Yesterday, when I was standing in the row to the supermarket, a pigeon almost crashed into the man in front of me, several times. Could it be shell-shocked? And today I heard the hawk's call a few times. Long, dainty and sad call.

I was about to go to bed when I heard the alarm. It's 7th so far. I'm not afraid of the dark, and I don't need a nightlight. But since the war begin I sleep with nightlight every night when I am at home. Just in case if I have to get up quickly at night and pack up or run away.
See you tomorrow. And I am so grateful for your comments and support and willing to help. I don't think I could have done it without you. 🖤
---
---