Trusting the Process on this Sling Bag
It turned out pretty well, don't you think so too?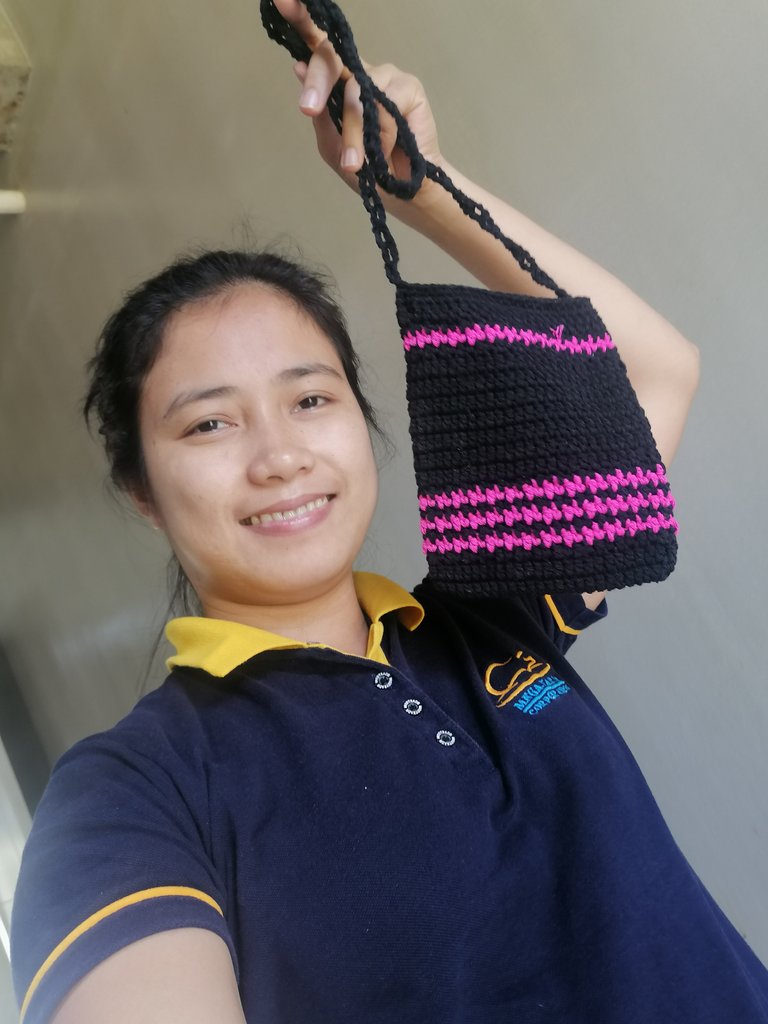 Here's a closer look in its design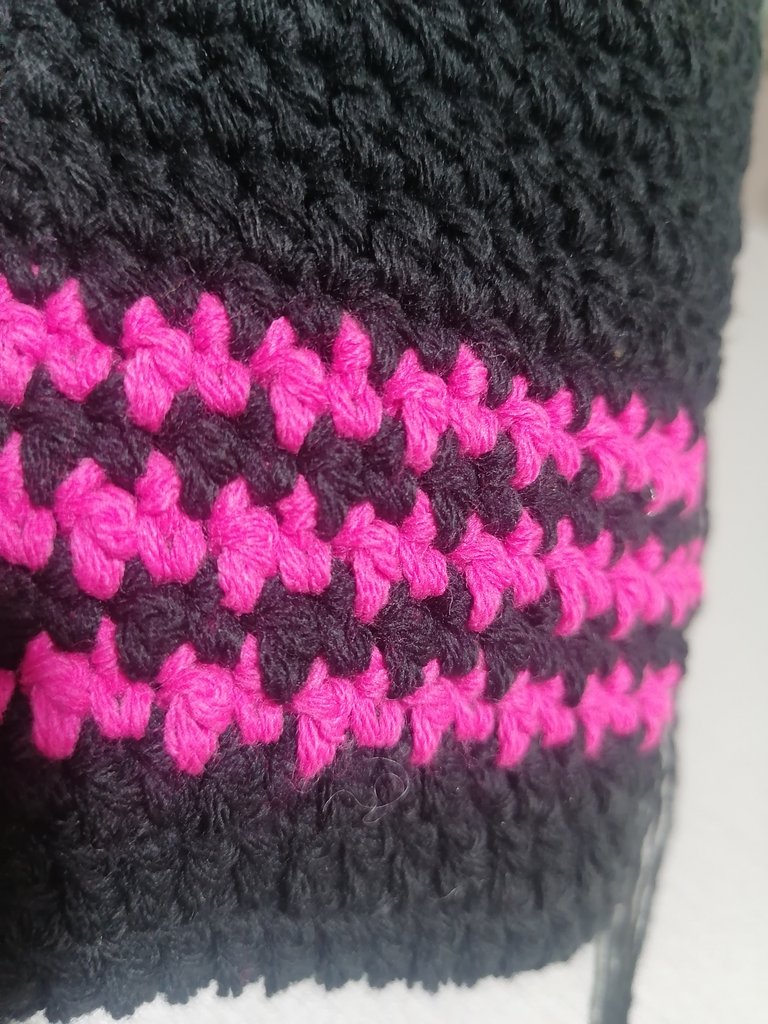 But honestly, when I started on the design of this project, I was hesitant but I chose to trust the process.
---
some things don't really look good when they are still in a premature stage but little did we know they look best when they are done.
Just like in life, some things start as a tragedy, some even lose dear things in life but soon after, when things work out on their own, it turns out to be the best for you.
After all, if we don't trust the process and just quit, we will never know what lies ahead.
---
Here is how I made the sling bag.
One day, I was pretty bored at my workplace. I did all my tasks and my internet connection was pretty slow to engage in Hive so I picked up my hook and my yarn and did some random things.
I started on this project on July 21 after I did the two-way bag which was a success despite the flaws it had after missing some details on a video tutorial on Youtube. I hope to share about it one day here. I still don't have a decent picture wearing it.
I was actually thinking about someone's birthday at that time and I wanted to give her a purse that would accommodate her beauty products but life is a roller coaster and she got my feelings hurt. My first plan was canceled then a better plan took over.
I pursued to make a sling bag with design and this will be one of teh projects that I will make for sale soon when I have funds for my yarns. I am manifesting those things to happen someday.
The design
The design was pretty simple, it was just an alternate of Double crochet and single crochet but I still made a lot of errors since I am used to doing one stitch on a project.
At first, It did not make sense at all. look at this one here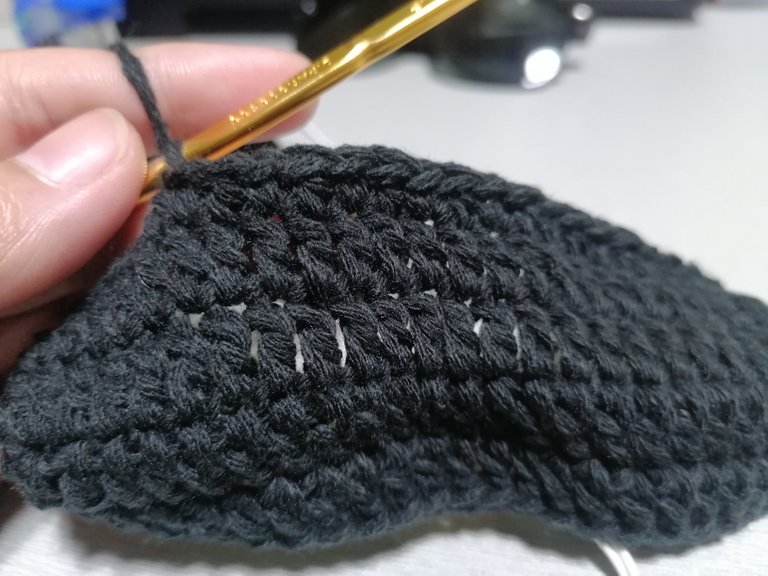 The alternate DC and SC is not even noticeable.
After completing the round, I added another color, the only available color I have in my workplace is pink that day.
I made a DC on top of an SC and made an SC on top of the DCs and the first pink row doesn't complement the design at all.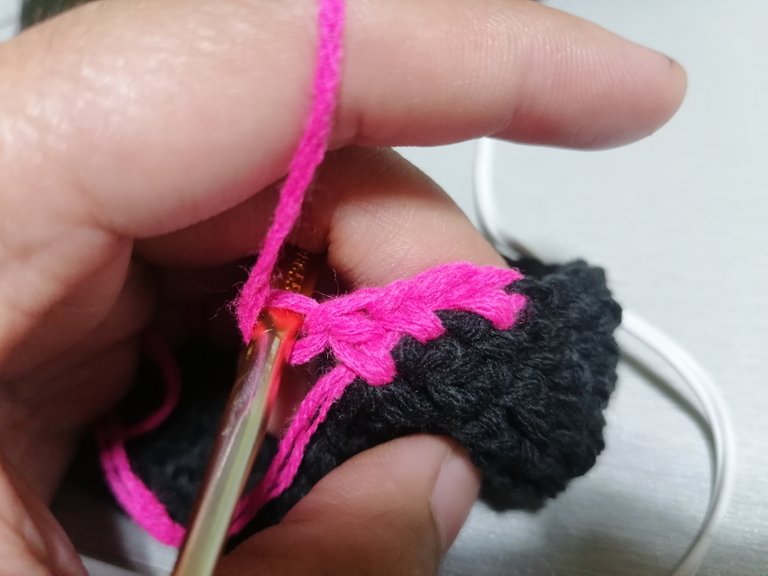 I added another black row and co on and the project design became even more visible in round after round.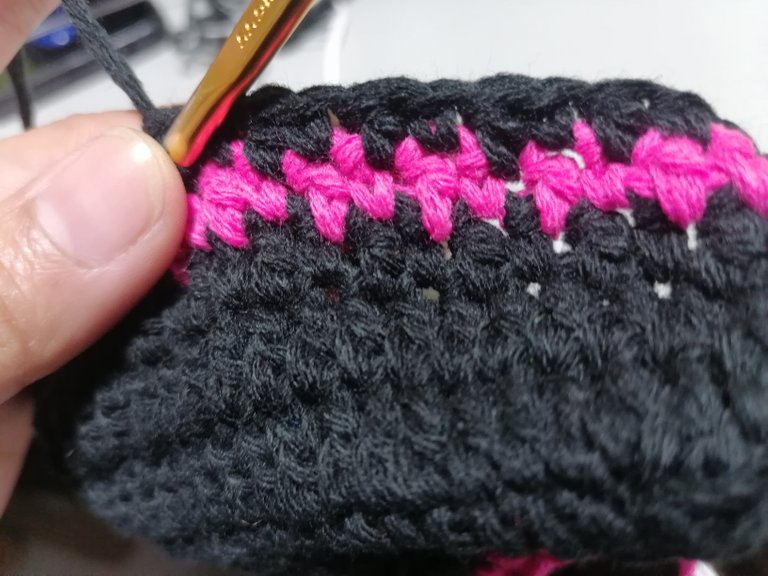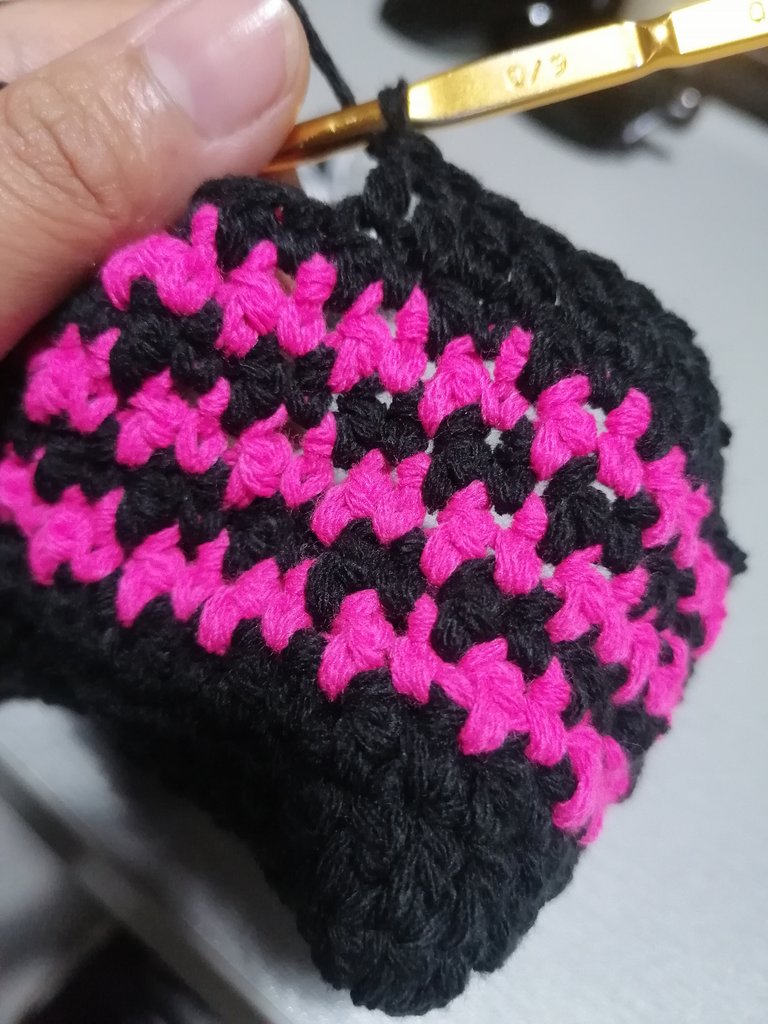 I compared my present work with the very first project that I made way back years ago and honestly, I can't remember when. It was looking great so I ended the design after three rows of pink yarn and added some more round for length.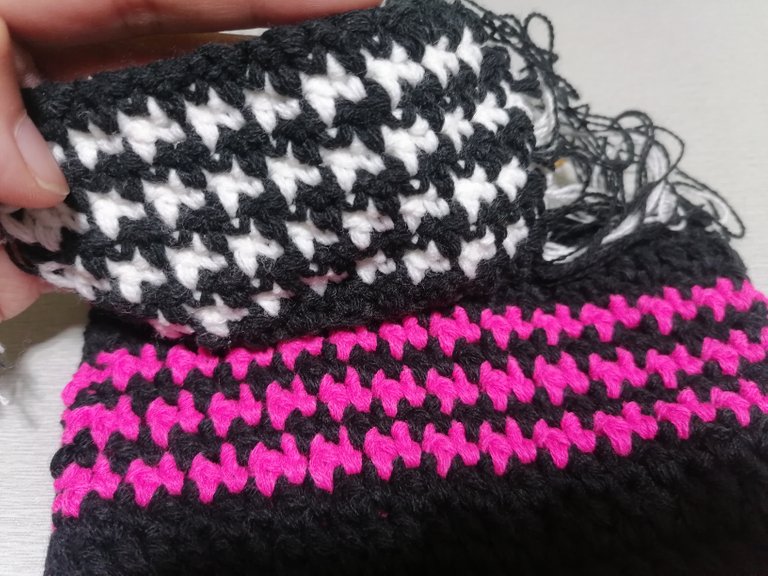 Before I ended my work, I added three more rounds of alternate DC and SC before the month of teh bag. For the sling, I made a chain3 and DC in between them until teh desired length. I measured how long the bag will be when worn and ended my work securing the end of the yarn to provide support.
I was so happy with what I have achieved and posed some poses while wearing the bag.
I made so much effort since the front camera o the phone which I am using now is broken so I had to use the main camera.
---
I loved how the pink and black color combination complemented each color making the bag look even more beautiful.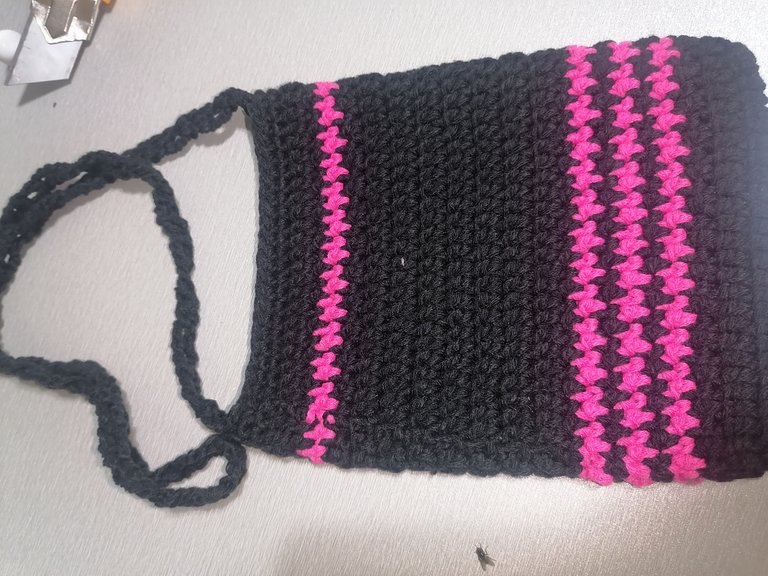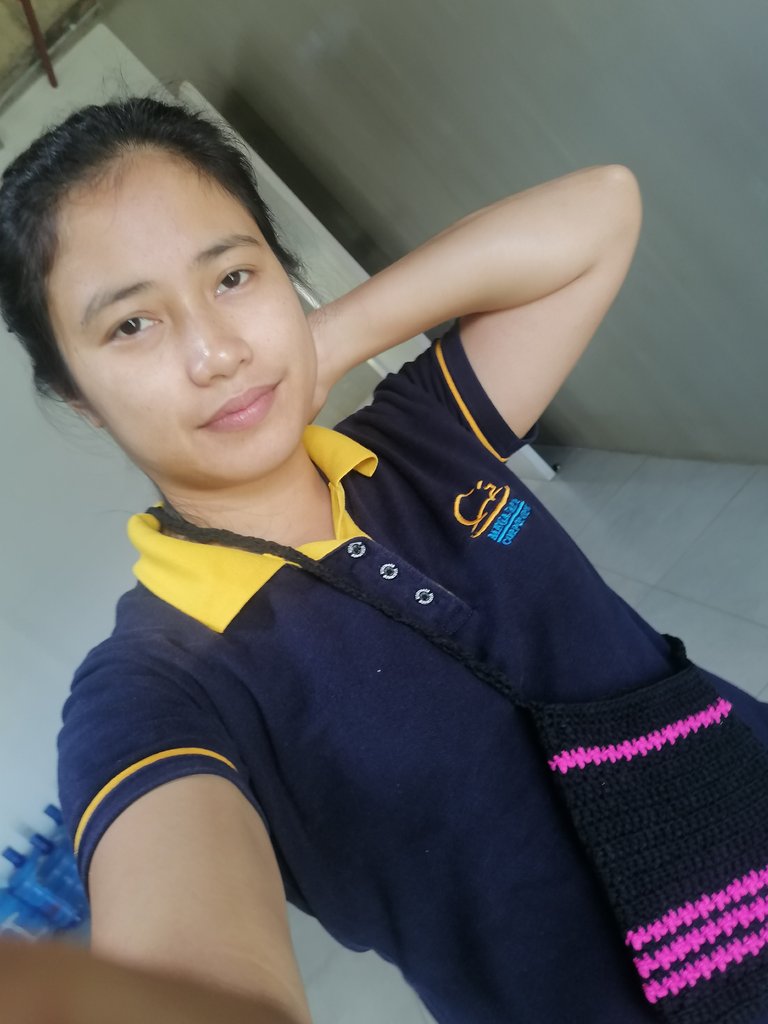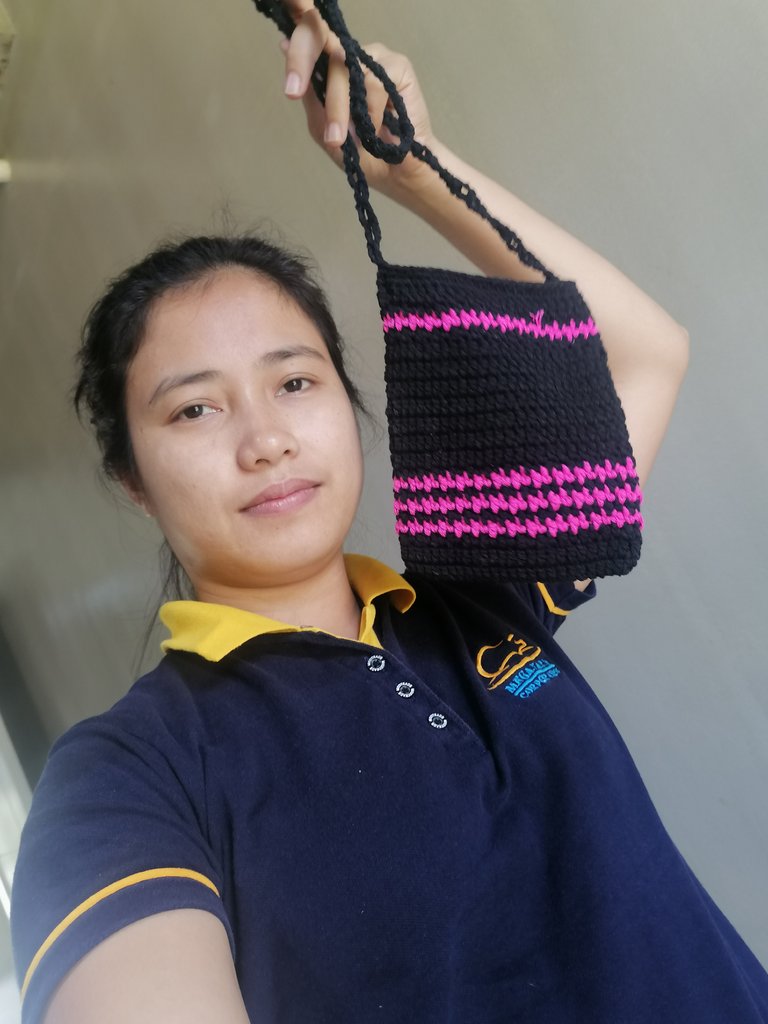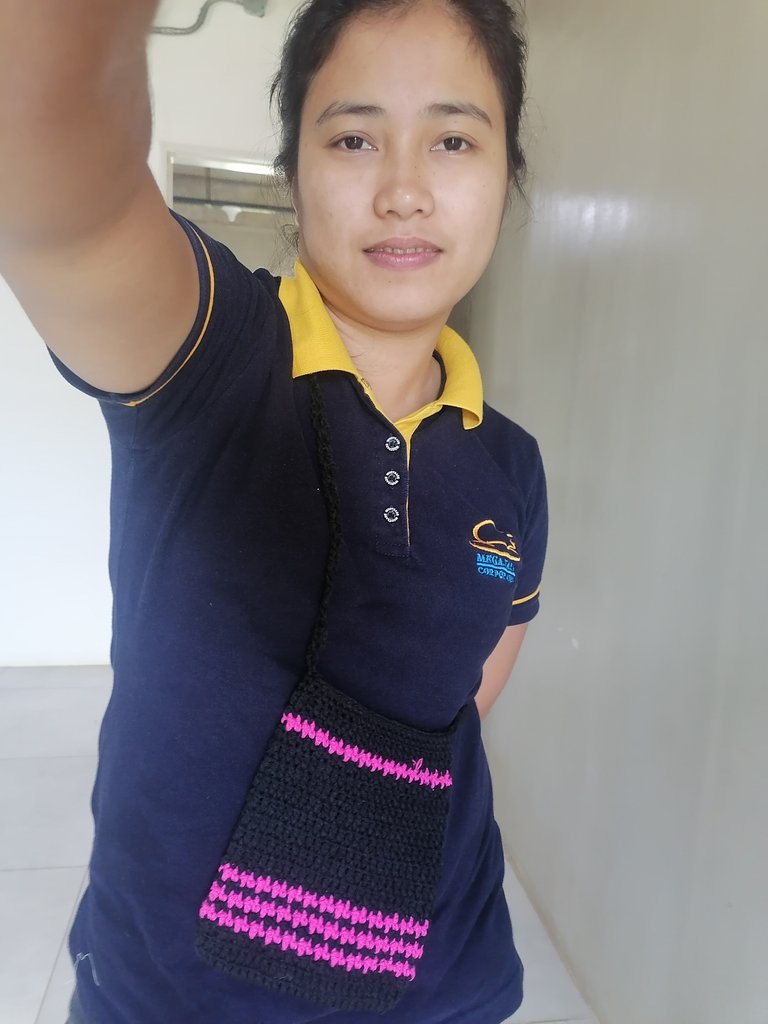 After the pictorial, I used the bag around to carry the phone and it did its work! It was such an amazing phone holder but after bringing it at home. my laling got her eyes on teh bag and borrowed it and left it at Nanay's house. now it's nowhere to be seen and I hope it could come home again.
This will be all for now, see you around and keep safe always
---
---