Campo de Carabobo: A place to appreciate art, architecture and history [ENG/ESP]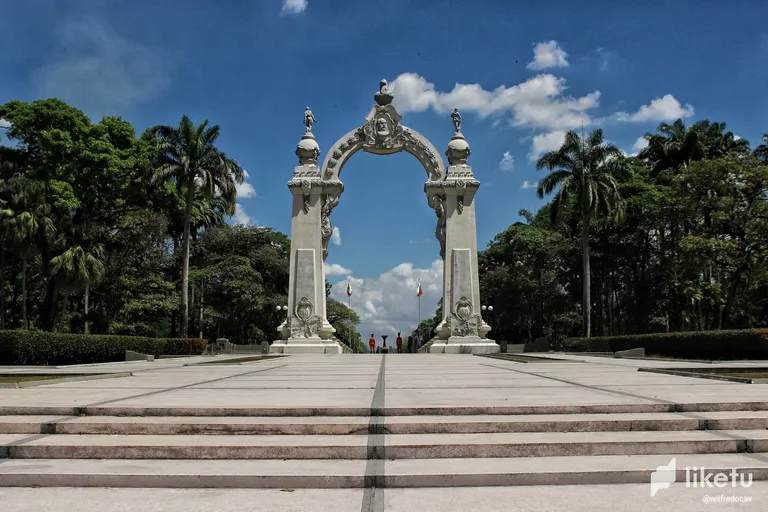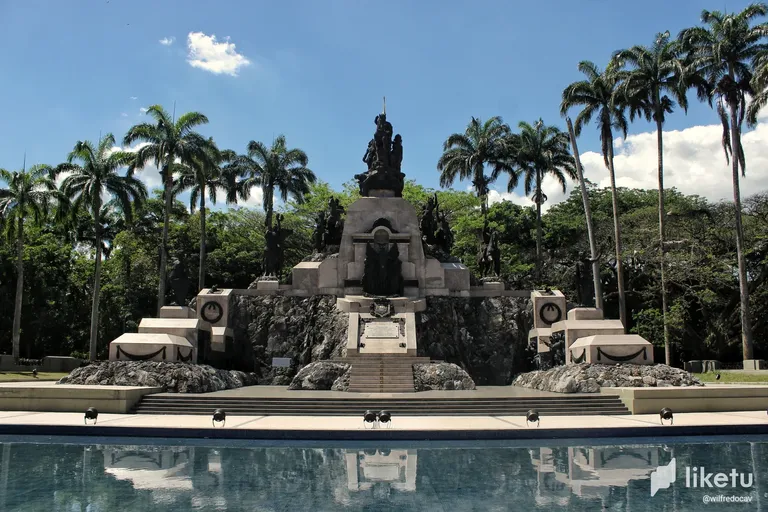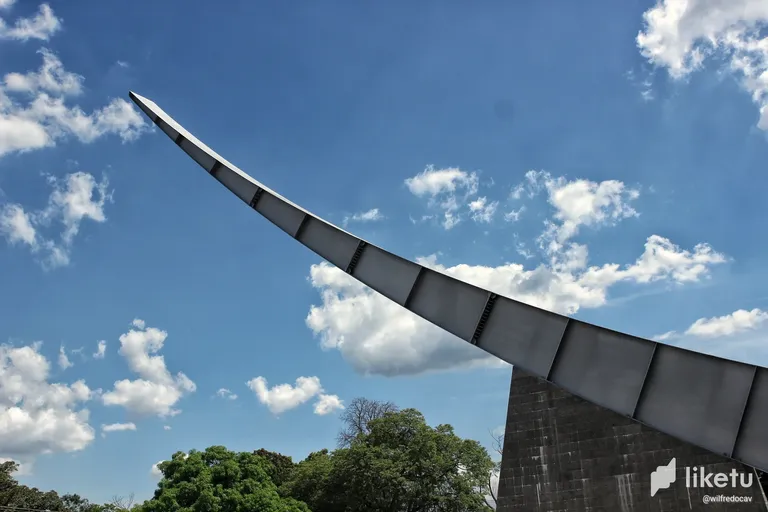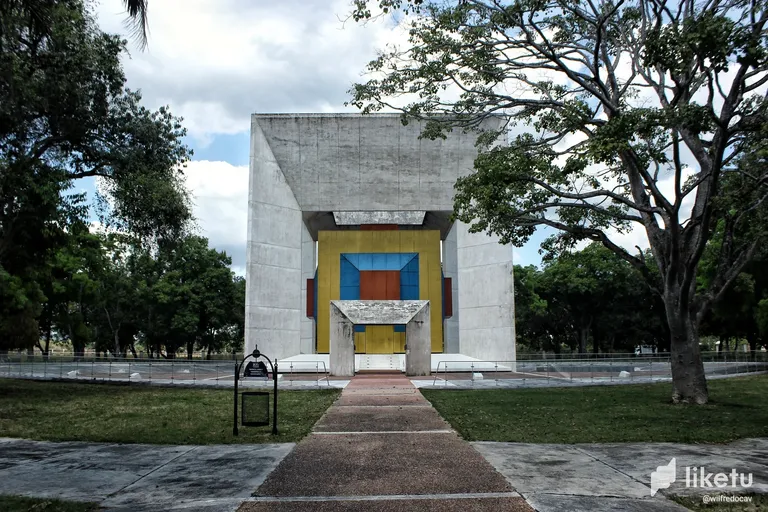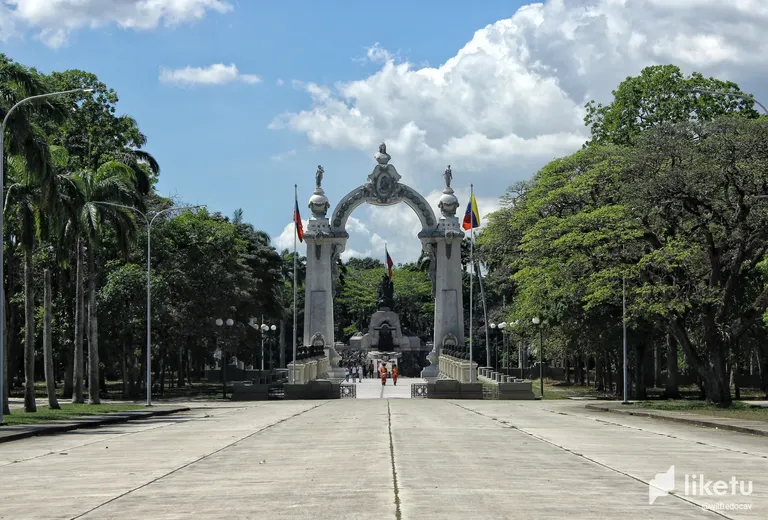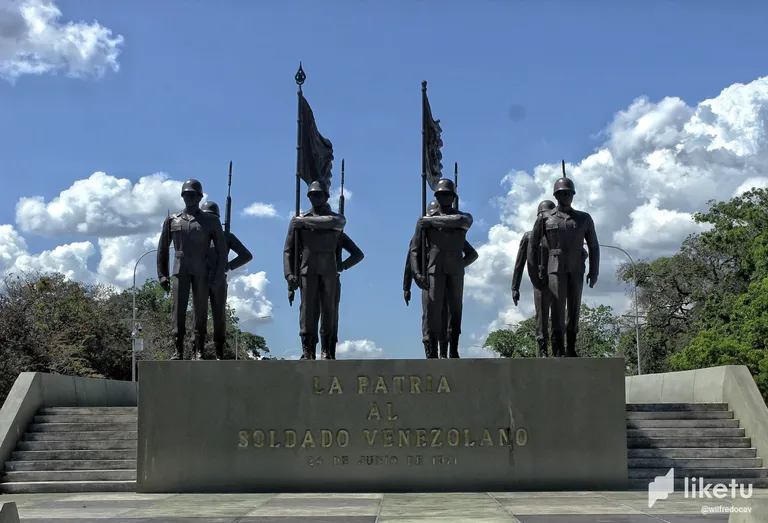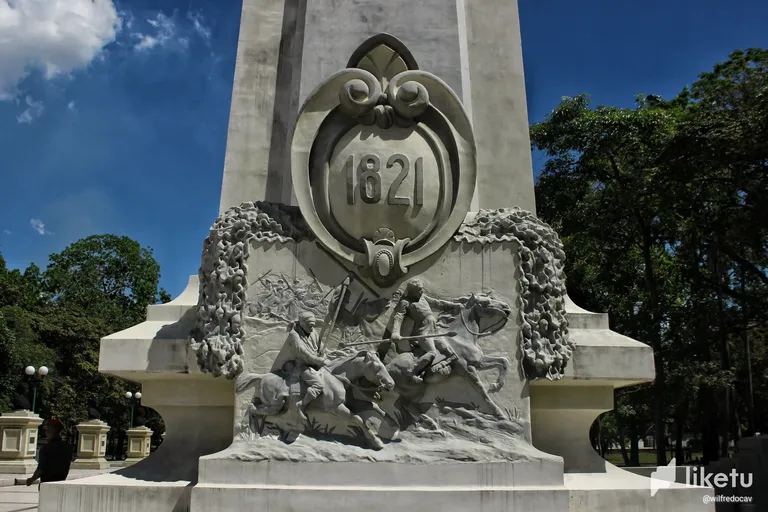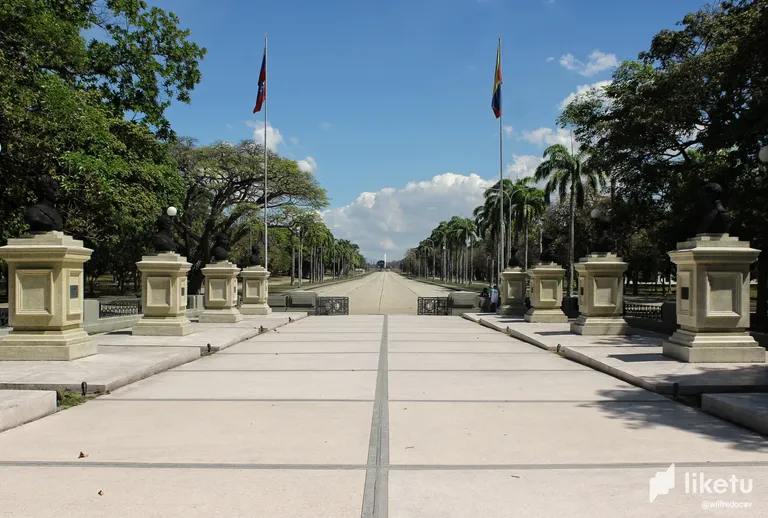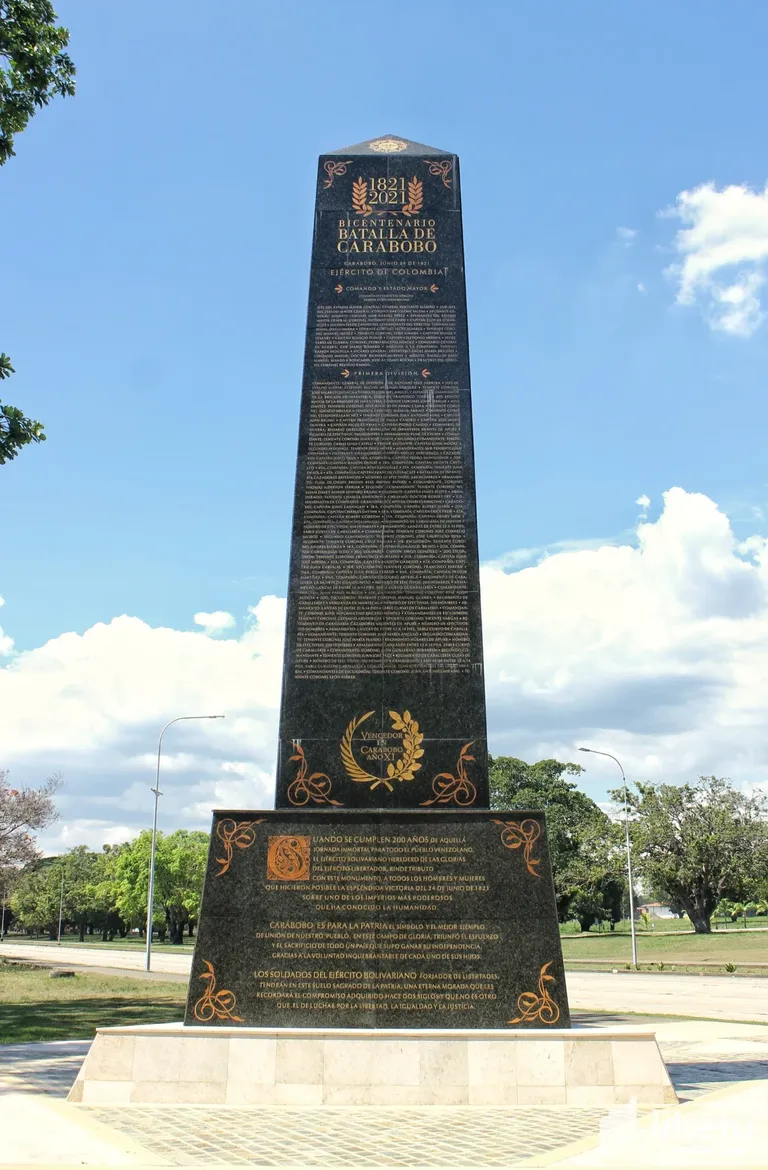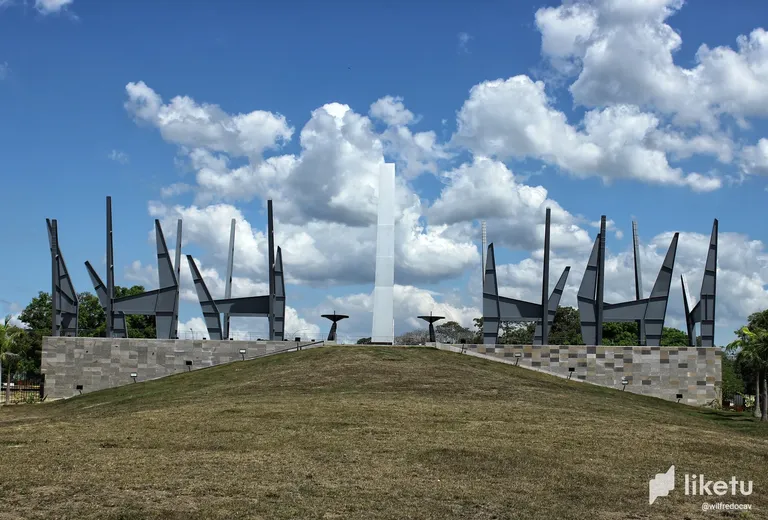 Campo de Carabobo, is a site that functions as a walk of historical monuments, where art, architecture and history converge, for the simple fact that it is the place where the battle of Carabobo was fought in 1821, a milestone that determined the independence of Venezuela from the Spanish crown. This is the main reason for the erection of large monuments in tribute to all the soldiers who fought on that historic day for the country.
This site is located in the Libertador municipality of the state of Carabobo - Venezuela, approximately 20 minutes from the city of Valencia, capital of the state of Carabobo. And one can move in buses, having a total cost in transport in 0.50 $, besides mentioning that the entrance of this enclosure is totally free.
I wished more than a decade ago I did not visit this place and at that time I could not take any pictures, but for this occasion I could appreciate in more detail the monuments, as well as take many pictures of the entire route, which extends between plains and hills, where at some point there was a great battle.
Just when we are arriving at the place, you can see large sculptures of what looks like large spears, as a symbol of that battalion that fought with pure spears. From that point we would be at the entrance of the enclosure. Then a few meters away, we will find a monument of several sculptures of soldiers, in honor of all the soldiers of the world.
In such a way, then we follow the route on an extensive asphalted road, and we can already appreciate the great triumphal arch, a very symbolic monument for the state of Carabobo and Venezuela. In this arch we can see that there are two soldiers who guard the tomb of the decoding soldier and the eternal flame, but at that point the tour does not end yet, because after the arch we can appreciate the great altar of the homeland, which consists of a series of sculptures and in the whole pedestal, there is the sculpture of Simon Bolivar, as the maximum leader of the Venezuelan independence.
On the other hand, in Campo de Carabobo there is also an interactive museum for children, an animal contact farm and also a large diorama, which at this time is not in operation, but at the time inside you could see projections of the battle of Carabobo previously recreated audiovisually.
Undoubtedly, Campo de Carabobo is a site worth visiting, for all those who like to appreciate the value of history, architecture and art. All these areas are based in a single place, which has a great significance for Venezuela and also for all America, for everything related to the feat of independence.
All photographs are my own and were taken with a Canon T3i camera.
Español
Campo de Carabobo, es un sitio que funciona como un paseo de monumentos históricos, donde convergen el arte, la arquitectura y la historia, por el simple hecho se el lugar donde libró la batalla de Carabobo en 1821, hito que determinó la independencia de Venezuela de la corona española. Es esa la razón principal para que se levantaran grandes monumentos en tributo a todos los soldados que lucharon en ese histórico día para el país.
Este sitio se encuentra en el municipio Libertador del estado Carabobo - Venezuela, aproximadamente a unos 20 minutos de la ciudad de Valencia, ente capital del estado Carabobo. Y uno se puede trasladar en buses, teniendo un costo total en transporte en 0,50 $, además de mencionar que la entrada de dicho recinto es totalmente gratuito.
Desee hace más de una década no visitaba este lugar y en ese momento no pude hacer ninguna fotografía, pero para esta ocasión pude apreciar con más detalle los monumentos, así como también hacer muchas fotografías de todo el recorrido, que se extiende entre llanos y colinas, donde en algún momento hubo una gran batalla.
Apenas cuando estamos llegando al lugar, se puede apreciar grandes esculturas de lo que hace ilusión a grandes lanzas, como símbolo de aquel batallón que luchó a pura lanzas. Desde ese punto estaría en la entrada del recinto. Luego a unos pocos metros, nos encontraremos con un monumento de varias esculturas de soldados, en honor a todos los soldados del mundo.
De tal forma, luego se sigue el recorrido sobre un extenso camino asfaltado, y ya podemos apreciar el gran arco del triunfo, monumento muy simbólico para el estado de Carabobo y Venezuela. En dicho arco podemos ver que hay dos soldados que hacen custodia a la tumba del soldado descodificador y la llama eterna, pero en ese punto aún no termina el recorrido, porque luego del arco se puede apreciar el gran altar de la patria, que se constituye por una serie de esculturas y en todo el pedestal, se encuentra la escultura de Simón Bolívar, como máximo líder de la independencia venezolana.
Por otra parte, en Campo de Carabobo también se cuenta con un museo interactivo para niños, una granja de contacto animal y también un gran diorama, que en este momento no está en funcionamiento, pero en su momento en su interior se podía apreciar proyecciones de la batalla de Carabobo anteriormente recreadas audiovisualmente.
Sin duda alguna, Campo de Carabobo es un sitio digno para visitar, para todos aquellos que le gustan apreciar el valor de la historia, la arquitectura y el arte. Todos esas áreas fundamentadas en un solo lugar, que tiene una gran significado para Venezuela y también para toda la América, por todo lo relacionado a la gesta de independencia.
Todas las fotografías son de mí autoría y fueron tomadas con una cámara fotográfica Canon T3i.

---
For the best experience view this post on Liketu
---
---