Suddenly, someone turned the light on
I love sunsets! I've proven that multiple times as I put them on my blog often.
They are all beautiful and unique, each time it gives a different feeling. I know though that when the weather is a bit cloudy, the sky will show some more power and let us experience the most amazing colors we can ever imagine. This time, I was completely blown away.
I saw an opportunity to experience another nice sunset. The sky was full of clouds but it wasn't completely covered. Perfect, I thought! It should show some beauty as the sun goes down.
So I packed my Nikon, which lately I take everywhere with me, and headed to the nearest beach.
In the beginning it looked nice, but nothing too special.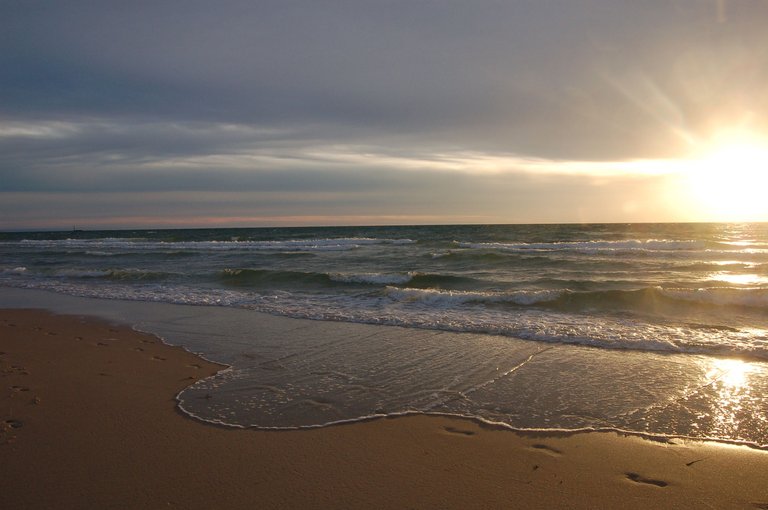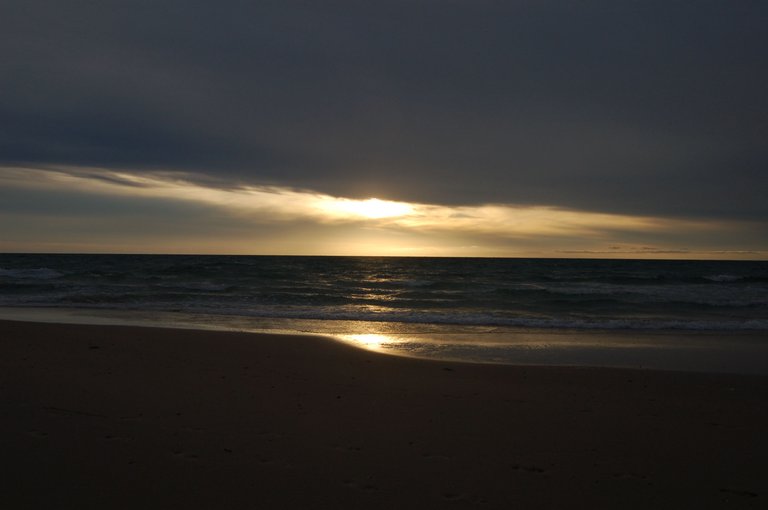 I started walking. The water was actually warmer than the air temperature was outside. At least that's how it felt. I could easily go for a swim. I saw two guys swimming and having a blast as the waves were getting stronger and stronger. They didn't seem to mind and kept laughing.
I knew I still had some time before the sky fully brings it on, so I started walking to the other side. Not many people were at the beach that time, I guess it was too windy for them. Which gave me a better opportunity to take pictures.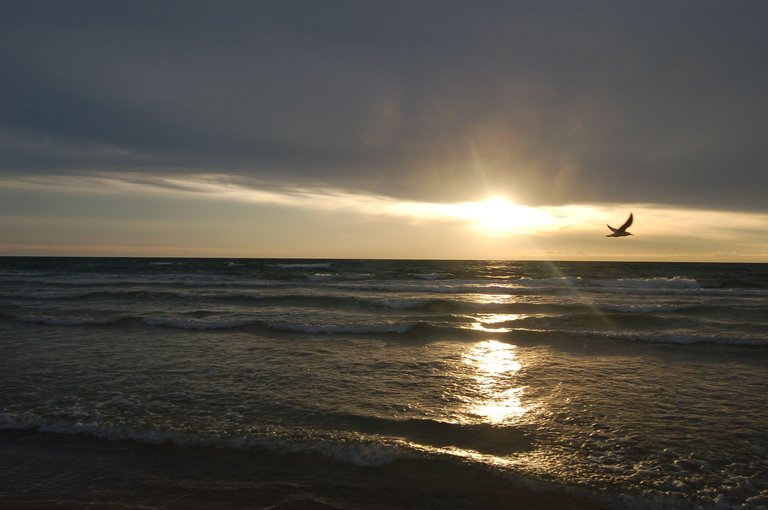 Seagulls were also enjoying their time, trying to catch some food, splashing in the water and flying just above the waves.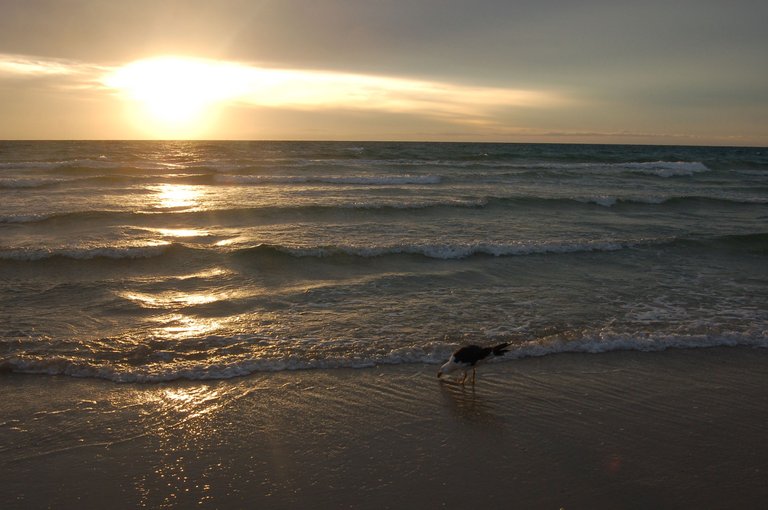 I started seeing some nice pinky colors in the sky, but the darker it got, the more it looked like not much else was going to happen.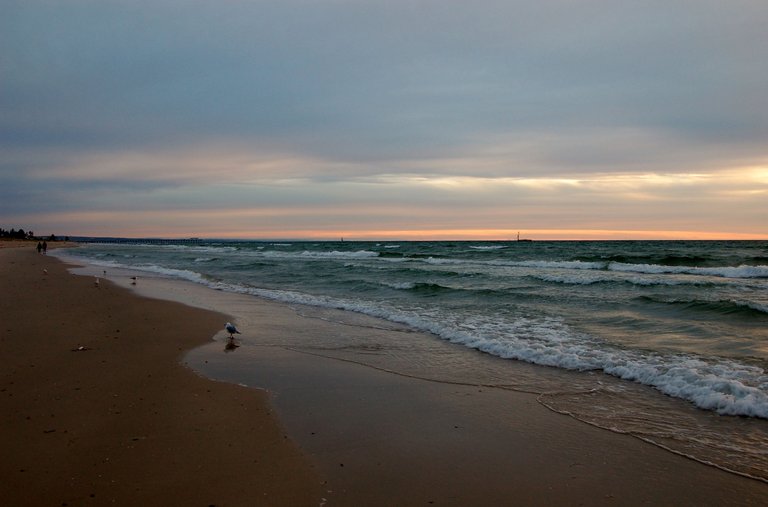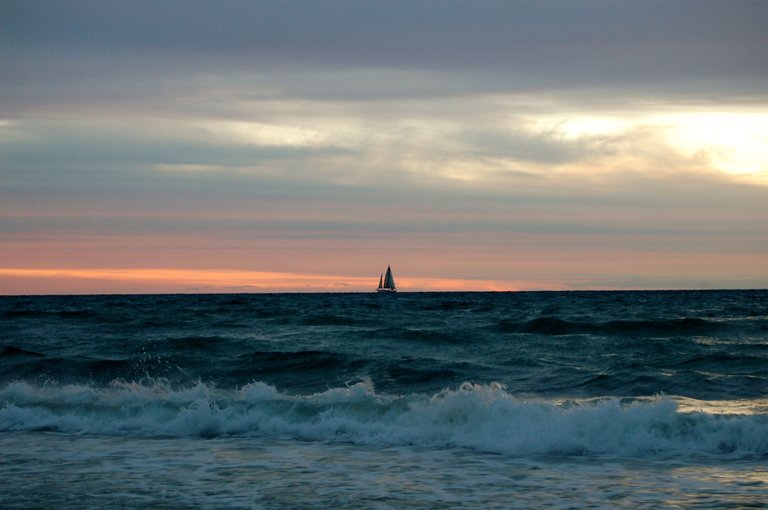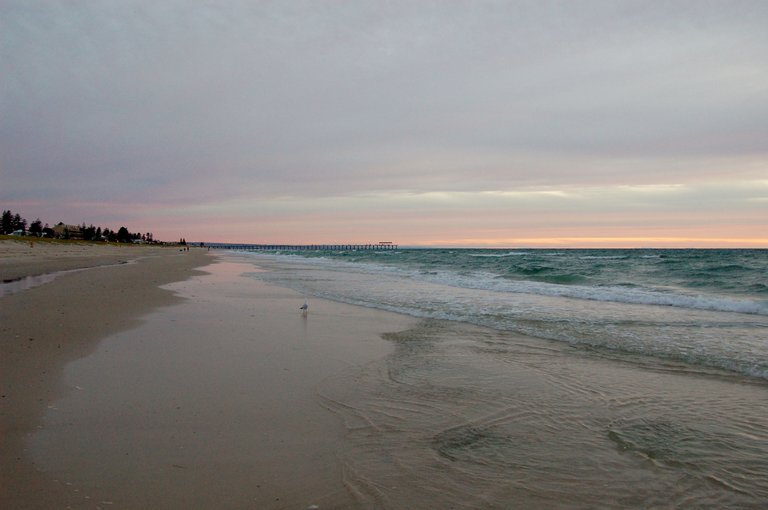 That's ok, I thought. Let's just enjoy the moment of peace and solitude. Walking was amazing, watching a few dogs go by, having fun as they were trying to catch their ball thrown by their owner, but for the most part, I had to take that time to disconnect from the world. My mind was full of thoughts which I tried my best to silence. What to do next, how to promote the business, where to find more options for income, how to find like-minded people, where and how to help more, how to "open people's eyes", when will we see the changes, why do I always find some plastic in the ocean, how to help the environment, what is my next step?
So many questions in so many areas, but no answer.
I started walking back and thought, that's it for this sunset. Let's go home.
As I get close to the spot where I started, I see the young guys still there, still having fun in the water. Good for them, it looked amazing!
It got darker and darker.
And as I kept having my thoughts in my mind, all of a sudden something managed to stop them. Suddenly, someone turned the light on.
No, not in my head, in the sky! All of a sudden, the sky became brighter and brighter. The whole sky turned pink! With every second, it was more pink!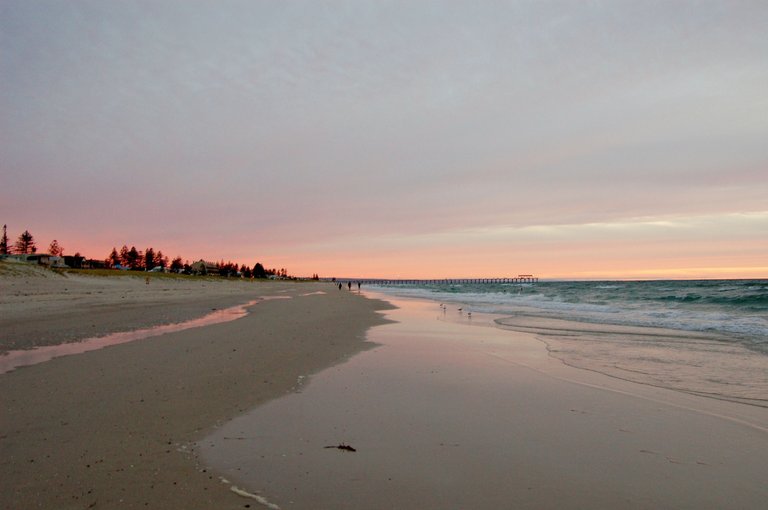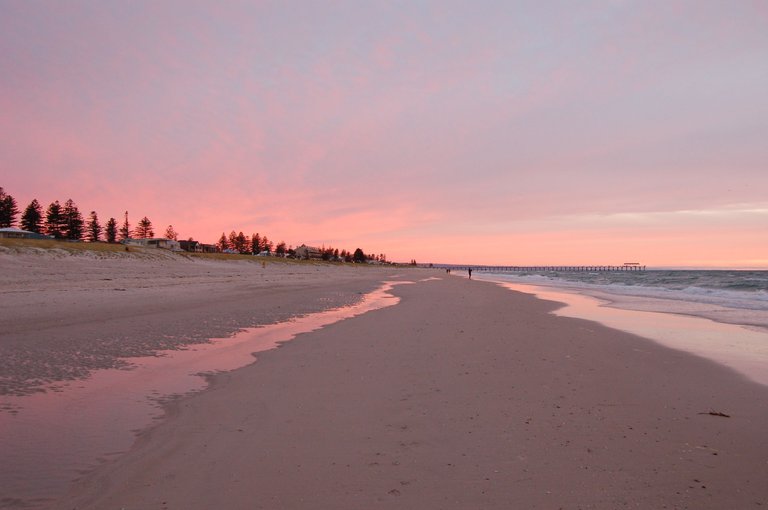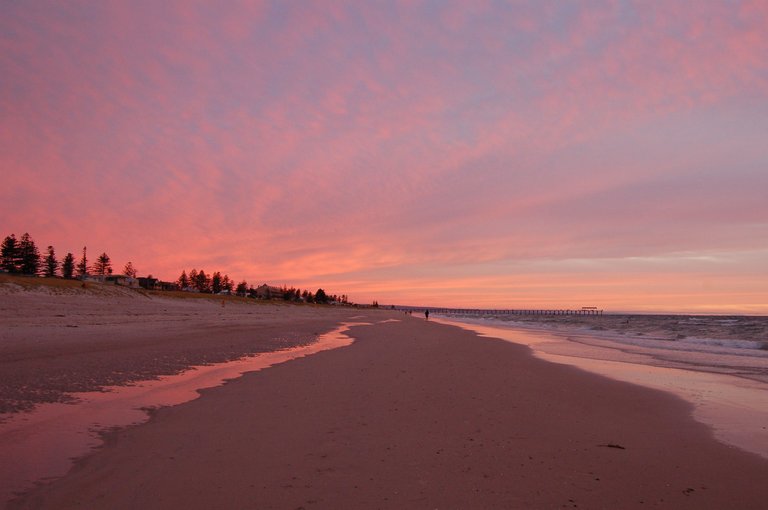 Everyone that was on the beach, suddenly stopped. Complete silence and admiration of the sky. Everyone taking pictures. Not many people were there, but those who were, were amazed. It was so beautiful. Everything was pink, the sky, reflection in water, even the sand.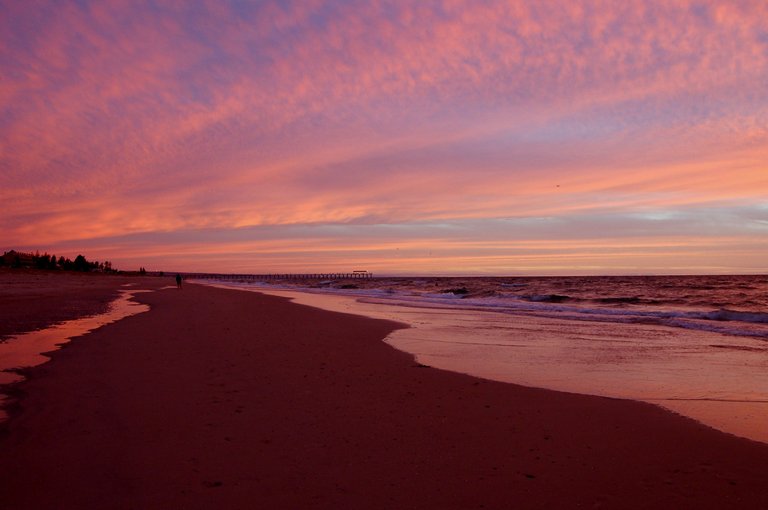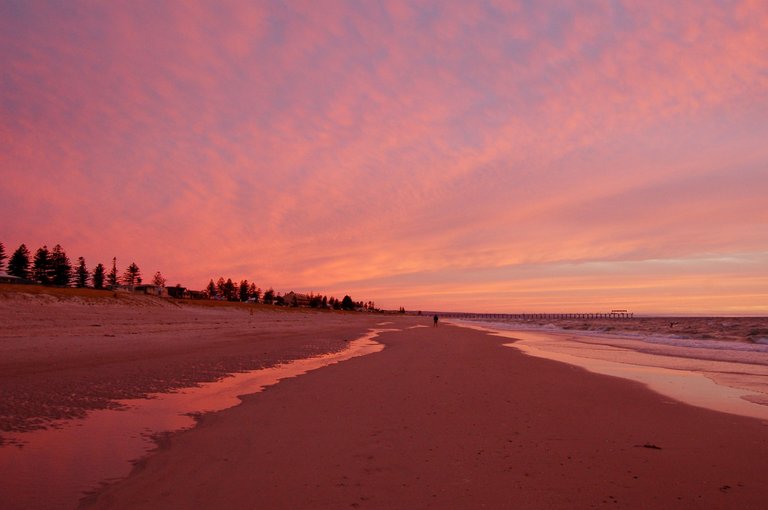 "The light" was on for a few minutes and I just got this flow of energy and calmness during that time. Absolutely breathtaking!
As the time passed by, the colors very getting more and more intense. Only now it was a combination of pink, purple and blue. It just didn't stop! Stunning!
The darker it got, the more purple color started to take over.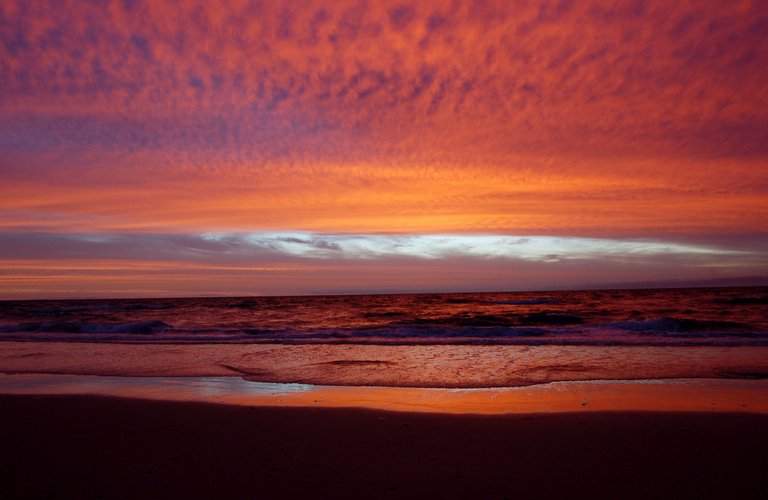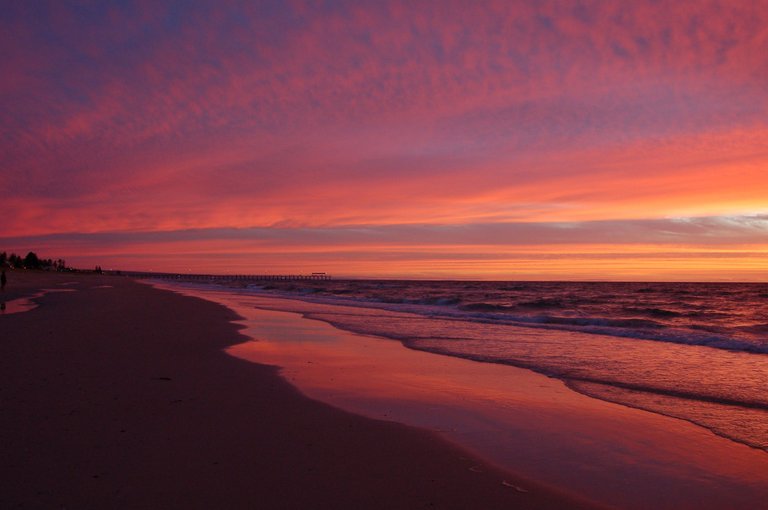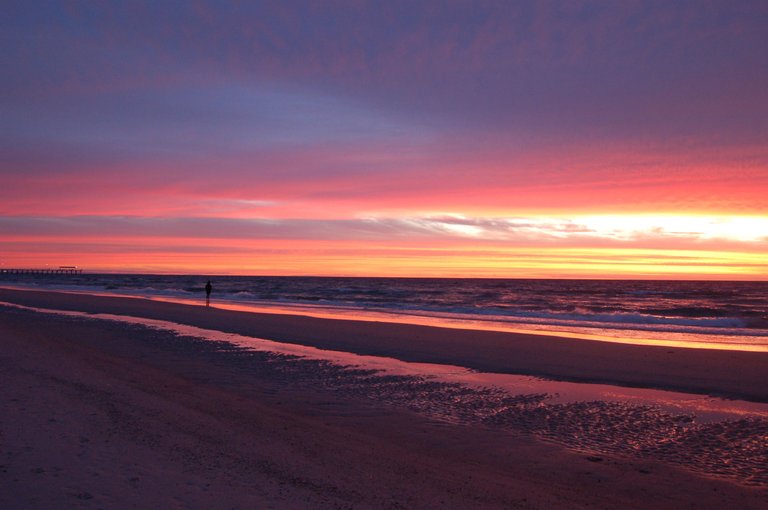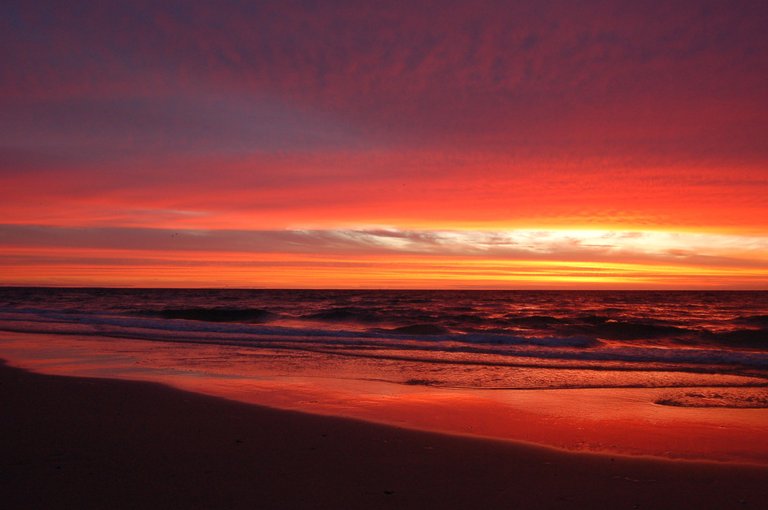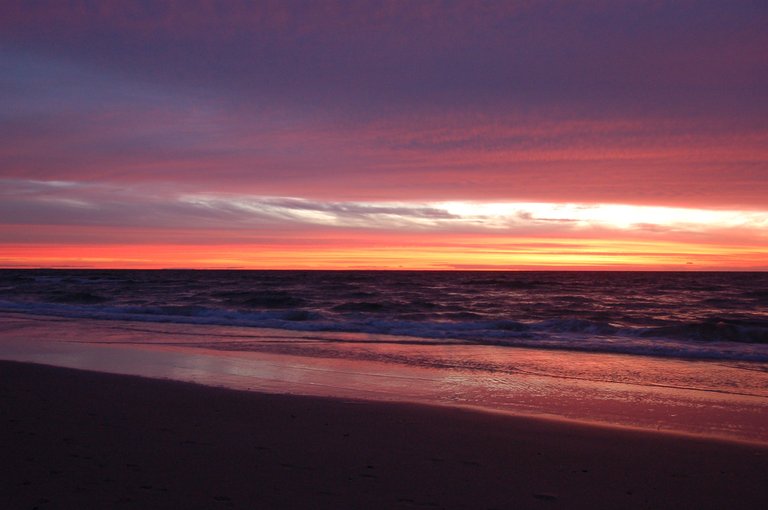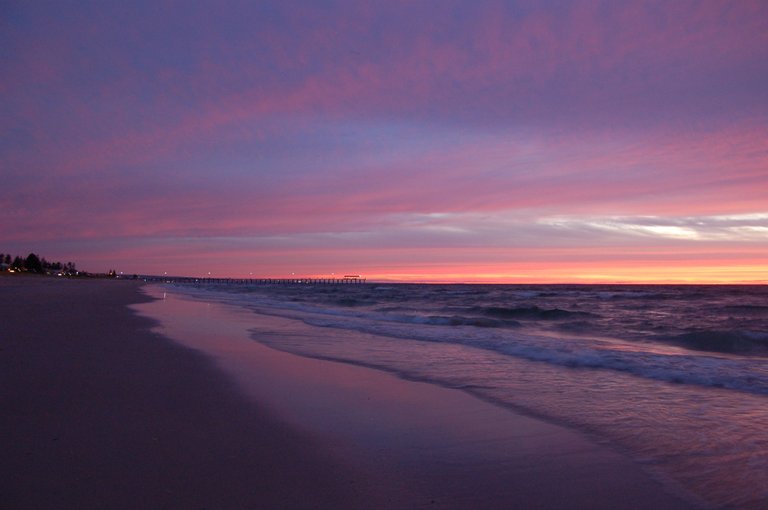 It was already about 9.20 pm and the sunset was still not entirely finished.
Incredible, nice work universe, much appreciated! That's one way to stop unhealthy thoughts! :)
Thanks for watching, see you next time Hive tribe!
Kat
---
---