The Quest For Freedom
One of the major thing every teenager and youth crave for while growing up is the opportunity to get away from home, it might seems somehow, but that doesn't mean they're being maltreated, although some might be, but it's all down to the taste and hunger for freedom, the will to do things at their own pace literally makes them yarn to get away from home.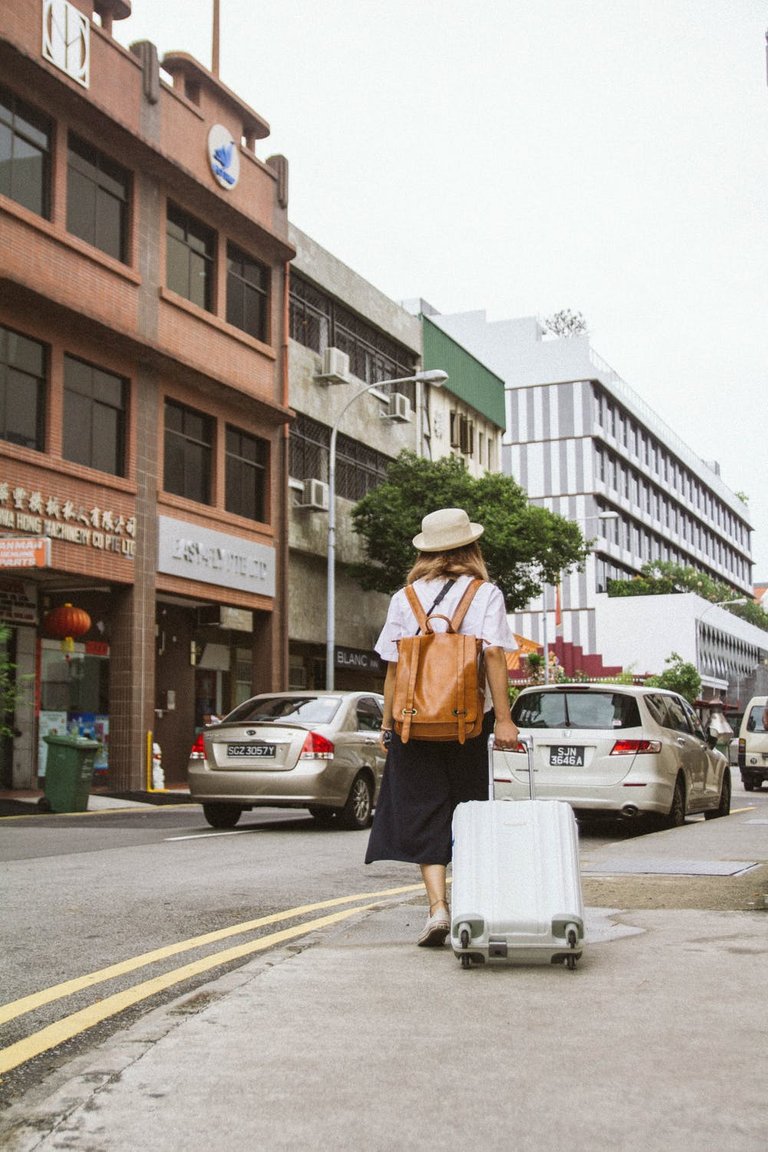 Image source
I could remember while I was growing up, I do long to get out of the house at every given opportunity, but the people I grew up with are the type who doesn't buy that idea, then I felt it was a punishment and like I'm being maltreated, but then I grew up to come to the understanding that they were trying to protect me from the menace lifestyle like smoking, drinking, stealing and cultism that's being inflicted on youth in our community.
I bet these act of theirs is one of the core factor that's makes be become an introvert over the years, but then it got to a point where when I was growing up, they still try to curb the rate at which I go out, setting a time limit that I must return home before 6pm whenever I go out.
These made me feel like someone in bondage, because I can hardly go out for an hour without getting a call to find out where I'm and when I'm coming home, but luckily for me and opportunity to leave showed up one day when I gain admission into the university, I grab it with both hands and just to prove how exciting this freedom was to me, after the first day I park my bags that I'm going to resume school and do our matriculation, I never went home until I finish my 200 level, and that's was approximately 2 years after I left.

WHY LEAD TO ME STAYING THAT LONG AWAY FROM HOME
Of cause I actually start missing them immediately I got into that was bus conveying me to school, and so did I throughout those two years, so it's not a thing that I don't care or so, but from my first day in school I was taught some life lesson and outplayed with street smartness that I would have adopted if I were to be allowed to learn practical life lessons gradually from happenings around me, rather than just being told about them.
I can remember one of such occasions, where friends do tricky stuff just to get money off me, and sometimes what they're charging me for could be so simple, but because I had no idea how easy there were or how things were done they kept on playing different of such prank think my roommate ones sat me down and started educating me about those stuffs, how to deal with people and the likes.
WHAT I LEARNT
During the period when I refuse to go home, my parents also stop sending funds with the hope that I'll come home when I'm broke, but being away and on my own brooded the hustling spirit in me and I'm super excited these phrase of my life did happen, because assuming they kept sending those allowance, I'll relax and not go out in search of means to survive as a man.
and gradually I was able to fend for myself, also prior to that I've always been dependent on my parents for all my needs, but via going alway from home I realize I can't always look up to them before I can do things, so I dive into different work, and at a time I started learning some skills which I was hoping will earn me money ones I become a professional.

The write-up was prompted by @hive-learners Community feature topic about our experience while being away from home.
Thanks for checking out my blog post, have a blessed weekend.
---
---