Rosella's on the deck.
How's it going hive.??
So during the week we had a little getaway to O'reillys in Lamington National Park.
We checked into our little villa in the hills and as I opened the door to the deck... . I was greeted by a Rosella.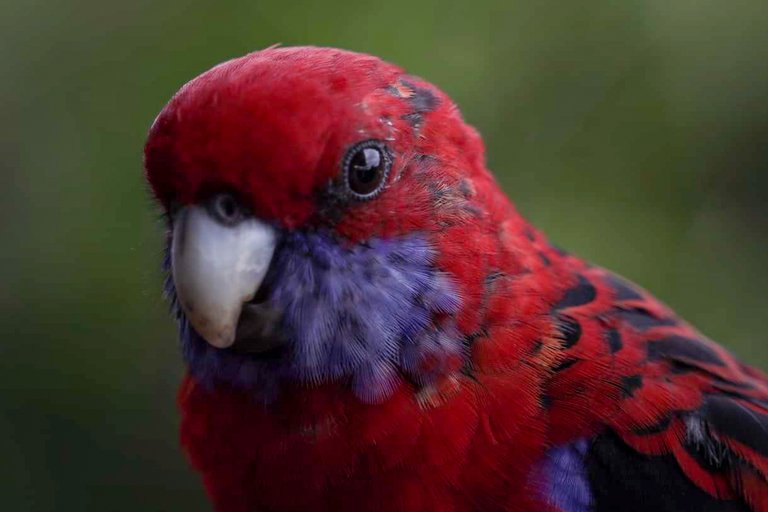 Then all of a sudden all his friends rocked up to greet me.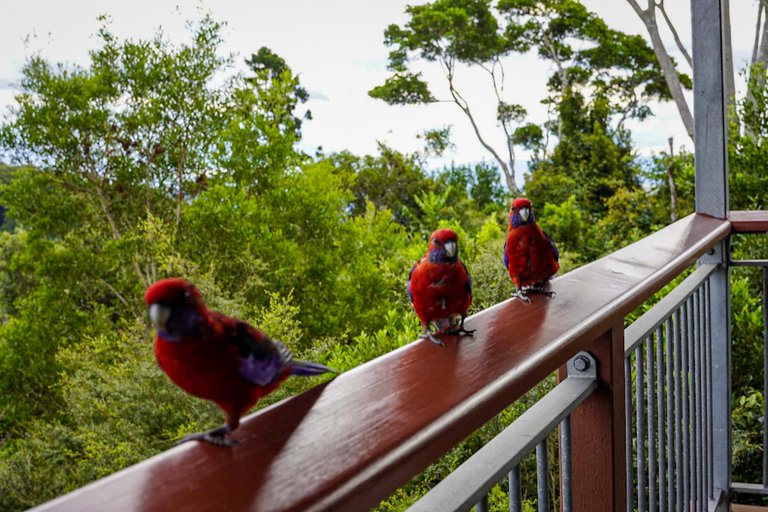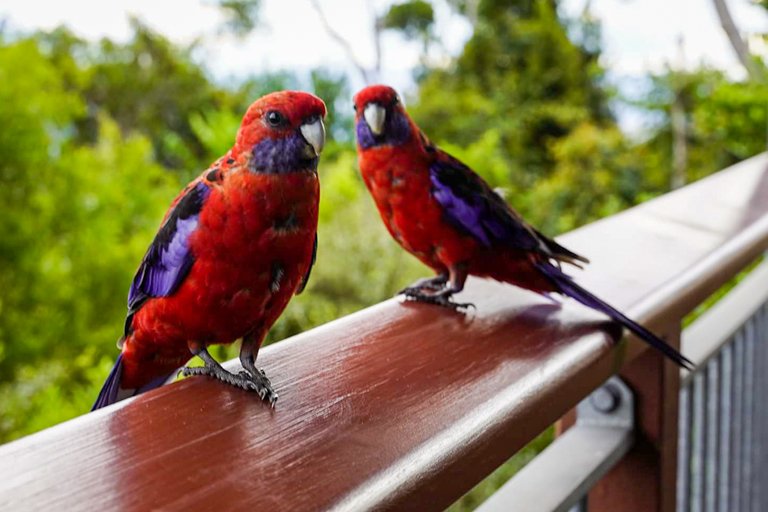 I felt like I was in a Disney movie haha.
Rosella's can grow up to 37cm, and these parrots are beautifully coloured with the red and blue feathers.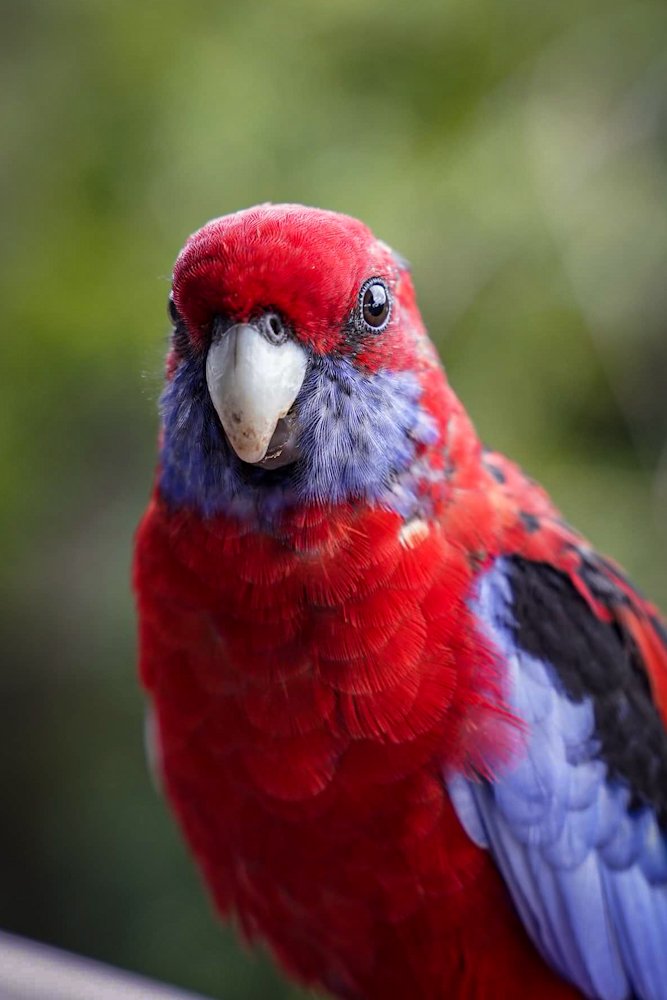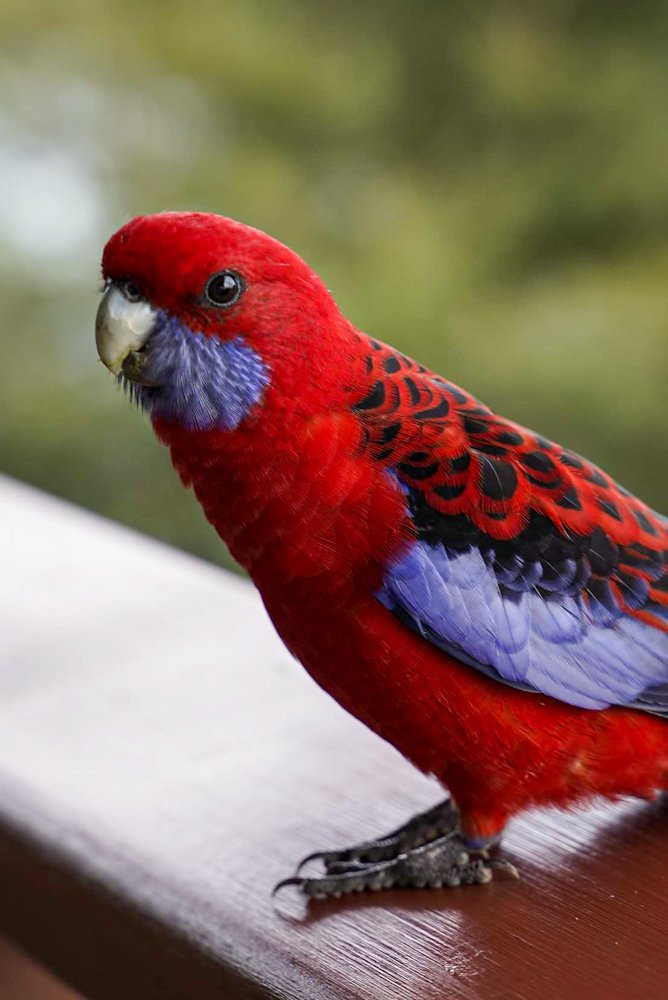 Some of these guys looked a bit ratty, might be some sort of feather diseas or they are moulting but I'm not sure.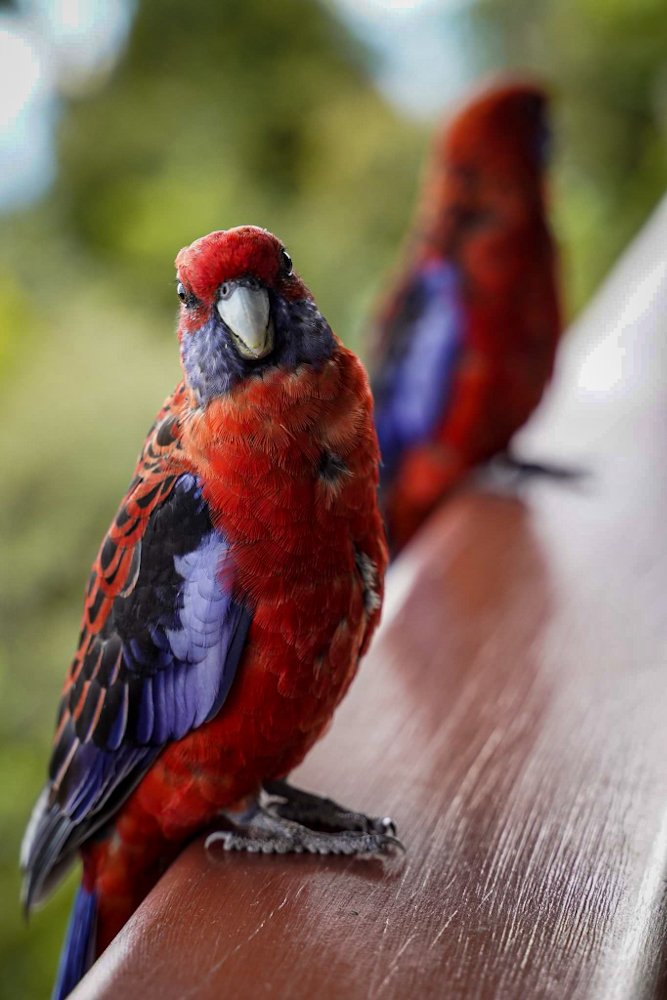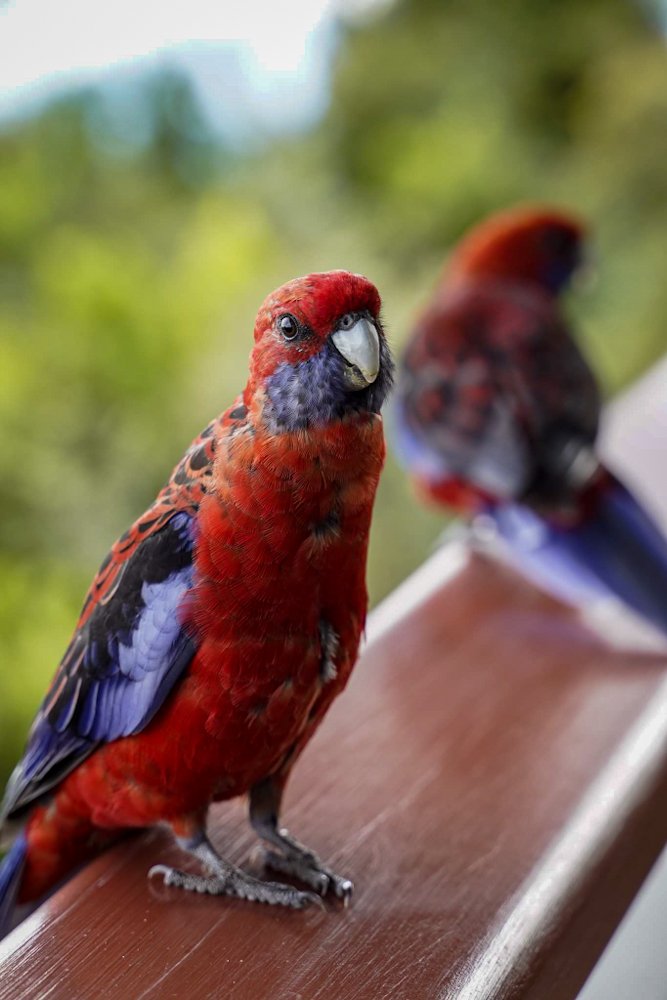 They remind me of a parrot that pirates have on thier shoulder while sailing the seven seas. Arrrrrrhhh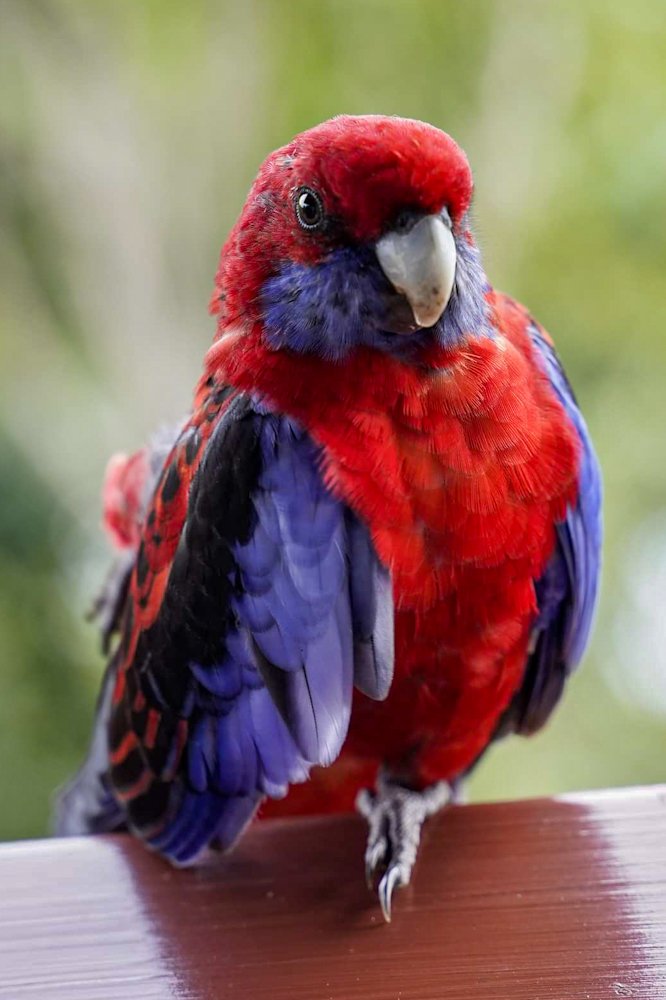 I held out a grape and one of them jumped on my arm.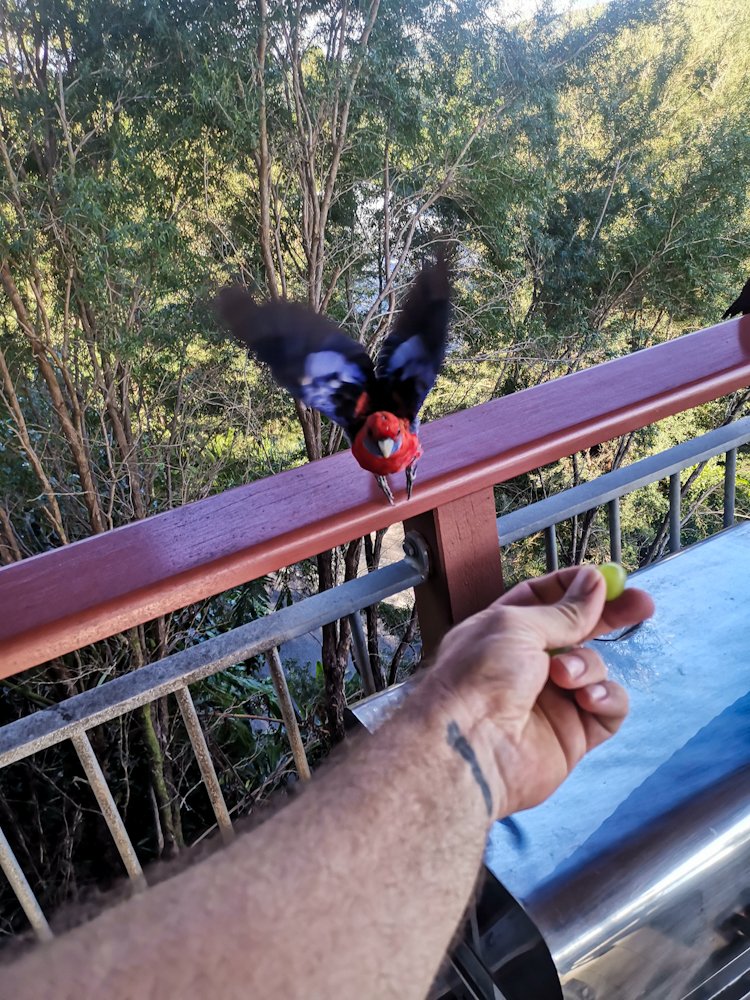 These guys really enjoy grapes by the look of it.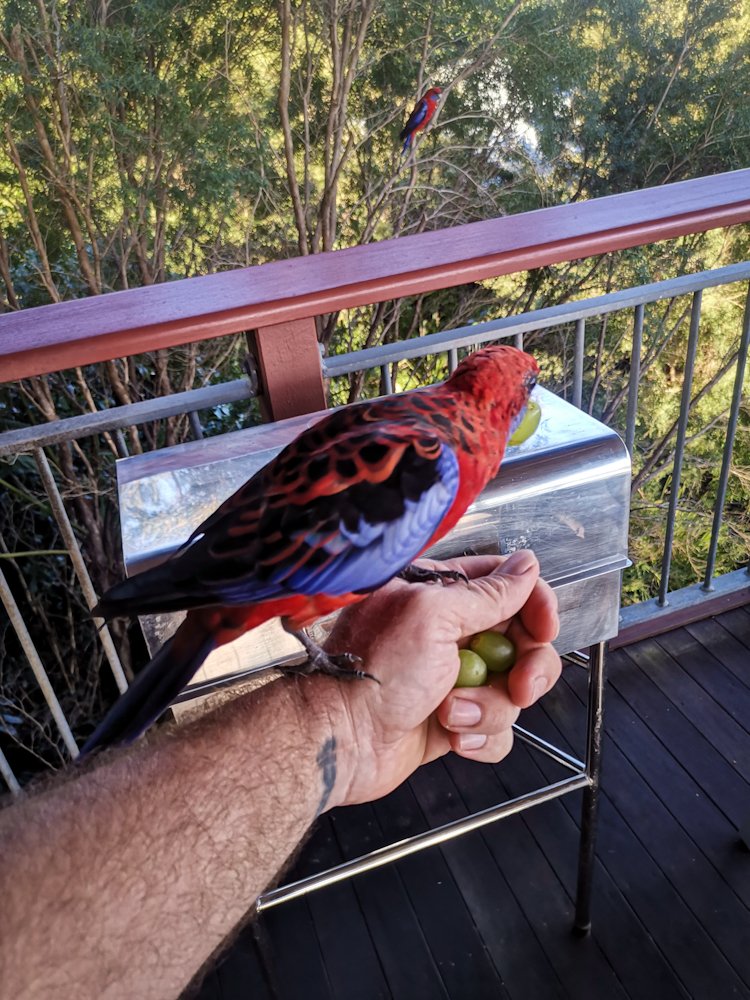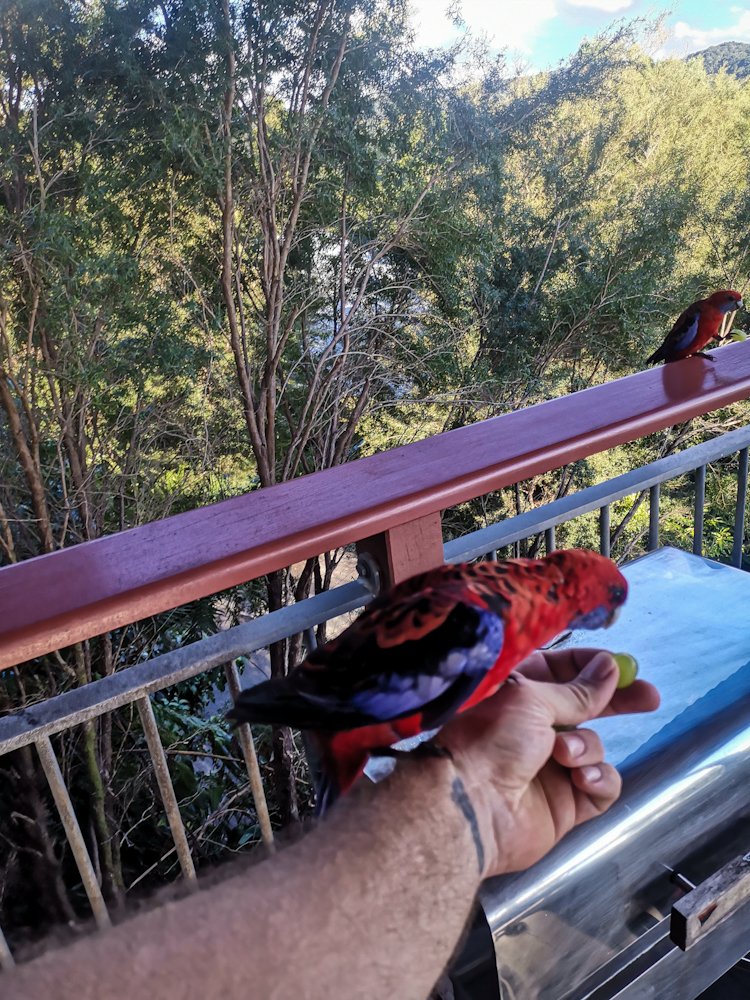 You can find Rosella's all around Australia in the coastal mountains. But not in the outback.
Rosella's are also on Norfolk Island and some parts of New Zealand as an introduced population.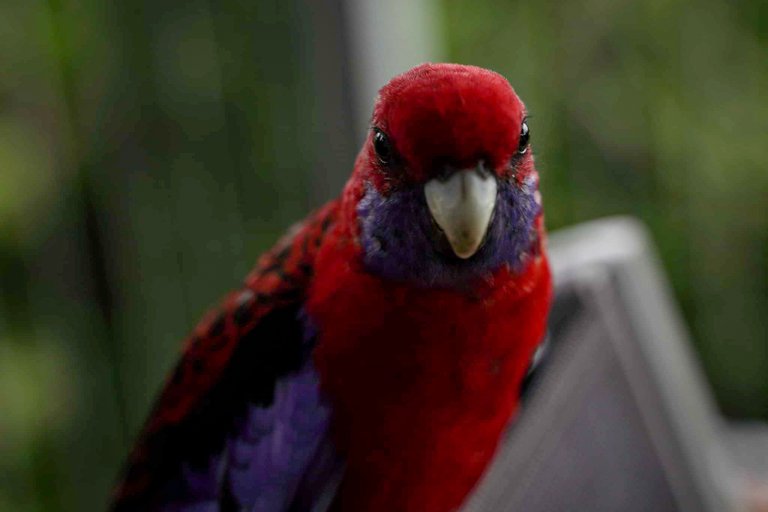 These guys nest in cavities high up in old trees and will lay several eggs which take around 21 days to incubate.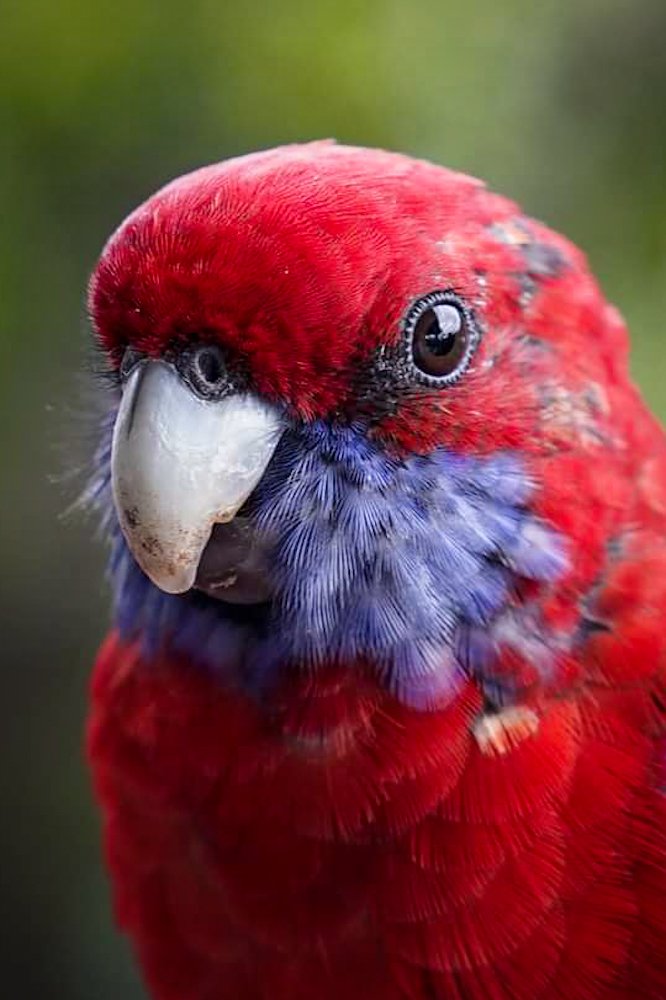 If you live in Australia, you might be familiar with Rosella tomato sause... That's what I think of when I hear the word Rosella. Damn marketing haha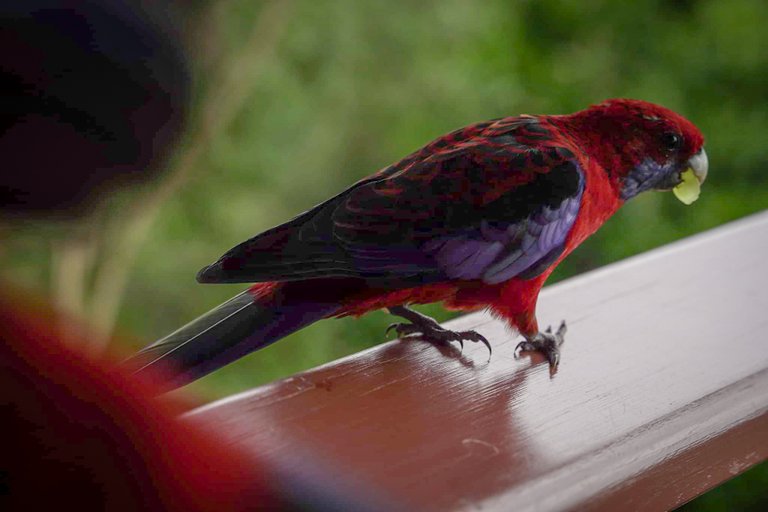 It sure was fun hanging out with these guys and it was nice to have our own welcoming commitee 😊
---
---