WAX token airdrop for Leothreads users!

I stumbled upon this cool WAX airdrop for Leothreads users, figured to participate and spread the word too.
The name of the airdrop coin is GM:FRENS and is created by fellow hive user @l337m45732:
The revolutionary new cryptocurrency has arrived and is set to hit wallets that have been mining by the end of the weekend. GM token is something that is very special to me, as I have wanted to create a social token for a very long time. When the launch of Threads alpha on LeoFinance, I knew it was time. I immediately knew how I was going to get the token into circulation, but that's about it. I'm also no developer and this wouldn't even be possible without @mikedcrypto's project WAXDAO. GM is a token that lives on the WAX blockchain (for now) and you can mine it for free every day!
I will leave a link in the end of the post with the announcement of the token and the full airdrop details if you like to learn more
The tldr version of the airdrop is:
First, include your wax adress in your blog profile. Something like this: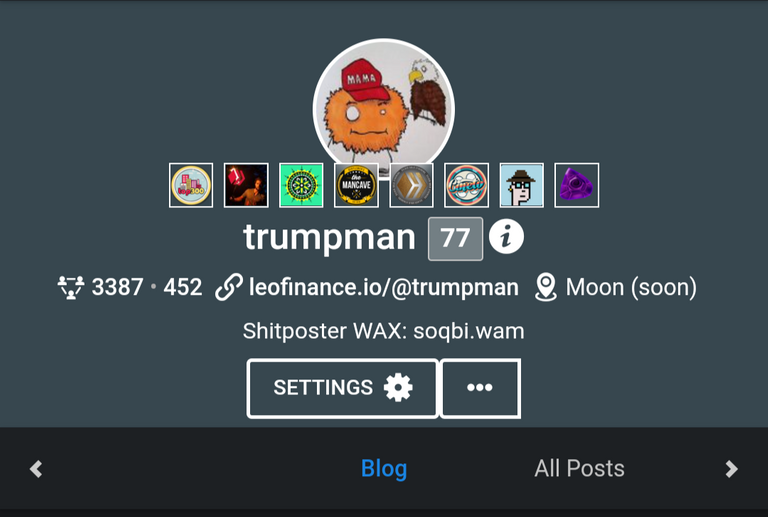 Second, post whatever you want via Leothreads and include the tag #GMFRENS (dunno if caps sensitive). You get 6.9 GM per thread.
Full details and more info about the airdrop at https://leofinance.io/hive-167922/@l337m45732/introducing-gm-token-gm-frens-or-official-gm-paper
All in all, a fun and interesting idea that brings some extra value to the Leo (and hence hive) ecosystem. Give it a try if you like.
Probably just another shitcoin but you never know. Sometimes poo ends up to be gold. This is crypto after all 🚀
Posted Using LeoFinance Beta
---
---