1776 Shots Fired (or) Why I Proxied to LZ's Witlist & You Can Too! ✨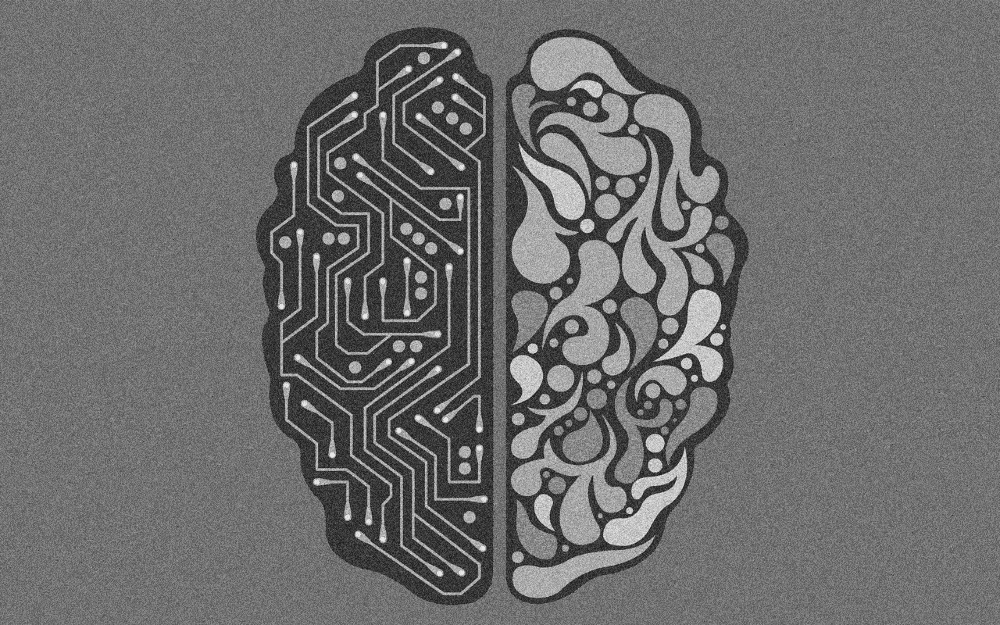 Let's face it, voting for blockchain witnesses is a pain in the ass. You get 30 votes, and the sages of the platform say that one should use all of these votes for maximum effect. Until the other day, I was perfectly content with not voting for witnesses at all. However, things have changed for me remarkably on that front. I've decided to organize and collaborate with a veritable army of people in various HIVE communities.
We (and other like-minded folks) have a shared vision where those who stake troll, grief, and abusively downvote intelligent content creators on the HIVE blockchain will get marked and ostracized for their repeated persecution of those that aim to grow the social dApp in good faith.
It's one thing to see demonetization and censorship campaigns on BooTube, Fakespace, and Twatter. I mean, what can you expect from shitty and centralized platforms like that? The thing is, we've got a pretty centralized platform ourselves.
Chea, HIVE sells itself as decentralized, and it is to a certain degree. However, despite all the good intentions and best efforts, power has a way of centralizing even on a so-called "decentralized" blockchain.
Witnesses get comfortable in their positions of power, and based on stake power and the mutual aid of witness-vote trading—we end up with a sort of established Polit bureau, or an untouchable class if you will. And most of these people are pretty okay individuals.
Politics is confusing and fucky at best. I comprehend that much. And sometimes, when you go to Washington to make a change, it's Washington that ends up changing you. It's the curse of money, power, greed, and stagnation. And although I can't do much about the former three, I can aim to fix unhealthy stagnated offices of power by voting new people in.
When I came across @logiczombie's list of '30 Free Speech Witnesses,' I was invigorated and excited about the idea. I thought to myself: Wow, now I can finally use my witness votes in a way that's meaningful to me! Some people would like me to STFU. Some people would have you believe that I am complaining. And to a certain degree, they are right.
If you see that something is going wrong on the blockchain and you don't pipe up and say something about it or do something about it, then who would ever be motivated to innovate and change things? As they say, necessity is the mother of invention.
However, I am not only "complaining." I am complaining in addition to changing how I vote. Not only am I changing the way I vote, but I am also aiming to empower others to do the same. We have a handful of incredibly wealthy stakeholders on the chain who run amok and terrorize lowly content creators.
These individuals are perfectly content to use their HP to control the way that other witnesses behave. That's right. If you fall in line and laugh at the people that azircon, smooth, acidyo, pharesim, altleft, and ocdb downvote, then maybe you'll make their good boy list and get a witness vote, FAGWAN.
But I don't respect that. It's not good enough. When people put forth an effort to create quality content, and then the reward potential gets obliterated by a handful of sociopaths, not only does this type of thing have a chilling effect—it also creates a hostile blogging atmosphere. It creates an atmosphere where people become afraid to express themselves in any meaningful way.
And this, my friends, this makes us no better than the other socials out there. It also goes a long way into explaining our user retention and user experience problems. Some of the old-hats here believe we need to indoctrinate new users to accept reward censorship because of ideological differences, stake trolling, abusive downvotes, and the like.
The above mentality is retarded, and let me explain to you why this is the case. The law of the jungle is perfectly-fine if you live there. However, most people do not want to live in a jungle. They are going to expect something realistic. "In an age of censorship, telling the truth is a revolutionary act."
The truth is that the market needs to make a product that fits the consumer. I've used this analogy before, but I'll use it again for good measure. Imagine you go into a shoe store to try on some shoes. The salesperson approaches you and says: "Can I help you?" to wit you say: "Yes, can I please get these in a 13?"
Now suppose the shoe salesman comes back with a size 16 and size 10. Thus, they give you the option of wearing clown shoes or the opportunity to engage in some sadomasochistic foot binding ritual. Are you going to respect the salesperson or the outlet that employs them? Of course, you will not. You'll take your business elsewhere. Or perhaps you'll demand that the manager fire or retrain the said employee.
The only realistic maneuver for that salesperson is to apologize for not having your size in stock—then, they can politely ask you if they can order your size and give you a phone call when it arrives. Now, this is a laudable and customer-forward approach to an easily solvable problem.
Some people like to diminish the social dApp that started this whole thing. But honestly, that was the seed that made this platform capable of growing in the first place. It was the seed that drew people in and made it wildly popular for a short space in time.
All of this was before Smooth got his way after flexing in the Github and suggesting that flags should get used on "overrewarded" posts. The move essentially paved the way for the new dystopian GUI and low-key opinion downvotes to run amok.
If you ask me: We'd do well to respect the roots of what dApp made this blockchain a quasi-popular phenomenon in the first place. We cannot afford to rest on our laurels. Facebook will come out with the Diem in short order, and if we want to compete with them, we cannot allow our decentralized users to make us anything close to what they are.
I want to outline a reasonable path to achieving this goal of a less toxic HIVE atmosphere. For starters, we need to bring back the flag function and strip the downvote button of its ability to affect a post's value. In this way, people can harmlessly show their ideological disagreements without adversely affecting a post's rewards.
Secondly, we need to run a stronk education campaign on how and why to use the flag button. "Censorship resistance" can go to hell. It's meaningful. However, it doesn't cut the mustard in these dark times. And let's face it, this lame-ass word combo is code-speak, for we wanted to do something specific and did it, kind of, but not really.
Yeah, fucking cute, but we can do better. We can outperform and compete with ourselves and get so damn good that no matter how hard Fakebook tries to become us, they'll fail. However, if they launch that shit tomorrow and we have not gotten good at not being them overnight, then we're fucked and fresh out of luck.
As pertains to the suggested downvote education program, it's simple. Scams, spam, plagiarism, and improperly labeled NSF imagery are widely accepted reasons to cast a legitimate downvote. For the most part, you'd do well to forget about overrewarded posts. If you see something that's overrewarded and you're such a busybody that you feel it's your business, take it up with the stakeholders who are upvoting them.
And much similar to how I am saying: "Take it up with the individual stakeholders who are voting for them," I want to address the top 20 witnesses to ask: "Have you considered who you are endorsing for witness and why? Are you voting for them for the right reasons? Or are you voting for them because of where they can get you?"
In summary, I've chosen to proxy my witness votes to @logiczombie's '30 Free Speech Witnesses.' I've done this because it appears that his list includes people who don't vote for the on-chain sociopaths. Yeah, I'm pretty much a single-issue voter at this time. I want to see the sociopathic stakeholders get weeded out of the top 20 and to see their abusive downvotes get neutered.
---

---
For this to happen, we are going to need a lot of help. All concerned HIVE-folk will need to chip in and promote a simple idea: "To get the chain out of the hands of malicious types, the thought controllers, we must support witnesses who do not support them."
Now, I don't know all of @logiczombie's metrics to get on his list of supported witnesses. However, for starters, if you are a witness and you'd like to make the grade. A great starting point, I would imagine, is to stop supporting the blockchain bullies.
Having a handful of tyrants all willy-nilly cancel out people's rewards is on a par with the same type of insanity that causes corporations to cave to the LGBTQIA2S+ movement. I got nothing against gays, lesbians, trans-folk, and whatever the hell all that other noise is. But that FAGWAN cancel-culture bullshit, that's not for the HIVE that I know and love. What say you? Use your witness votes wisely to do the speaking for you.
So, yeah, if you've made it this far, it's put up or shut-up time. Consider this the clarion call which also appeals to logic, reason, and some god damn common sense to prevail. Stop tiptoeing around the few psychopathic whales who can ruin you when we're at the end of civilization as we know it.
If you cannot stand up to fight on the blockchain, then when you're getting culled off in real life, you'll die a thousand deaths before your permadeath. You'll think back, wincing and writhing in agonizing pain, all the while knowing that you could have done the right thing online a long time ago, and it would've cost you nothing in comparison, but even back then, you couldn't muster up the oomph.
If you're not that person, and you want to do some shit before the end comes and slaps the ever-loving shit out of you. Consider tossing your proxy vote to your local @logiczombie! Now off with you, and spread this message to the four corners and various communities in HIVE. No single one of us may have a lot of HP. However, between all of us, we have a lot of HP!
Thanks for stopping by!
---
---