Hive Punks State of the Dapps listing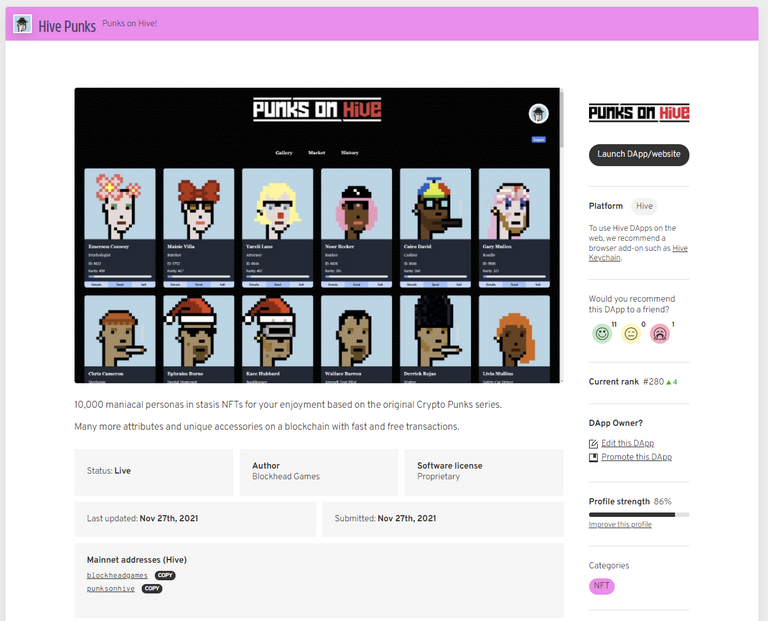 UPDATE: I love all the unique comments you guys are making. Thanks!
Hive Punks is listed on State of the Dapps, and needs your help.
Hive Punks is currently rated #280. Your vote can help get it higher.
Just visit State of the Dapps and rate Hive Punks.
If you do so, leave a screen shot in the comments.
This is a great way to show the world Hive can do NFTs.
---
Don't forget, I am still checking out entries for Punk Backstories.
If you haven't seen my post, check it out here.
I'd love to see more Hive Punks Backstories.
Don't forget to tag with #punkstories and ideally put it in the Official Hive Punks Community. Don't forget to share it on social media as well!
---
Have you seen the Hive Punks Market Improvements?
---
Are you in the Blockhead Games Discord? This is where everyone hangs out to chat about Hive Punks.
---
---