Me: An introduction

Hello Hive,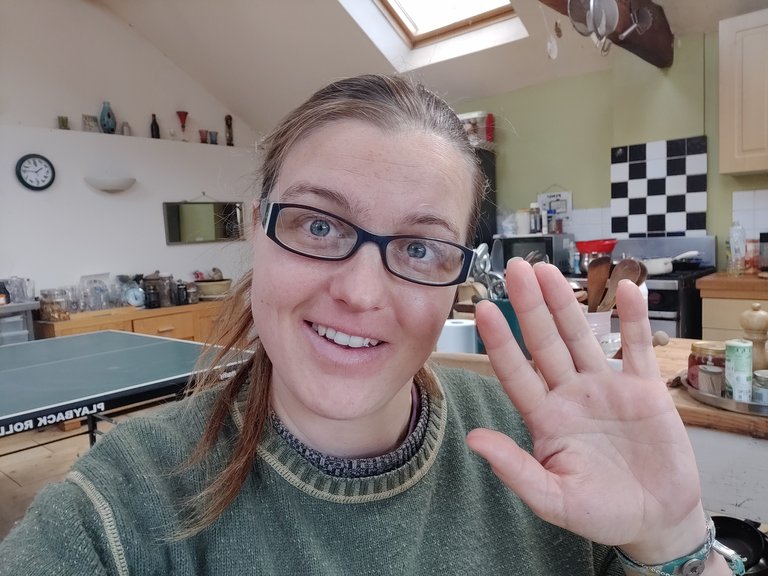 My name is Alice and I live in the depths of the East Anglian countryside in the UK. I grew up here amongst a brilliant community of alternative, like minded people that were a huge part in developing my love and respect for nature, the outdoors and a sustainable, off-grid lifestyle. However, at the age of 19 I was desperate to seek adventure with bigger, bolder, more exciting thrills. I spent a couple of years backpacking in Australia and Europe where I basked in beautiful landscapes and ecosystems, worked hard, partied hard and met wonderfully inspiring people and communities along the way.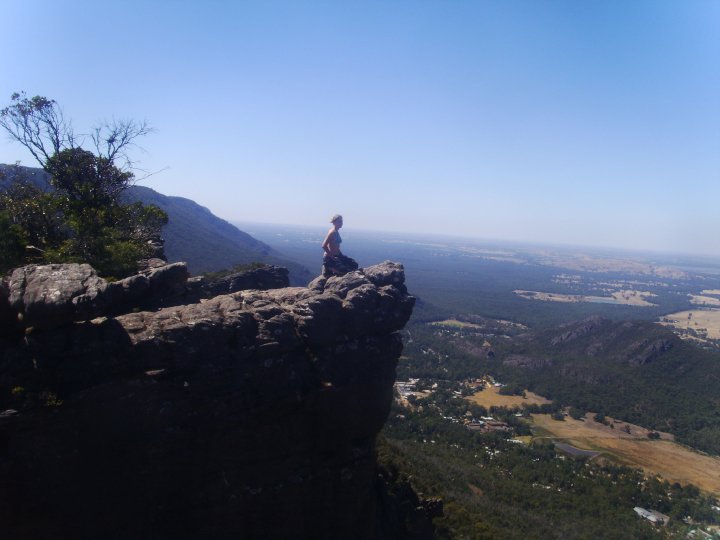 Grampian Mountains, SA, Australia
I always wished that I could be on the road for the long haul but I suffered a terrible homesickness. I was missing the comforts of friends and family. I also wanted to further my education, so I returned to England to study Zoology in London where I could continue to live out my wild youthfulness in closer proximity to my community network.
My years as a student were as good as they said they'd be. I thrived academically, deepening my understanding and love of all things living and became totally enamored with insects in all their weird and wonderful diversity.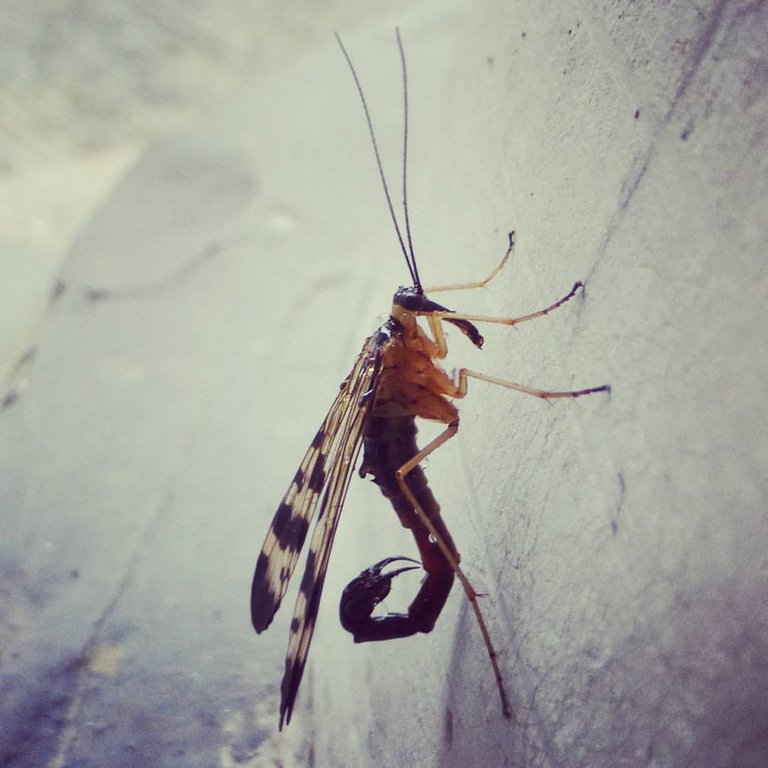 Scorpion fly, Maoa Shan, China
While committing temporarily to life in the UK, I did everything I could to ensure my itchy feet were also being satisfied. After my second year, I traveled to northeast China, Heilongjiang province, at the behest of one of my tutors to spend two months collecting samples of ground beetles for his research.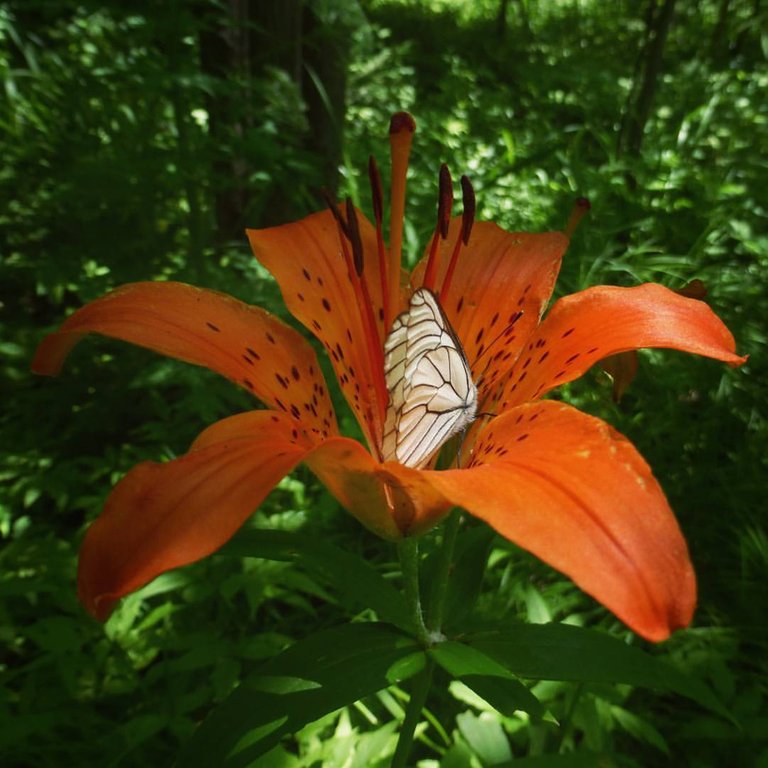 Butterfly and Lily, Maoa Shan, China
I then spent my third year studying in Vancouver where I was able to properly get stuck into practical ecology, conservation and entomology (insects!).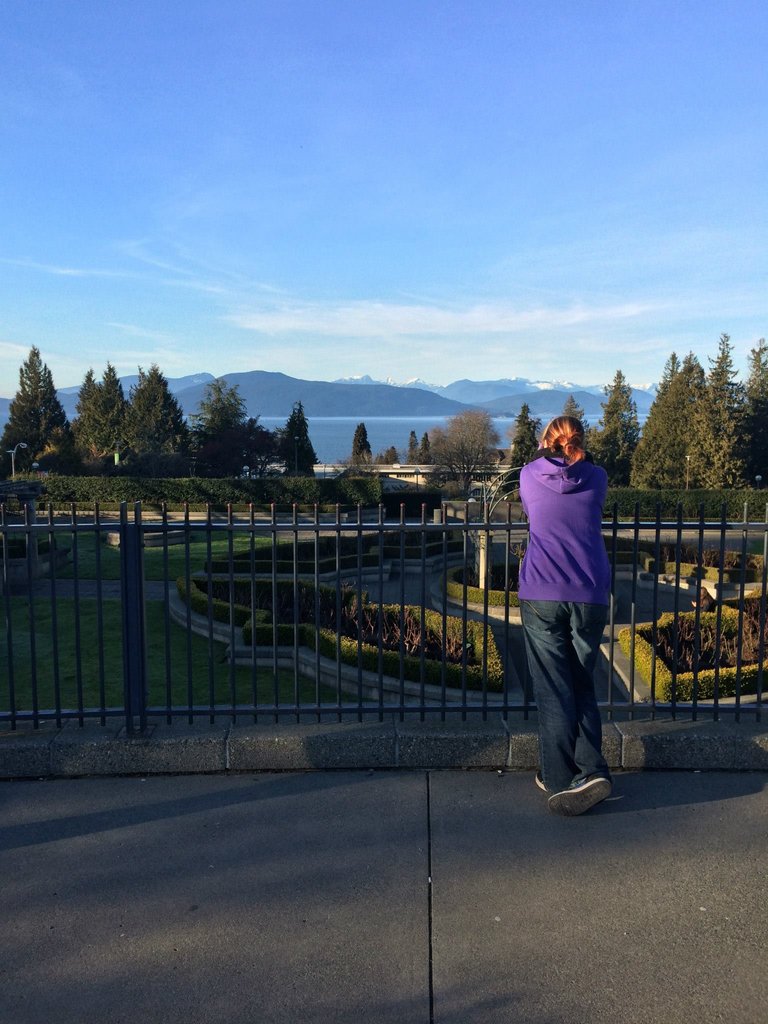 University of British Columbia, Vancouver, Canada
Unfortunately, my homesickness got to me again and I had to turn down an amazing opportunity to work as a research assistant studying a species of gregarious spider in the rainforest in Ecuador. It was a hard decision but London was calling me home! My Masters year was mostly spent holed up in a lab where I was researching the complex chemical relationships between pollinators and plants. More precisely, I was exploring how plants manipulate insects by spiking them with seriously addictive psychoactive drugs to keep them coming back for more - a fascinating insight into the world of chemoecology.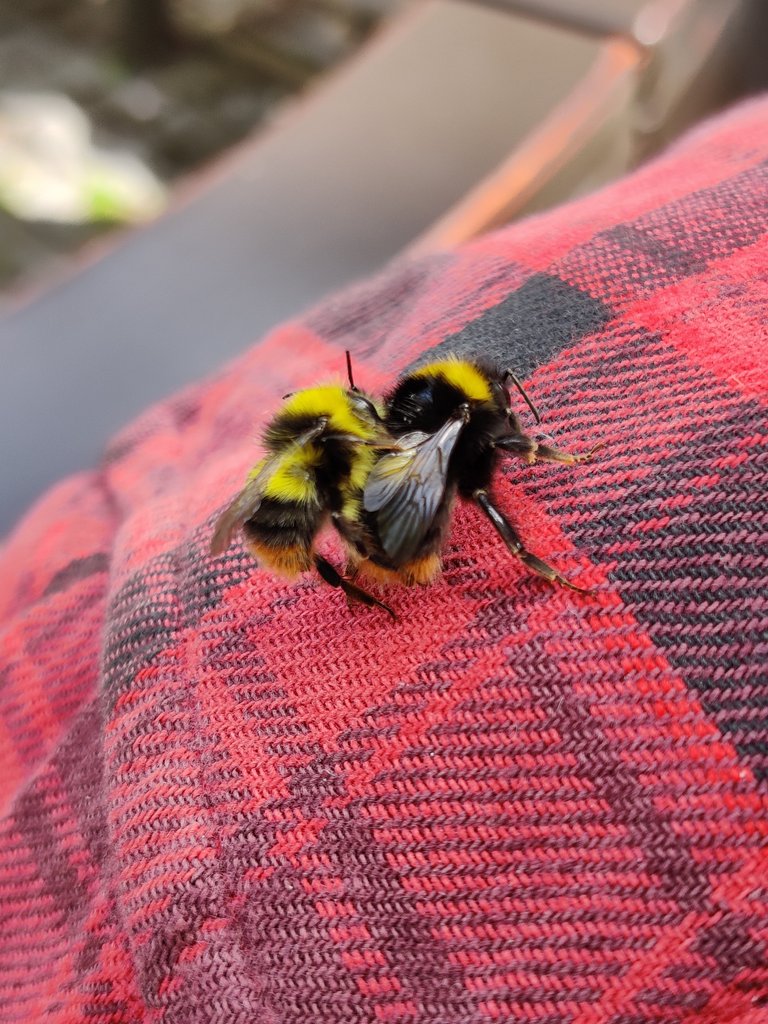 Bumble bee love
Subsequently, I had my first (and only) co-authored paper published which ended up being the height of my academic achievement. I quickly recognised that I wasn't prepared to do what it takes to be an academic researcher. Although I love the process of knowledge acquisition, I didn't want to spend my life trawling through scientific papers and boggling over statistics nor did I much fancy the pressures of securing funding. The bits that made me tick were when I was outside getting my hands and knees dirty or where I could just stop and marvel at whichever little critter had stolen my attention. So I gave up thinking about PhD's and looked to new horizons…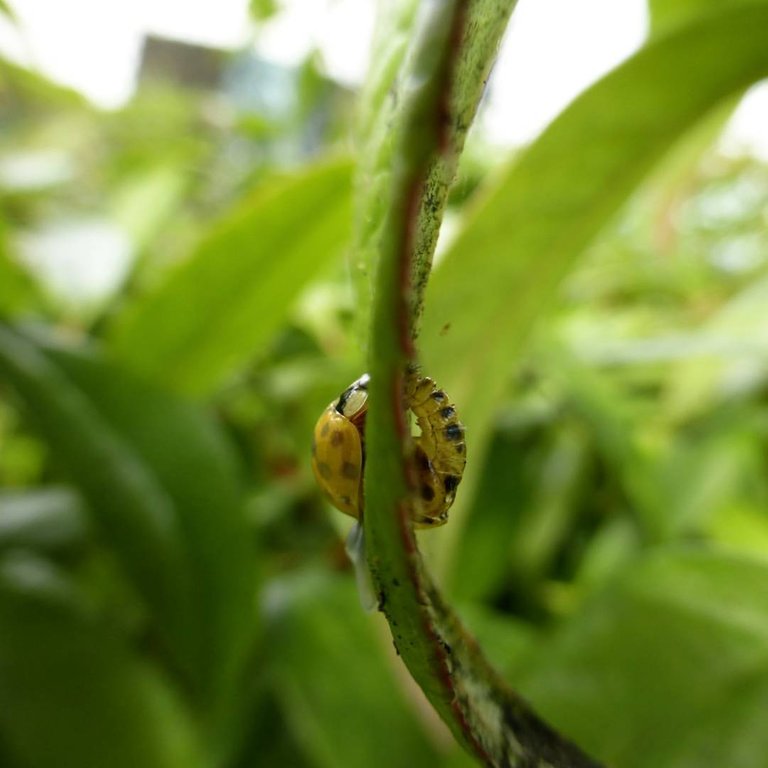 Ladybird and pupal case, Vancouver, Canada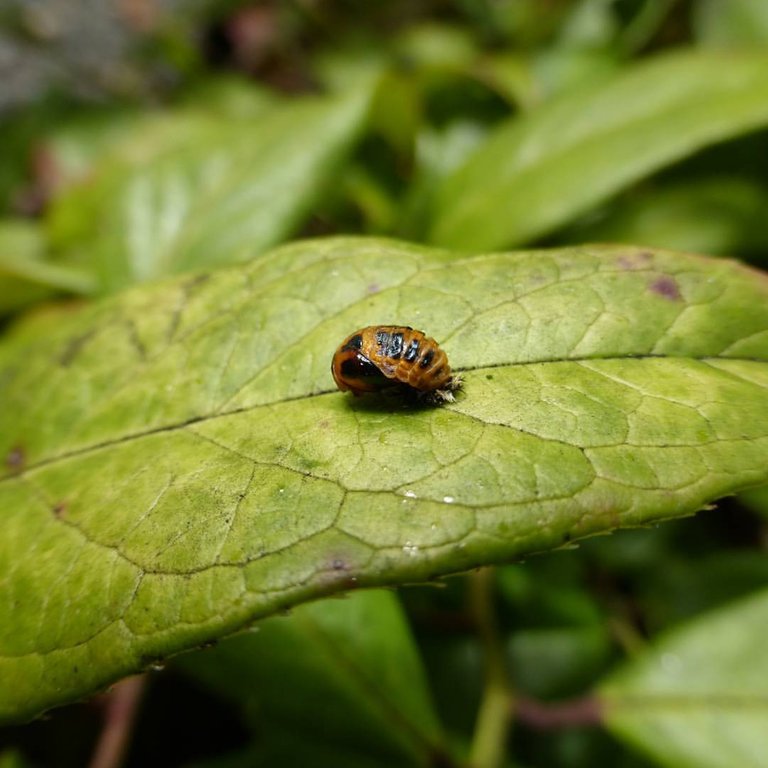 Ladybird pupa, Vancouver, Canada
Not long after, I moved to Bath where I started a full time volunteership as a countryside ranger with the National Trust, the biggest conservation charity in the UK. Somehow, I had managed to join the best team I could have asked for - they were all super supportive, progressive in their ideas about conservation and public engagement and wonderfully silly. I was eventually offered a job and had three super fun years being humoured in all my quirky, creative ideas. My days were spent learning about practical conservation, building rural paths and rustic steps in the countryside, fencing and cattle herding, installing benches and signposts, creating woodland play areas and taking kids on bug hunting adventures. It was a dream!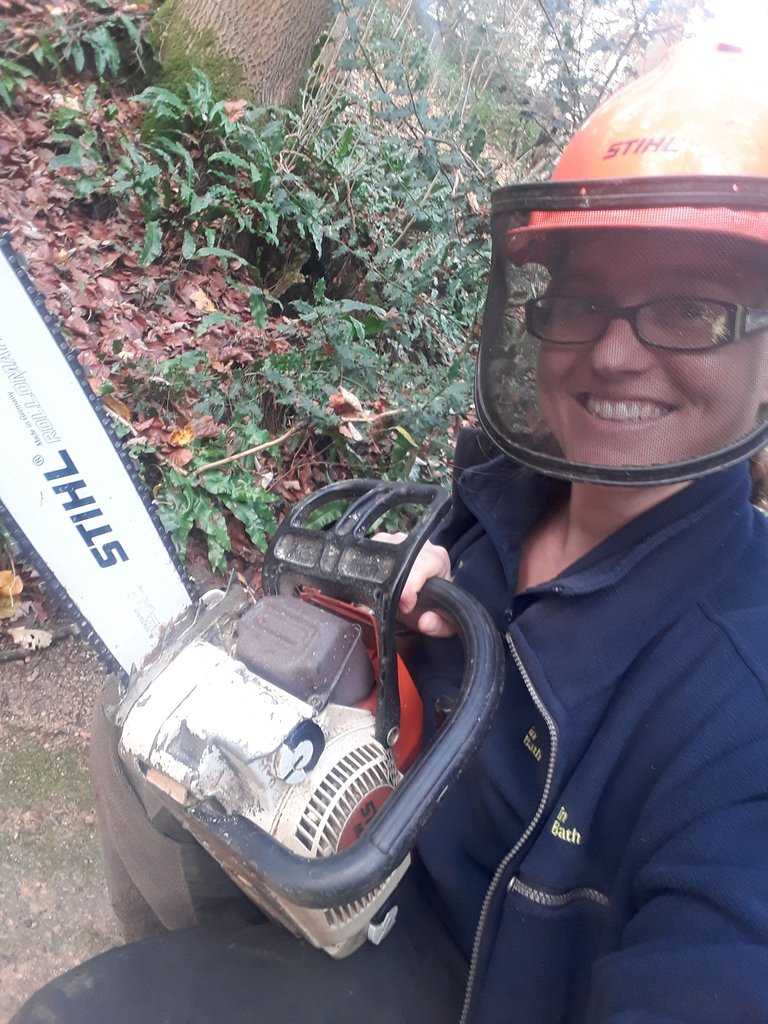 My guilty pleasure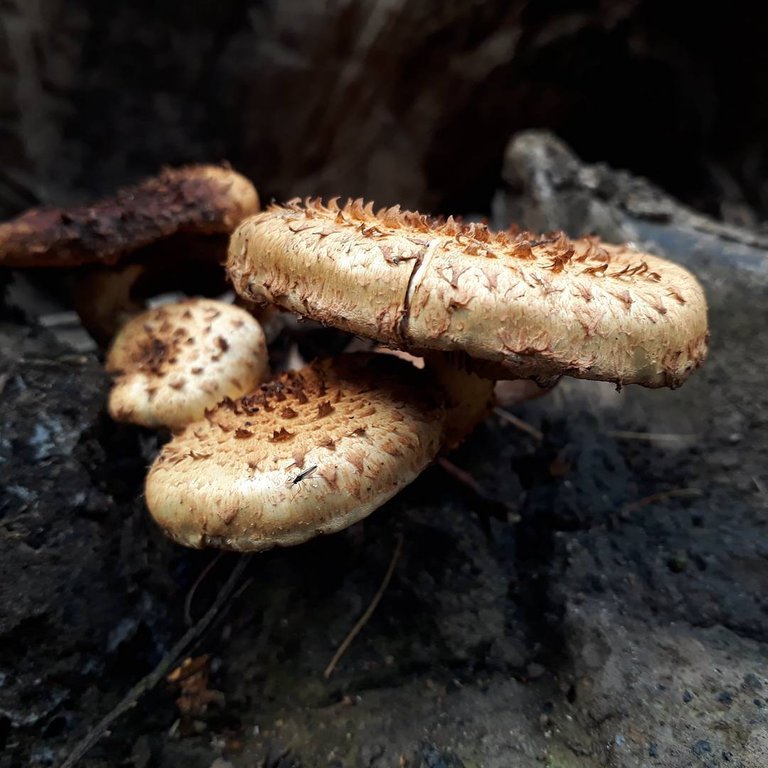 A fungus that I never identified
And then the pandemic happened. It was pretty life changing for me in the sense that it catalysed a major shift in my priorities. I was put on furlough for most of the year and, like many folks, took to my garden (and baking) with fervor. It was a rented house and the garden was a total bomb sight when my friends and I had moved in. I spent the first few days just litter picking (bags of the stuff!). I reduced trees to let light in, cut hedges, dug beds and built more raised beds to grow veg in. I created a herb garden rockery out of all the rubble and breeze blocks I found around the place and even built a table and bench out of pallets so that we could comfortably lounge in front of the blazing chiminea in the evenings.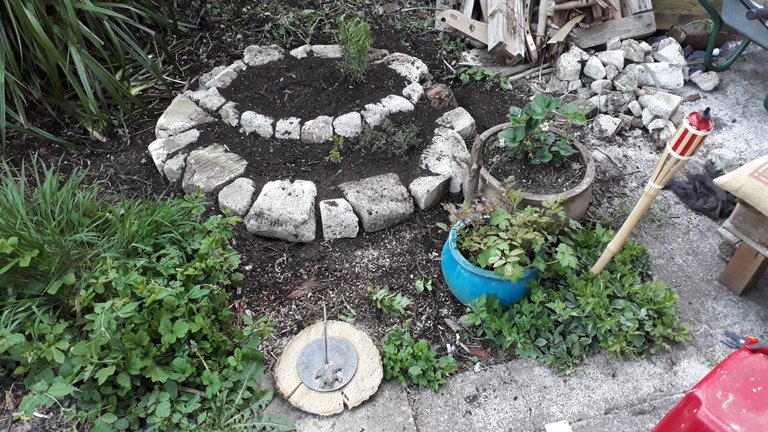 My crappy breeze block rockery
It wasn't my first growing project but it was the most productive and I relished every mouthful of fresh produce that I ate. The gratification earned from eating the courgettes I had grown, particularly after the great efforts spent transforming the garden, felt insurpassable. Growing food felt great and a new passion was arising in me.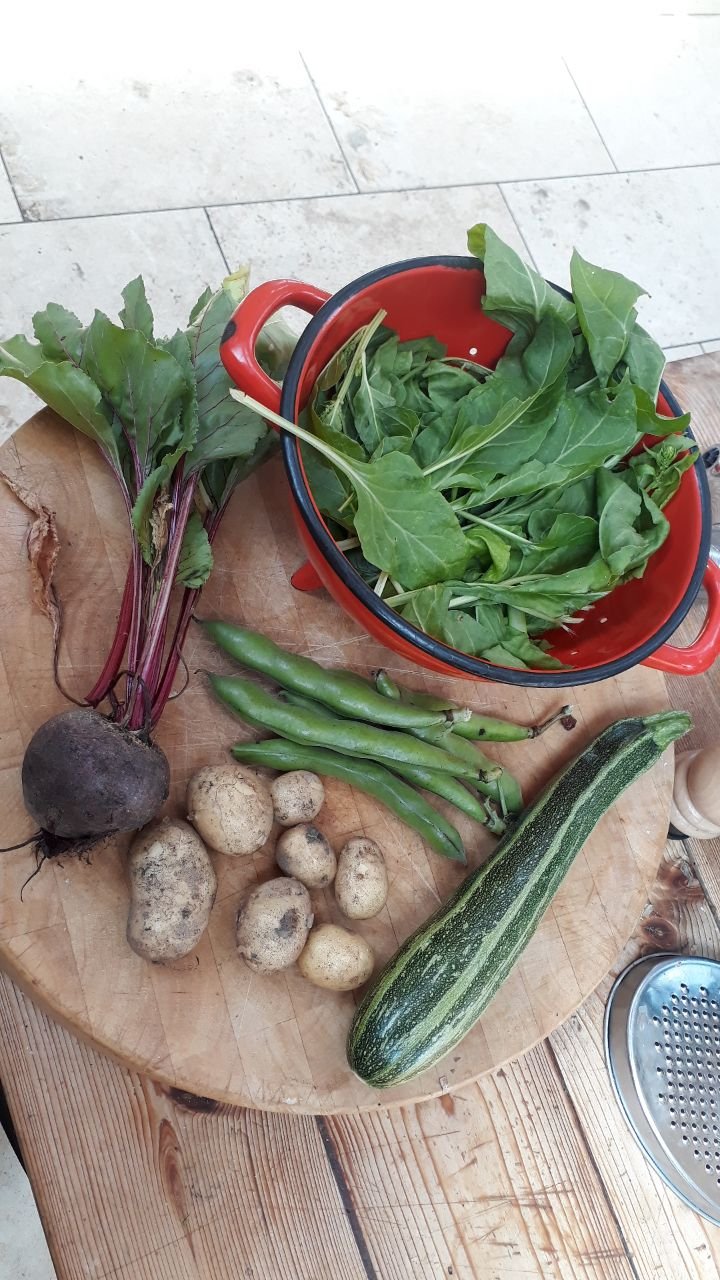 Homegrown lunch
During this time, I decided to invest into studying permaculture. It felt like the natural direction for my interest to take. The coming together of all my life's experience, skills and interests - the balance of sustainability, environmental care and regeneration, food growing and community building. I enrolled on an introductory permaculture design course with Shift Bristol which was tutored by some of the UK's most inspiring permaculture visionaries and we toured virtually (due to covid restrictions) around some really cool projects - forest gardens, heritage seed saving, community recycling and upcycling projects etc. It was great to see so many people working hard on innovative projects that directly impact their local communities and ecosystems in ways that really strengthen and build resilience.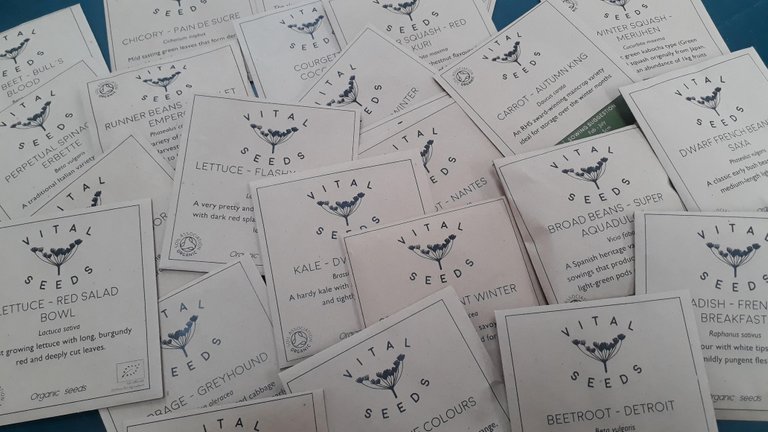 Amazing organic and heritage seeds from Vital Seeds, UK
Despite my dedication to the garden and learning about permaculture - my mental health deteriorated significantly during that time for all sorts of other reasons. My homesickness hit me hard, even though I was only on the other side of the country this time. So, when I was finally made redundant at the end of 2020, I packed up my life and hightailed it back to the family ranch in Norfolk where my nearest and dearest are all in arms reach.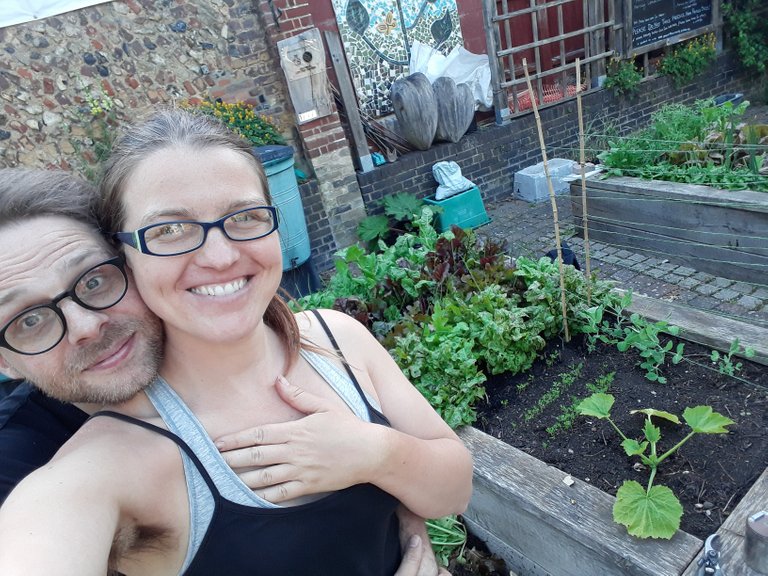 My lovely partner, @Notears, and I at our raised bed in the Grapes Hill Community Garden, Norwich
And here I am. Re-imagining life back in the homelands with my dreams of permaculture, food growing and community building. I am slowly reconnecting with the wonderful grounded community of land loving nutters that I left all those years ago, which, to my delight, feels very welcoming and comfortable. I am endlessly grateful for being able to be with my family in this beautiful home that my mother has created. Her life's labour of love.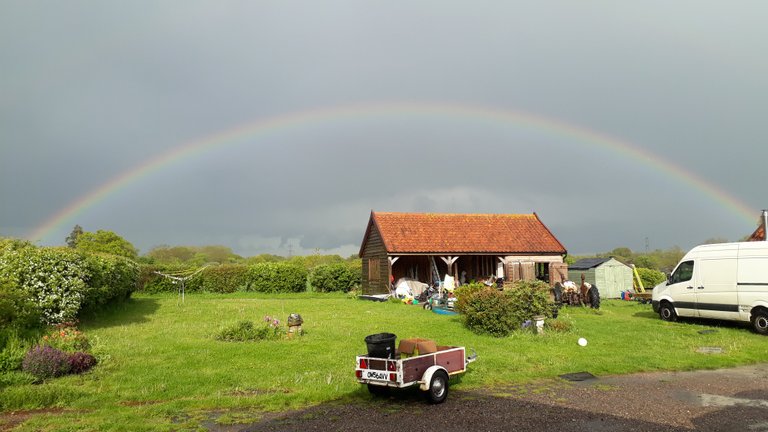 Rainbows over the yard at the family homestead, Norfolk
From here, I am hoping to help provide as much sustainable self-sufficiency for my family and community as possible. My first mission has been to reinstate the rather overgrown and underused vegetable garden. Despite all her best intentions, Mum has never had the time to really invest into it, so I have claimed it as my own. I have already had a great growing season this year, feeding all the family with fresh greens but it really needs a full restoration to maximise the use of the space.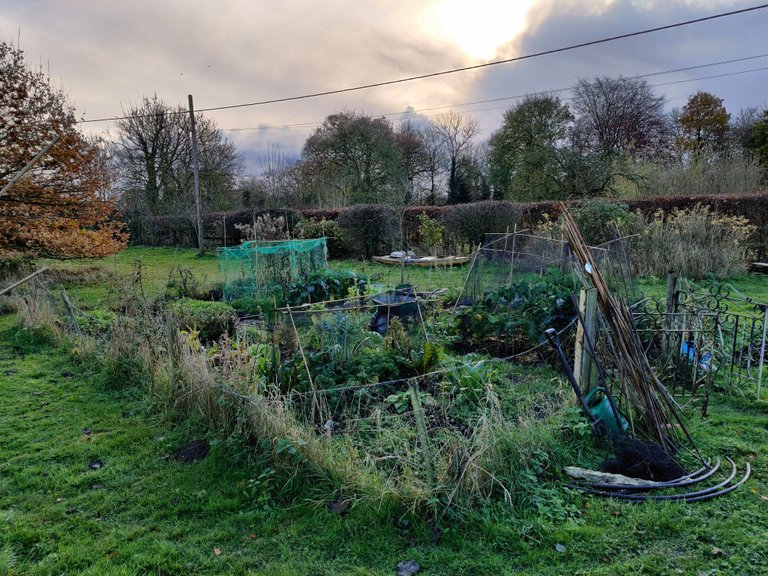 Veg patch at the family homestead
Water collection and composting facilities will also need improving and expanding and I have been getting my head around preserving and storing foods. On the sidelines, I am also gently planning a bigger permaculture project that will help to facilitate outdoors education and eco-therapy for my local community - whether that will ever get off the ground or not is anyone's guess but it's nice to dream and I am making small steps towards realisation.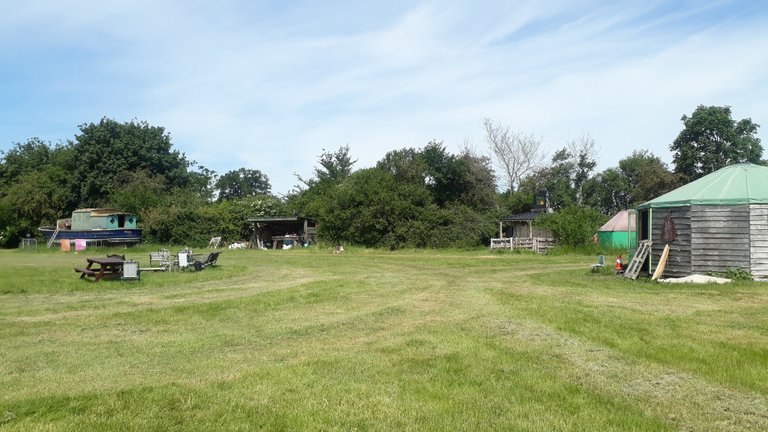 Our little rustic campsite - just calling out to be permacultured!
My wonderful brother, @basilmarples, introduced me to the blockchain many moons ago when steemit was the place to be. The blogging scene didn't really take off for me then, life was too hectic to engage in a fulfilling sort of way. But I feel like I've finally landed and that I'm actually doing some cool stuff that I want to share. I have already been feeling super excited about the wealth of knowledge, motivation, inspiration, and support that there is here in the Hive community and I'm really looking forward to connecting with ya'll.
Sorry about the long old life story! I wasn't expecting to write so much but I just let it flow and I guess it all felt relevant to where I am now. Thanks for reading though - please do leave a comment if you feel compelled to do so, it would be lovely to hear from you.
Big love
Alice
---
---