Can ListNerds Help to Build Your Hive Account? | 500 CTP Giveaway for Comments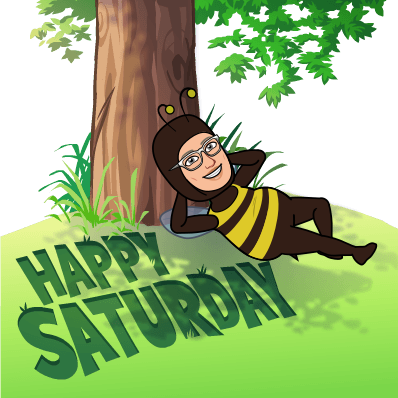 @susie-saver, aunt to @eddie-earner (I know, it's complicated 😁), star of the Saturday Savers Club.
@susie-saver is the alt savings account for @shanibeer. The savings account is used to model the 365 day savings challenge for the Saturday Savers Club over on the @eddie-earner account (FAQs). The Saturday Savers Club is part of the SPinvest Get Rich Slowly family of tokens including SPI growth token (@spinvest), LBI growth token and CL income token (@lbi-token), and EDS income token and its miners EDSM and EDSMM (@eddie-earner). EDS has a guaranteed 12% APY income and currently pays 27% APY HIVE income every Monday.
UPDATE 10/07/22: Thank you everyone who took part in the giveaway. We had eighteen participants, and a winner: @tengolotodo (hope I've got all the consonants and vowels in the right order). Hurrah - check your wallet 😍
Introduction
We started running the Saturday Savers Club in 2021. We had a great time through the year swapping tips for saving, taking part in challenges, thinking up side hustles. You can check our weekly progress and all the resources in the 2021 Round-Up post.
For 2022, we took a slightly different approach, more focused on helping savers, especially new accounts, to grow their Hive Power. Everyone was free to set their own goals and plans, for Hive or any other currency, with @susie-saver as the model for growing Hive Power (check susie's wallet).
A few weeks ago, @spinvest, the umbrella account for the SPinvest family, joined ListNerds (and is already at number 29 in the top 50 richlist). I joined the @spinvest downline to support the SPI growth fund and started to investigate whether ListNerds could help our Saturday Savers build their Hive Power.
Everyone is welcome to join the Saturday Savers Club - check last week's post.

What is ListNerds?
ListNerds is a blockchain (or tokenised) Multi-Layer Marketing platform. Subscribers agree to receive and read emails and to verify quality emails by voting for them. Subscribers can also send emails to other subscribers to read and verify.
For each of these actions, there is the opportunity to receive tokens:
MAIL - for opening, reading and clicking through to linked posts and web-pages in the emails.
CTP - for voting for quality emails, if those emails are verified (if they reach a threshold of 20 votes).
LISTNERDS - for sending an email which is verified by votes from other subscribers.
Each of these tokens has a use:
MAIL - for each MAIL token, you can send an email to one other person.
CTP - for every 25 CTP you hold, you are able to vote on an email from another subscriber.*
LISTNERDS - the higher the number of LISTNERDS you hold, the higher the value of your vote.**
* The CTP voting bar replenishes at the rate of 20% every 24 hours.
** The top LISTNERDS holder - No 1 in the richlist - has a vote worth 10: that is, 50% of the threshold needed to verify an email.
LISTNERDS has a free subscription and four other subscription packages, each with a different range of benefits. This post is about the opportunities there are for new or very small Hive accounts to grow using the free subscription.

How can ListNerds help you to grow your Hive Power?
One of the very best features of ListNerds is that you have an interested and willing audience who want to read your emails and are rewarded for doing so. Everyone who subscribes to ListNerds has agreed to read emails and when they do, they receive MAIL tokens.
When you subscribe, you agree to read emails, too, which leads you to other people's posts and that wonderful thing: content discovery. You start to find posts and accounts that you are interested in, whether that is crypto, football, food, writing, art, travel and so on.
Rather than having to track down content that might interest you, it is brought straight to your inbox in ListNerds and you get rewarded for reading the emails and visiting the linked posts or web-pages. It is easy to start networking by leaving a comment on the posts you visit.
You receive between fifty and seventy emails to your inbox each day and, over the course of several days, through opening and clicking through to the posts and web pages, you will build up MAIL which you can use to send your email to other subscribers. I built 1,000 MAIL over about three days, which took me about half an hour each day to do.
You can send one email a week with the free subscription and you can choose how many people you send that to from your overall MAIL budget. If you want to promote your Hive blog, you can choose to link to the whole of your blog, or you may choose a specific post that you would like to promote to a new audience.
ListNerds provides an opportunity to refresh evergreen posts that have passed their payout date. There are some great examples on ListNerds of creative writers promoting their back catalogue of stories or maybe you have timeless travel or cookery posts that you could feature in an email?
One new subscriber, @beeber, wrote a blog post especially to introduce herself to the ListNerd community and then included the link to that post in her email. Other subscribers have linked to other posts (not their own) that bring value to the ListNerds community. Some of the interesting posts I have learned about through ListNerds recently include:
HiveLIST Publishing Coming Soon by @hivelist
HiveFest Tickets Up for Grabs by @anomadsoul and
Hive Business Centre by @shortsegments

Some nice features about ListNerds
It's a friendly community with subscribers that want to support each other.
There are lots of resources and tutorials and a Discord server where you can get help.
You get some nice freebies: some CTP to start you off and random gifts of ListNerds.
You easily find new and fascinating content.
Lots of "how-to" posts by @thisismylife (scroll down to find the links to each post).
ListNerd benefits for new and small accounts
An engaged audience that wants to read your email with a link to your blog or post.
A structured approach that helps you to find new accounts and network easily.
A task bar with easy to reach targets (eg "read ten emails a day").
You may get HIVE upvotes and tips as well as comments and new followers.
You can give out CTP tips for free!
Things to think about
It can be a bit overwhelming at first - take it easy!
It takes a bit of time to learn how ListNerds works - take it easy!
You can get started having fun for a little time each day and very little cost.

500 CTP Giveaway for Comments
Tell us your experiences with ListNerds in the comments - has it helped to build your Hive Power? What do you like best? Is there anything you would like to change? What advice would you give to someone thinking about joining ListNerds?
Maybe you're not on ListNerds: What questions do you have? (You can stake CTP on Hive-Engine and use the #ctp tag on posts without ever joining ListNerds - everyone wins)! Do you think there's an opportunity to grow your savings using ListNerds?
Everyone who comments before the countdown deadline will be entered into the Wheel of Names and a random winner chosen.
For more information: ListNerds White Paper

Convinced?


Click HERE to sign up to ListNerds under the SPI team


Saturday Savers Club banner design by @raj808 | Text dividers by @eve66 from Hive Stock Images
---
---