Follow Friday: April Fools
The News
Today is a day when traditionally you need to check carefully before believing anything you read. This post will be (mostly) accurate.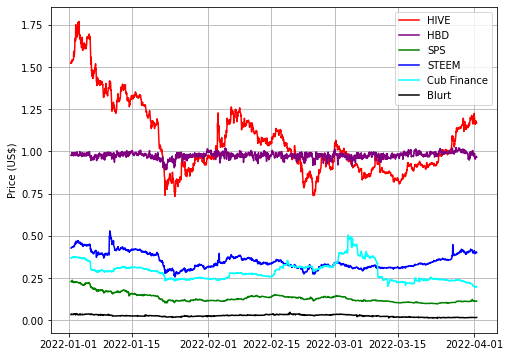 One thing you can believe is that the $HIVE price is on the way up again. It would be great to see a new high for the year soon.
Today is also Hive Power Up Day with prizes and badges to be won for powering up your account. Check the conditions for eligibility.
Friday Follows
These people all get a share of the post rewards.
The Doghouse
I am not sure if it really qualifies, but this project stirred up some controversy. It is designed to automatically downvote certain accounts, but it seems that amounts will not be too significant. Some people get upset if they get any sort of downvote, but I have had loads over the years. If you act against abusers it is bound to happen.
I do think we need to normalise the idea of downvotes. They are primarily to adjust rewards and we know the distribution of those is not optimal. Plenty of people, including me, benefit from automatic upvotes regardless of what we post. Hive in general would benefit from more human curation to boost the best content. That will not always be from the 'usual suspects'. The algorithms will reward you if you curate good content before the big guns find it. So seek it out and promote it.
The End
We must not forget the ongoing conflict in Ukraine. The Hive community has done a lot to support people there. You can still buy badges from @hivebuzz with the money going to those in need.
We are a quarter of the way through 2022 and Hive is looking good. I hope it will continue to improve, but it is up to each of us to help it along. We all win if Hive succeeds.
Hive five!
---
---