An island in the clouds, crossing the roof of the world on Monte Summano. [ENG] / Un'isola tra le nuvole, varcando il tetto del mondo sul Monte Summano. [ITA]
ENGLISH VERSION
We survived Christmas dear friends of Hive, so on Santo Stefano Day, me, @giovi86 and Shyla, to digest the Christmas lunch a bit, we were go on a new excursion, towards Monte Summano (Vicenza, Italy).
The sky was overcast, we weren't convinced about leaving, but we didn't want to spend the day shut up at home either, so in the end, in the very early afternoon, we took the car and went to the small village of San Rocco, where there is a convenient parking at the beginning of the "Sentiero delle Creste" 463, which leads to the top of Monte Summano, at an altitude of 1296 metres.
Arrived it seemed to be inside "Silent Hill", a thick fog and a biting cold, which made us wonder if we had chosen just the right day to go on an excursion, but by now we were there and we said ok, let's go.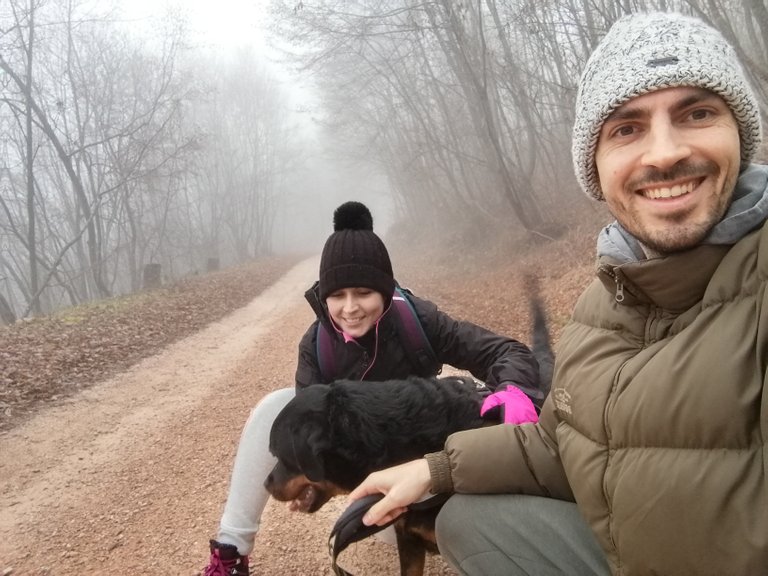 ---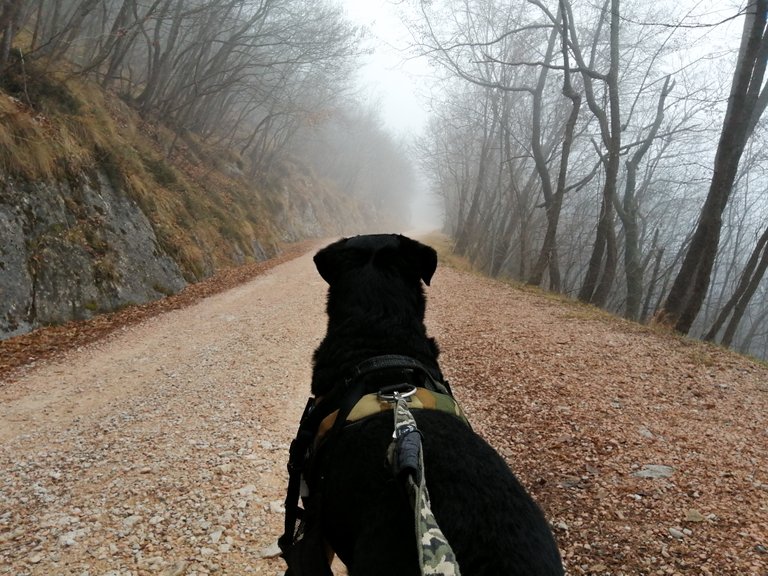 So we start, at least we warmed up a bit in the fog, which on the one hand was annoying, but on the other it created a ghostly and beautiful landscape to see.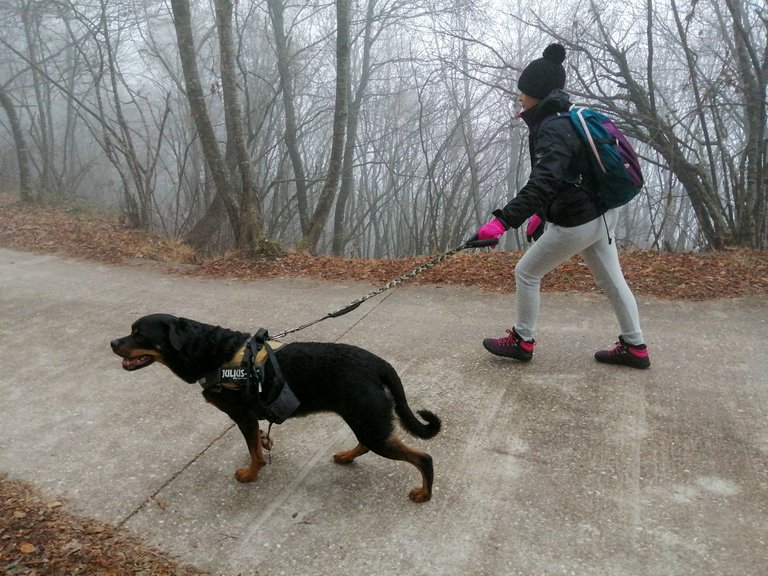 ---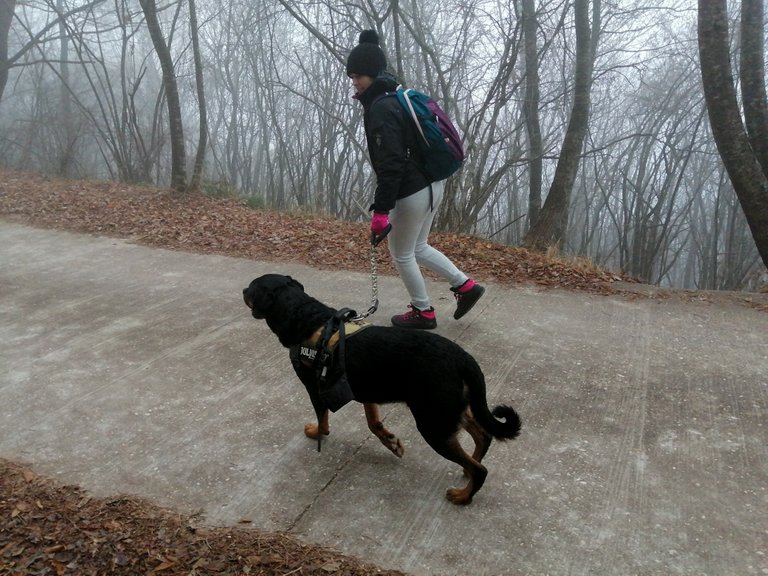 The walk was becoming demanding, even if it was only about 6 km going and as many coming back, with a difference in altitude of 400 meters, nothing special, but this year we didn't move very much and we are a bit out of shape. So much so that after half an hour of walking, the legs began to stiffen, but as we went up without particular difficulties.
Walk and walk, the ghostly landscape continued to frame us, so every now and then I stopped to take a picture, and while I was taking the picture, the surrounding landscape kept changing due to the shifting of the fog banks. In the following photo, see how the landscape in the same place has changed in just a few shots.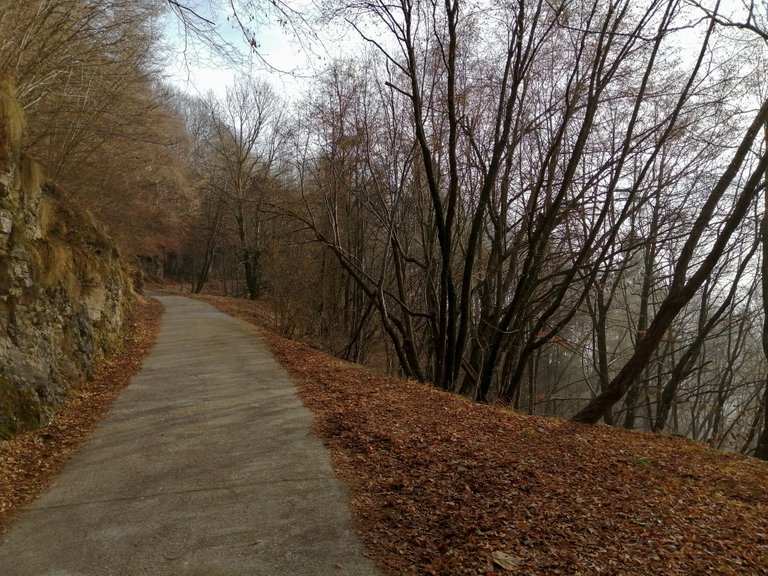 ---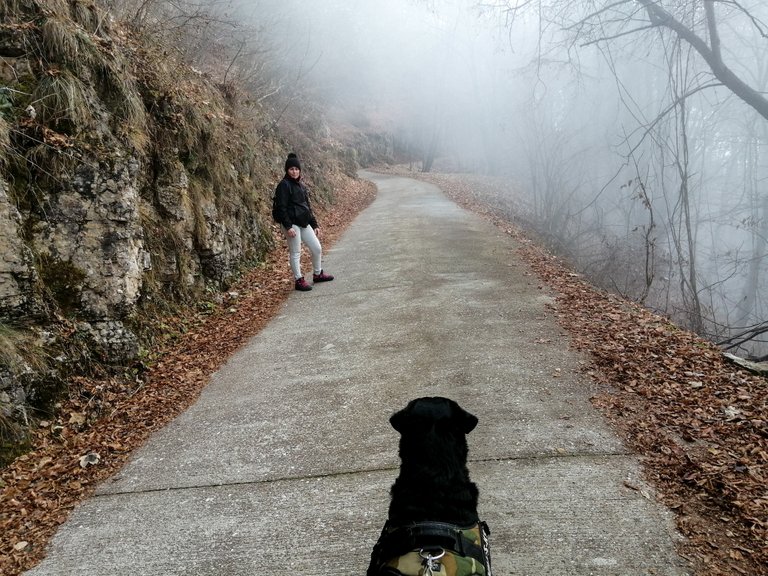 After about an hour of walking in the cold mists, all of a sudden we crossed a space-time portal, because we found ourselves in the middle of a warm sun, resting on the clouds that are on the roof of the world.
I swear we were amazed, never after an hour's walk in the midst of the ghosts of the woods, could we think of seeing such spectacular scenery. At that moment we were pervaded by a new energy, because we wanted to reach the top early to be able to see what panorama would await us up there.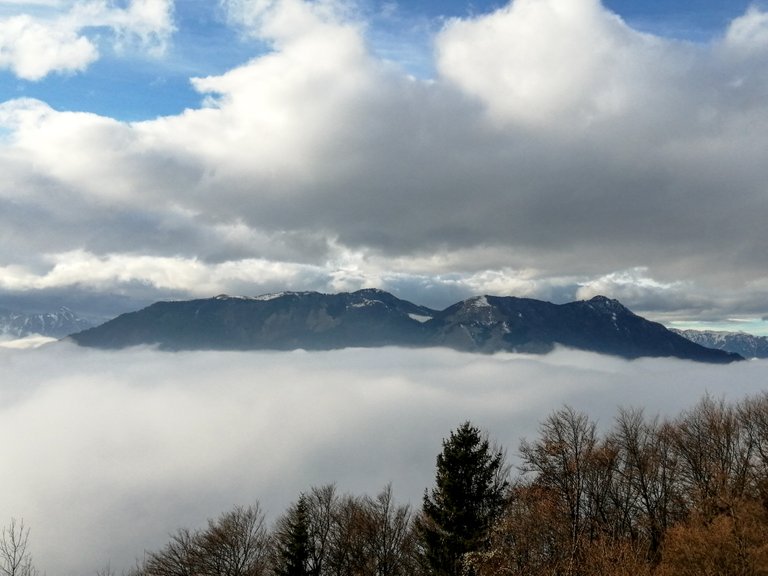 ---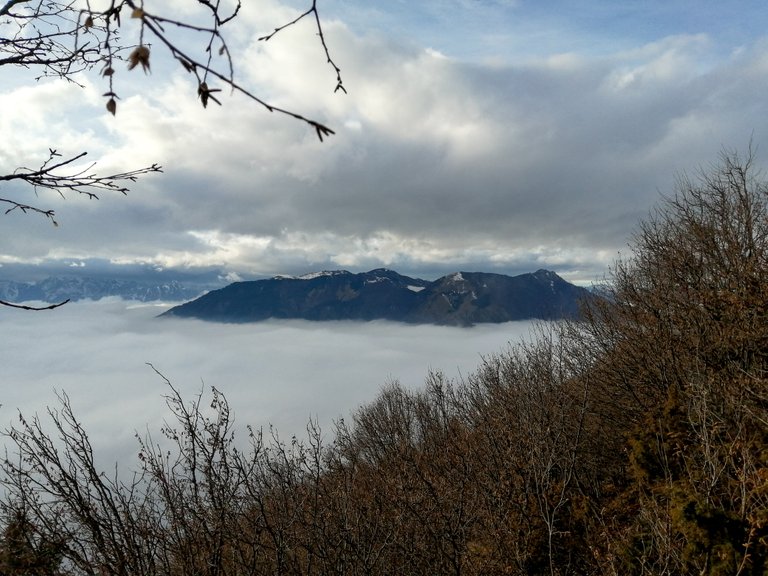 ---

Among the last hairpin bends leading to the summit cross, we came across this splendid malga, which was closed at the time, really very beautiful, I would put my signature on it to live in a place like this.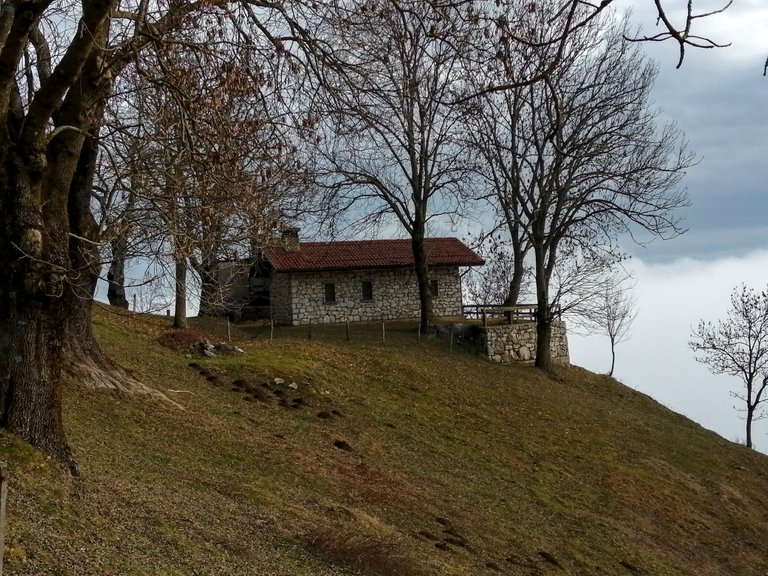 In the meantime we began to glimpse the cross and as we climbed the panorama became more and more intense and spectacular, so much so that after crossing the last grove, we suddenly came out on the summit of Monte Summano and there, my friends what we saw was unique ...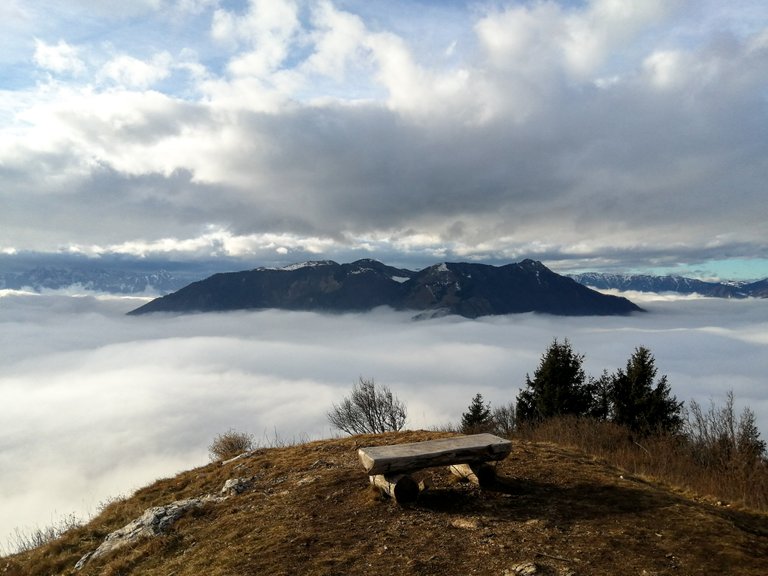 ---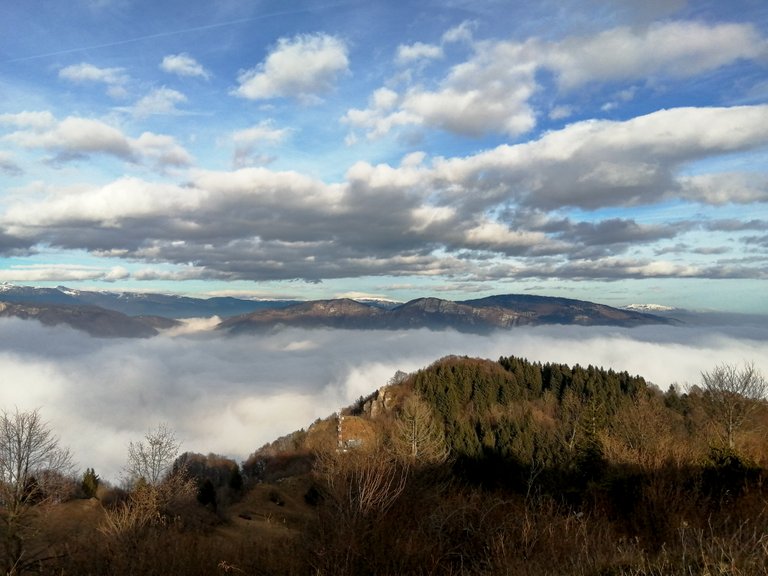 ---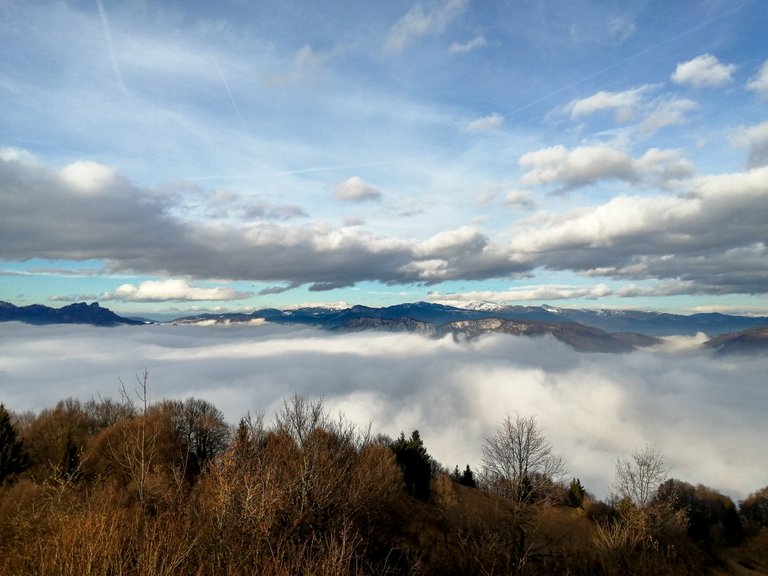 ---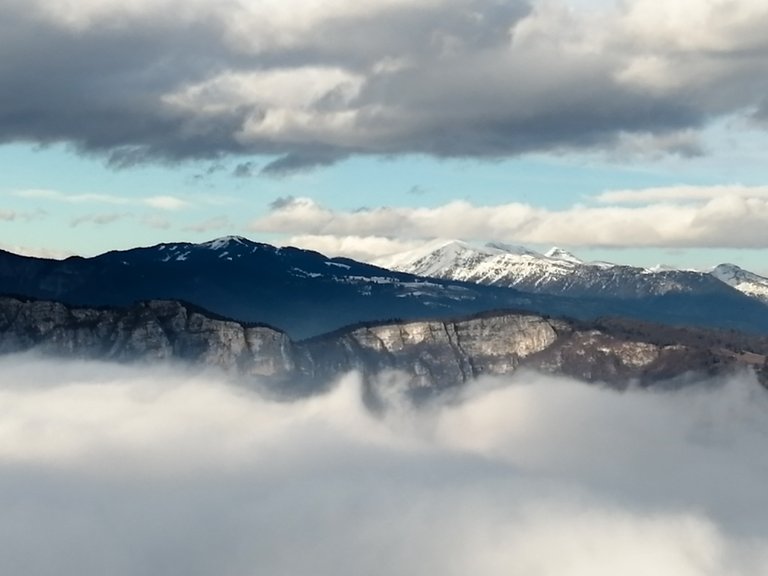 ---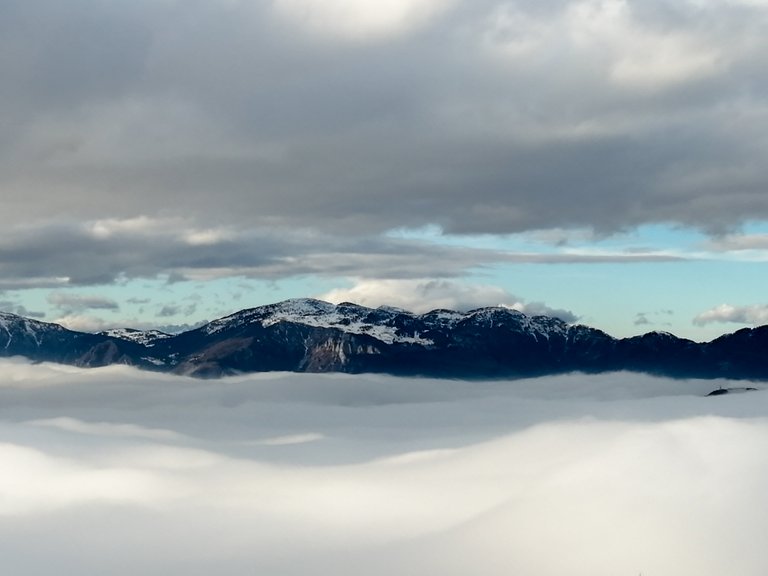 It seemed to be on an island floating in a sea made of snow, a completely different world from what we are used to seeing, it didn't seem like this reality, even if you knew very well that it was the effect of fog and low pressure, but it was anyway crazy! The blanket of fog, which was so thick in certain points that it looked like a solid body, had completely upset the landscape perspective, creating a sort of new visual reality.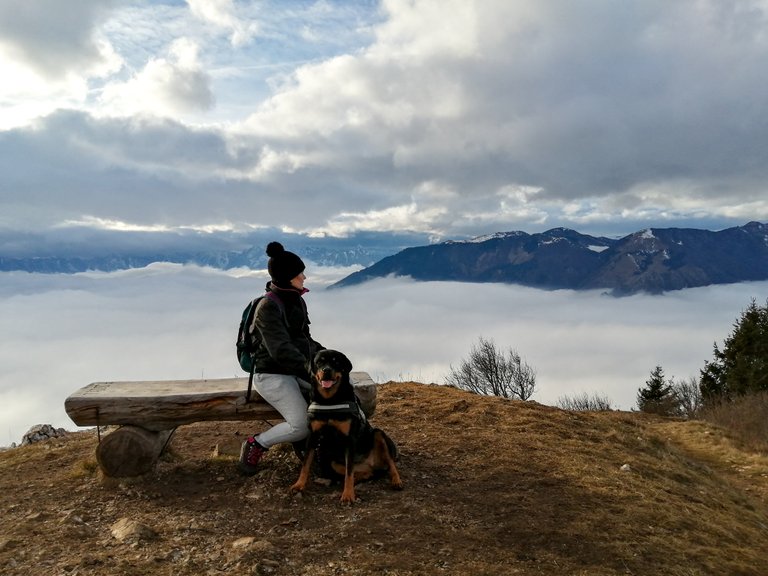 ---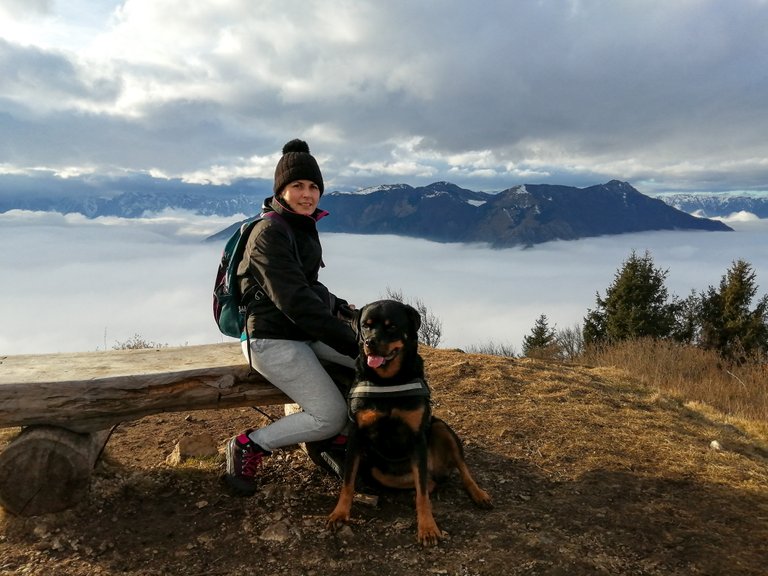 ---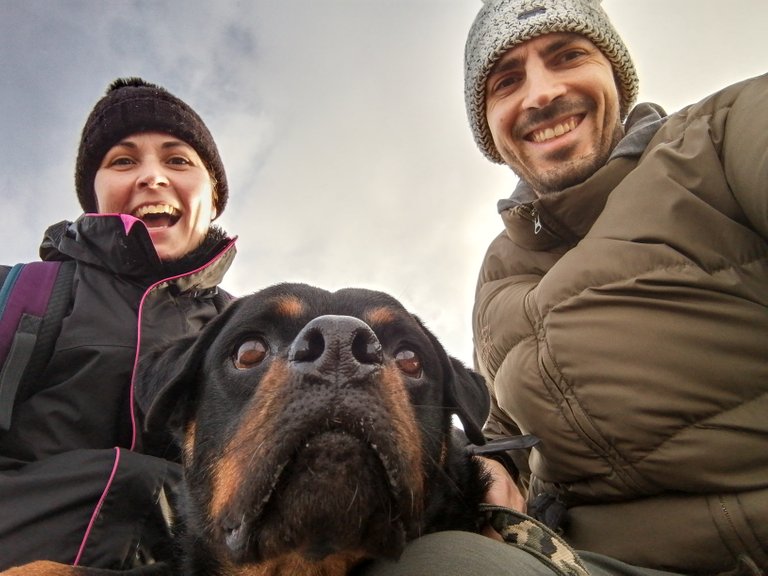 ---

I hope that with the photos he was able to convey what we saw, because I don't know, but I was speechless, one of the most beautiful shows I've seen in my life.
At that moment we felt like we were on top of the world.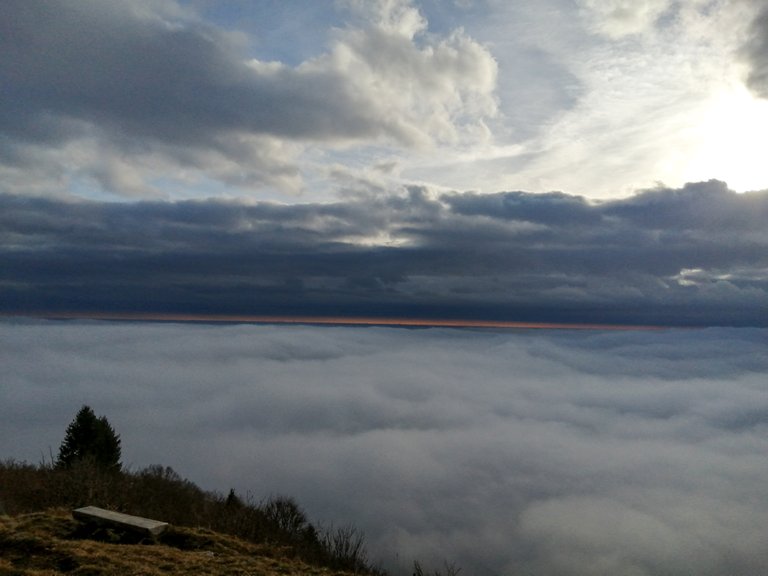 ---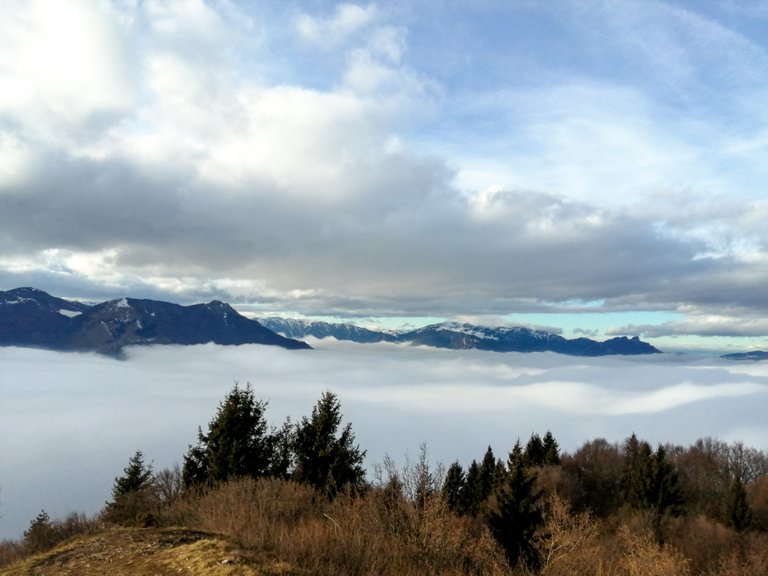 ---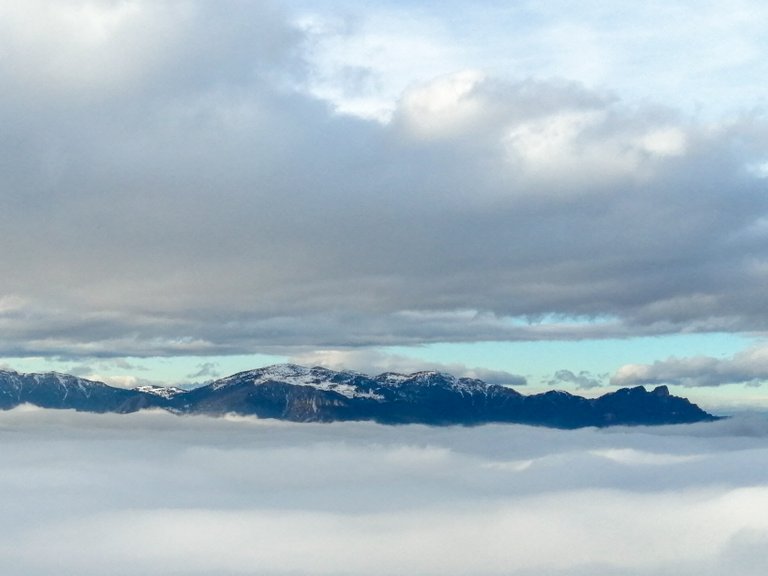 We stayed a while to enjoy that wonder, in the meantime we laughed, joked and played with our Shyla.


Monte Summano is a particular promontory, because it is the last slope of the Vicentine pre-Alps, this allows it to have an advantageous view over the entire Po Valley and a good part of the Pre-Alps. Where in this structure that I photographed was interesting because it indicated the direction, distance, altitude and name of the mountains that could be observed from that strategic point.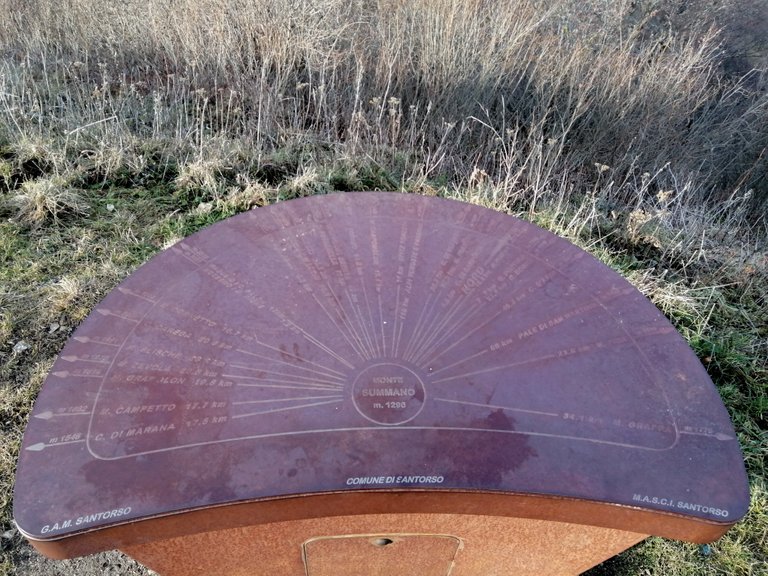 ---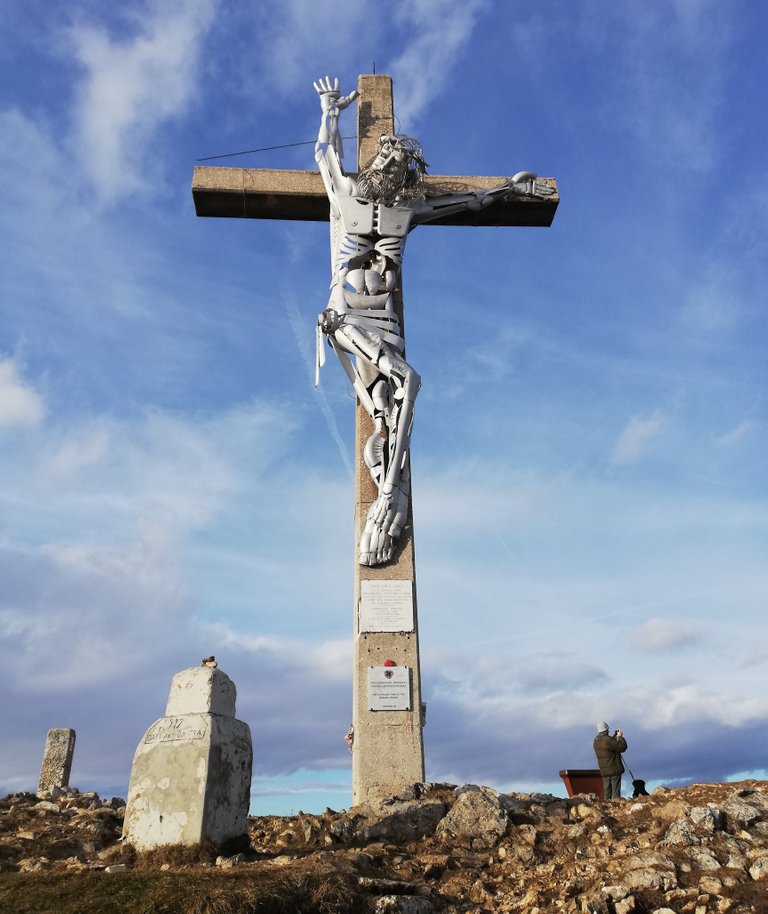 ---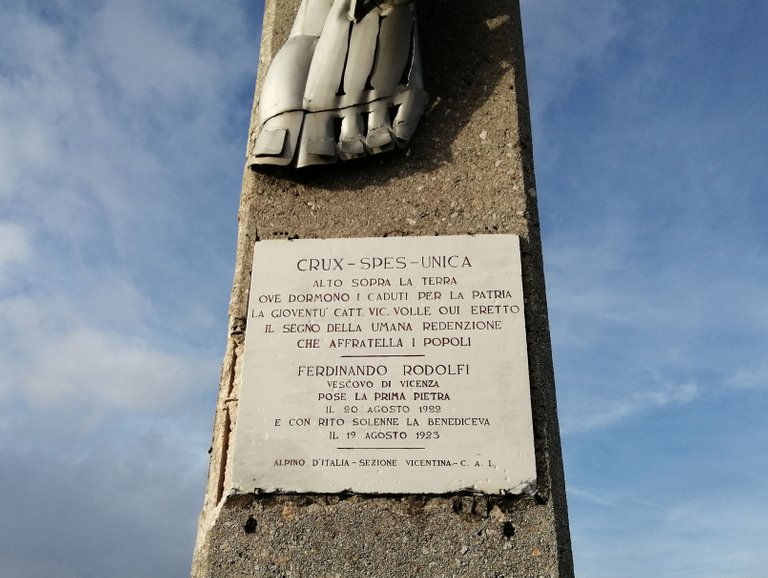 Precisely because it was a strategic point thanks to its isolated and central position in the Prealpine territory, during the two World Wars, it saw many battles taking place on its slopes, we still find the tunnels dug by the soldiers, to allocate ammunition and protect themselves from bombing.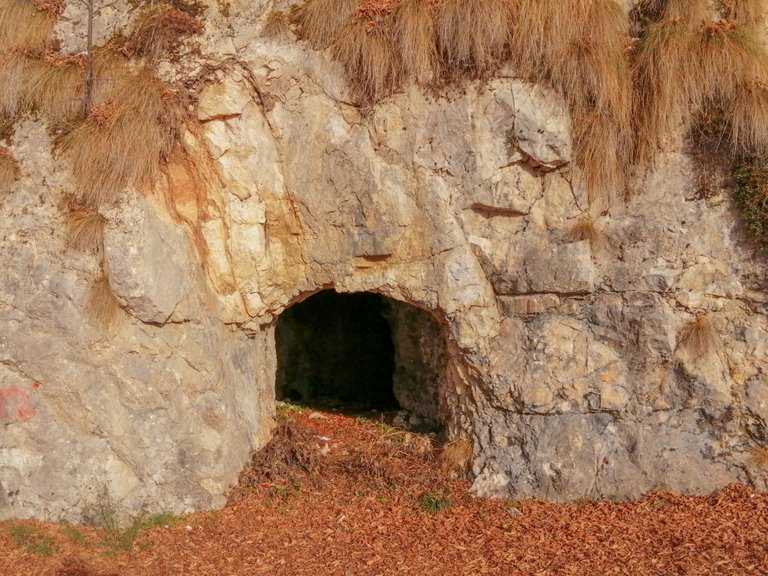 ---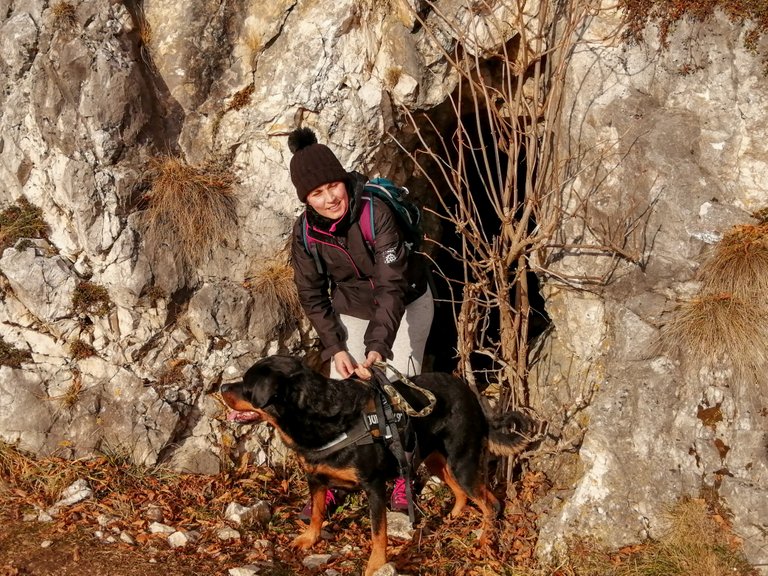 Furthermore, in the past it was believed that this mountain was a volcano, due to some small cylindrical craters present on its summit and the cylinder shape of the mountain, but in subsequent studies it was all denied, noting that the mountain was never a volcano and its interior is full of water sources, while the craters on the top are probably due to asteroids or war bombings.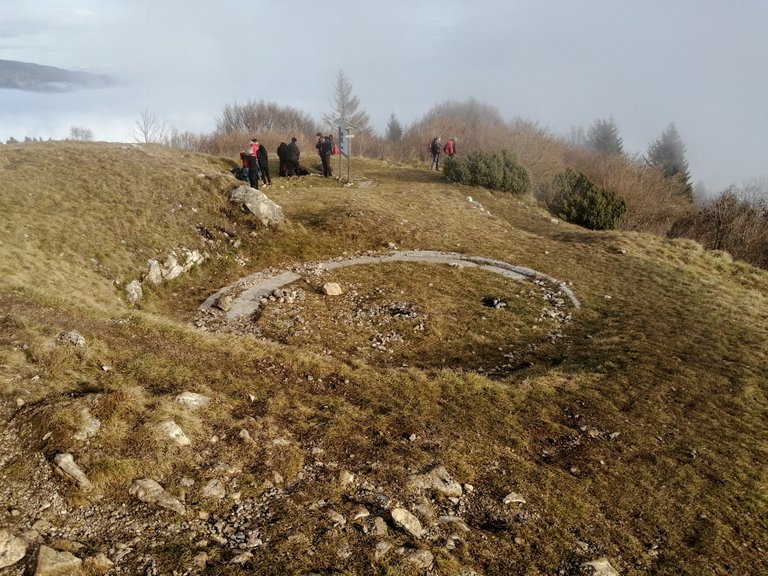 ---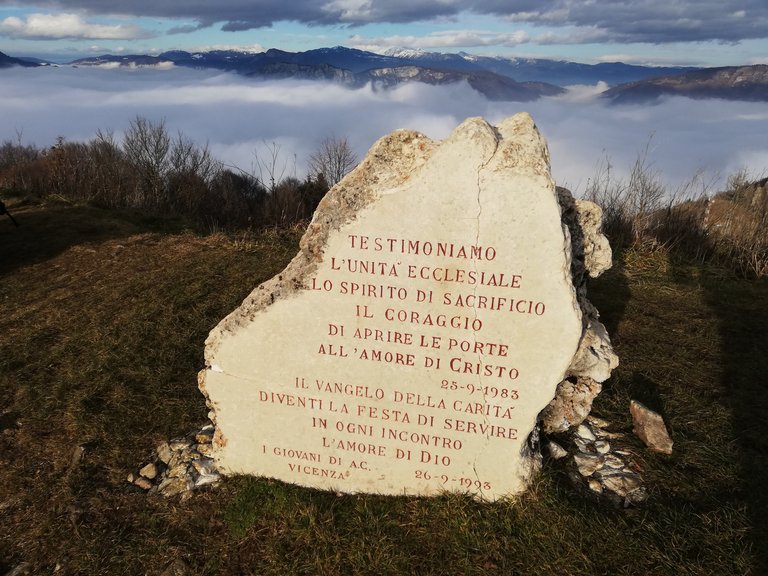 In any case, volcano or not, it remains a truly spectacular mountain, thanks to the breathtaking views it can give. We will certainly not forget this day, spent in the midst of our beloved nature, which once again was able to surprise us in a special way. I hope you enjoyed this post and sharing what we were able to observe from up there, I wish you a happy holidays dear friends, a hug.

VERSIONE ITALIANA
Siamo sopravvissuti al Natale cari amici di Hive, così nel giorno di Santo Stefano, io, @giovi86 e Shyla, per digerire un po' il pranzo Natalizio siamo partiti per una nuova escursione, direzione Monte Summano (Vicenza, Italia).
Il cielo era coperto, non eravamo convinti di partire, ma non volevamo neanche passare la giornata chiusi in casa, così alla fine, nel primissimo pomeriggio, abbiamo preso l'auto e siamo andati fino al piccolo borgo di San Rocco, dove si trova un comodo parcheggio all'inizio del "Sentiero delle Creste" 463, che porta in fino alla cima del Monte Summano, a quota 1296 metri.
Arrivati sembrava di stare dentre "Silent Hill", una nebbia fitta e un freddo pungente, che ci ha fatto pensare se avessimo scelto proprio la giornata giusta per fare un'escursione, ma ormai eravamo li e abbiamo detto facciamola, andiamo.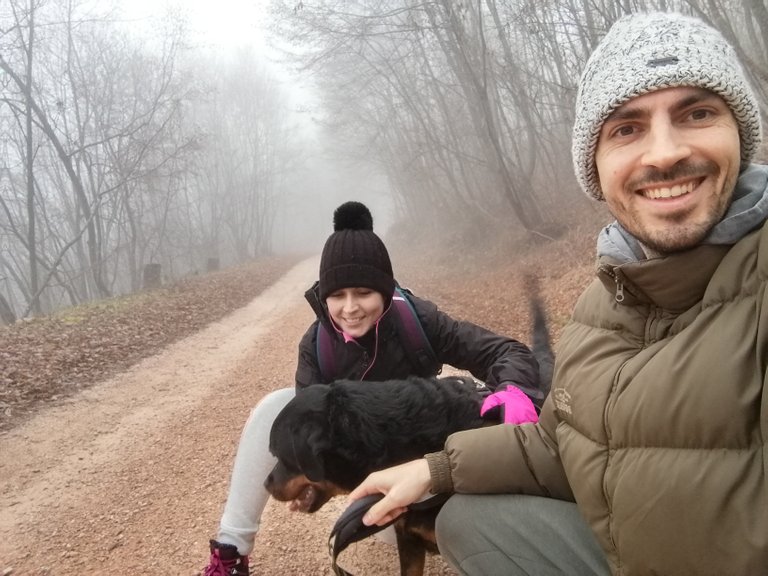 ---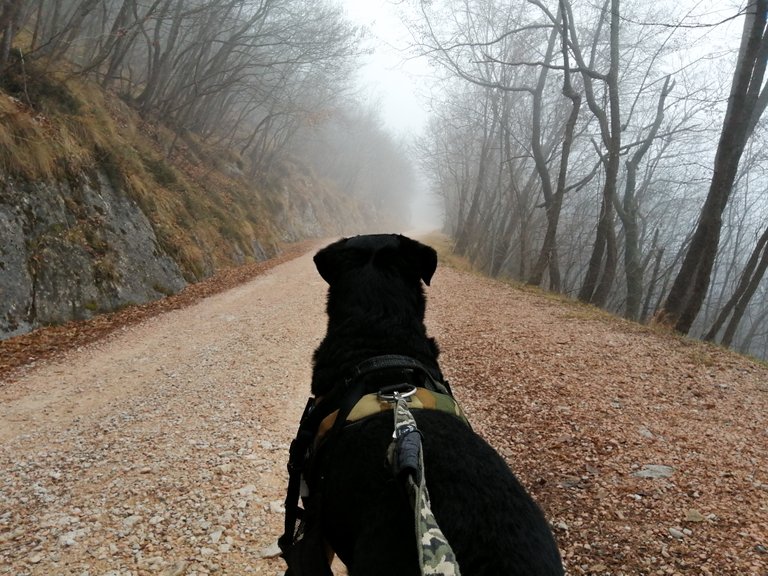 Così ci siamo messi in cammino, almeno ci si scaldava un po' in mezzo alla nebbia, che da una parte infastidiva, ma dall'altra creava un paesaggio spettrale e bello da vedere.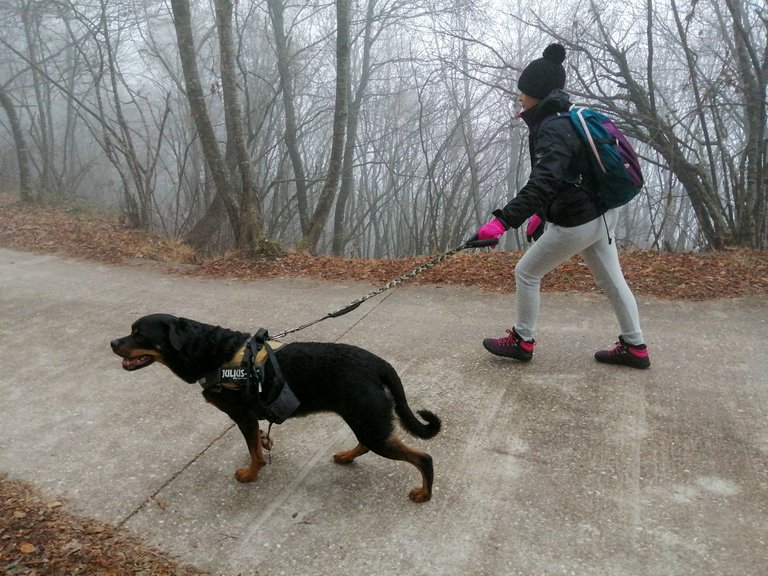 ---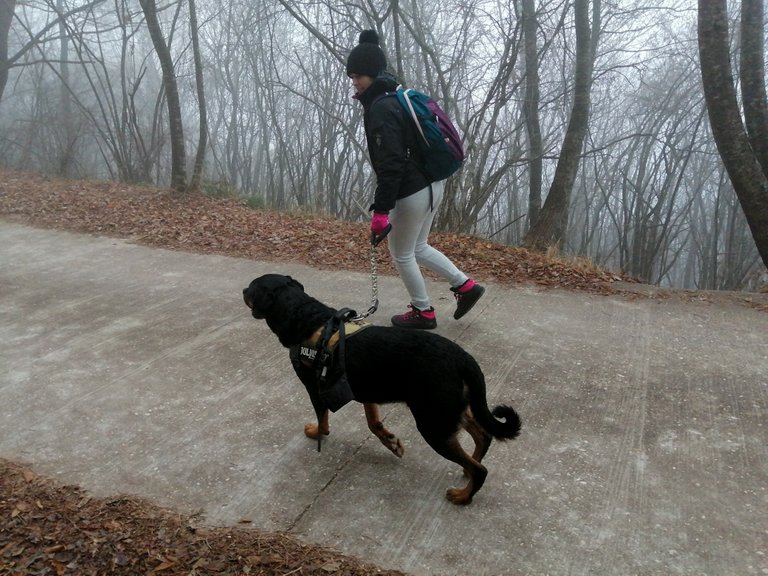 La passeggiata stava diventando impegnativa, anche se era di soli 6 km circa andare e altrettanti tornarne, con un dislivello di 400 metri, nulla di che, ma quest'anno ci siamo movimentati poco e siamo po' fuori forma. Tanto che dopo una mezzora di cammino, le gambe hanno iniziato ad irrigidire, però man mano siamo saliti senza particolari difficoltà.
Cammina e cammina, il paesaggio spettrale continuava a farci da cornice, così ogni tanto mi fermavo a fare una foto, e nel mentre che scattavo la foto, il paesaggio circostante continuava a variare a causa dei spostamenti dei banchi di nebbia. Nella foto seguente, guardate come nel tempo di pochi scatti è cambiato il panorama nello stesso luogo.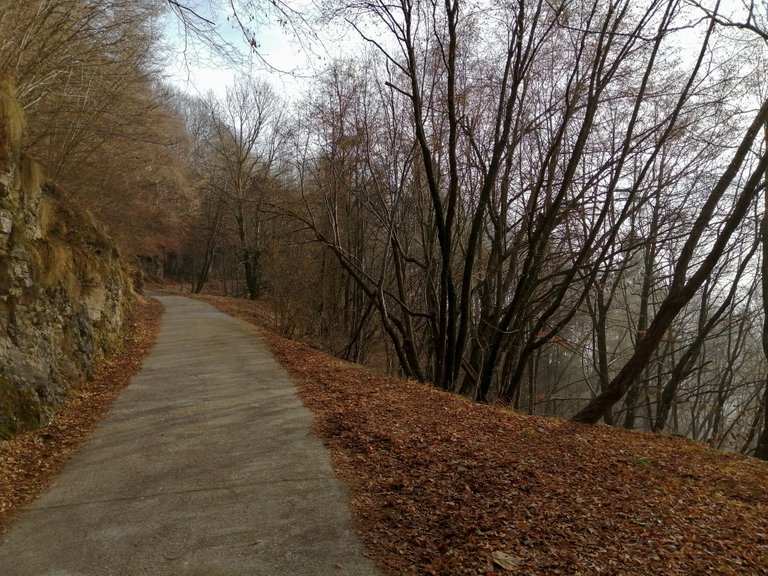 ---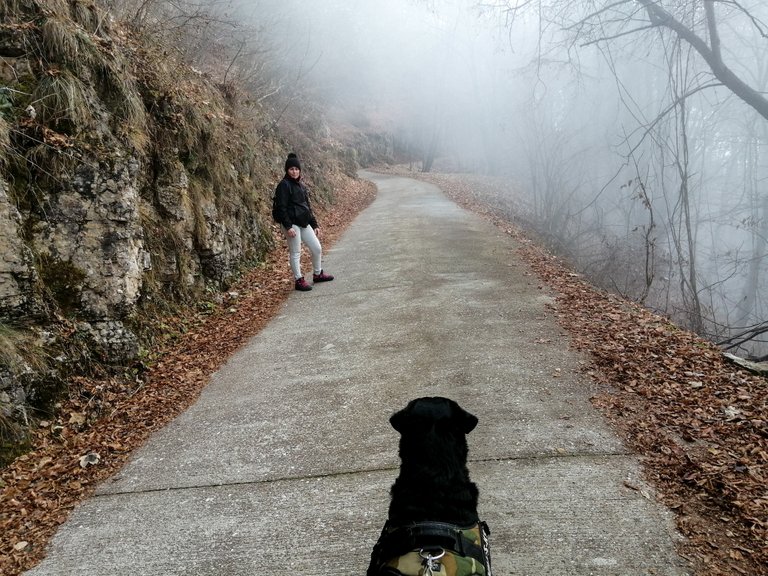 Dopo un'ora circa di cammino nelle fredde nebbie, tutto d'un tratto abbiamo come attraversato un portale spazio temporale, perchè ci siamo ritrovati in mezzo ad un caldo sole, appoggiati sulle nuvole che stanno sul tetto del mondo.
Vi giuro siamo rimasti a bocca aperta, mai dopo un'ora di cammino in mezzo agli spettri dei boschi, potevamo pensare di vedere uno scenario tanto spettacolare. In quel momento siamo stati pervasi da una nuova energia, perchè volevamo raggiungere presto la cima per poter vedere che panorama ci avrebbe aspettato lassù.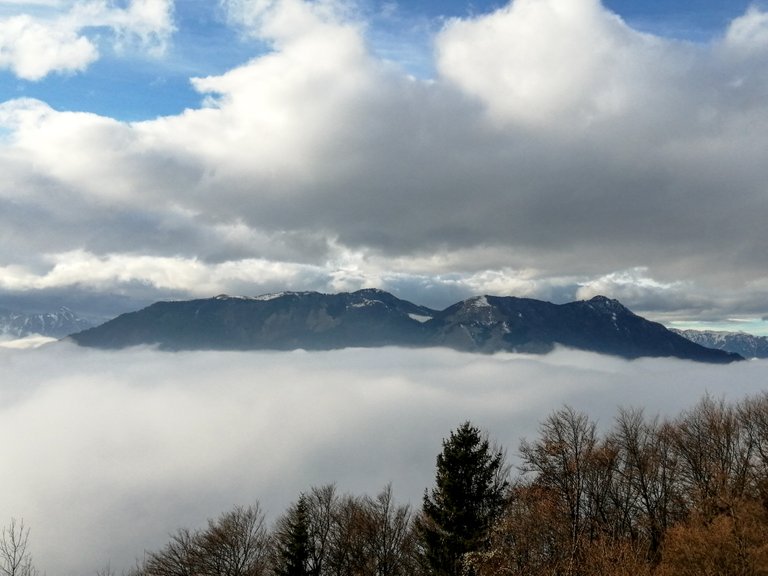 ---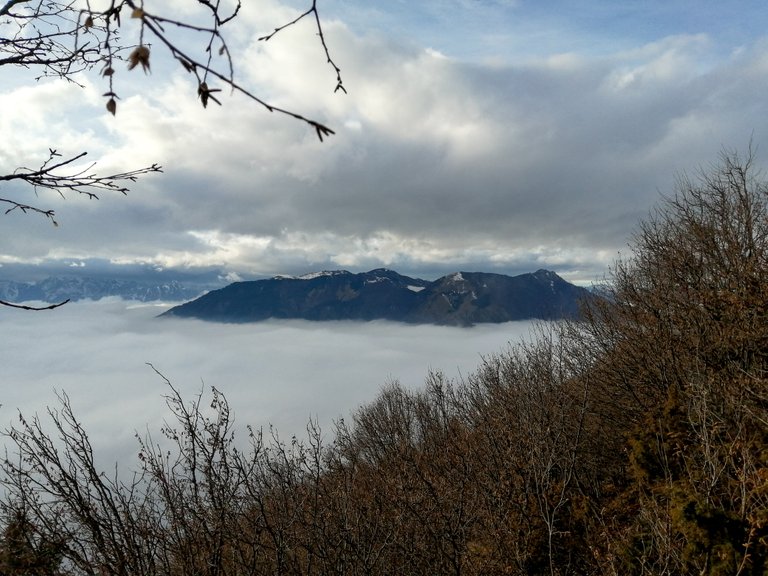 ---

Tra gli ultimi tornanti che portano alla croce della vetta, abbiamo incrociato questa splendida malga, che in quel momento era chiusa, davvero molto bella, ci metterei la firma per abitare in un posto così.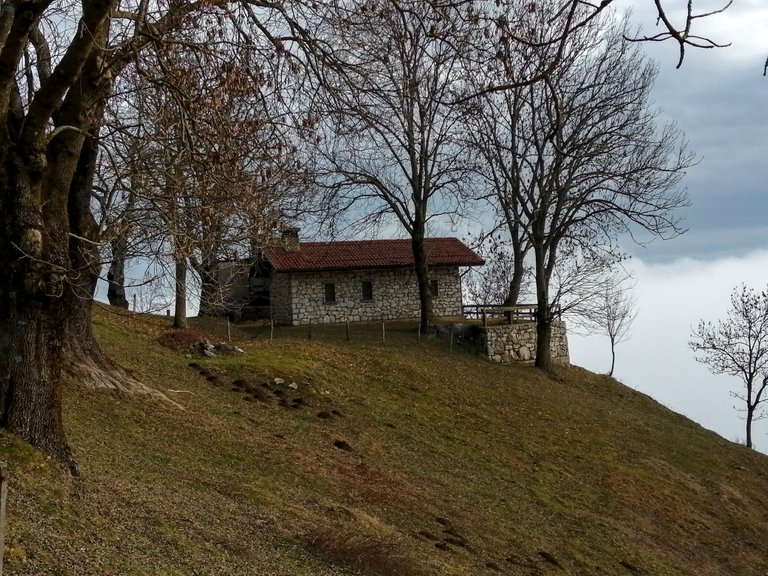 Nel frattempo abbiamo iniziato ad intravedere la croce e man mano che salivamo il panorama si faceva sempre più intenso e spettacolare, tanto che attraversato l'ultimo boschetto, siamo improvvisamente usciti nella vetta del Monte Summano e li amici miei quello che abbiamo visto è stato unico...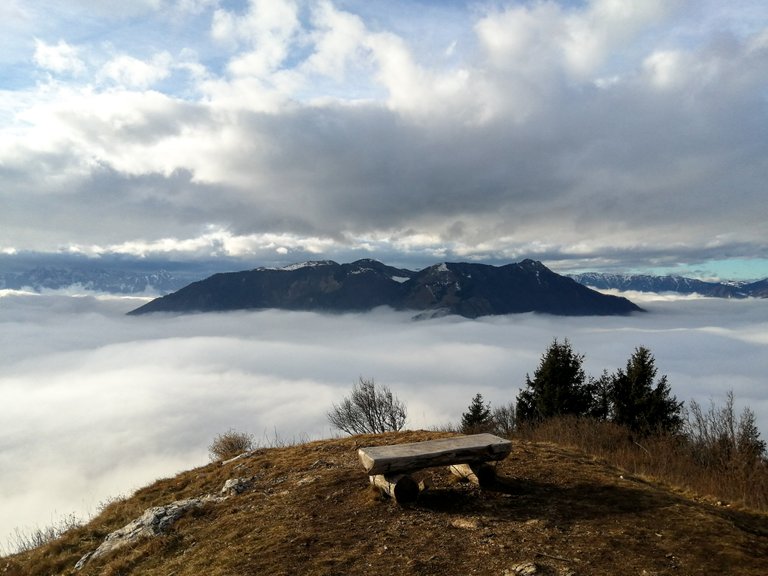 ---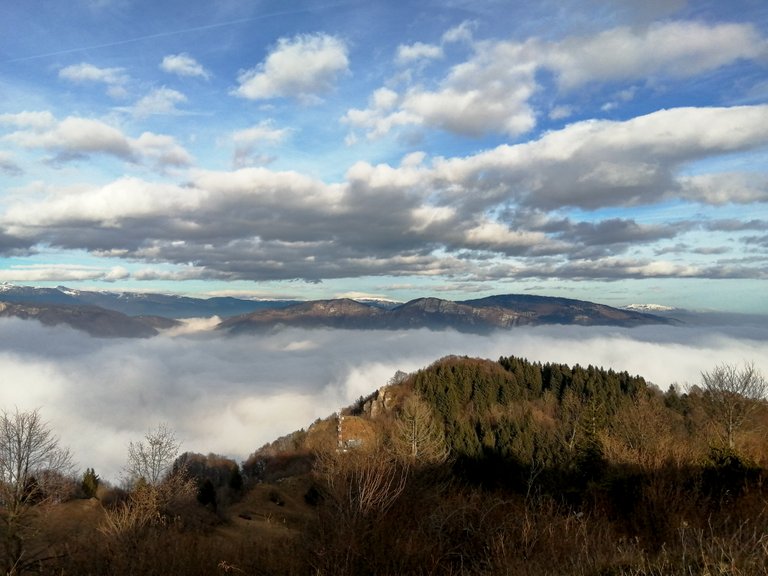 ---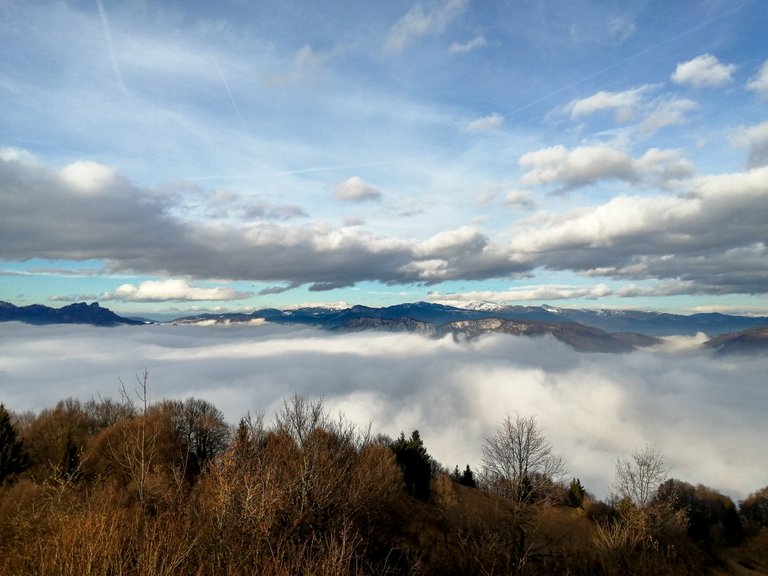 ---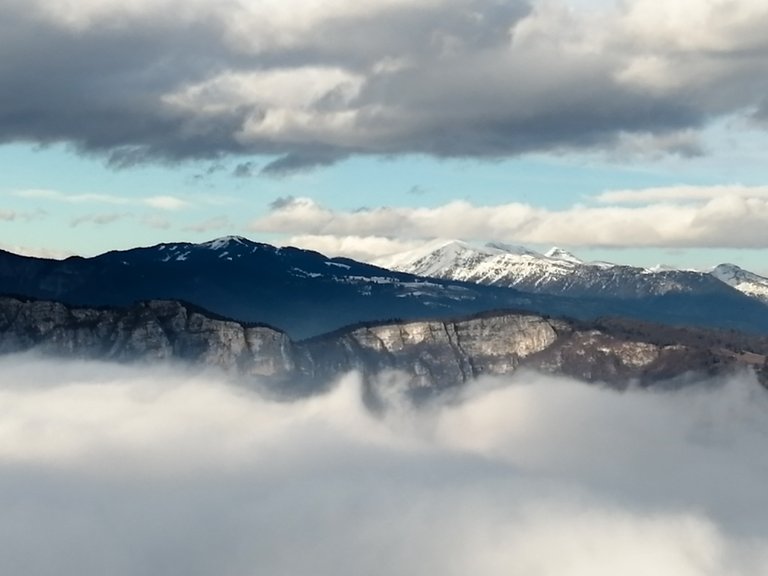 ---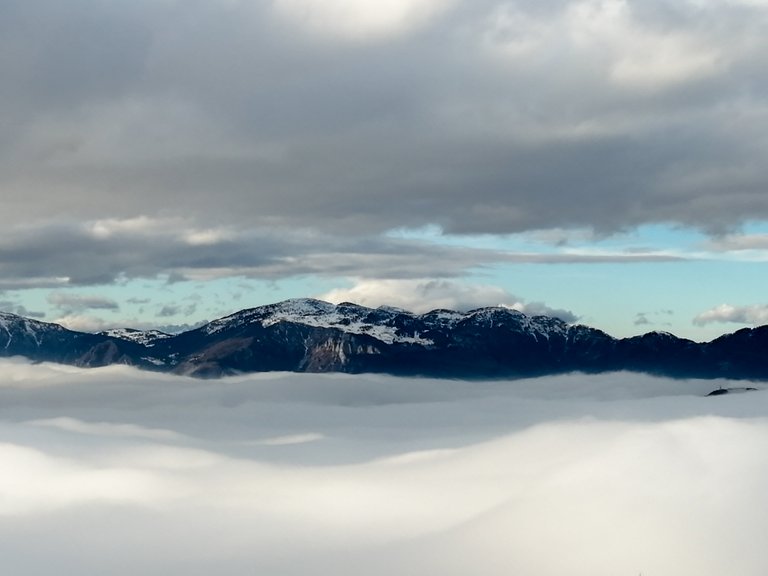 Sembrava di essere in un'isola che galleggiava in un mare fatto di neve, un mondo completamente diverso da quello che siamo abituati vedere, non sembrava questa realtà, anche se sapevi benissimo che era l'effetto della nebbia e della bassa pressione, ma era comunque pazzesco! La coltre di nebbia, era così fitta in certi punti che sembrava un corpo solido, aveva completamente sconvolto la prospettiva paesaggistica, creando una sorta di nuova realtà visiva.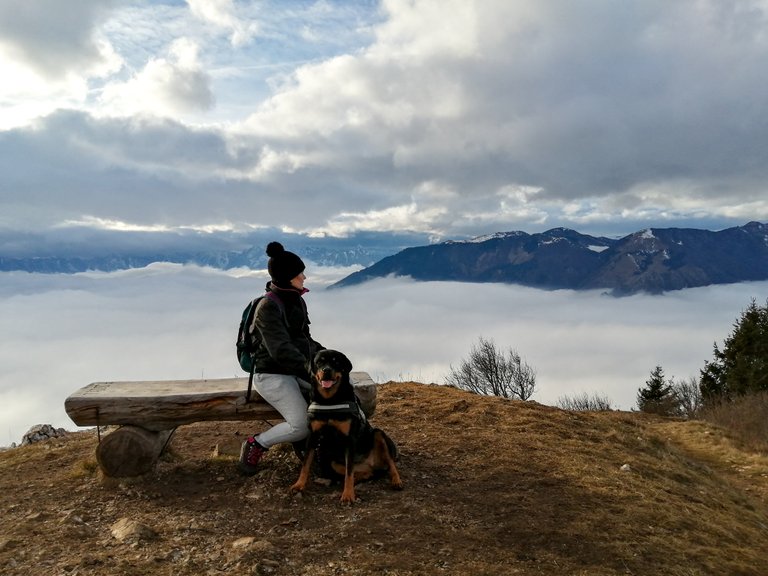 ---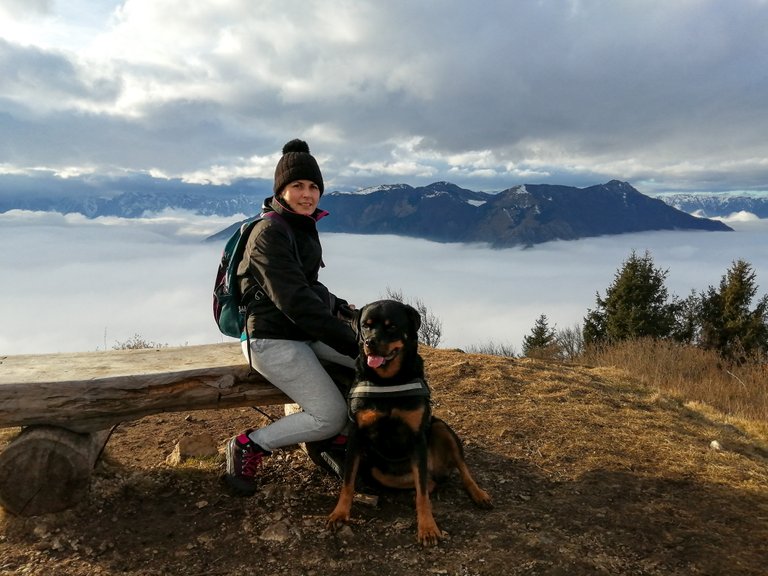 ---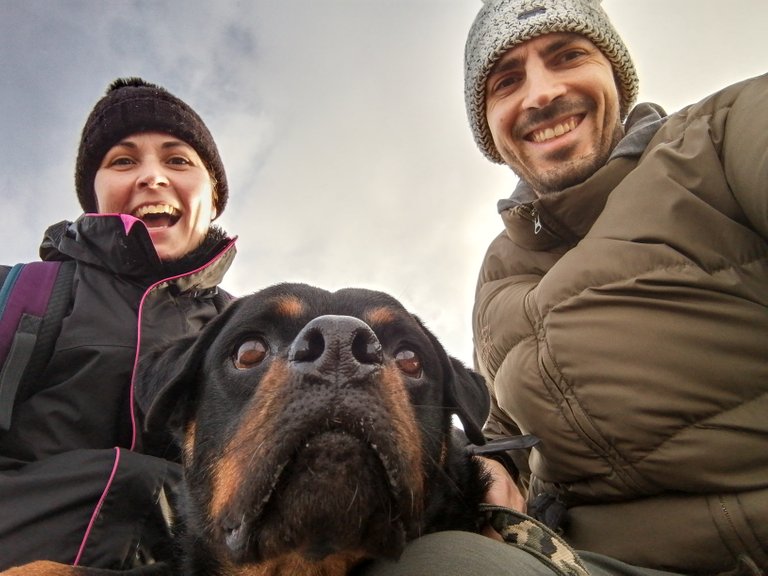 ---

Spero che con le foto sia riuscito a trasmettere quello che abbiamo visto, perchè non lo so, ma io sono rimasto senza parole, uno dei spettacoli più belli a cui ho assistito nella mia vita.
In quel momento ci sembrava di stare sul tetto del mondo.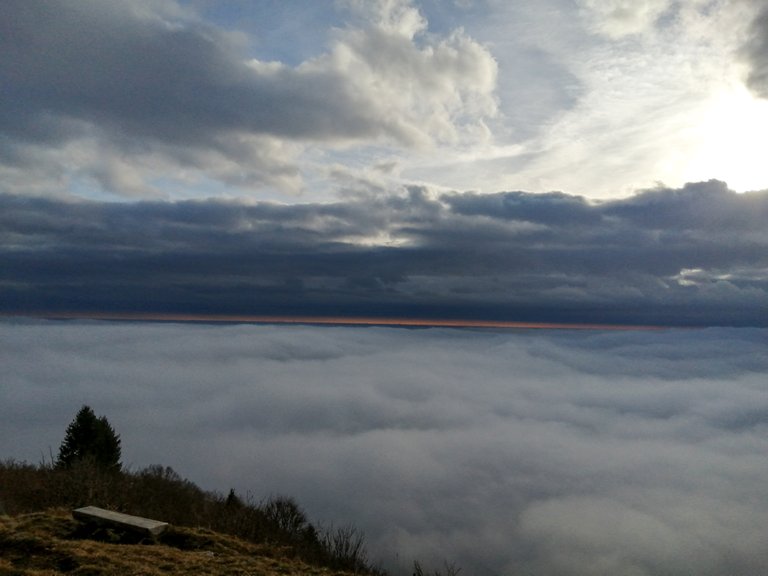 ---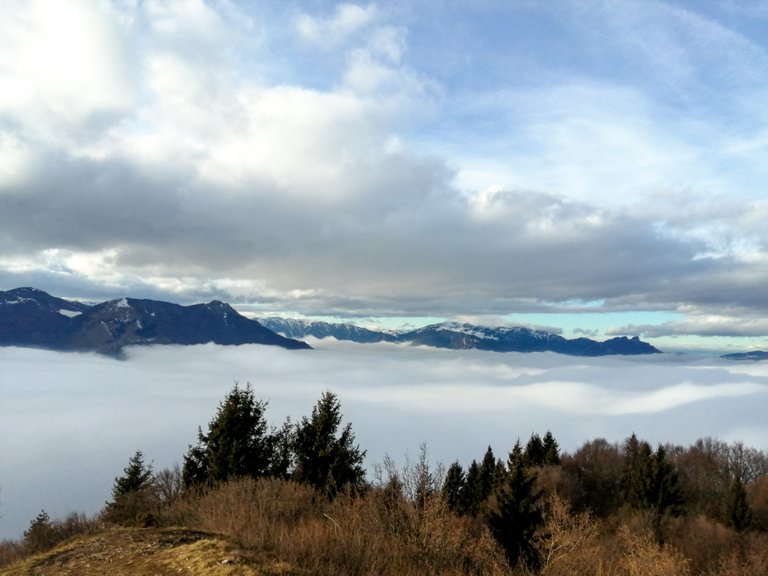 ---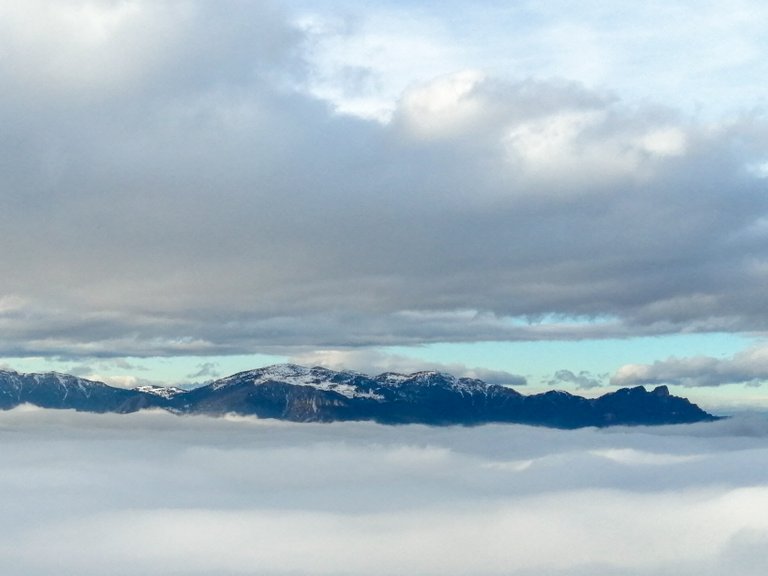 Siamo rimasti un po' a goderci quella meraviglia, nel frattempo abbiamo riso, scherzato e giocato con la nostra Shyla.


Il Monte Summano è un promontorio particolare, perchè è l'ultima pendice delle prealpi Vicentine, questo gli permette di avere una vista avvantaggiata su tutta la Pianura Padana e su Buona parte delle Prealpi. Dove in questa struttura che ho fotografato, era interessante perchè indicava la direzione, la distanza, l'altitudine e il nome delle montagne che si potevano osservare da quel punto strategico.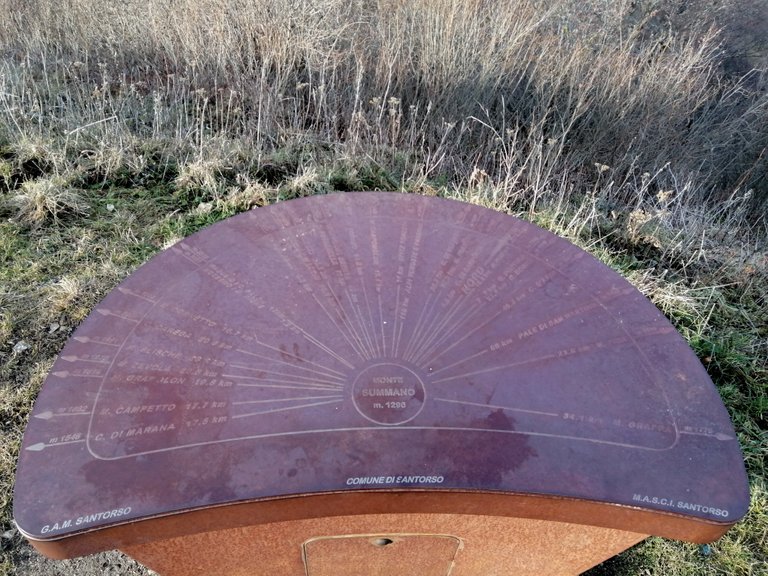 ---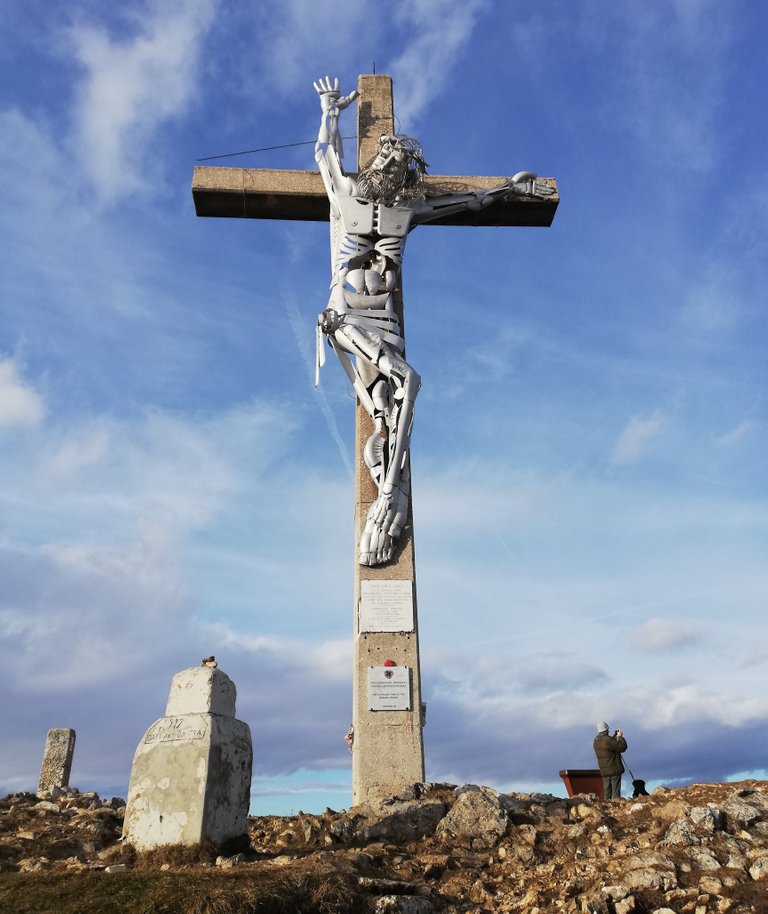 ---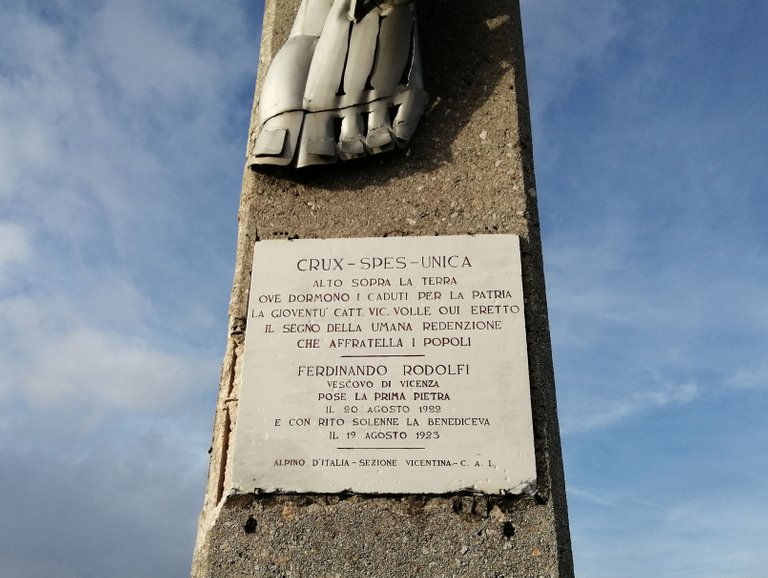 Proprio perchè era un punto strategico grazie alla sua posizione isolata e centrale nel territorio Prealpino, durante le due Guerre Mondiali, ha visto molti combattimenti svolgersi sui suoi versanti, troviamo ancora le gallerie scavate dai soldati, per mettere a riparto munizione e proteggersi dai bombardamenti.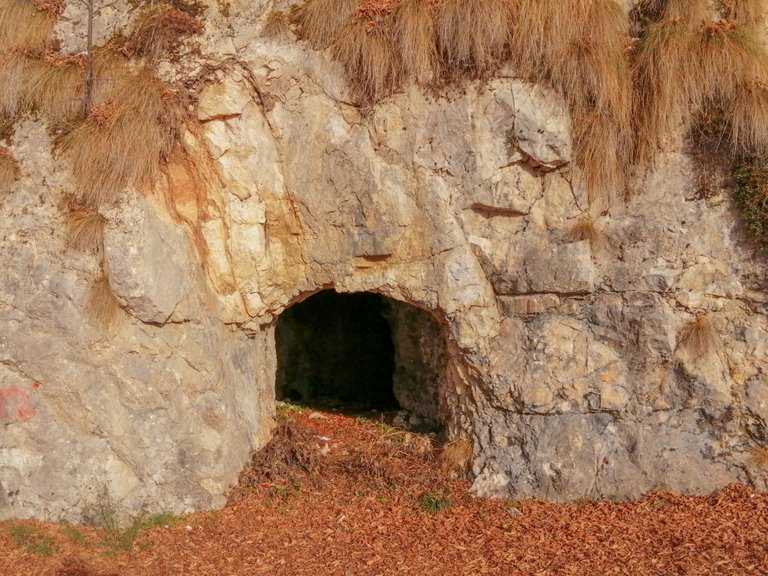 ---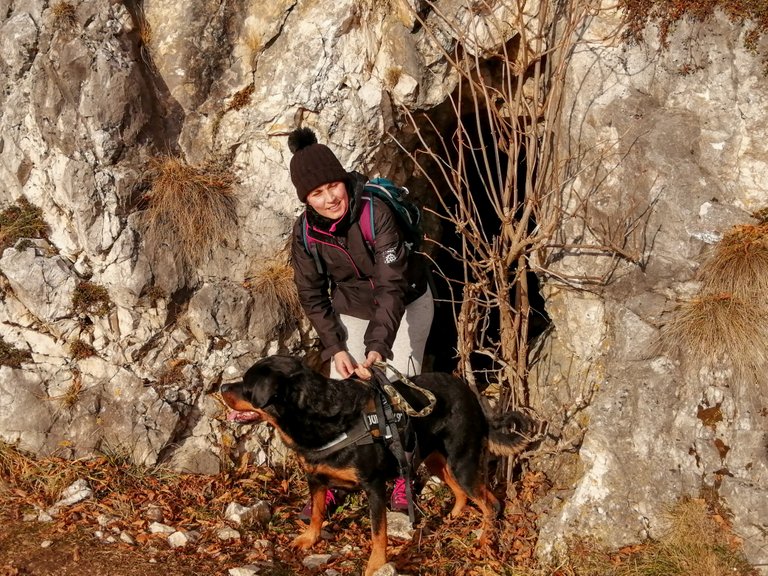 Inoltre in passato si credeva che questa montagna fosse un vulcano, a causa in alcuni piccoli crateri cilindrici presenti sulla sua sommità e la forma a cilindro del monte, ma in studi successivi è stato tutto negato, constatando che la montagna non è mai stato un vulcano e il suo interno è ricco di sorgenti d'acqua, mentre i crateri sulla sommità sono probabilmente dovuti a degli asteroidi o bombardamenti della guerra.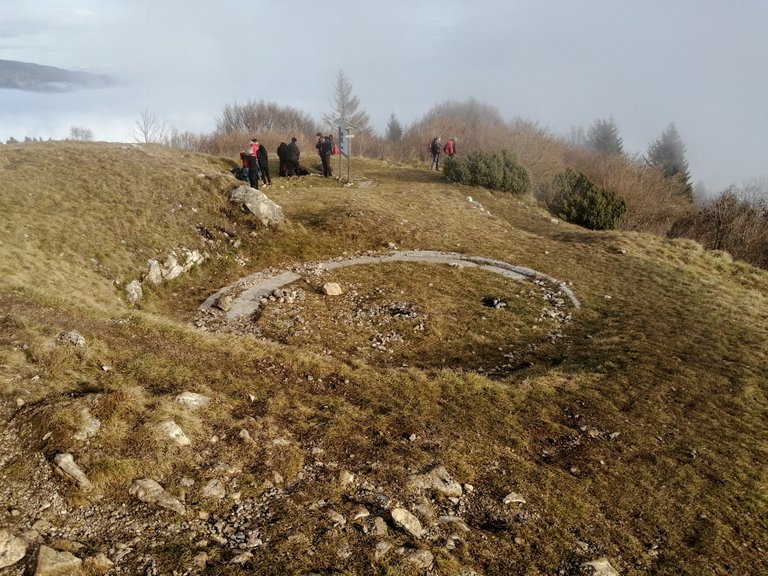 ---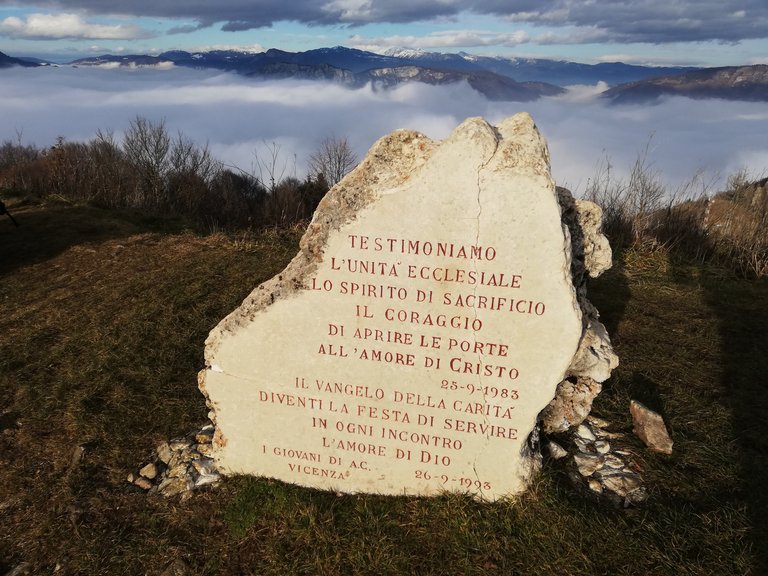 In ogni caso, vulcano o meno, rimane un monte davvero spettacolare, grazie ai panorami mozzafiato che sa donare. Sicuramente non ci dimenticheremo di questa giornata, passata in mezzo alla nostra amata natura, che anche questa volta ha saputo sorprenderci in modo speciale. Spero che vi sia piaciuto questo post e la condivisione di ciò che abbiamo potuto osservare da lassù, vi auguro di passare delle buone feste cari amici, un abbraccio.

All texts, photos, videos and images in this post are property of the author @stea90 - For CCO images that may be used, the source is always declared.

Programs used
Image processing: GIMP and Inkscape
Photo processing and development: Photoshop Express
---
Favorite communities
Olio di Balena
Discovery-it
Black and White
---
Social link
Instagram Dalla Stella Federico
Twitter Crypto Stea
Youtube Crypto Stea
---
If you want to support a good Witness and his great work to help so many users on Hive, vote for @Discovery-it as Witness.
You can also help with a delegation for @Discovery-it.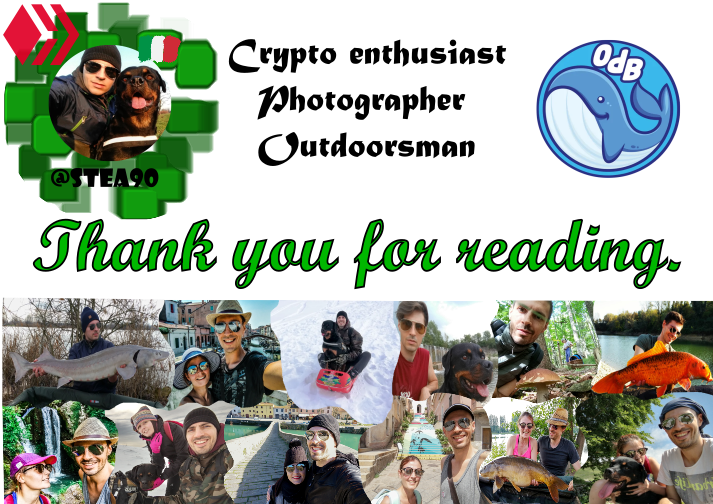 ---
---